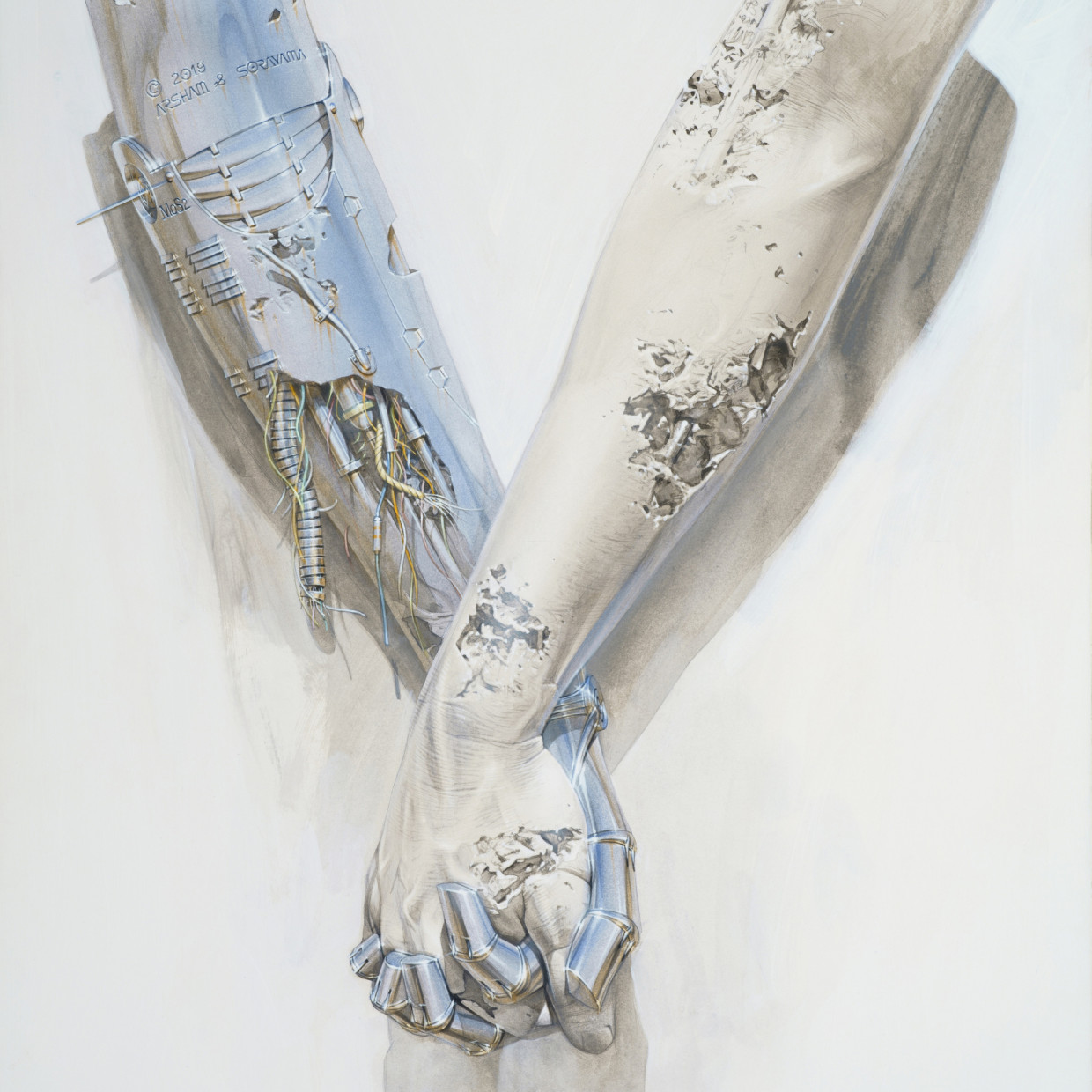 Book exhibition becomes first collaboration exhibition of desolate mountain and ashamu. Originality of Aristrist of two people whom even form of place and life was going to surpass by power of imagination at time carried out necessary fusion. One point of painting work by desolate mountain all latest by book exhibition, two people
Two points of sculptures by collaboration are announced of this.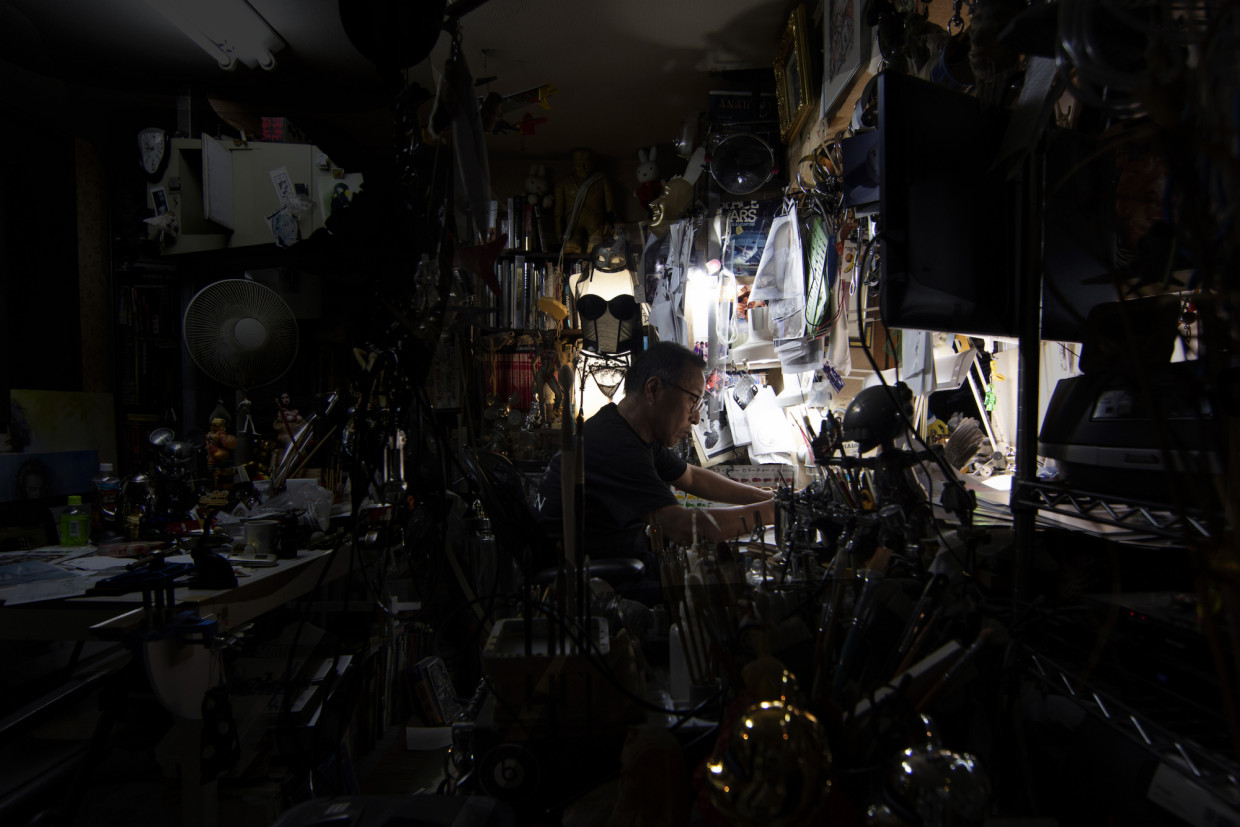 Hajime Sorayama
It is Aristrist coming legendary with work which pursued the human body and the beauty of machine to weapon with wonderful realism power at home and abroad. In work "sexy robot" which showed the name to in the life series (1978 -), we had a big influence on the image formation of the later robot by expression that took the human body beauty of woman in robot. In 1999, collaboration with global rock band, album cover of "Just PushPlay" of Aerosmith (2001) and DIOR MEN which we dealt with with Kim Jones last year became big topic in concept design, 2001 of entertainment robot "AIBO" which SONY developed. In late years work of desolate mountain is announced at "Unorthodox" (The Jewish Museum, New York, 2015), "Desire" (by Larry Gagosian and Jeffrey Deitch, Moore building Miami, 2016), "The Universe and Art" (Mori Museum, Tokyo, 2016, Art Science Museum,Singapore, 2017), exhibition such as "Cool Japan" (Netherlands national world cultural sphere museum, 2018) widely in art museums of the world.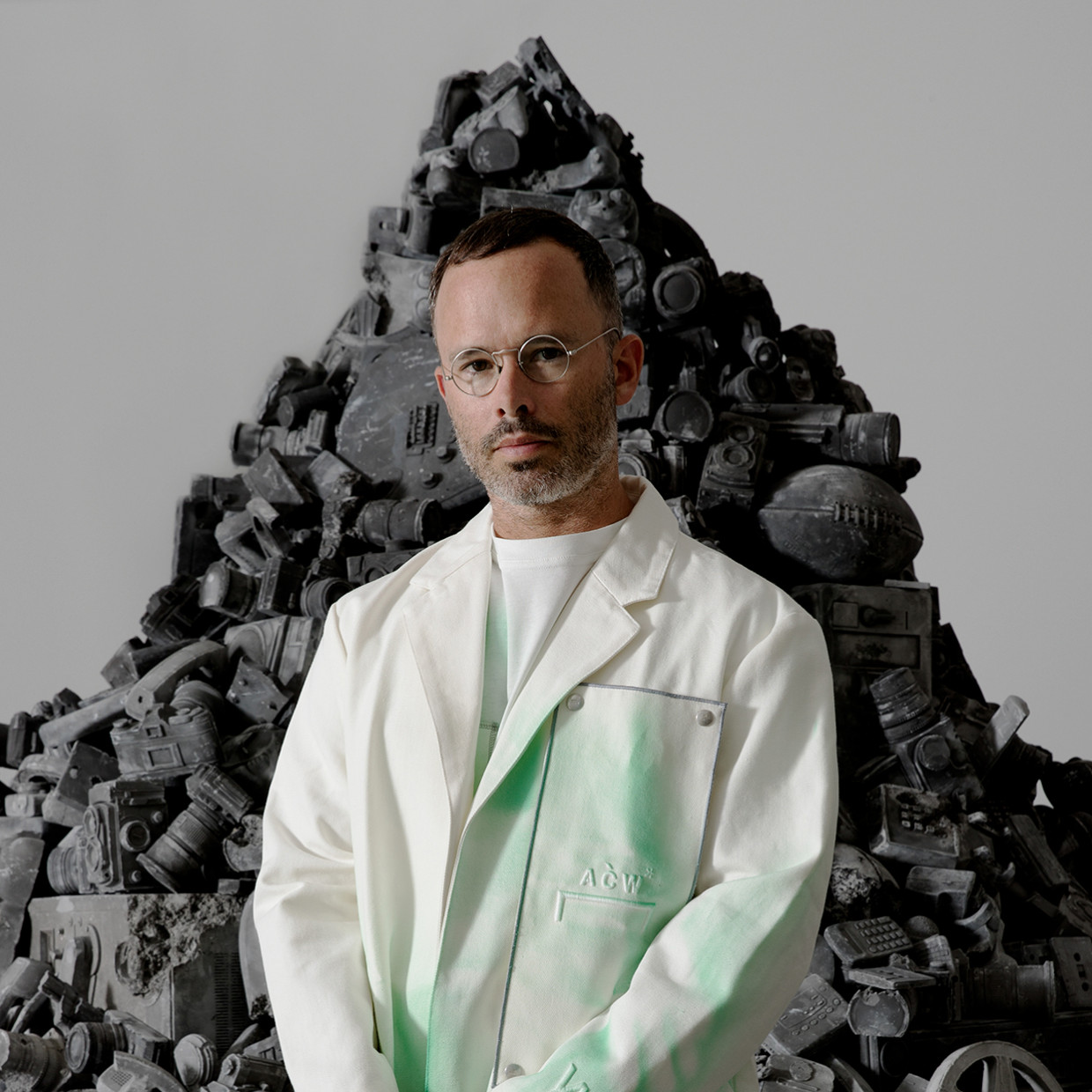 Daniel ashamu
We are born in Ohio of the United States in 1980 and are Aristrist which is active in NY now. The work is introduced to three-dimensional work, painting, installation based on concept called "Fictional Archeology" (archeology as fiction) and performance and many divergences. The work has been already announced by PS1 (New York) The Museum of Contemporary Art in Miami (Miami), The Athens Bienniale (Athens), The New Museum (New York), Musée Guimet, (Paris), HOW Museum (Shanghai), many art museums such as MOCO Museum (Amsterdam) of the world, international exhibition. In addition, we just announced DIOR Men Collection following desolate mountain in June of this year.
Information
Event period

2019.11.22 - 2020.1.8

Venue

2F NANZUKA 2G