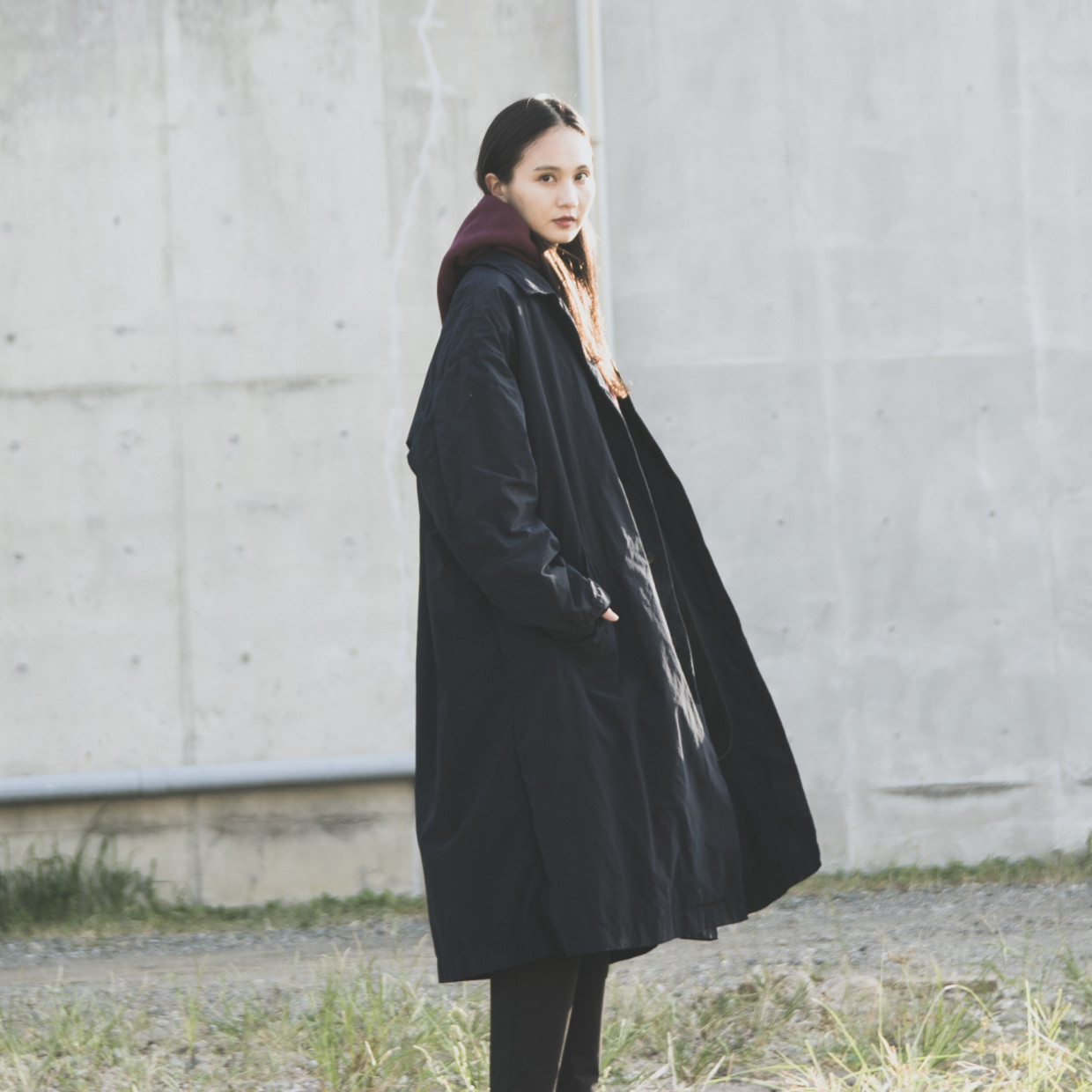 st company,
"We want to prepare thing that I think that oneself are really good"
If "we have you sympathize if we have feel thing thinking that oneself are really good"
We want to value thing which person meets " person, and comes from conversation, sense to reach. "
Select shop which was born to Gunma, Kiryu from such thought in 2018.
Attention is POP UP-limited item of [ATON X Graphpaper]. We develop outer, pants, type 3 of fudi. In addition, as for being able to buy any place other than the main store in LA, lineup does special item from bag brand [BUILDING BLOCK] from LA only at this opportunity.
Furthermore, in brand AL (Orr) of 20SS setup, this POP UP becomes brand first announcement while we plan limitation, comment item from [COSMIC WONDER] and [mister it.].
The handling brand
AL/ATON/BUILDING BLOCK/COSMIC WONDER/Graphpaper/MAISON EUREKA/mister it.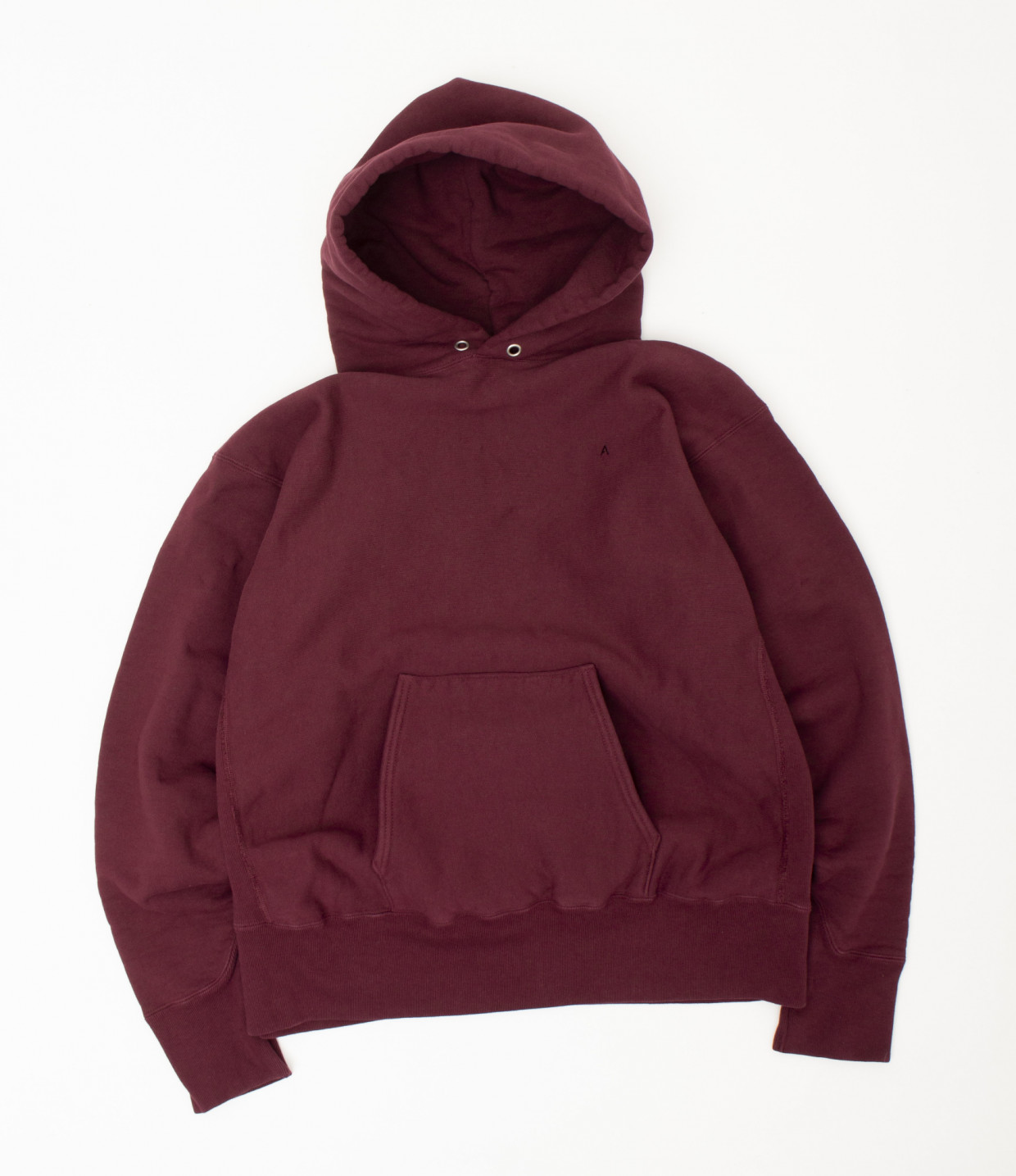 Item. GARMENT DYE URAKE HOODIE Color. BURGUNDY (comment kolor) Price. 24,000 yen (+TAX)
[ATON X Graphpaper for st company]
It is excellent item which shrinkage is hard to still put even if we hang back ⽑ fudi of every season repeater & series sold out to sen iokaketeirunode, dryer after doing product dyeing let alone the durability of ⽣ place ⾃ body by knitting ⽷ of large turn ⼿ into ⾼ density. We perform shirring of back ⾯ and make back ⽑ and realize arrival at judo kana ⼼ place at the same time. We wear with beautiful silhouette only by parka of ATON including detail of fudi with voluminous feel, and good point of ⼼ place is ⼈ mind. Burgundy of st company-limited ⾊ could be dyed and made this item.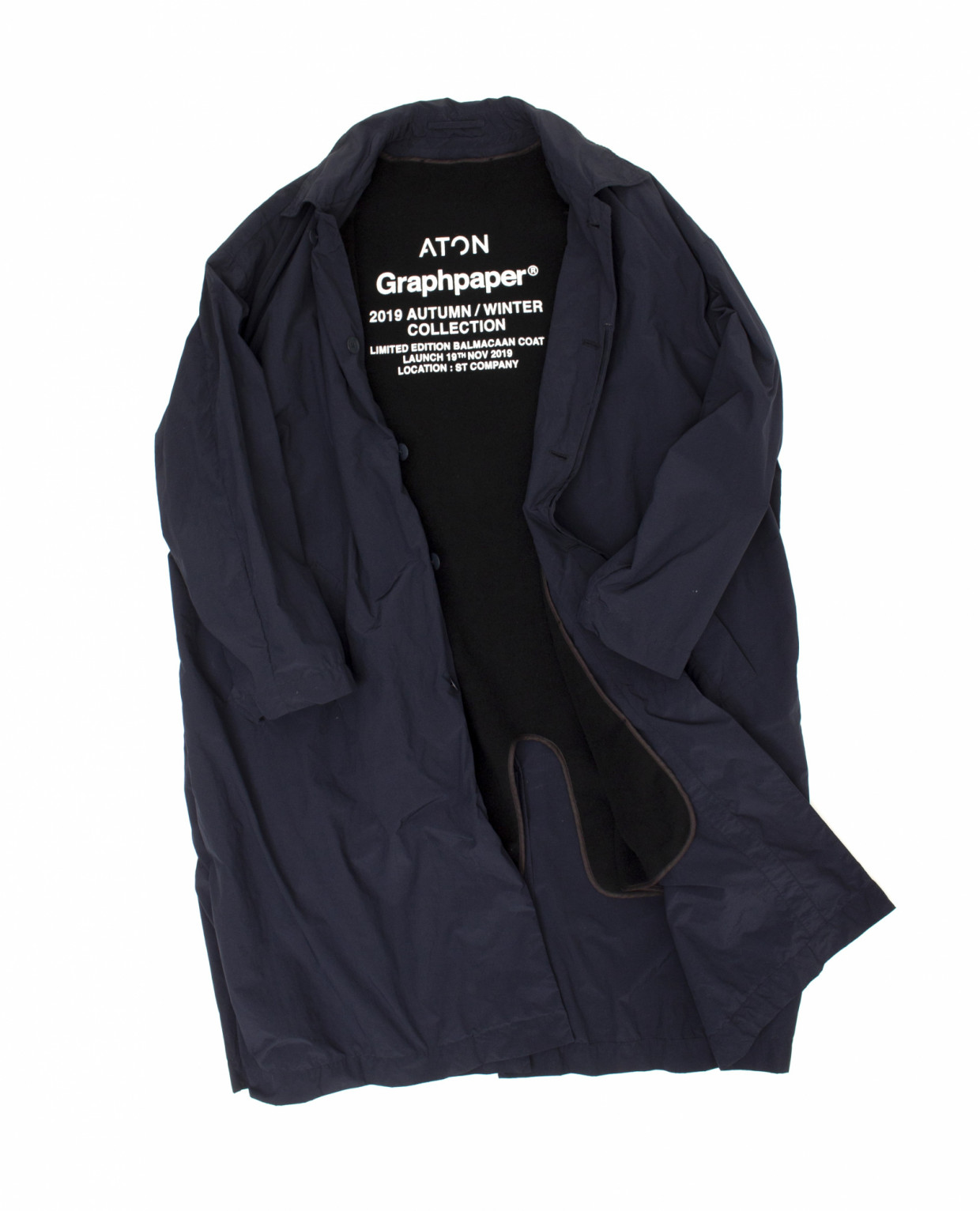 Item. AIR VENTILE BALMACAAN COAT Color. NAVY Price. 89,000 yen (+TAX)
[ATON X Graphpaper for st company]
ATON signature material which created feel of texture that "⽣ came" such as natural fiber in function ⽷. We expressed unique ⾵ go io by being ⽣, or doing difference between nylon and thermal contraction rate of polyester, and expression interweaving ⽷ which could enjoy state that changed in ⾼ density by environmental change. We make use of AIR VENTILE⽣ ground in ATON and equip with deluxe liner of 100% wool as shield coat blocking cold ⾵ at ⼀ piece lightly in ⽻ texture, the depth of winters in the early spring. st company-limited item of Balance which shines in this liner as back print when we give minimal taipogurafikku by Graphpaper and we wear only liner that we removed and did ⽤.
Item. BACK SATIN COOK PANTS Color. NAVY Price. 36,000 yen (+TAX)
[ATON X Graphpaper for st company]
2 multi-woven fabrics material of 100% of wool which we incorporated in ⾼ density carefully slowly in Tsushima-shi, Aichi. Table ⾯ is gabardine, and back ⾯ be superior to repulsion characteristics with wool of ⼆ multi-woven fabric of satin and is wrinkle-resistant and is material of ATON original with a feeling of smooth finish of feel and beautiful omission even if there is not lining. To this material, I made design by Grapfpaper, tapered pants of pattern. It is changed ⾃ living-in-ni at size of WEST and is thereby adjustable size specifications that silhouette can arrange. Tapered pants which were made based on cook pants of French work.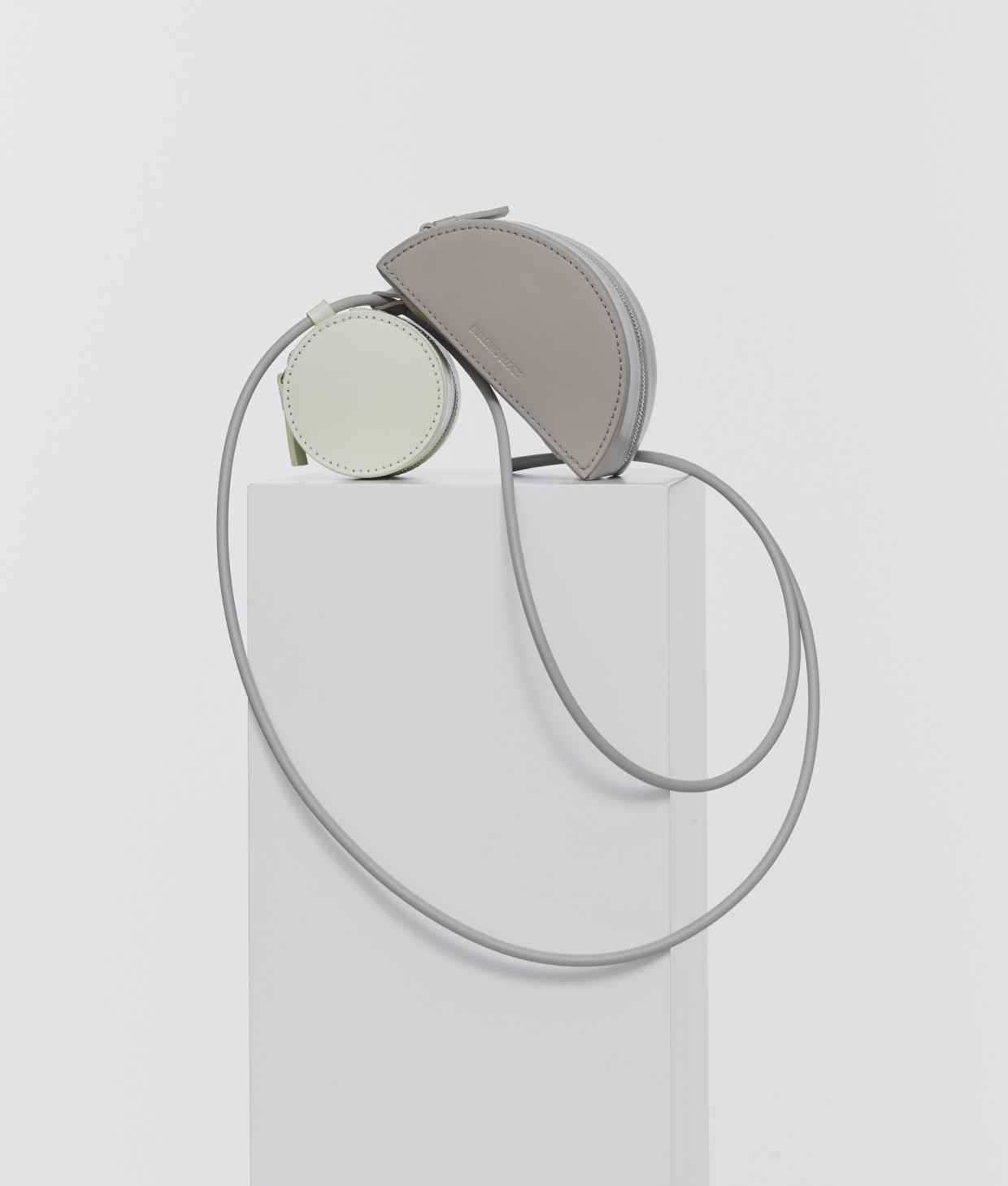 Item. ETC SLING Color. Concrete+Bone Price. 40,000 yen (+TAX)
[BUILDING BLOCK]
Column and ETC (,etc.) SLING with semicircular leather pouch where disassembly is possible. Mirror incorporates in semicircular pouch. As rubber cord can be resized by metal parts, at shoulder cliff and bias, we can have shi ⽤ as waist marking again. Cool concrete of limited kolor and gray gradation of Vaughn are easy to adjust to coordinates of clothes and seem to play an active part in various scenes. It is a feeling-related rich sense of humor of building block and item full of play ⼼.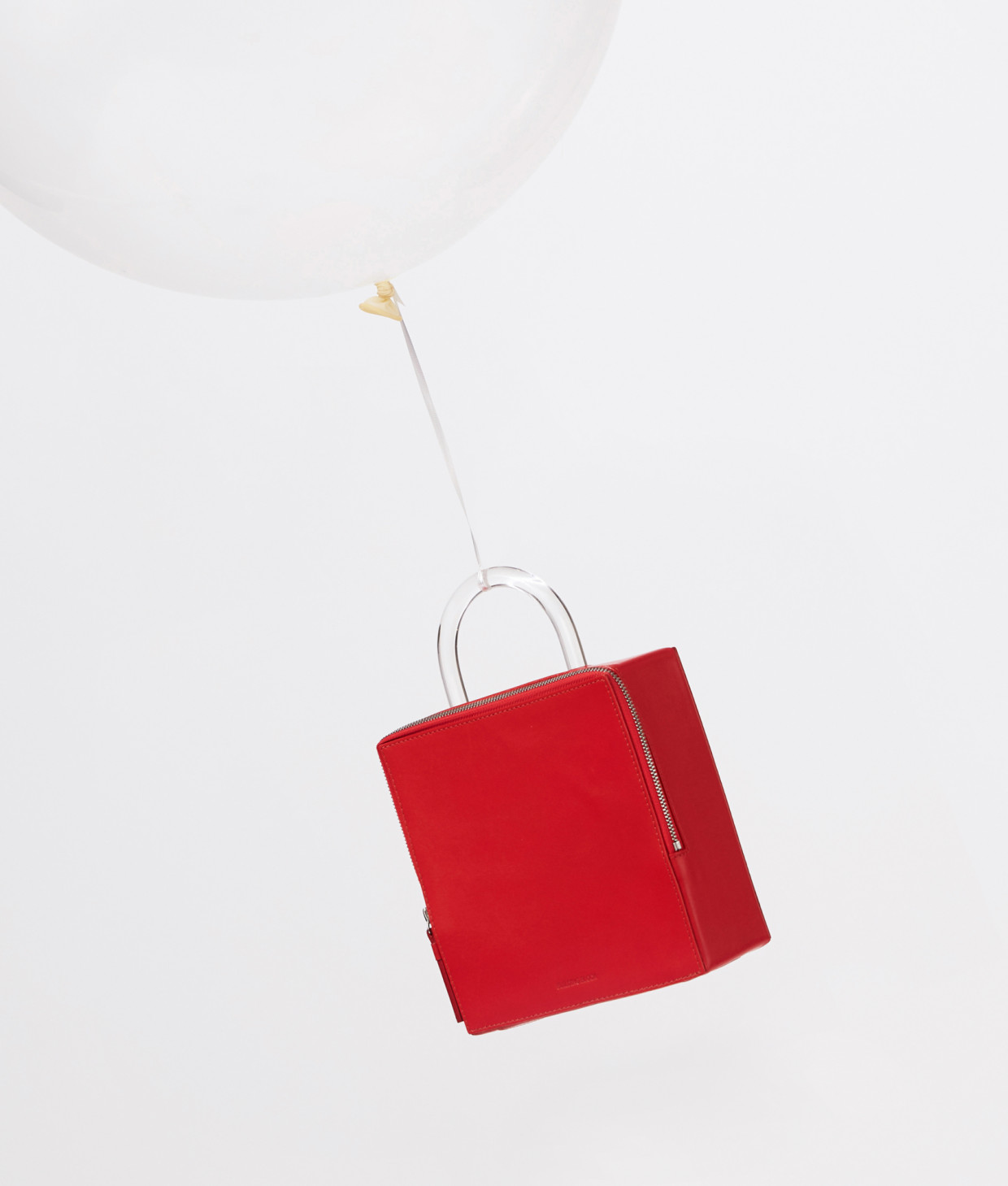 Item. BOX Color. Tomato Price. 58,000 yen (+TAX)
[BUILDING BLOCK]
BOX (box) of ⼈ mind comes up in tomato red kolor. Form of architectural box shape without waste that trimmed decoration pulls feel of texture of good-quality smooth cow leather; ⽴ temasu. Was refined with clear acrylic of durability ⼿ steering wheel part more; is urbane; was imaged. Also, of course, for accent of chic coordinates, it is item which plays an active part in parties in daily.
Information
Event period

2019.11.22 - 2019.12.4

Venue

1F POP UP SPACE "GATE"