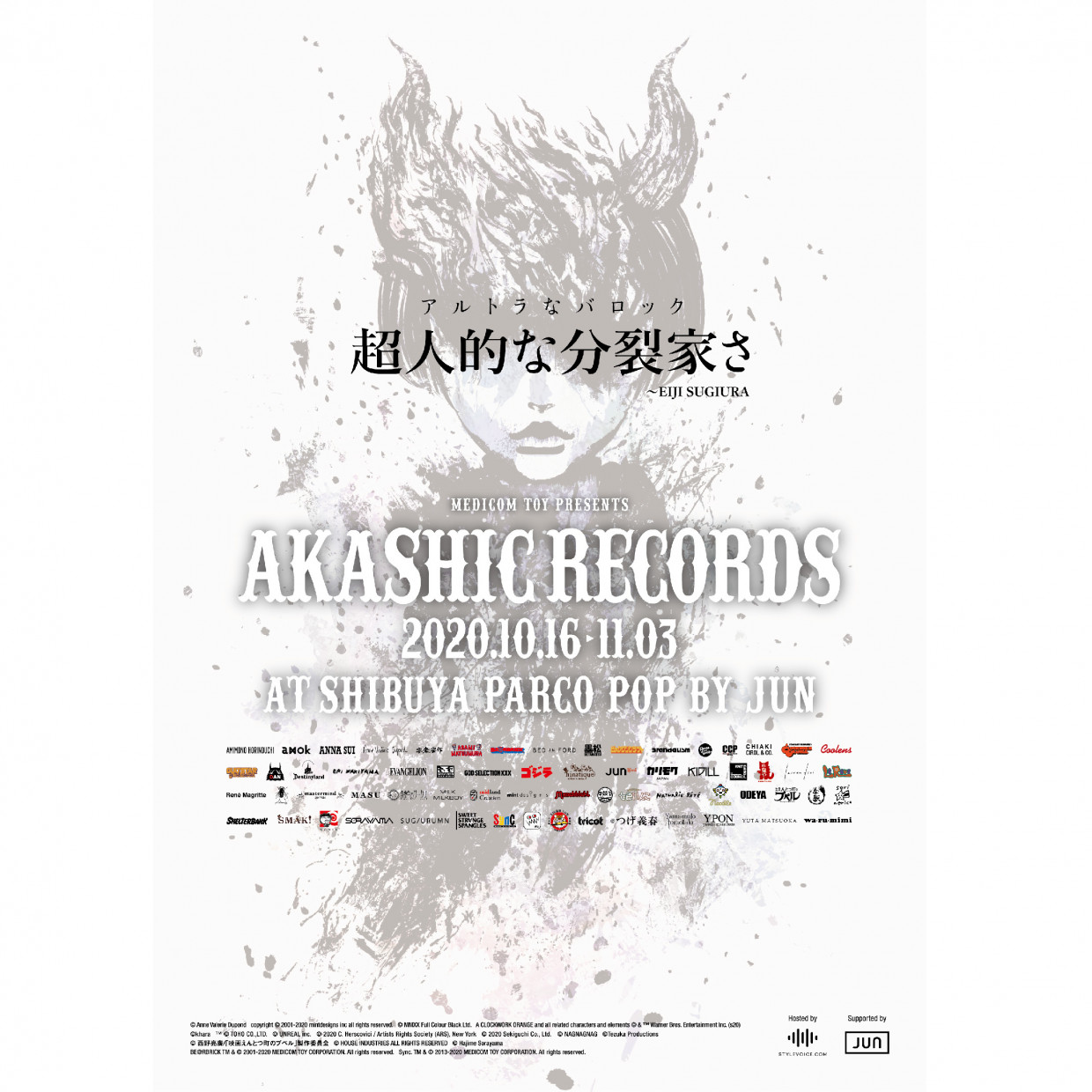 Medicom Toy will hold popup event "AKASHIC RECORDS" where president Tatsuhiko Akashi performs curation in Shibuya PARCO1 floor "POP BY JUN" (pop by Jun) totally.
In "AKASHIC RECORDS", we will develop Aristrist, brand which Akashi oneself selected from all over the world, a lot of works of contents. We are going to sell various art and toys, apparel including limited article which we can buy only at this event during period of Tuesday (holiday) for from Friday, October 16 to November 3.
Please enjoy akashic records(= world memory) that Tatsuhiko Akashi piled up during history of Medicom Toy 24 years!
[we comment than Tatsuhiko Akashi]
We were not a little shocked by composition of the earth having changed by corona evil that raided the world in 2020 completely.
It was decided by holding of "AKASHIC RECORDS" in order to gather in a hall in non-category in writer ladies and gentlemen, brand, contents to love and respect, and to drive new big wedge into this world in confusion when we thought about what oneself should do now.
"AKASHIC RECORDS" is not wise marketing, event of well-thought reason.
It is event to have you sense that, in fact, we can choose them freely on all equivalence line in every possibility and future by performing very intuitive and sensible curation bodily.
We change form as much as oneself made creation (imagination) in the future. Everybody, please participate in "AKASHIC RECORDS", too.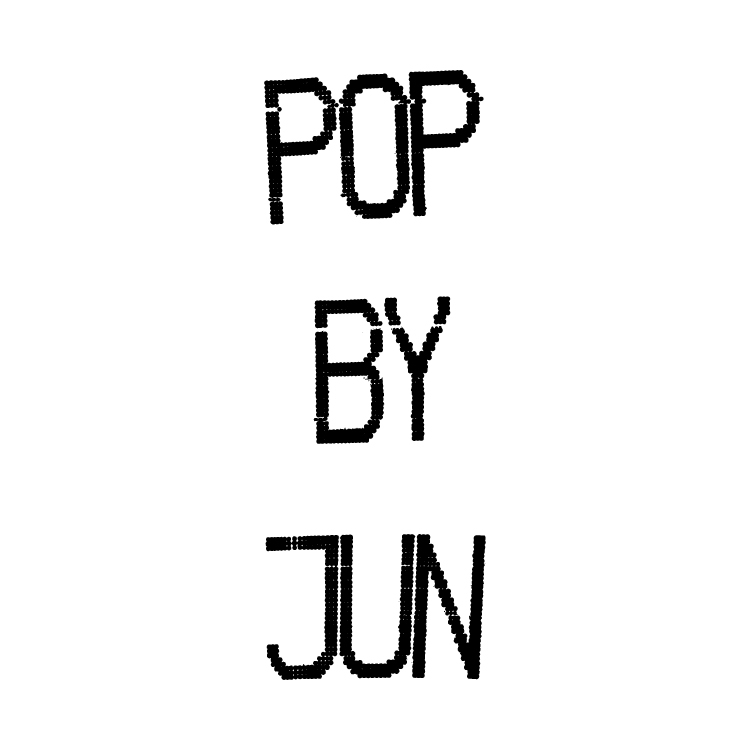 [POP BY JUN (pop by Jun)]
It is development in term short in attractive contents that are filtered, and are different every time called "YOU ARE CULTURE." which is password of Jun group in minimal space superior in versatility such as "clear file".
Instagram: @pop_by_jun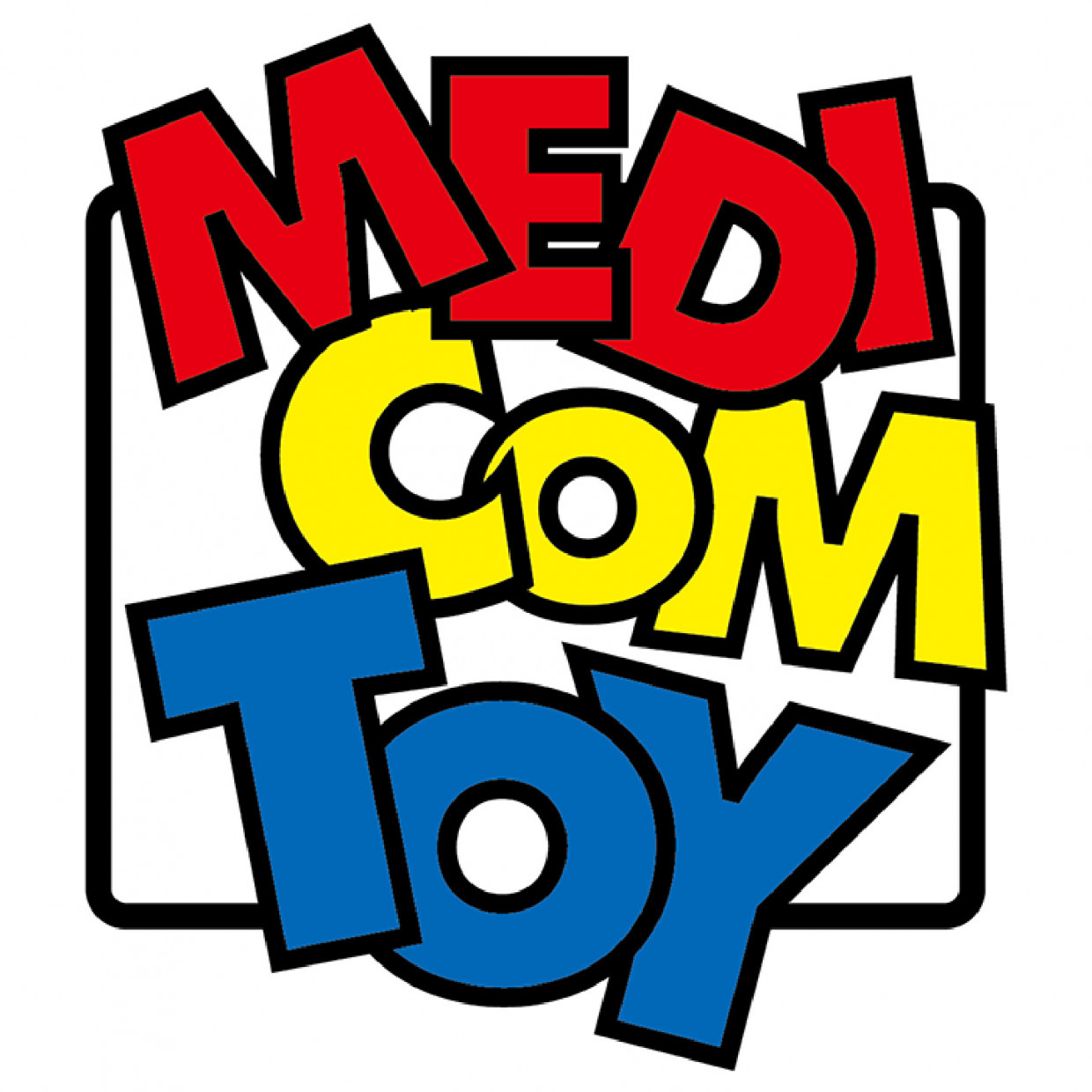 [Medicom Toy]
In concept, we plan characters figure skating of the wide field such as movie, TV, comics game and produce "oneself make desired thing not product development based on marketing". We announce bear type block type figure skating "[email protected]" (bear brick) in 2001 and continue sending Aristrist, brands, companies, characters of the world and various collaboration.
Information
Event period

2020.10.16 - 2020.11.3

Venue

1F POP BY JUN

Admission

Free of charge
※On Friday, October 16, we draw lots at press preview, after 17:00 at 16:00 and should enter.
※During exhibition period, we draw lots for prevention of confusion, trouble at store at the WEB top, and there is schedule setting a limit to entering a shop.
For details, after Friday, October 9 "Medicom Toy official blog" and
We guide by "Medicom Toy formula application" at any time.

※In addition, for customer having difficulty in coming over to store, we will sell some products in STYLEVOICE.COM on Sunday for from Saturday, November 7 to 8th. We will announce the details about sale in STYLEVOICE.COM after Wednesday, November 4.

Sponsorship

Style voice

Cooperation

Jun