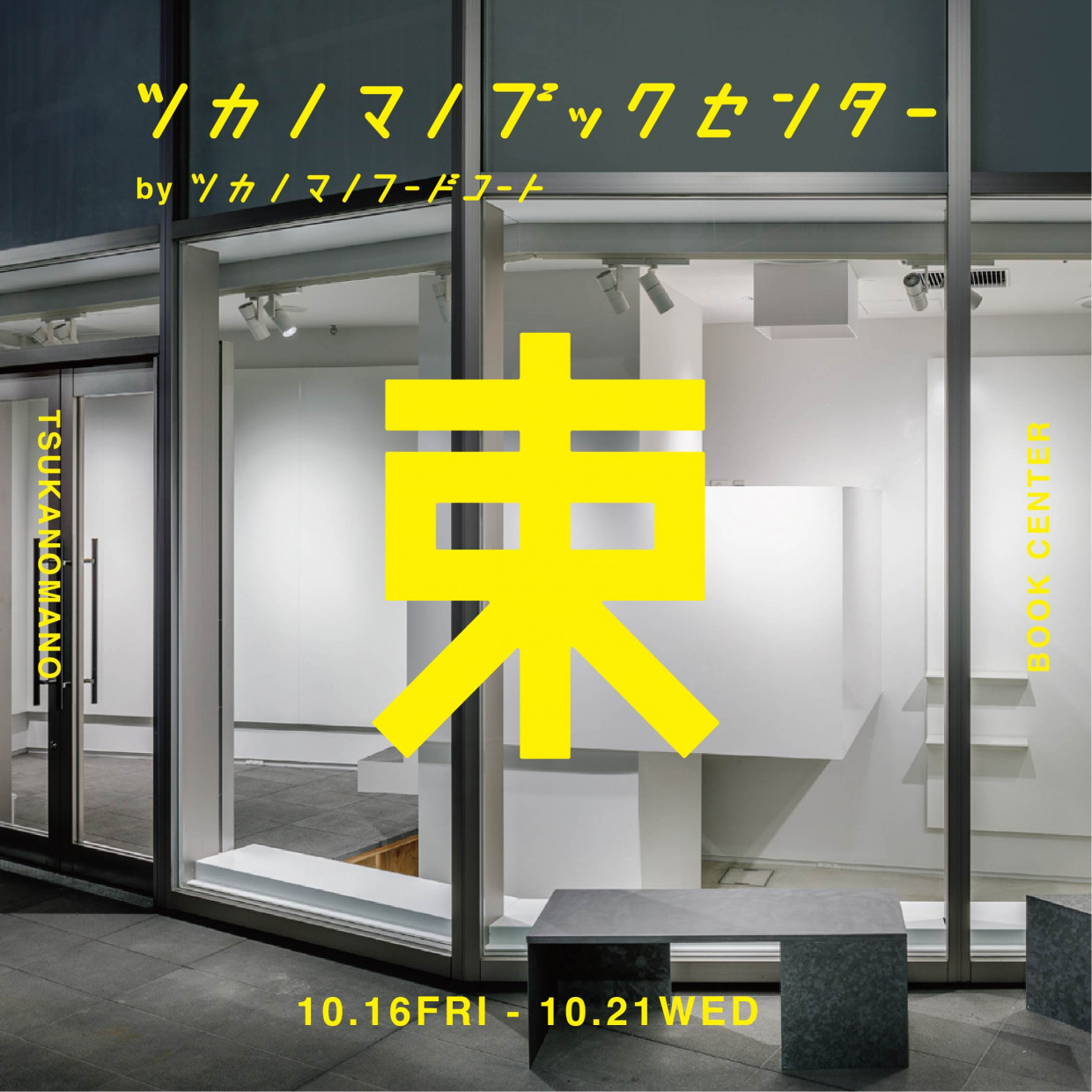 During new culture Festival "P.O.N.D." of PARCO exhibition period
"tsukanomanofudokoto" which enlivens the foods culture scene
With book of meal that 30 creators made selected books and today's desert & drink
We open 6th-limited bookstore meeting autumn of appetite in autumn of reading
Foods label "tsukanomanofudokoto" enlivening the foods culture scene as contents of new culture Festival "P.O.N.D" of PARCO opens short-lived bookstore. We make "AOYAMA BOOK CENTER Head Office" and collaboration and, with "delicious one, it is delicious, small", only in six days, provide o.
In venue, it is display & sale in each "delicious one" which selected books did Sora Nomura person of Hiraku Tanaka of store specializing in lemon sour "OPENBOOK" and producer bar drink, creators of 30 including Kentaro Yoshida of ice cream diner "BIG BABY ICE CREAM" of Shinjuku Golden towns. Furthermore, today's, foods creators who are young and spirited including beans flower of address secrecy simmered with chestnut inner skin which seems to be spice spiced tea of fascination using "cola" of limited Japanese confectionery of "simple dream" and popular craft cola, autumn by "DOUHUA SUPPLY" striking everywhere at once provide dessert and drink to the people in the know.
At rug together airy with special snacks and drink and outside bench on the right hand book to the left hand snacks. We just take overjoyed time in greedy autumn.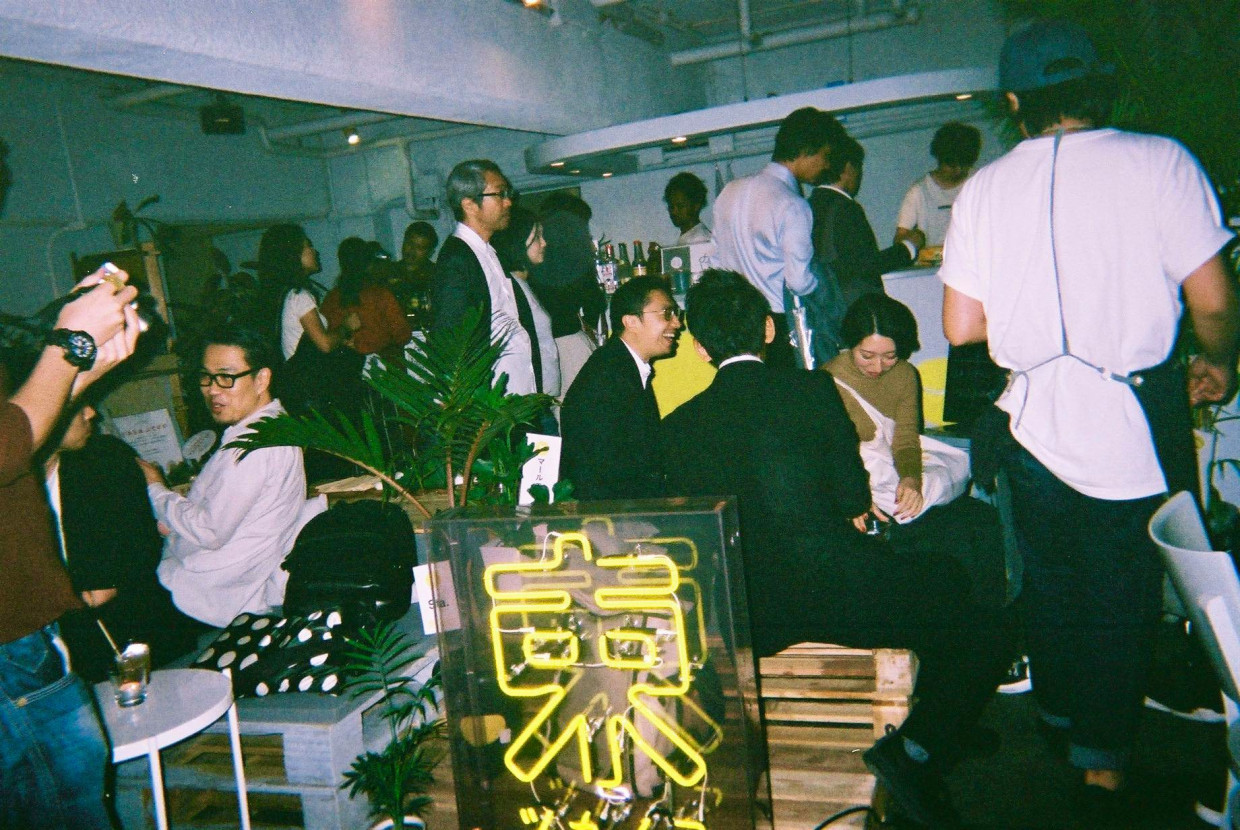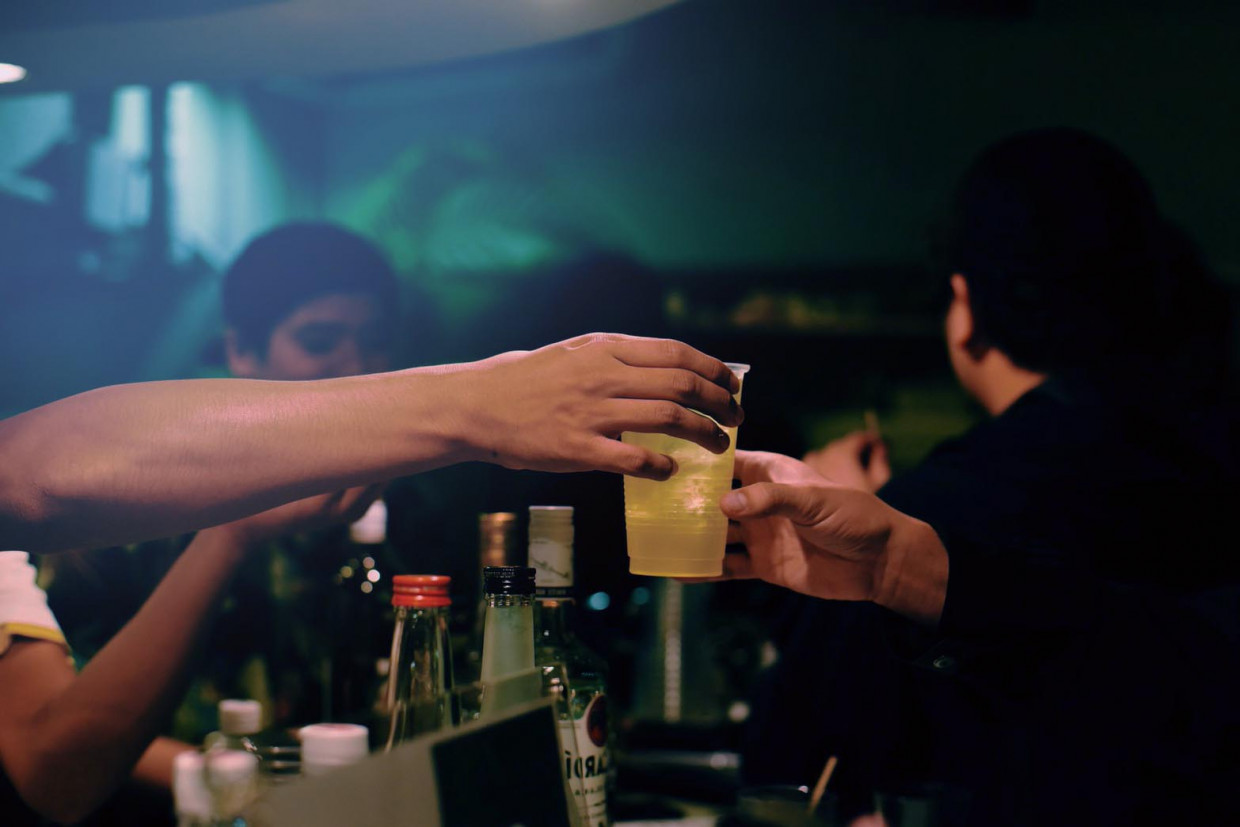 ■ Today's foods & drink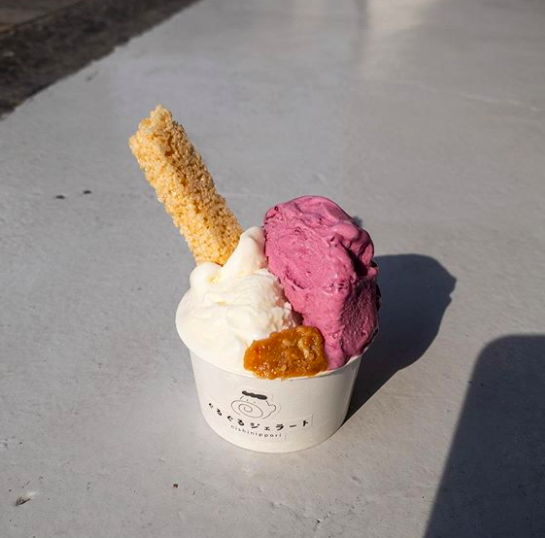 It is gelato @gurugurugelato 10/16 round and round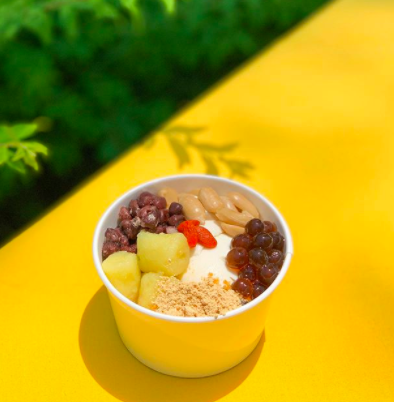 10/17 DOUHUA SUPPLY (beans flower) @douhuasupply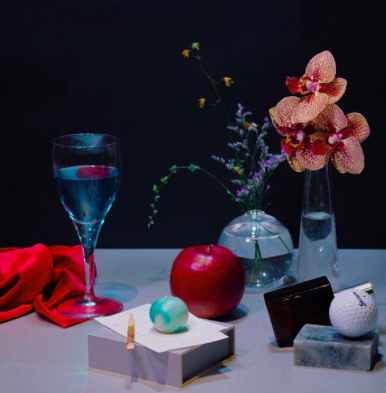 10/18 simple dream (Japanese confectionery) @kantan.na.yume
10/19 NON SWEET PARLOR (fruit parlor)
It is cola 10/20 suddenly with tilt lip natomo spiced tea by
10/21 social distance pork fried on a skewer Hiraku Tanaka
■"Please tell your delicious one book"; book selector
Wonderwall Masamichi Katayama
The BEAMS Doi ground Expo
Bar drink producer Sora Nomura person
Hotel producer Shoko Ryuzaki
Hyper hard-boiled gourmet report Ryohei Uede
BIG BABY ICE CREAM Kentaro Yoshida
Creative director Chen dawn Kayo
Book director yujiwaki
DAYLILY Momoe Kobayashi
Italy excellent cola cola Kobayashi
NEUT Magazine Jun Hirayama
OPENBOOK Hiraku Tanaka
Poet Ito dark blue
We announce sequentially in others, tsukanomanofudokoto SNS
※The use of space in shop limits the number of people to avoid crowd, closeness, sealing.
※You can eat and drink at outdoor bench in front of shop.
<profile>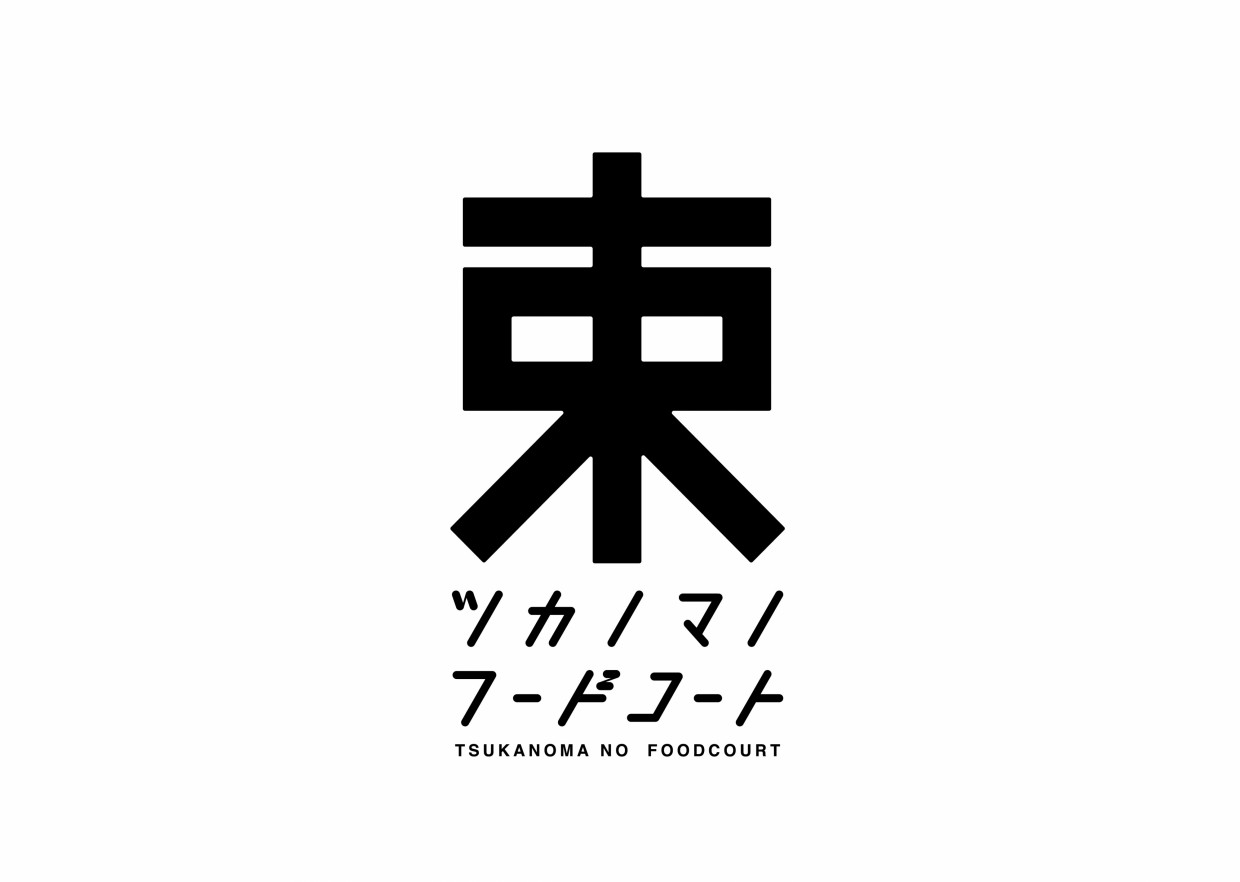 tsukanomanofudokoto 
We want to release the foods culture scene for more creative freely. Foods label full of first Japanese curiosity that we started in such thought. Foods creator makes place of challenge with free way of working not to get snagged on place at various opportunities to continue bringing about new foods culture. In 2019, we are going to dismantle Shibuya, Shinsen and, in building, develop "tsukanomanofudokoto" where chef turns into every day. It is exposure in the media many as "test site of meal" where foods culture including event of theme such as "sensuality food" "CBD foods" experiencing menu offer full of free dishes self-identity, new field in meal is born. Afterwards, chef support online contents of self-restraint period widen activity including "tsukanomanodorinkuparadaisu" holding with CIBONE of "tsukanomanofudokoto to read" and Omotesando.
HP: https://tsukanomanofood.com/
Instagram: https://www.instagram.com/tsukanomanofood/
Twitter: https://twitter.com/TsukanomanoFood
note: https://note.com/tuskanomano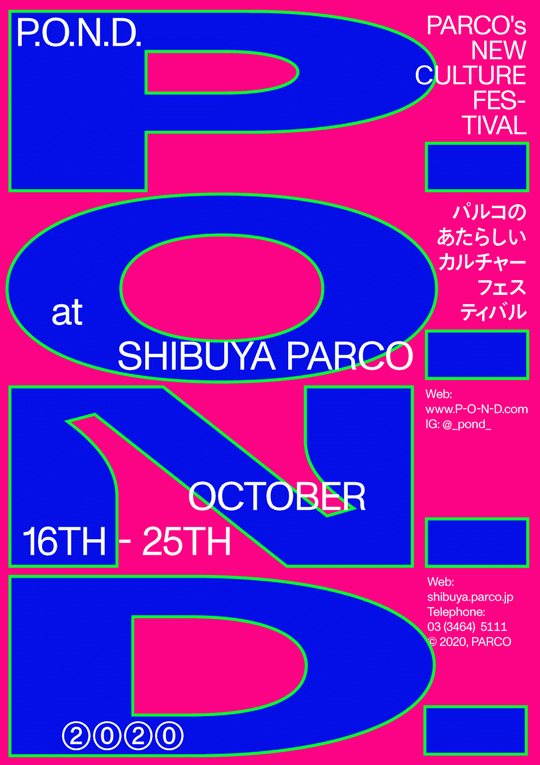 <P.O.N.D.>
On the stage of Shibuya PARCO, festival <P.O.N.D.> of culture that art, fashion, music, fresh creator of every genre including foods participate in starts this autumn.
Shibuya PRACO 4F "PARCO MUSEUM TOKYO", art and foods gather in B1F "GALLERY X" 1F "COMINGSOON". Furthermore, music event of one-night stand, drama, talk show, events including cinematograph society are varied, too.
Philosophy of forerunner event "shibukaru festival." succeeds "discovery and support of new talent", and thought to "want to be event opening up new dimension" is always loaded <P.O.N.D.> with "Parco Opens New Dimension". In addition, "POND" has a meaning called "spring". When we overlooked 10-day event, talent and heat capacity of creators overflowing from Shibuya PARCO should spread there.
Held summary
Event name: P.O.N.D. New culture Festival ... of ... PARCO
Sponsorship: "P.O.N.D." executive committee
Exhibition period: 2020.10.16 Friday - 10.25 Sunday
Instagram: @p.o.n.d.official
Main logo design: Takumi Ota (.otd)
Administration, the whole coordinates: RCKT/Rocket Company*, PARCO
Information
Event period

2020.10.16 - 2020.10.21

Venue

1F COMINGSOON