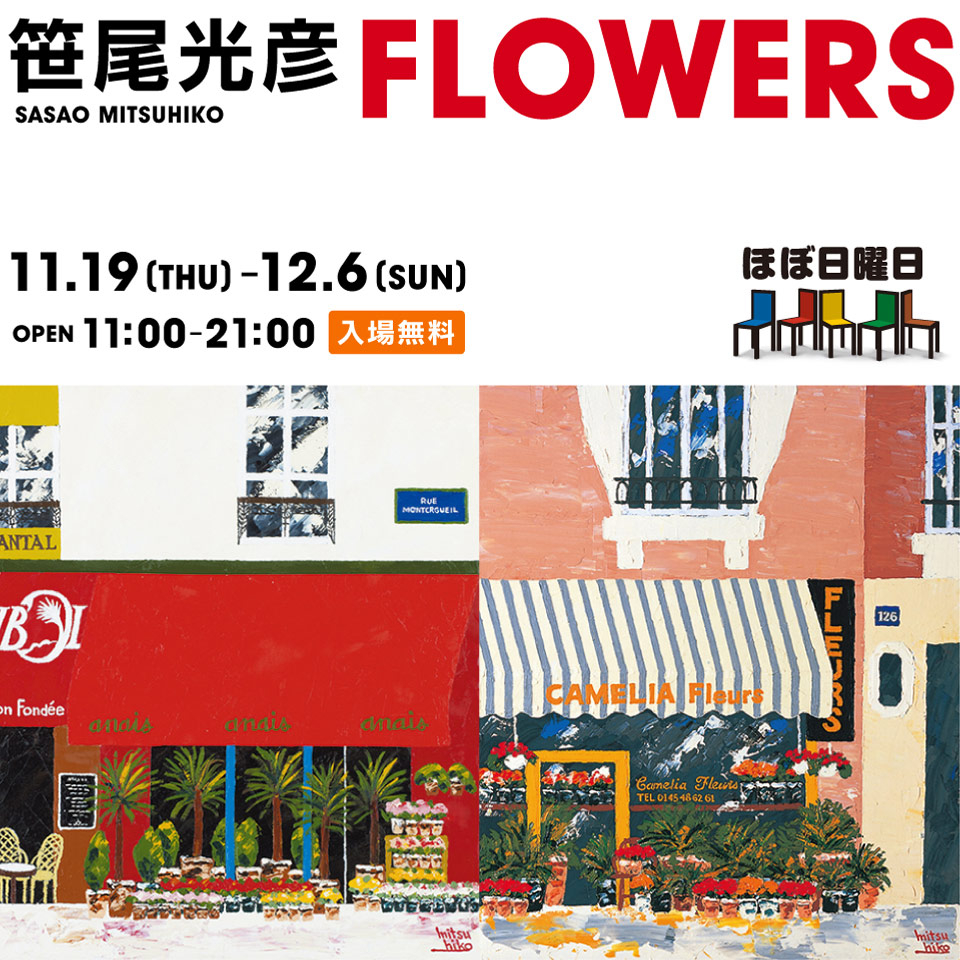 In commemoration of the opening first anniversary of "HOBO Nichiyobi,"
We made logo mark of "HOBO Nichiyobi"
We will hold exhibition of painter, Mitsuhiko Sasao.
Theme "flower." Display work is available.
It is Bunka-mura gallery of Shibuya approximately at the same time, but
The 23rd private exhibition of Sasao is held.

Chase detailed contents,
We will guide in this page.
In fun.
https://www.1101.com/hobonichiyobi/exhibition/3047.html
Information
Event period

2020.11.19 - 2020.12.6

Venue

8F HOBO Nichiyobi

Admission

Free of charge