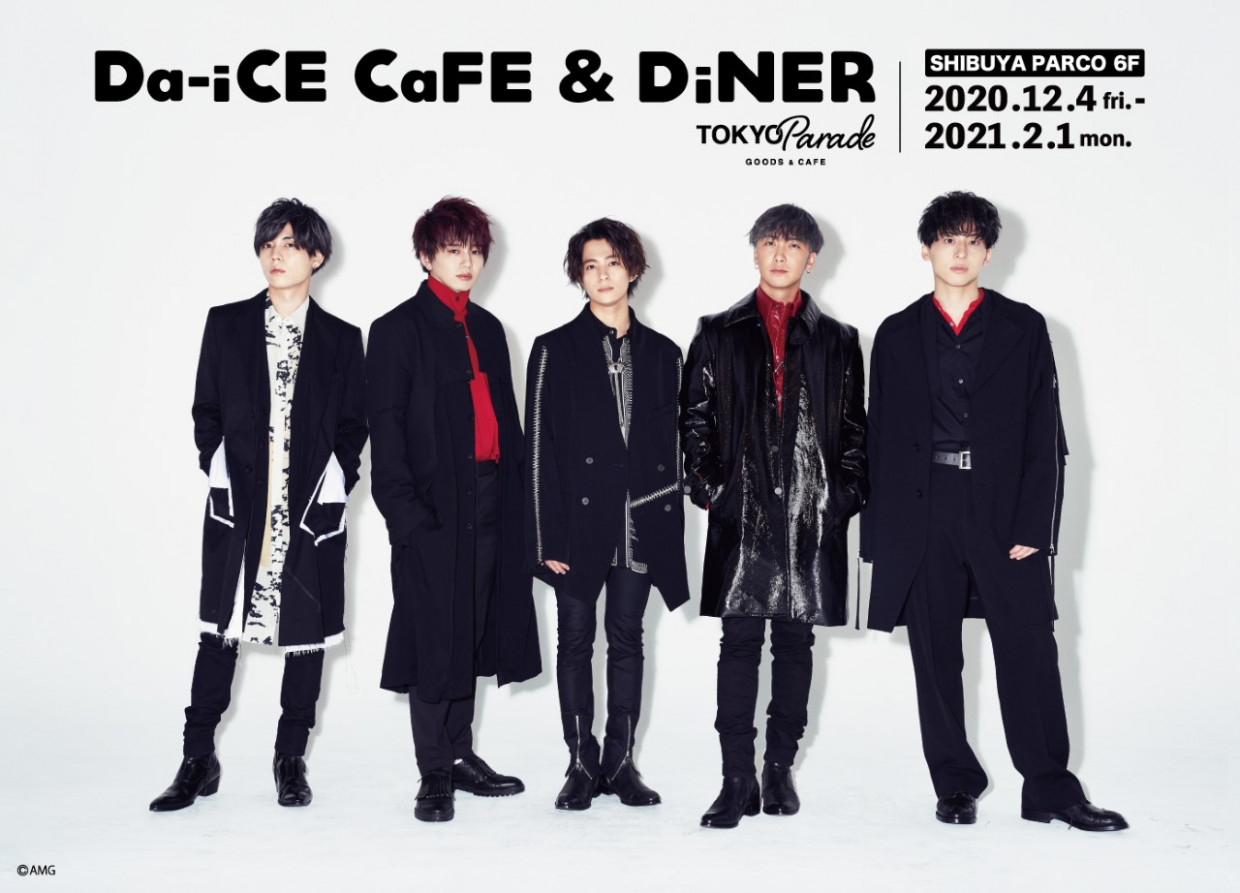 In collaboration cafe "TOKYO PARADE goods&cafe", we will carry out collaboration cafe with group of 5 dance & vocal group "Da-iCE" presenting energizing with Arena tour at 7 bases than countdown live, 2021.1.16 Saturday of the whole country near at hand in 2020.12.31 in Tokyo gymnasium during period on - 2021.2.1 Monday on 2020.12.4 Saturday.
Full-scale menu including original drink stimulating "a feeling of 5" of "sight, hearing, the sense of touch, sense of smell, taste" that got idea to a lot of foods dessert which made an elaborate plans which each member supervised from the latest single is appearance. We offer Special Menu for a limited time during exhibition period.
You broadcast music, picture during LIVE performance in shop and stimulate "feeling of 5" all and can sense charm of Da-iCE bodily.
We will sell cafe original goods and Dai-CE-related goods in added goods shop. Please take goods which are available only here in hand.
Information
Event period

2020.12.4 - 2021.2.1

Venue

6F TOKYO PARADE goods & cafe
At the time of this cafe congestion, we may cope in rearranging ticket correspondence or advance reservations system. We will tell about the congestion situation of the day on cafe formula HP, Twitter at any time