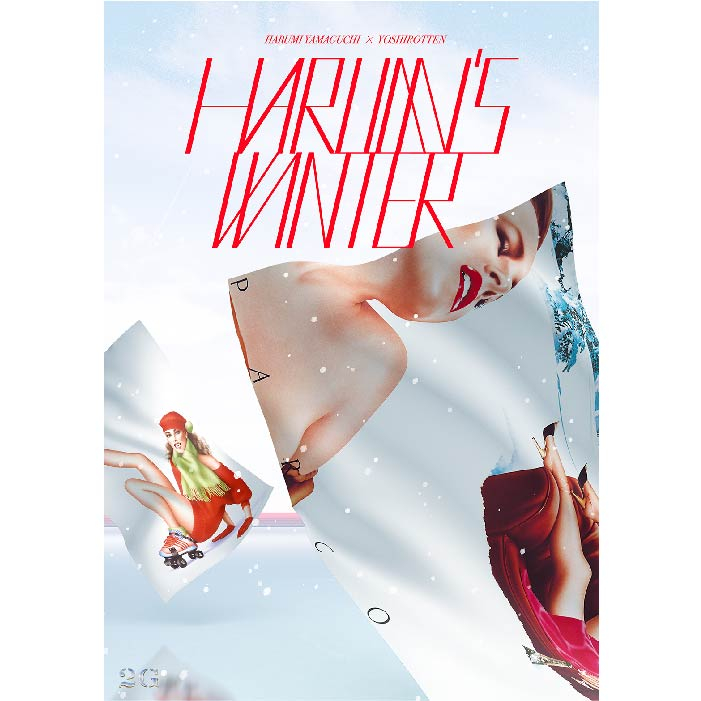 We hold collaboration exhibition "HARUMI' S WINTER" by Harumi Yamaguchi and YOSHIROTTEN!
This exhibition exposes focus to illustration work by airbrush which Harumi Yamaguchi drew for advertisements of PARCO from early 1970 to the mid-80s, and it is for collaboration exhibition that spirited young person Aristrist YOSHIROTTEN put all art direction from graphic to installation for.
Yamaguchi was born in Matsue-shi, Shimane and is a graduate from Tokyo University of the Arts oil painting department. We become free lance after employment in Seibu Department Store Advertising Department and are participated in the advertisement production as illustrator with opening of PARCO in 1969. Women = Harumi Gals whom she drew had a big influence on the way of Japan society in the late 20th century while being connected with each other with strategy called woman figure which strongly lived in the present age when PARCO proposed. It is strong, and energy of flexible Harumi Gals continues attracting people brightly without still fading even today when we finished role called advertisement.
YOSHIROTTEN manages to be wide from graphic work to picture work, optical installation, and even collaboration with Radio Hermes or Onitsuka Tiger is big topic and young person Aristrist that it was last year. Received nomination of Yamaguchi as the youngest director of Harumi Gals, and YOSHIROTTEN which had respect of work of Yamaguchi was started at early childhood in ginzagurafikkugyarari in summer in 2018; "[achieved wonderful costarring in HARUMI' S SUMMER. This exhibition, "HARUMI' S WINTER" become long-cherished project of both Aristrist as the sequel.
It is attempt to rediscover Aristrist which this exhibition receives discipline of Masuda in the 2G having relationship for the name of Tsuji Masuda concerned with founding of PARCO, and symbolizes former PARCO and Harumi Yamaguchi that it was through interpretation by YOSHIROTTEN newly in new life Shibuya PARCO.
We hold reception party that we surround Aristrist in 19:00-21:00 on Friday, January 24.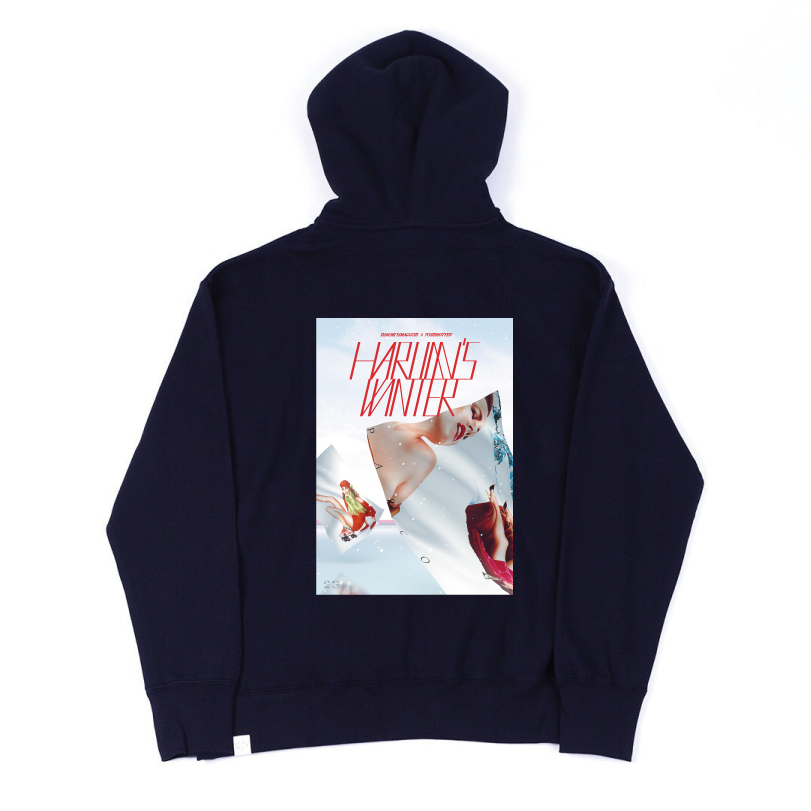 HARUMI'S WINTER HOODIE 16,000 yen size:M-XL/col:WHITE,BLACK
fudi where we dropped the key to HARUMI'S WINTER visual into.
HARUMI'S WINTER TEE 8,000 yen size:M-XL/col:WHITE,BLACK
T-shirt which corrupted the key to HARUMI'S WINTER visual.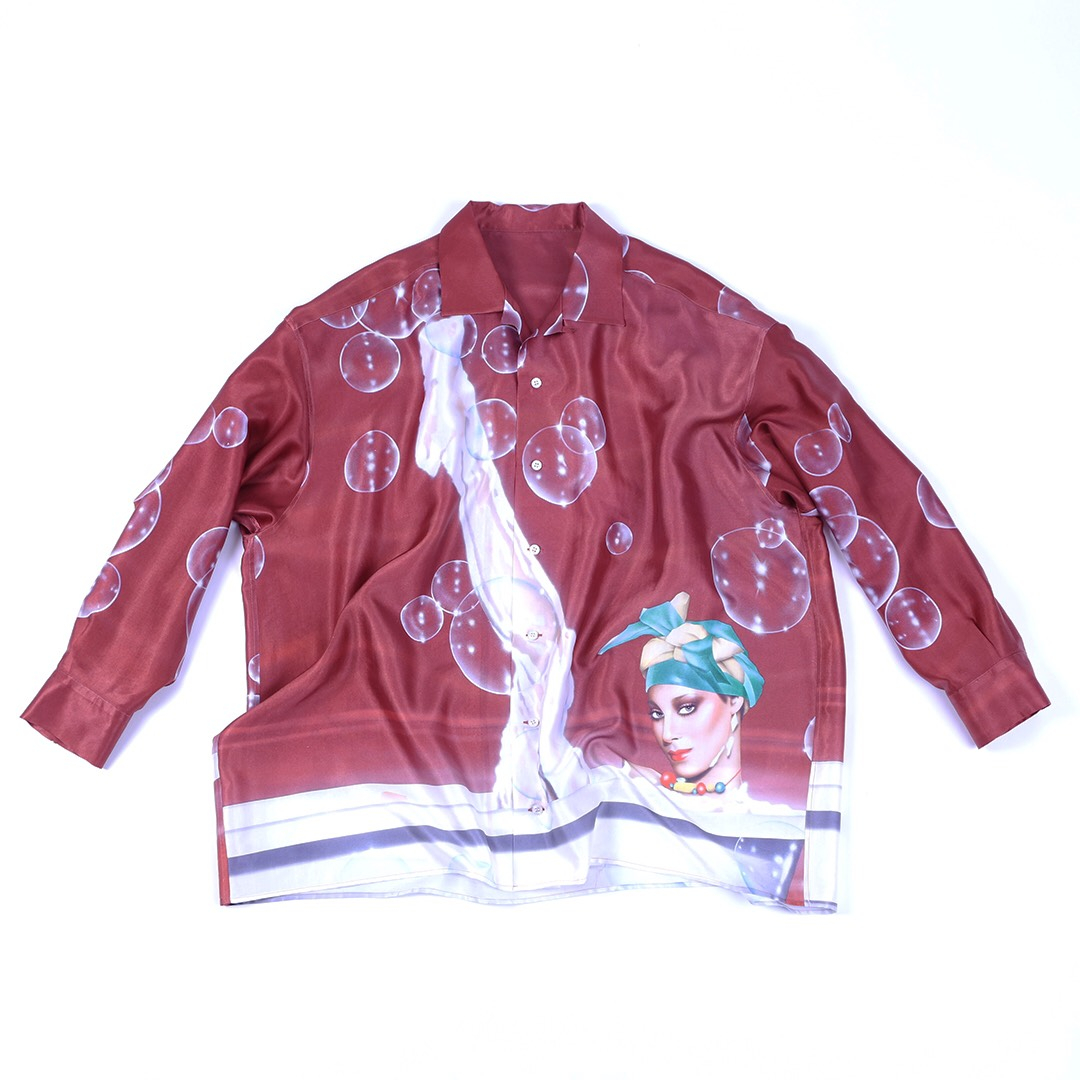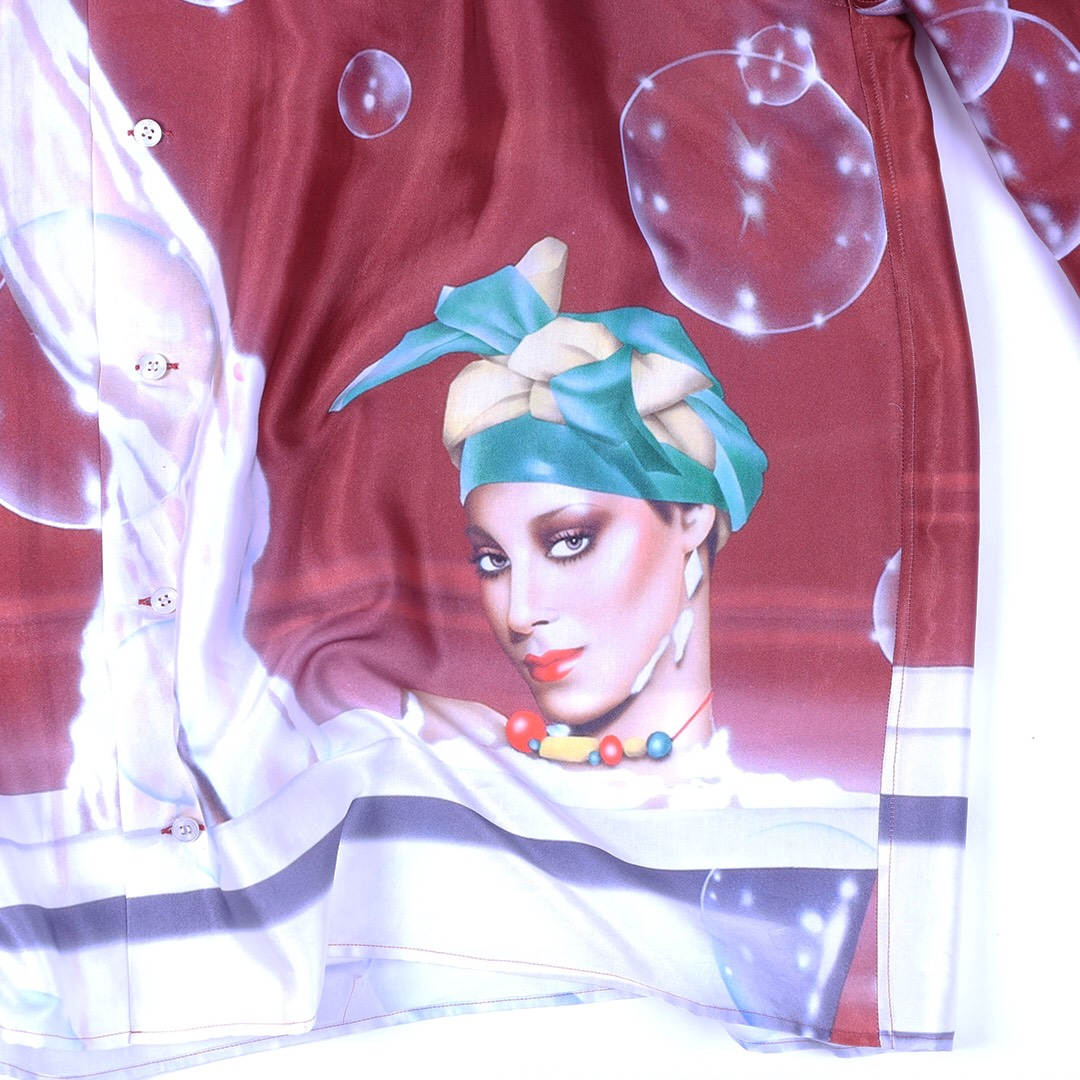 BATH TUB OPEN COLLAR SHIRT 25,000 yen size:L-XL
Cloth with glossiness is high-quality, and, as for the wing-collared shirt which we made use of graphic in to the maximum, it is one piece that there is not elsewhere. You can enjoy with various styles for style with a feeling of omission in big silhouette.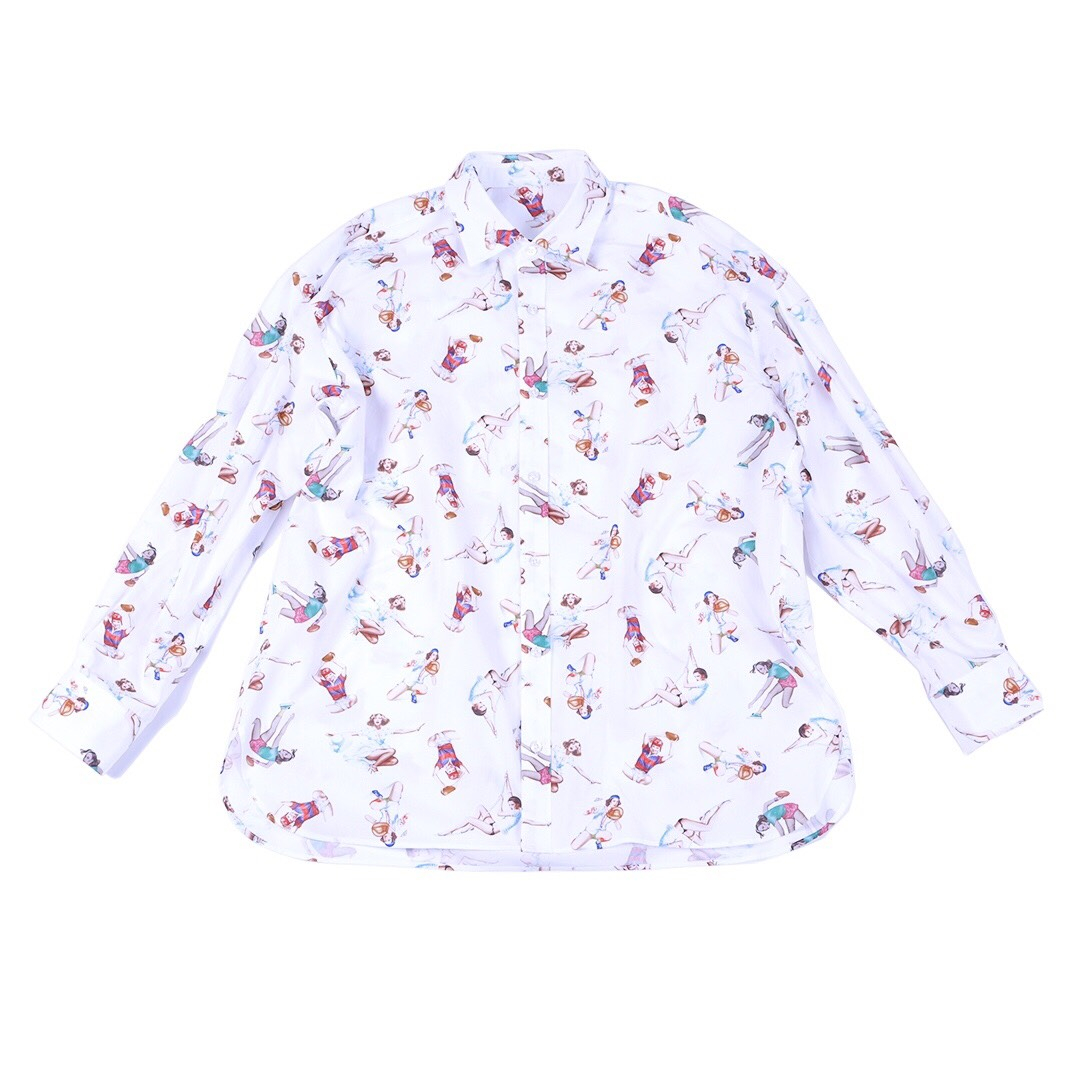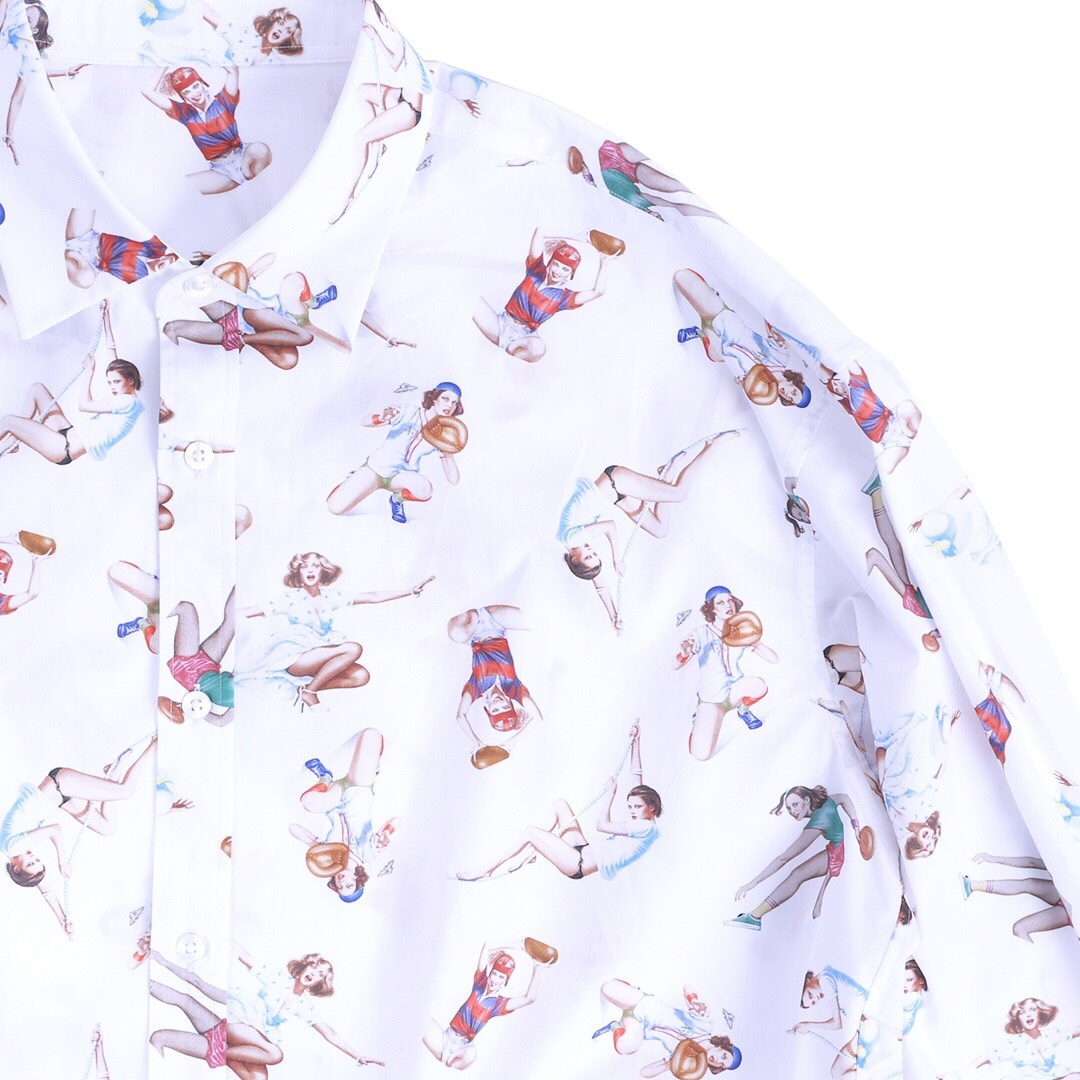 MULTI SPORTS SHIRT 21,000 yen size:L-XL
Repeating pattern shirt of graphic which corrupted Harumi's Gal for POP makes classic form of oversize, and it is the first place of texture that it is Collection-like. You can enjoy any style by the light finish by deluxe repeating pattern and software.
※Sale of products becomes all the release in around the beginning of February.
※There is possibility that schedule is mixed up by circumstances. Thank you for your understanding.
Information
Event period

2020.1.25 - 2020.3.1

Venue

2F NANZUKA 2G
Opening Reception _2020.1.24 (Fri) from 19:00 to 21:00

2G Instagram