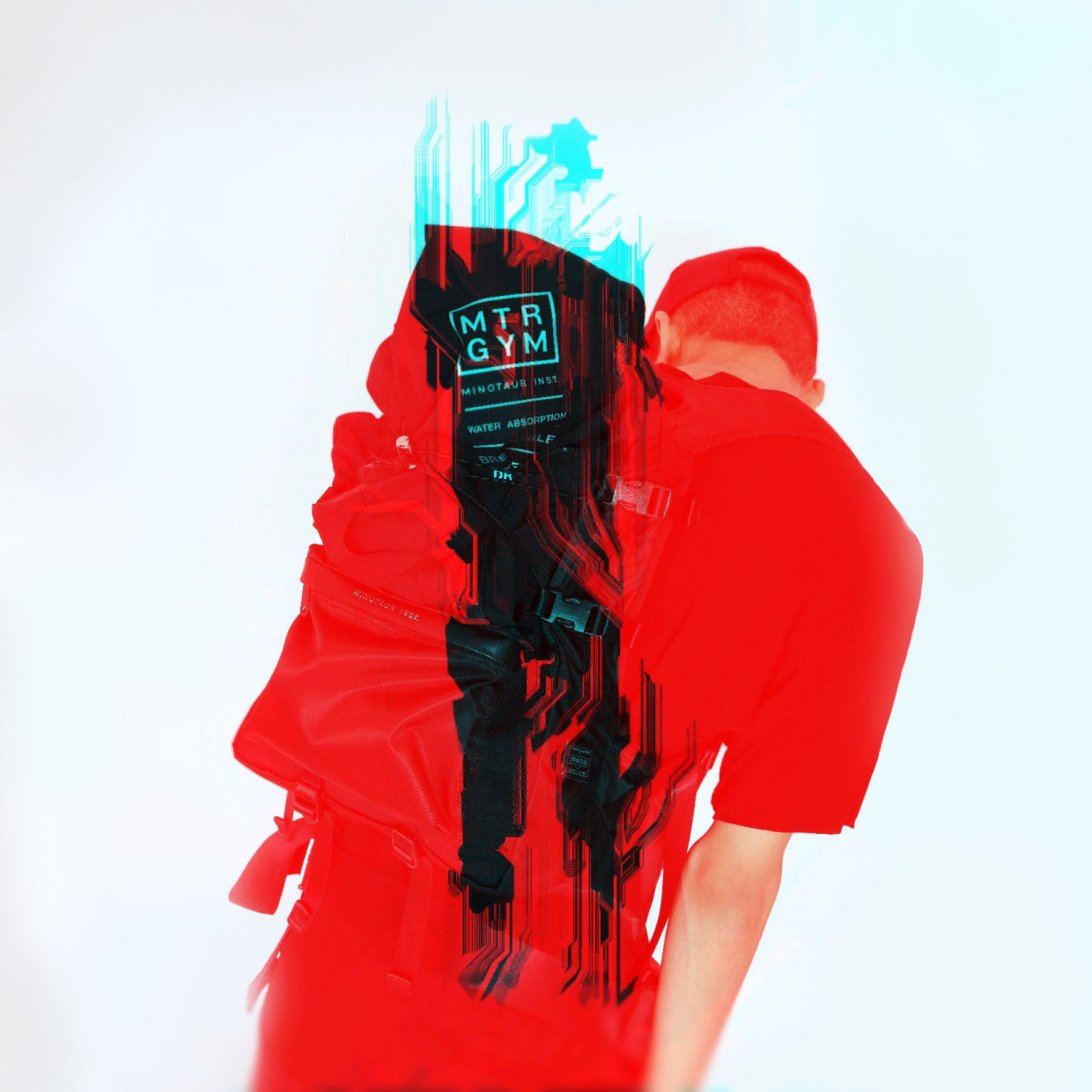 In the present age and one step arrival at comfortable daily life demanded earlier. Apparel line which had casualness to melt into every scene by simple design which pursued good point of new feature and comfort that were demanded in the present age while succeeding to traditional and universal technique and element with it. By the way, we suggest style that we can acquire without being eager while being high quality with sense of fun that we make full use of the latest technology and were particular about up to the details including sewing and detail.
Item which did in #shibuya of instgram in Shibuya PARCO POP UP STORE in future, and expressed "alternative Shibuya" and MINOTAUR INST. We introduce X PORTER.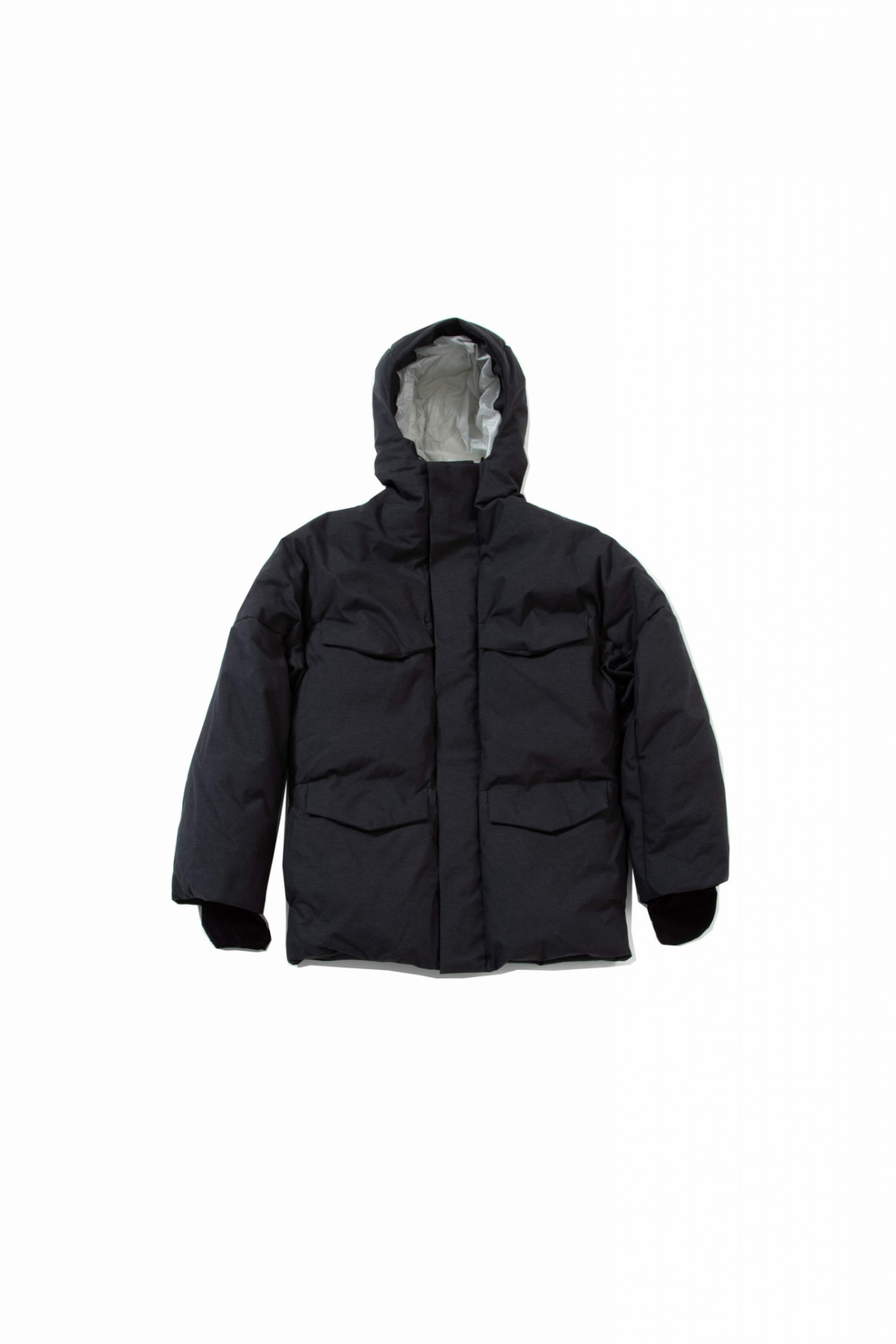 Item. 2 L of ANTARCTIC DOWN Color. BLACK/NAVY Price. 120,000 yen (+TAX)
We produce in ZANTER company of well-established domestic manufacturer dealing with outer of Antarctic expedition party. Brightness is higher than normal duck down, and, to down, heat, moisture absorption divergence, elasticity use superior U.K. product Che reBarry White duck down. Specifications that white down looks casual using cloth of see-through in the inside. Dress material uses waterproofness, moisture-permeable 2 lei yeah waterproof material. In minimal design which reduces change, and does not show stitch. We equip sleeve with removable sleevelet. In addition, to real down jacket which adopted waterproof of Komatsu matere company to dress material, and was suitable for town use at light weight warmly.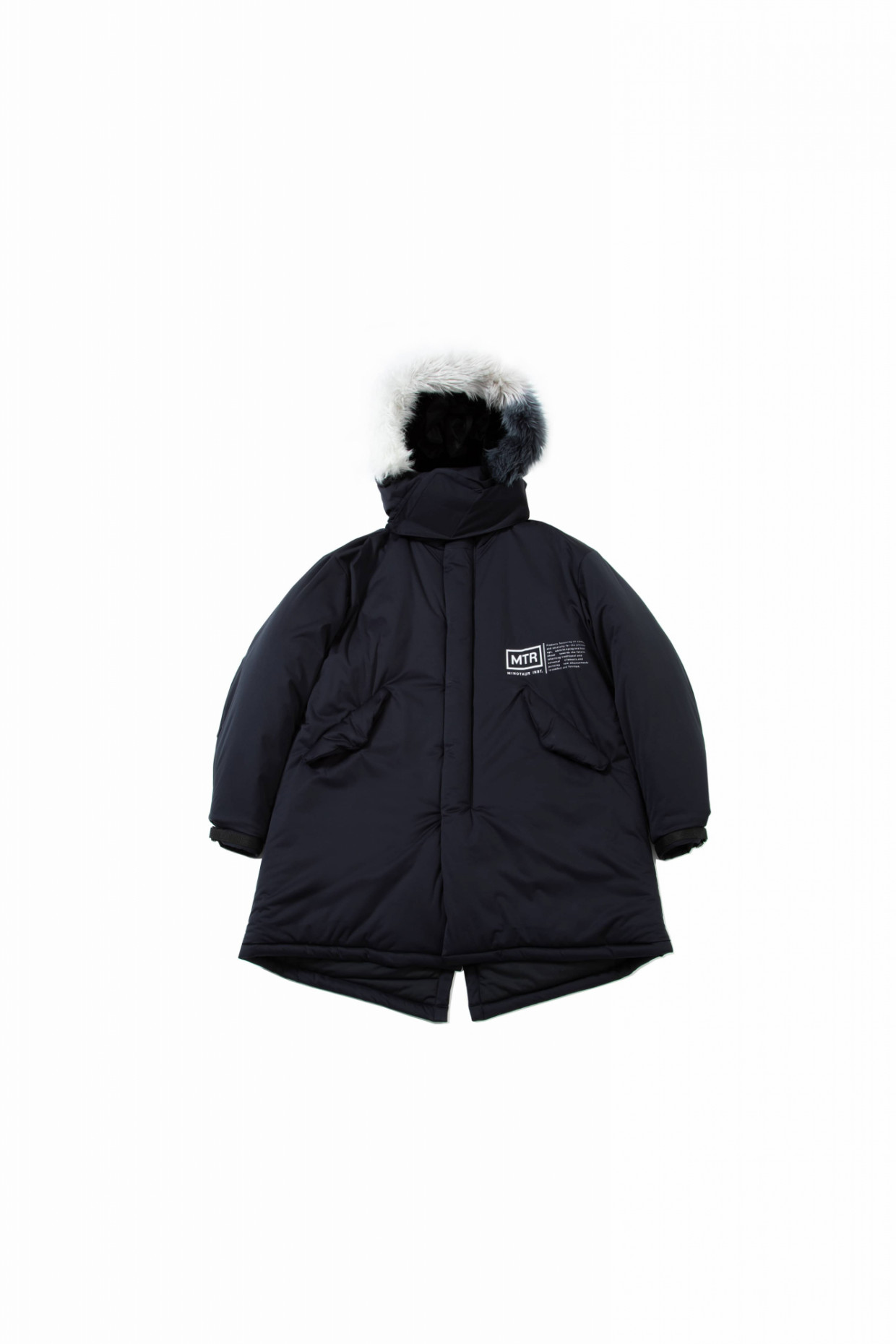 Item. 2 L of SOLAR HEAT M-51 COAT Color. BLACK/NAVY/OLIVE Price. 99,000 yen (+TAX)
It is Reprography and Consultant duct to Tyr on day when it is lightweight, and MINOTAUR is modern to design base in US ARMY, and high-performance M-51 Mods coat is comfortable when we put sunlight fever, far infrared ray emission, batting of prevention of antibacterial static electricity material in the table of 2 lei yeah cloth superior in water-repellent, moisture permeability, the stretch nature. We make dyeing processing on fur by one point of one point manual labor and express gradation kolor. In addition, foods, fur are removable each. We can adjust the sleeve circumference to sleeve using magneT buckle smoothly.
Durability water-repellent, moisture-permeable waterproof polyurethane laminating water-resistant pressure: 15,000mm moisture permeability: 15,000/m2/24hr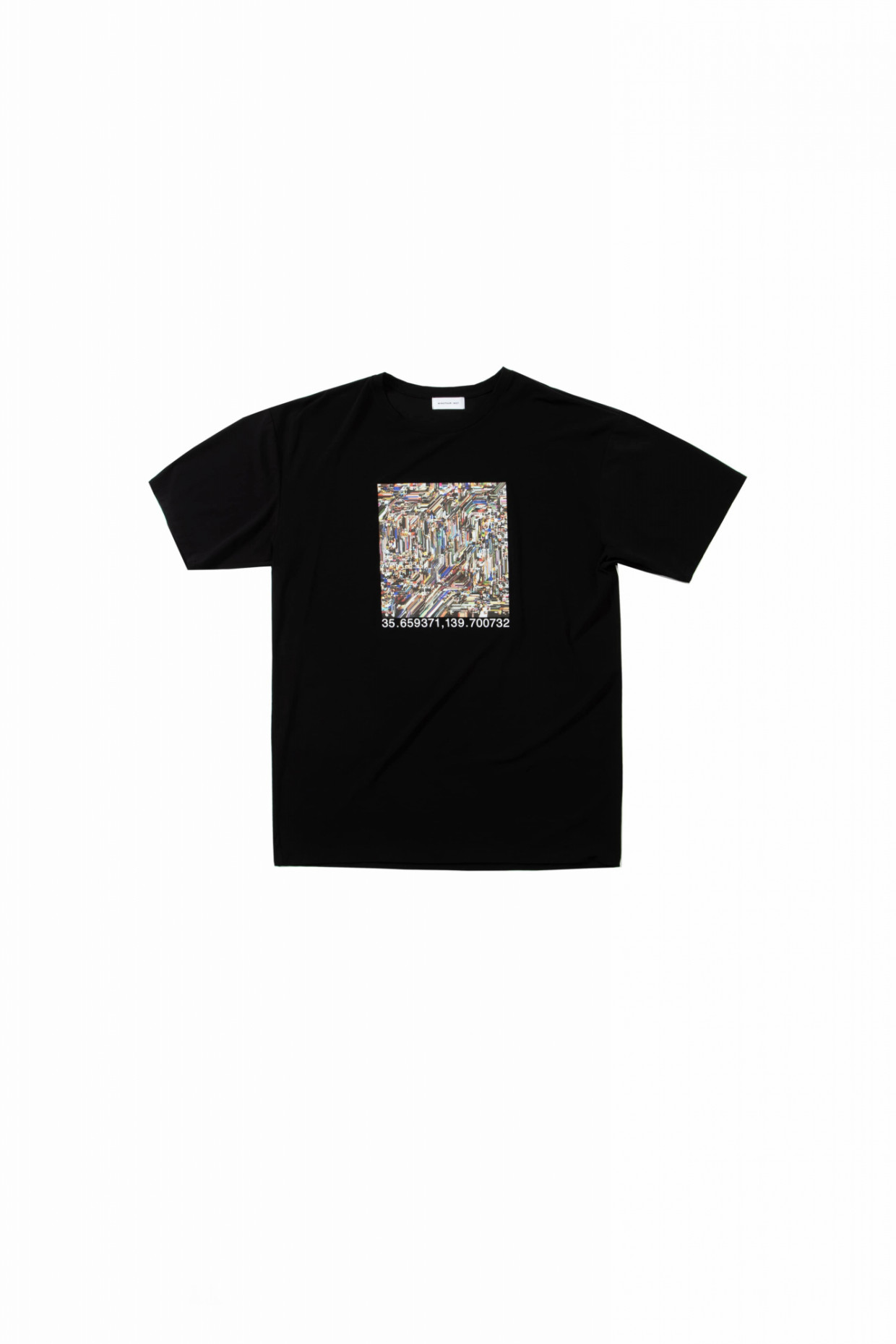 Item. GENERATIVE URBAN T-SHIRTS Color. BLACK/GRAY Price. 14,000 yen (+TAX)
Generative Urban T-Shirt picks up design cord of city as factor and is attempt to gain the favor of fashion design, and to rebuild. We took out design cord which lay hidden in subway, traffic sign, planned city including signature as factor and developed Urban Design Generator which rebuilt them as graphic. We develop design in motif in schematism diagram used for route map of London Underground which is info graphic from the world invented in 1931 by British drafting engineer Harry Beck. In addition, we are doing "alternative Shibuya" built through the cause of way of thinking called post-Urban, viewpoint of people on SNS with another motif. Base of built graphic is comprised of innumerable photographs posted on Instagram with hashtag of #Shibuya. Aggregate of scene of Shibuya posted on Instagram is right "alternative Shibuya" in the Internet made through eyes of people.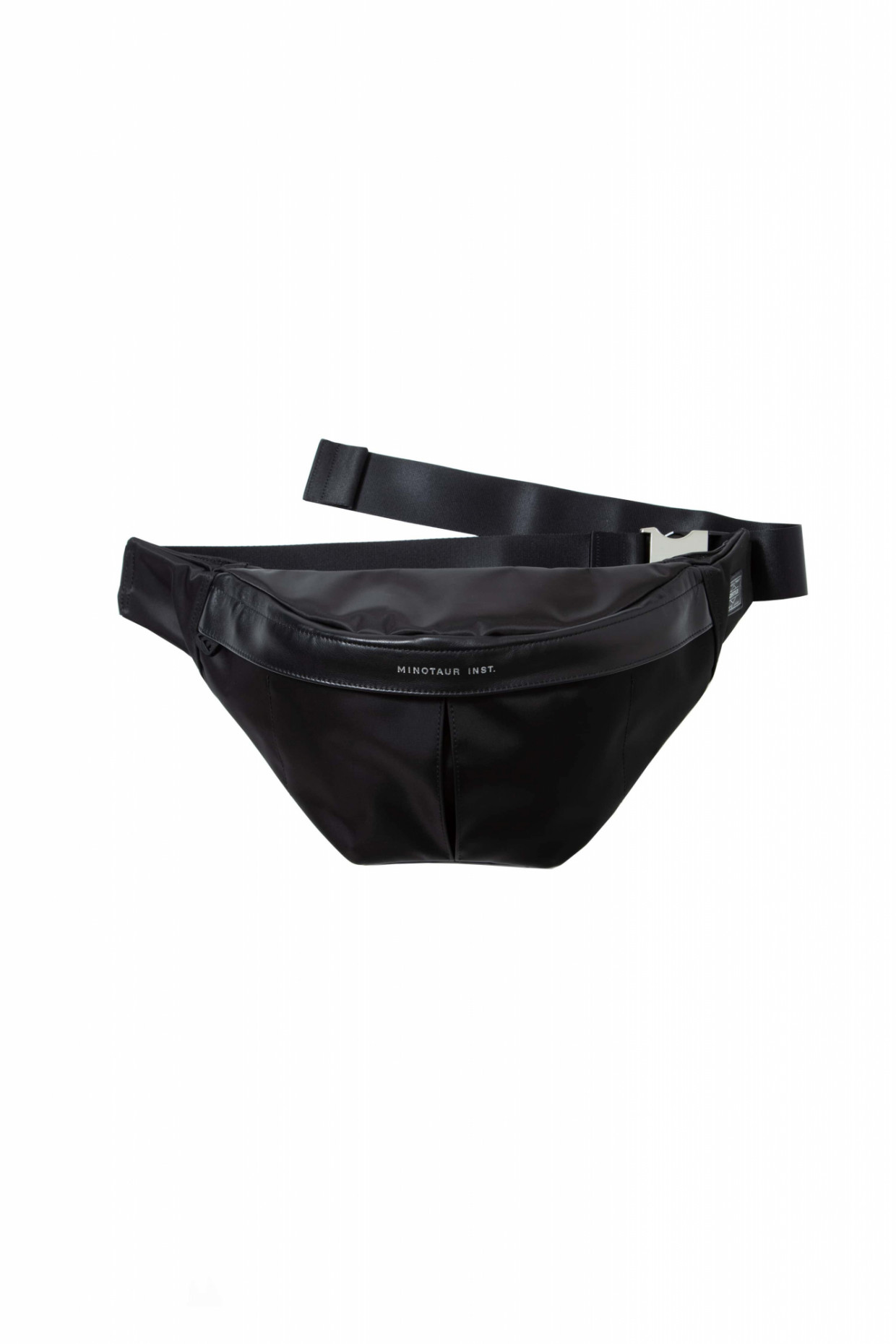 Item. HIGH DENSITY GYM WAIST POUCH L Color. BLACK Price. 39,000 yen (+TAX)
WAIST POUCH using high-density nylon resisting dirt and wound. Specifications that the inside is divided into two, and storing is widened by outside gusset. We attach secret pocket to both sides and lateral inside and consider security aspect.
Coproduction item with Yoshida <PORTER>.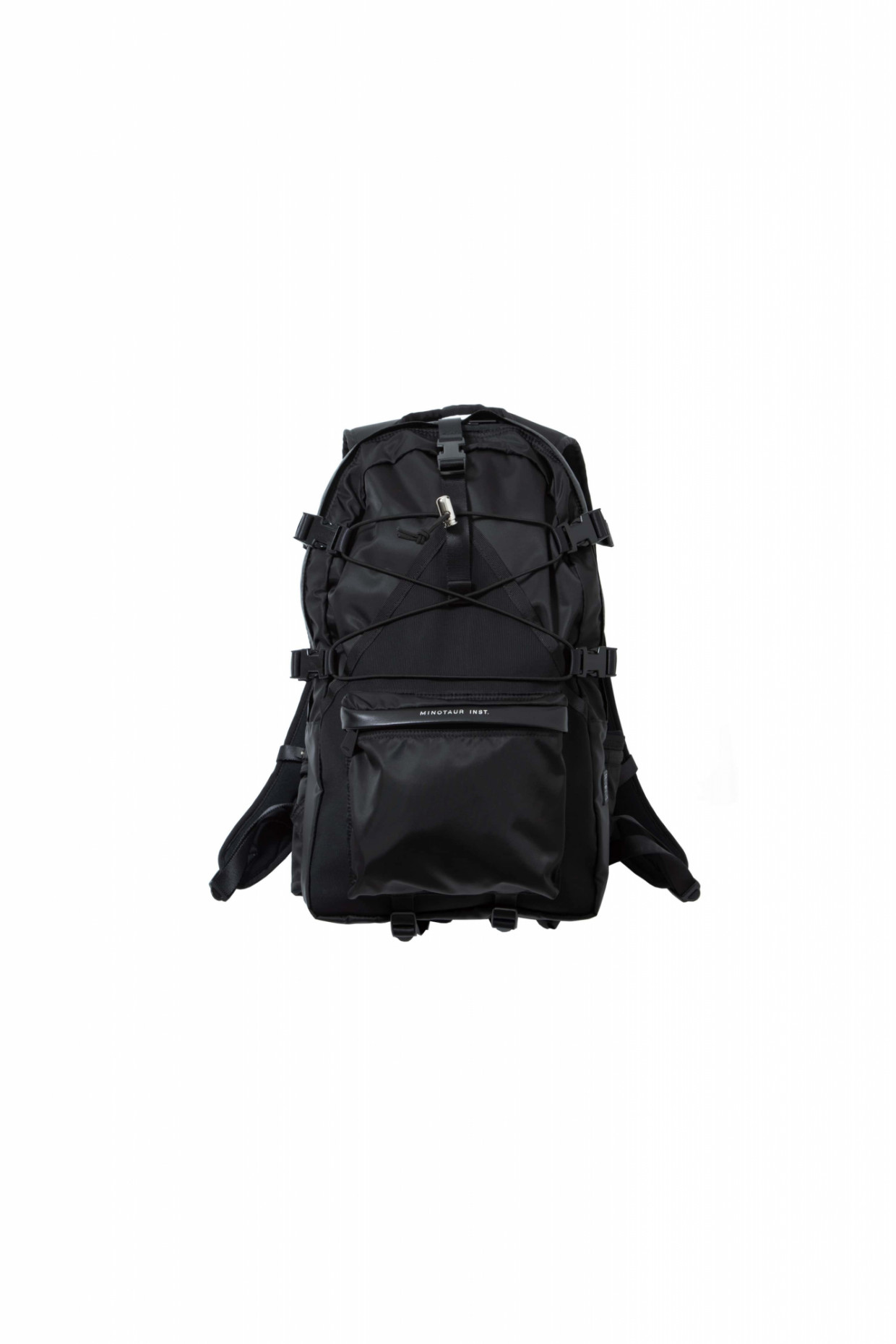 Item. HIGH DENSITY GYM DAY PACK Color. BLACK Price. 69,000 yen (+TAX)
GYM DAY PACK which held shaking in check at the time of running as much as possible. We can store plastic bottle in shoulder strap which gave coherence degree to back. In addition, fast-dry material is used to adhering part to skin. WEST belt part equips both sides with mini-pocket. We control shaking of baggage running by case which can fix adjuster which can fix storing part from vertical and horizontal 7 direction from the outside and internal PC. There is mesh pocket outside of main storing, and storing such as running wear is enabled.
Coproduction item with Yoshida <PORTER>.
Information
Event period

2019.11.22 - 2019.12.9

Venue

3F UP NEXT