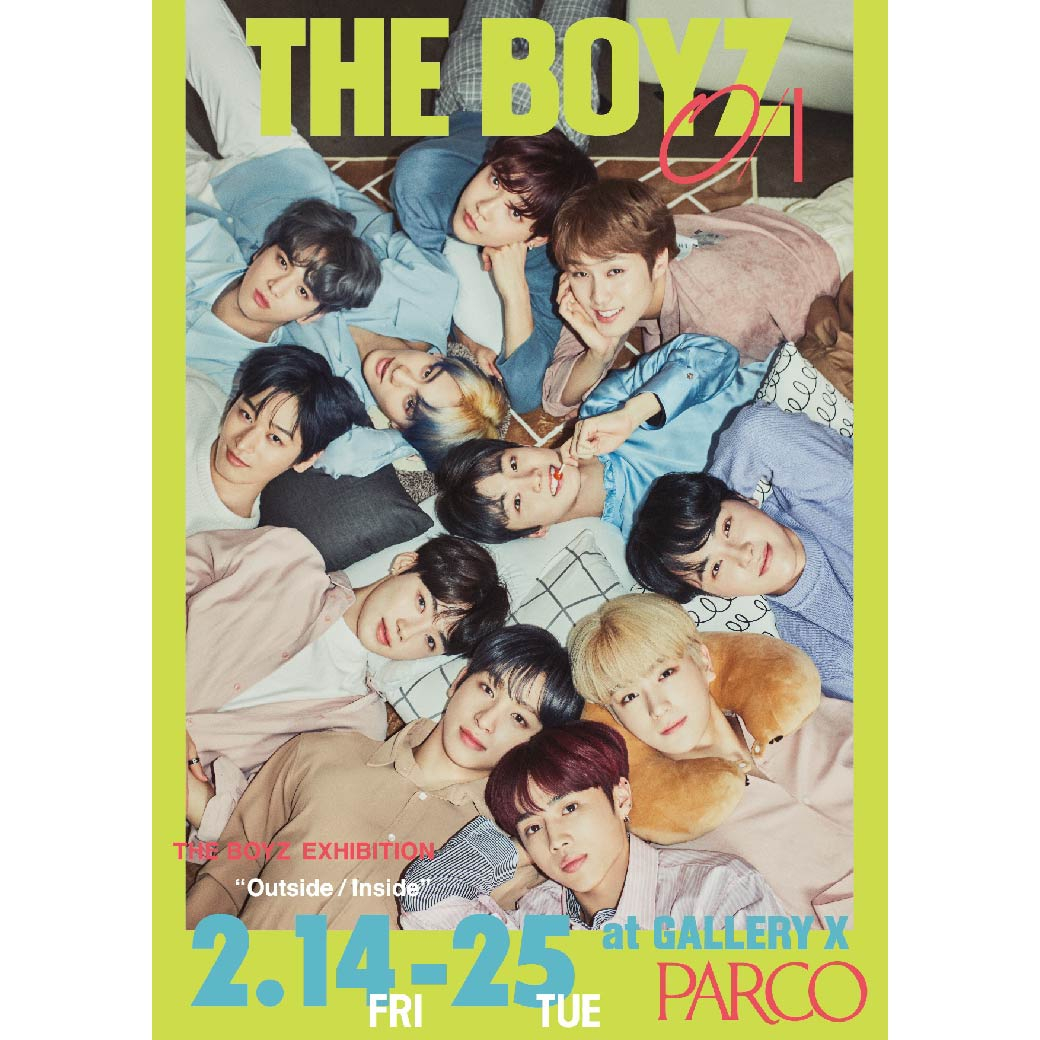 Holding of collection of first photographs release, photo exhibition is decided!
THE BOYZ EXHIBITION "O/I outside inside"
In GALLERY X of B1F, we hold first photo exhibition "THE BOYZ EXHIBITION O/I outside inside" of THE BOYZ (doboizu) of K-POP Aristrist on Tuesday for from Friday, February 14, 2020 to 25th.
Ability group group of 11 man group that THE BOYZ made its debut in Korea in the winter of 2017, and achieved the Korean rookie of the year title 7 crown of the year.
We make our debut in Japan in 2019 and win "Rising Star Award" in appearance to large-scale event including Summer Sonic, VMAJ (VIDEO MUSIC AWARD JAPAN) of MTV in '19 and attract the audience in high performance skill and visual, entertainment characteristics and are rapidly gaining in popularity now.
We display about 200 points of photographs which we take for this plan at this exhibition and took down.
It is as large as life and, as well as them as Aristrist, focuses on forthright natural figure and, according to the title of "O/I outside inside", can see their various expressions from both the outside and the inside.
In other venues, precedent sale of collection of first photographs "THE BOYZ O/I outside inside" which recorded photograph of this exhibition and original goods are sale.
It will become their exhibition which can feel "in" now opening up the new times from now on.
●THE BOYZ EXHIBITION "O/I outside inside" topic
➊ Collection of first formula photographs "O/I outside inside" exhibition venue precedent sale!
Collection of first formula photographs of FAN expectation of Korean group of 11 Boys group "THE BOYZ" having visual of all the members center grade. Innocent expression to relax in room is recorded in season by cool photograph.
Take oar; all 176 pages of lowering. We enclose entry paper of the release memory privilege society!
Photograph: *fujikoshiyokahontai 3,000 yen (tax-excluded) size B5 seal deformity 
The release planned sales agency PARCO publication general on all 176 pages of pages kolor February 20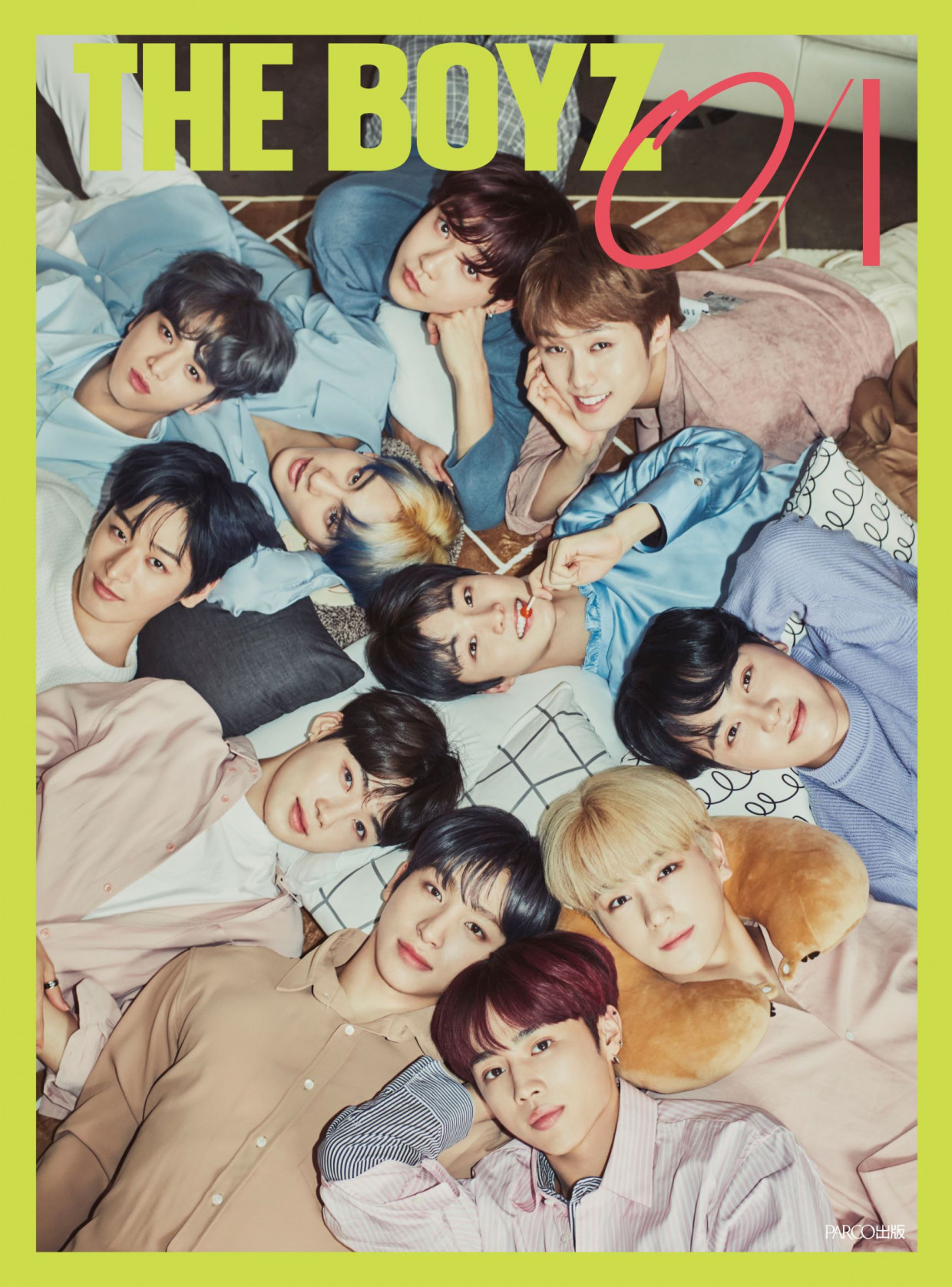 ❷In PARCO ONLINE STORE, THE BOYZ "O/I outside inside" limitation shop comes up! Collection of exhibition goods and photographs is available! There are online-limited products and privilege, too!
■Online-limited shop exhibition period: 2/14 Friday 12:00-3/29 Sunday 23:59 
■PARCO online store https://kaeru.parco.jp/
➌We released interview of THE BOYZ member in official application "POCET PARCO" of PARCO! Shooting secret story of collection of first photo exhibition, photographs and message to FAN are must-see!
■Update occasional than Tuesday, February 11
Further!
It is held in the whole country! PARCO X THE BOYZ Valentine/white day tie-up campaign is decided!
In commemoration of release of collection of photo exhibition, photographs, PARCO and collaboration of THE BOYZ are decided!
We develop store targeted for PARCO of the whole country, Valentine/white day campaign!
Of PARCO X THE BOYZ take, and grated Valentine white day collaboration visual appears in PARCO building, and during campaign period in hall; BOYZ's first THE held by "THE BOYZ special message card" at Makuhari Messe on present, others, 3/22 Sunday by which did shopping;, including concert "invitation to 2020 THE BOYZ CONCERT [RE:AL], various alone! As for this in fun!
■Campaign period from Friday, February 7 to Sunday, March 15 ※In the case of change, it is existence by store
※We guide for more information about store targeted for campaign, enforcement contents later in official sites.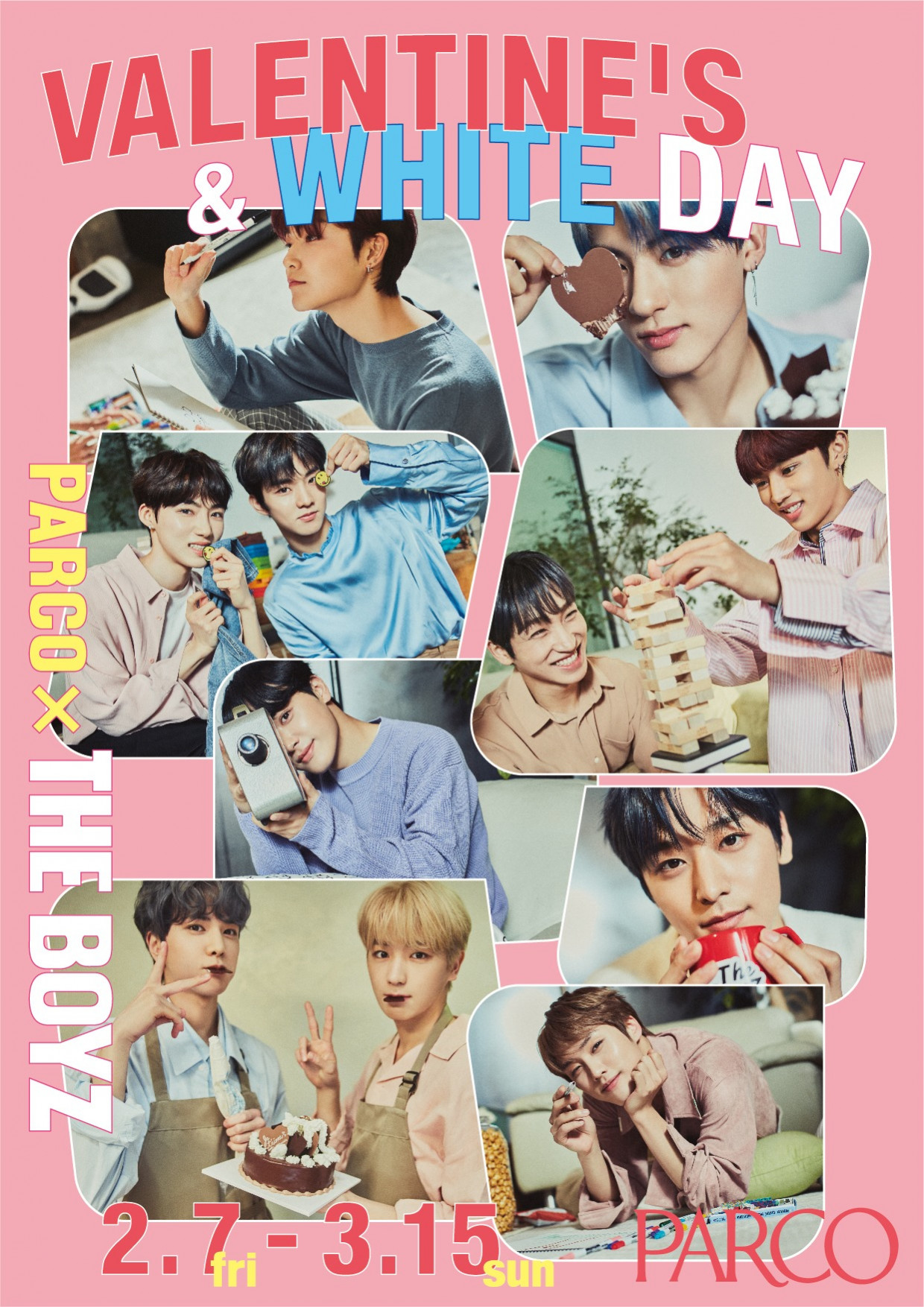 THE BOYZ
In December, 2017, we make our debut in Korea.
As meaning to "become only one boy who enslaved heart of the public" was loaded group name with, and members such as center gathered all while being a great number of people group of 11; in topic.
We won seven prizes in total in Korean main music Award of 2018 and made a clean sweep of the rookie of the year title.
It was taken up by terrestrial program and attracted attention since before having begun activity in earnest in Japan and 40,000 application flooded in at independent event performed in November, 2018 and demonstrated the popularity. Rising Star Award which is appearance and "MTV VMAJ2019" to "SUMMER SONIC2019" is won in 2019. We release Japanese 1st mini album "TATTOO" on November 6. Furthermore, we extend power, and put the first tour (all eight countries) in Asia and European tour (all four countries) away successfully and it is global and loads the results as group playing an active part without remaining in Korea, Japan. Furthermore, THE BOYZ's first independent concert, "2020 THE BOYZ CONCERT [RE:AL]" start in March!
The details are this → https://theboyz.jp/theboyz_0121/
2020 THE BOYZ CONCERT [RE:AL]
■Sunday, March 22, 2020 opening 17:00/start 18:00
 Makuhari Messe Kokusaitenjijo 9.10.11 hall
■Wednesday, March 25, 2020
 Opening 17:30/start 18:30
 Fukuoka sun palace
■Thursday, March 26, 2020
 Opening 17:30/start 18:30
 Grand cube Osaka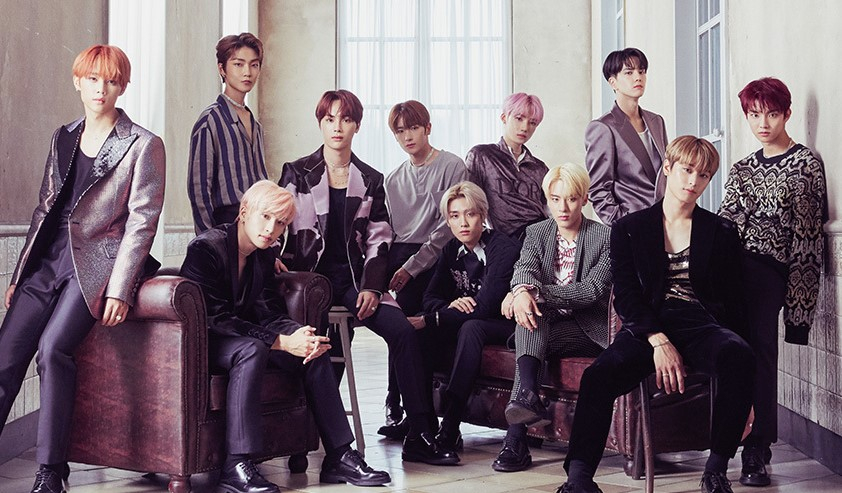 Information
Event period

2020.2.14 - 2020.2.25

Venue

B1F GALLERY X

Admission

600 yen (belonging to postcard)

Sponsorship

PARCO

Cooperation

SONY music labels, the decorations