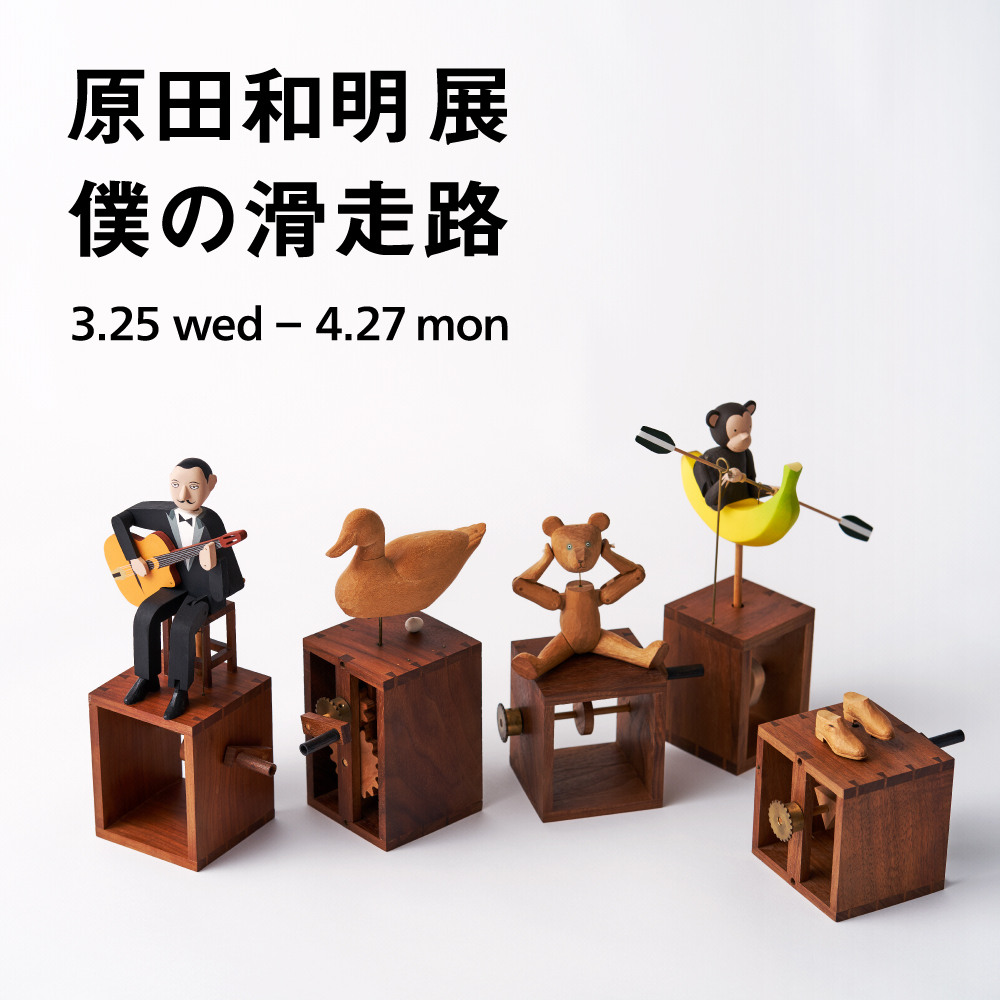 Shop-in-shop "L'or barn shop & gallery" to add to DELFONICS Shibuya. With window in shop, we send Small exhibition that took up various culture that DELFONICS chooses every month in rotation.
During period of from Wednesday, March 25 to Monday, April 27, we hold Small exhibition that featured the theme of "runway" by otomata (Western mechanism doll) writer, Kazuaki Harada.
Kazuaki Harada who is known as otomata writer on behalf of Japan. This Small exhibition displays finished work with idea sketching that we described in L'or barn titled "my runway".
Western mechanism device, otomata which power reaches many gears and parts, and begin to move when we turn steering wheel. From pretty doll with full of amiability to surreal thing with unlikelihood, thing full of feelings of weakness, you can see humorous, mysterious otomata. Let alone movement to be born by precise device, place that is attractive just to display for molding beautifully is also attractive one.
In addition, in special contents of "Rollbahn EXPO", we send column which linked display in L'or barn shop & gallery. It archives with display contents as small article. Please enjoy in addition.
"Rollbahn +" https://rollbahn.jp/gallery/008/
Runway of Kazuaki Harada exhibition me
Venue: L'or barn shop & gallery (DELFONICS Shibuya)
Inquiry: DELFONICS Shibuya (03-6809-0721)
The date: From Wednesday, March 25, 2020 to Monday, April 27
※The last day until 17:00
Information
Event period

2020.3.25 - 2020.4.27

Venue

4F DELFONICS