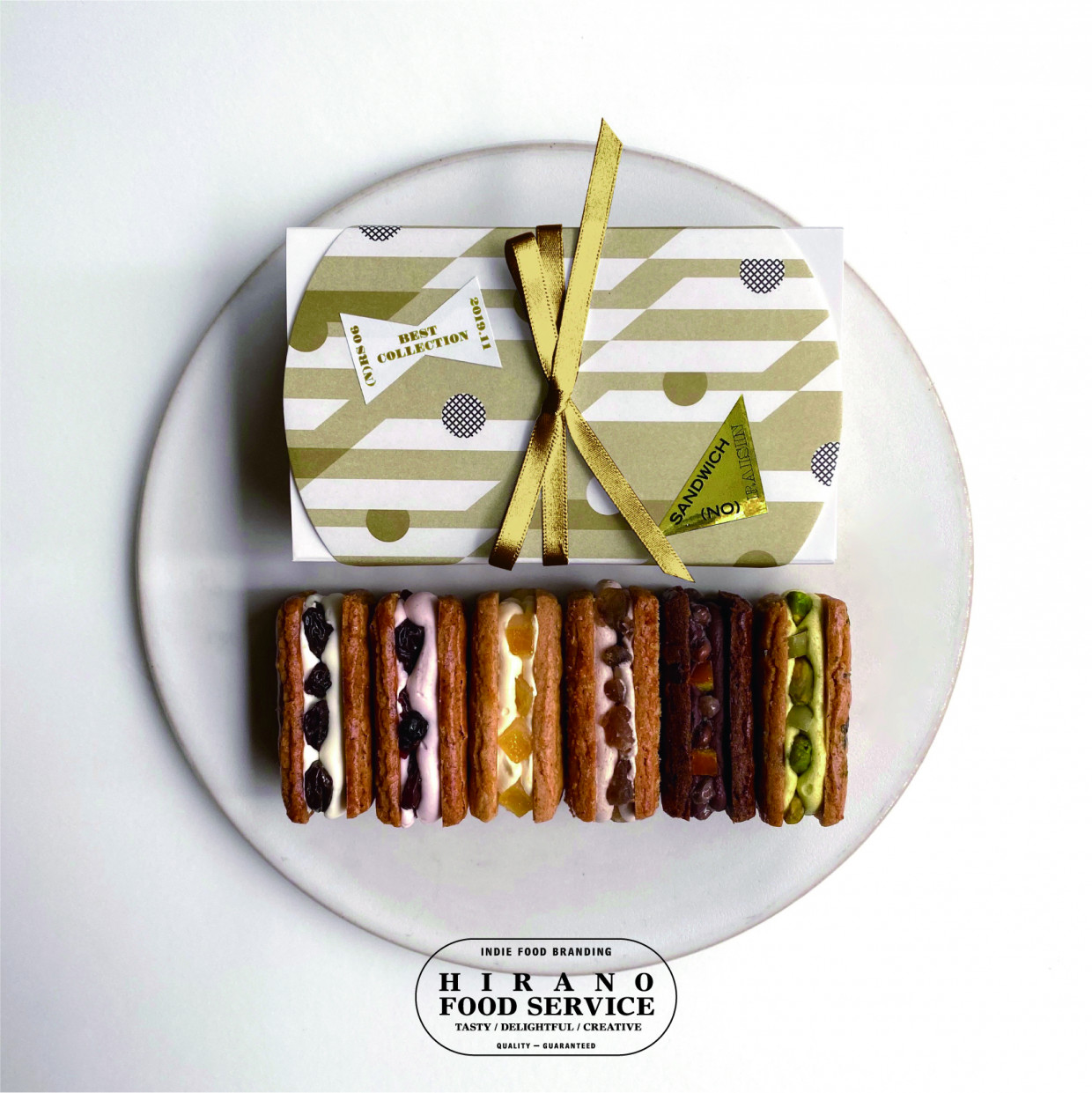 COMINGSOON (COMINGSOON) sending plan that is a great variety of as place announcing creation freely, place where company and the media send "meal" that is interesting for sense newly experience to again to keyword by "meal" creator playing an active part in fashion, art, various fields including music let alone the restaurant business from space attached to gallery space and mini-kitchen is opening on the first floor of new life, Shibuya PARCO.
The opening first holds new project that plains lawn Kiko of foods essayist standing out in the foods culture scene presides over, announcement plan of foods indies label (?) "HIRANO FOOD SERVICE".
Chimaki and two Chinese foods brands of snack stand "chimaki Mountains" which we planned with chef owner south Toshiro of Chinese restaurant "Mimosa" having chicken specialty cream puff shop "BIRD WATCHING" that we invite chef patissier Keisuke Oyama of former "Sincere" commencing with special box sale of fantastic popular sweets "(NO) RAISIN SANDWICH" which is sold out in several minutes whenever released online and Michelin Venus are the first appearances.
Special stand (popup shop) selling original goods to be able to buy only here at limited foods to be able to taste only here with three foods brands which we made while plains lawn Kiko makes collaboration with creator of different field and true store is for a limited time, and it opens every few days. ZOZOTOWN cooperates by goods production entirely. We establish WEB SHOP in ZOZOTOWN and sell some products.
Produce Flea magazine of ROCKET by relationship from scrapbook of meal of her who had show for school days, in ROCKET and "meal" by plains lawn Kiko with relation "is pretty, and idea full de, idea of is delicious", please enjoy present of discerning view of the world clogged up and foods culture in COMINGSOON.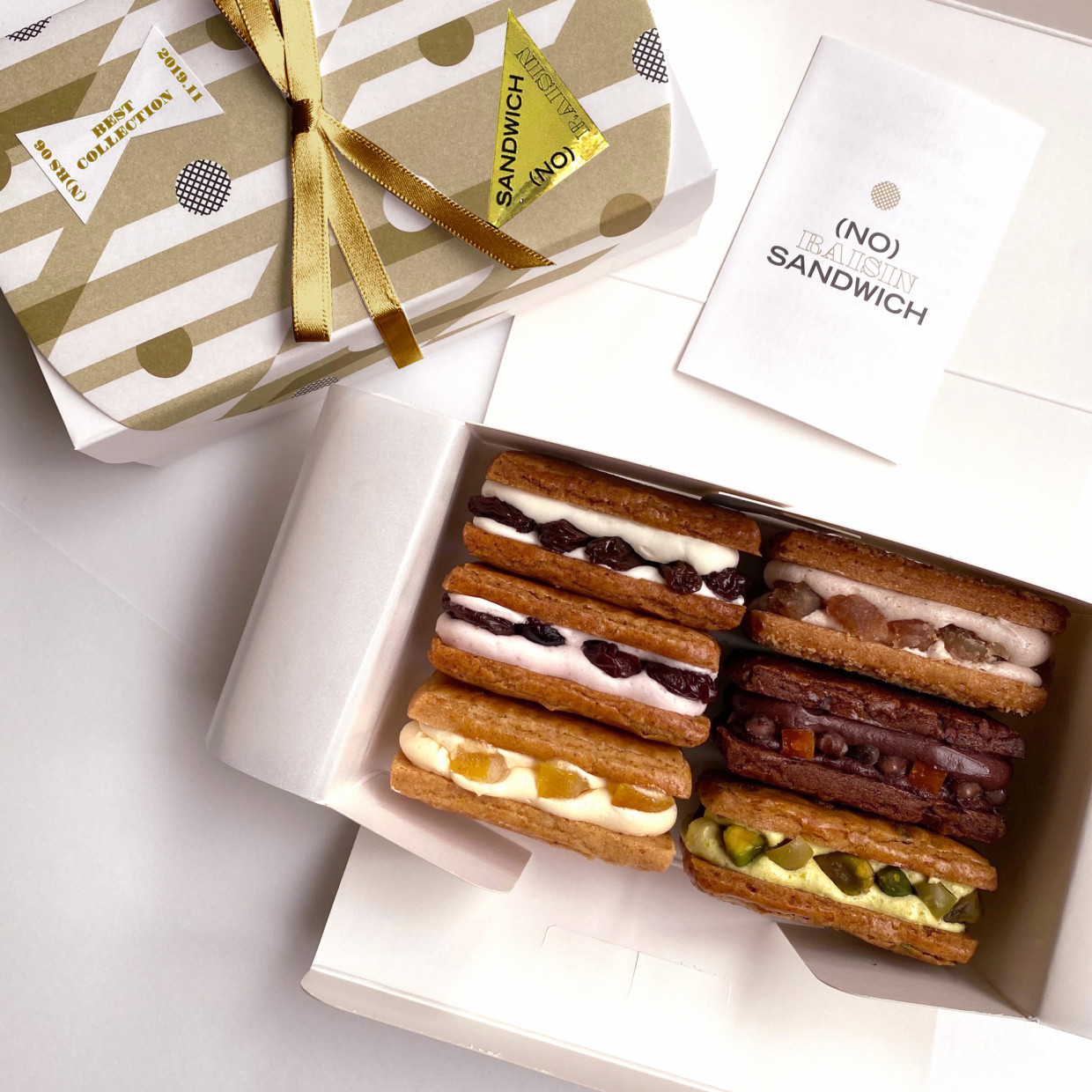 (NO) RAISIN SANDWICH raisin and other sand cake confectionery: Yuichi Goto design: Mina Tabei plan: Plains lawn Kiko
(NO) RAISIN SANDWICH
From November 22 to November 23
"Raisin and other sand cake" which come up with the idea from wish of plains lawn Kiko to "want to eat raisin sand as for the raisin though we do not like", and were created are Western confectionery brands of concept. Confectionery "Equal," owner patissier Yuichi Goto and art director Mina Tabei of restaurant "PATH" are started in meeting 2018. In the box where two kinds were packaged in of a changing no raisin sand (butter sand which Sandoz made fruit except raisin sand) of flavor, online every constant seller raisin sand and season is super popular item which is sold out in several minutes whenever released. In commemoration of the first popup branch, it releases special box "(NO) RAISIN SANDWICH vest Collection" of dream that packaged all raisin sand one kind + norezunsando five kinds taste which we announced so far for a limited number this time. Raisinphobia will perform tea break of person who is not so peacefully together, too.
Instagram: @noraisinsandwich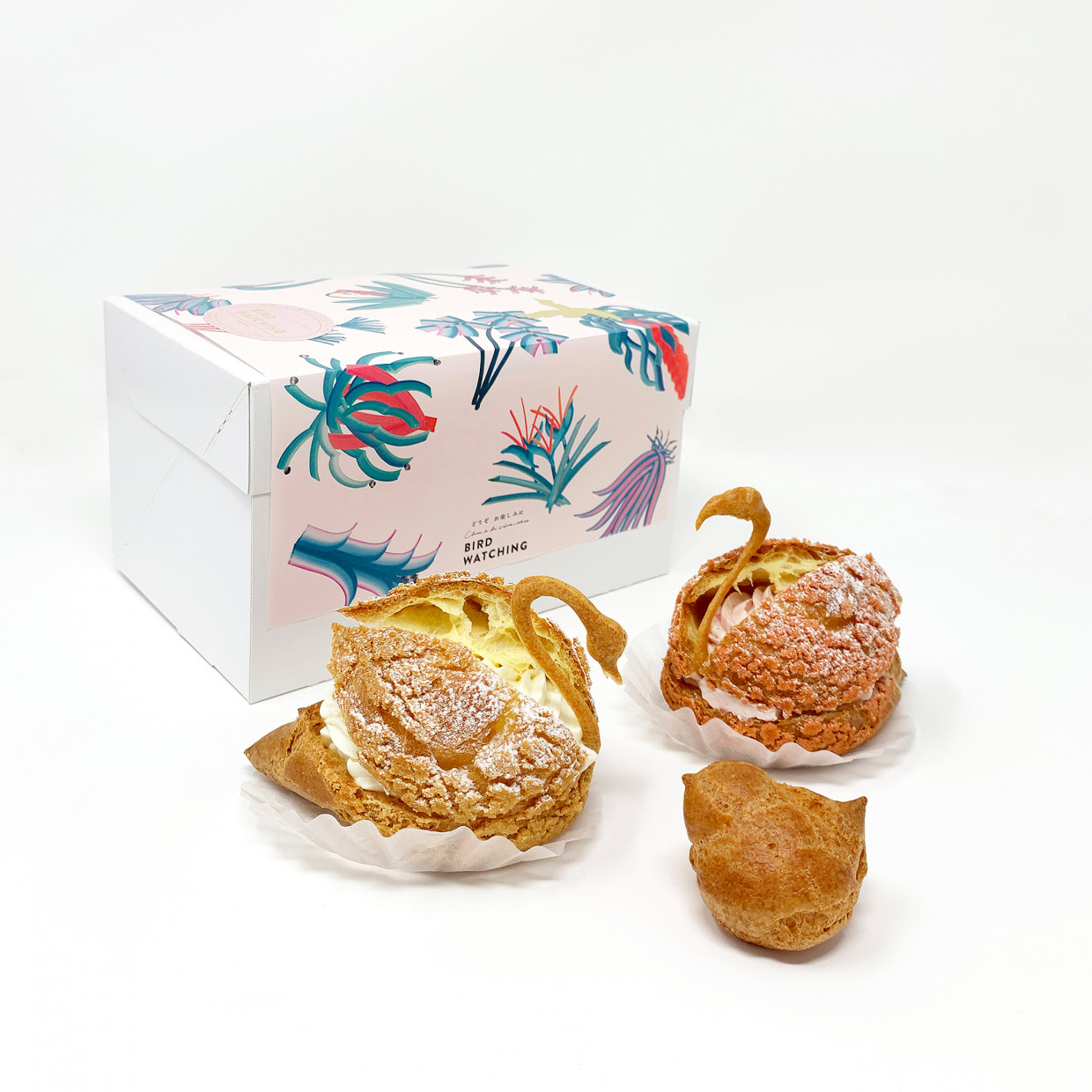 Cream puff shop confectionery specialized in BIRD WATCHING chicken: Keisuke Oyama design: Wakita tomorrow or plan: Plains lawn Kiko
BIRD WATCHING
From November 24 to November 26
Chicken specialty cream puff shop which came out of idea to "have possibilities to become flamingo if we painted swan Shoo in pink." Announcement first with chef patissier Keisuke Oyama of cause "Sincere", art director Wakita tomorrow in the autumn of 2019 in help, COMINGSOON from brand. We do, and, in addition to basic "lemon cheese cream swan", custard with full of eggs sends three of them (three kinds) of petit Shoo "chick" clogged up to one package "raspberry flamingo" of cute taste that adjusted chocolate to raspberry. Special Shoo thyme which is extreme in prettiness as for both taste and the visual in fun.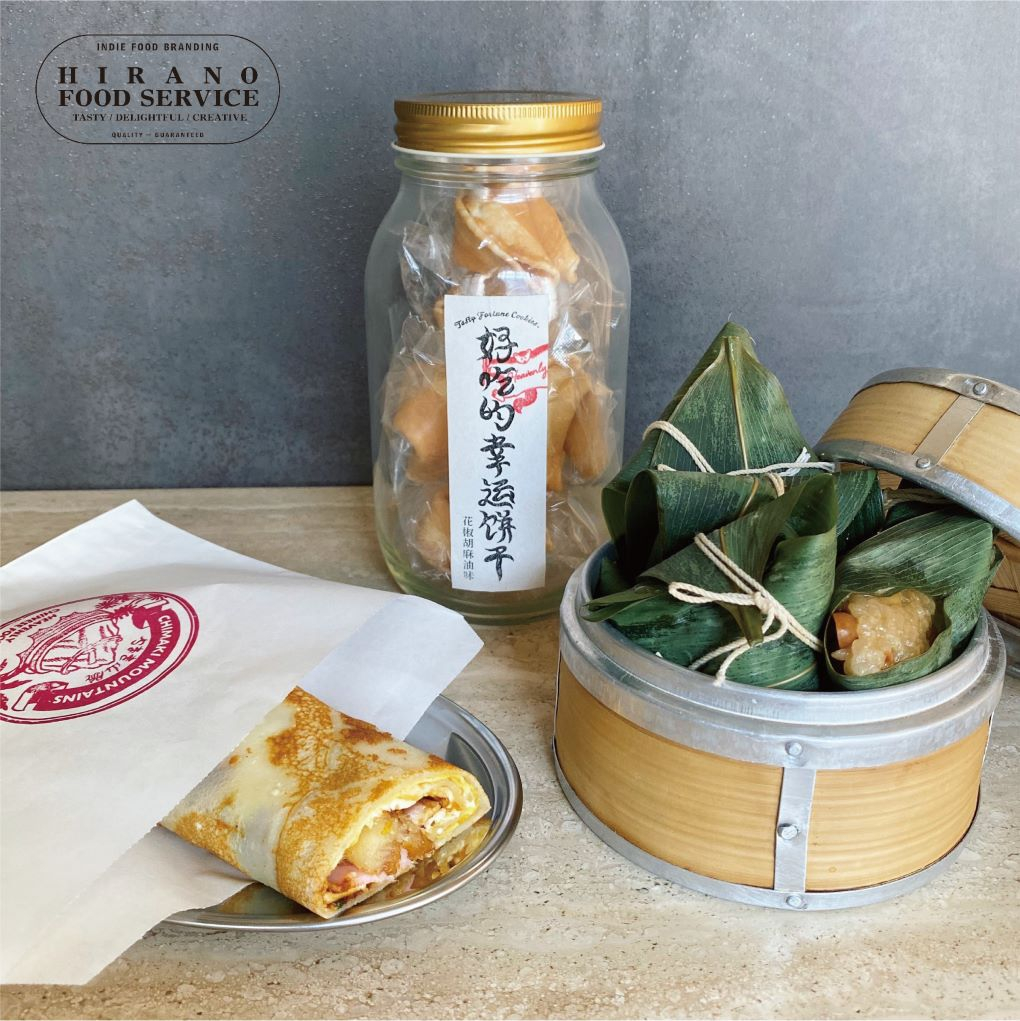 Chimaki and Chinese snack stand chimaki mountain range dishes: The south Toshiro design: Tatsuya Koiso plan: Plains lawn Kiko
Chimaki mountain range
From November 27 to November 28
It starts with chef owner south Toshiro of Chinese food restaurant "Mimosa" acquiring Michelin Venus from thought to want to make stand which can eat China zong and Chinese food snack more casually of plains lawn Kiko who is partial to China zong in concept, Aristrist Tatsuya Koiso in the autumn of 2019 and shows "meal history of Chinese 4,000 years eaten with one hand" in COMINGSOON for the first time. Chinese food Crape "spring rice cake" (chumpin) having atmosphere of stand culture of Shanghai in addition to exquisite "China zong" eaten for onigiri sense is appearance. It releases "delicious fortune cookie" which inlaid original fortune cookie which was particular about taste with kusu and words of laughable meal (most suitable for souvenir). Chinese area Street food stimulating appetite colors autumn of Shibuya.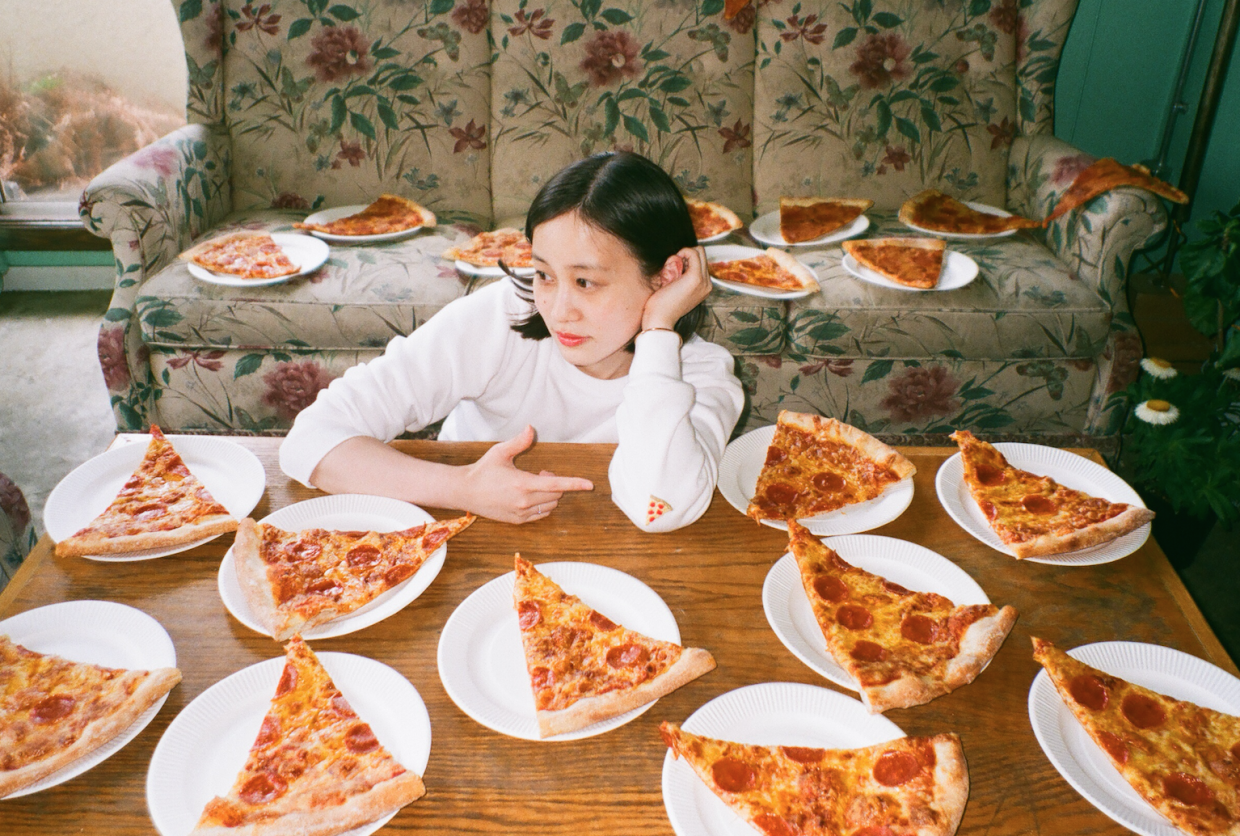 Plains lawn Kiko (hiranosakiko)
Foods essayist. It was born in Fukuoka for 1,991 years. "Rice maniac who continues keeping meal diary from primary schoolchild of Heisei." Blog which spelled discovery and impression concerning everyday meal from school days becomes topic and starts writing activity. We have serialization a lot in magazine "Hanako" "POPEYE", and activity mainly on meal including plan administration of event diverges into many branches. Book since "was born arudente" (Heibonsha Publishers Ltd.).
instagram: @sakikohirano
Twitter: @sakichoon
HP: SAKIKO HIRANO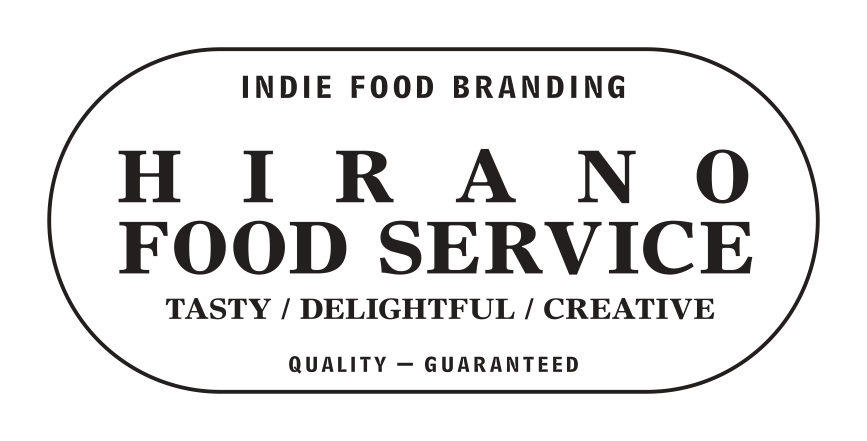 Foods indies label "HIRANO FOOD SERVICE"
Indies foods label of the plains lawn Kiko sponsorship to make product of the one and only while performing collaboration of "idea full de is delicious cutely" with creator of different field in concept. Product development performs original attemptability to weapon positively, too. Aim is major debut of label brand. "Please feel free to contact brand of evil label regardless of person having interest, person wanting evil brand and collaboration again, company individual" (business).
Title: Foods indies label of plains lawn Kiko
"HIRANO FOOD SERVICE" special stand
Exhibition period: From Friday, November 22, 2019 to Thursday, November 28 <no charge for admission during exhibition period without holiday>
Time: 10:00 - 21:00 <Thursday, November 28 - 18:00>
Telephone: 03-5412-1811 (to 11/18)/03-6809-0964 (after 11/19)
Information
Event period

2019.11.22 - 2019.11.28

Venue

1F COMINGSOON
It is> about sales system of Saturday for Friday, 23 days for <22 days
1) There is possibility to have you line up before entering a building at Koen-dori St. entrance of Shibuya PARCO, but there is not line for exclusive use of COMMINGSOON.
2) Please equal first-come-first-served basis after PARCO entering a building in 1F "COMMINGSOON".
3) Among customers who had you line up, we distribute product purchase rearranging ticket to first-come-first-served bases toward the "cake of HIRANO FOOD SERVICE" purchase hope. In addition, daily sale number is limited, and the purchase becomes to one point per person. In addition, even if have line up; of the purchase please note that cannot promise.

※We do news in stories in Shibuya PARCO official instagram on the number of distribution end of time of "cake of HIRANO FOOD SERVICE" product purchase rearranging ticket

※The product price mentioned above becomes all tax-excluded notation

[Shibuya PARCO official instagram]
https://www.instagram.com/parco_shibuya_official/?hl=ja

[inquiry]
COMMINGSOON: 03-6809-0964