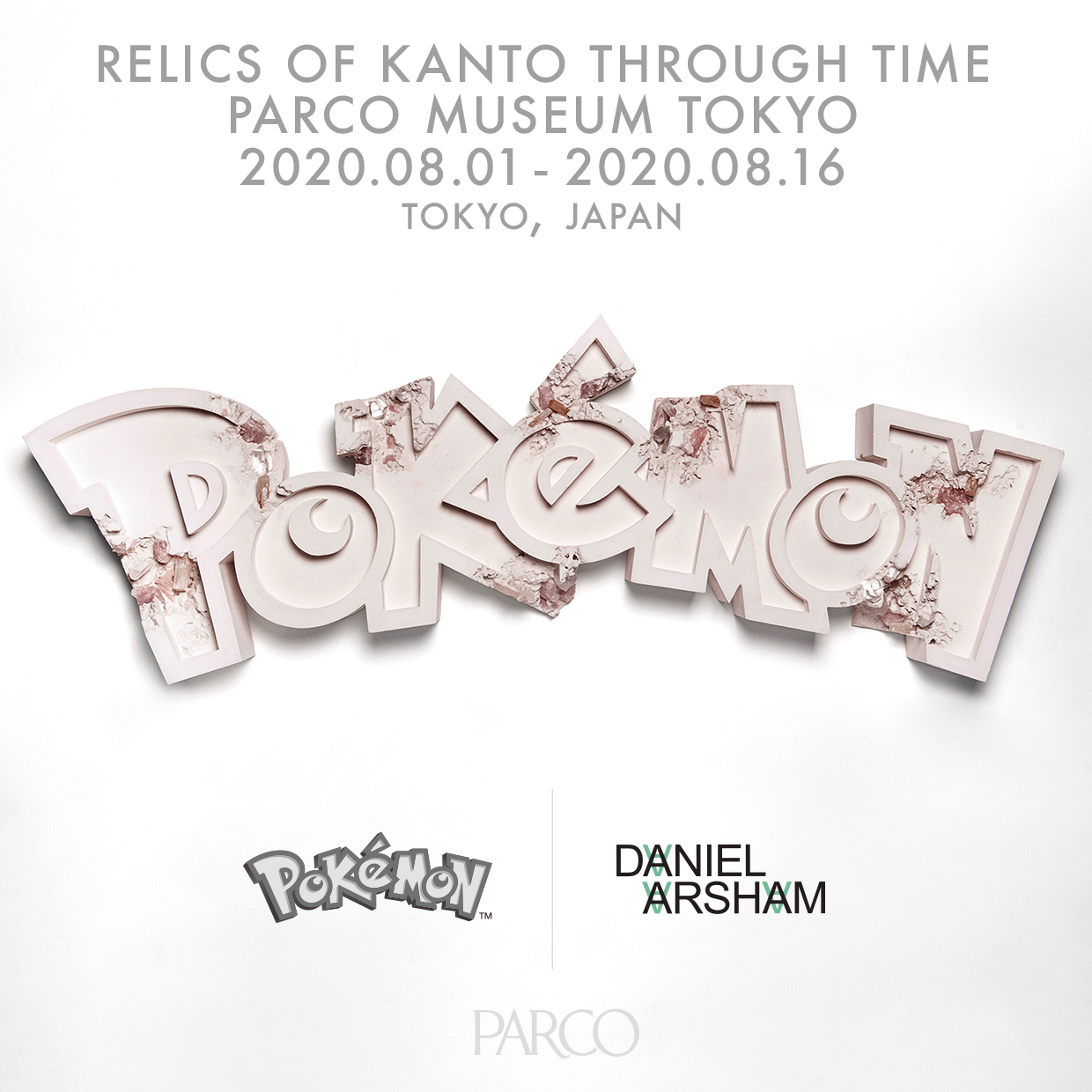 We hold American Aristrist that holding became postponement for new coronavirus infectious disease extended prevention, Daniel ashamu (Daniel Arsham) and exhibition "rerikkusuobukantosurutaimu Relics of Kanto Through Time" with Pokemon in Shibuya PARCO4 F, PARCO MUSEUM TOKYO from August 1 to August 16.
This project starts as collaboration project with authentic modern Aristrist becoming first time Pokemon history in April, 2020. Collaboration T with UT was released in April, and exhibition was held in naan Takarazuka Operetta Troupe gallery of Shibuya in June.
At this exhibition becoming the project third, we add to unscreened sculpture of Pokemon which was reborn newly by ashamu, and the world will exhibit installation that work concept that ashamu raises can sense view of the world of "archeology) as Fictional Archeology fiction" bodily to the public first. In addition, we put together for period, and "Pikachu" made of bronze of about 2m size is installed in Shibuya PARCO 1F store as public art. Furthermore, original goods made in particular in 2 G in Shibuya PARCO for this time are released, and both Pokemon FAN and ashamufan will provide new experience that they can enjoy.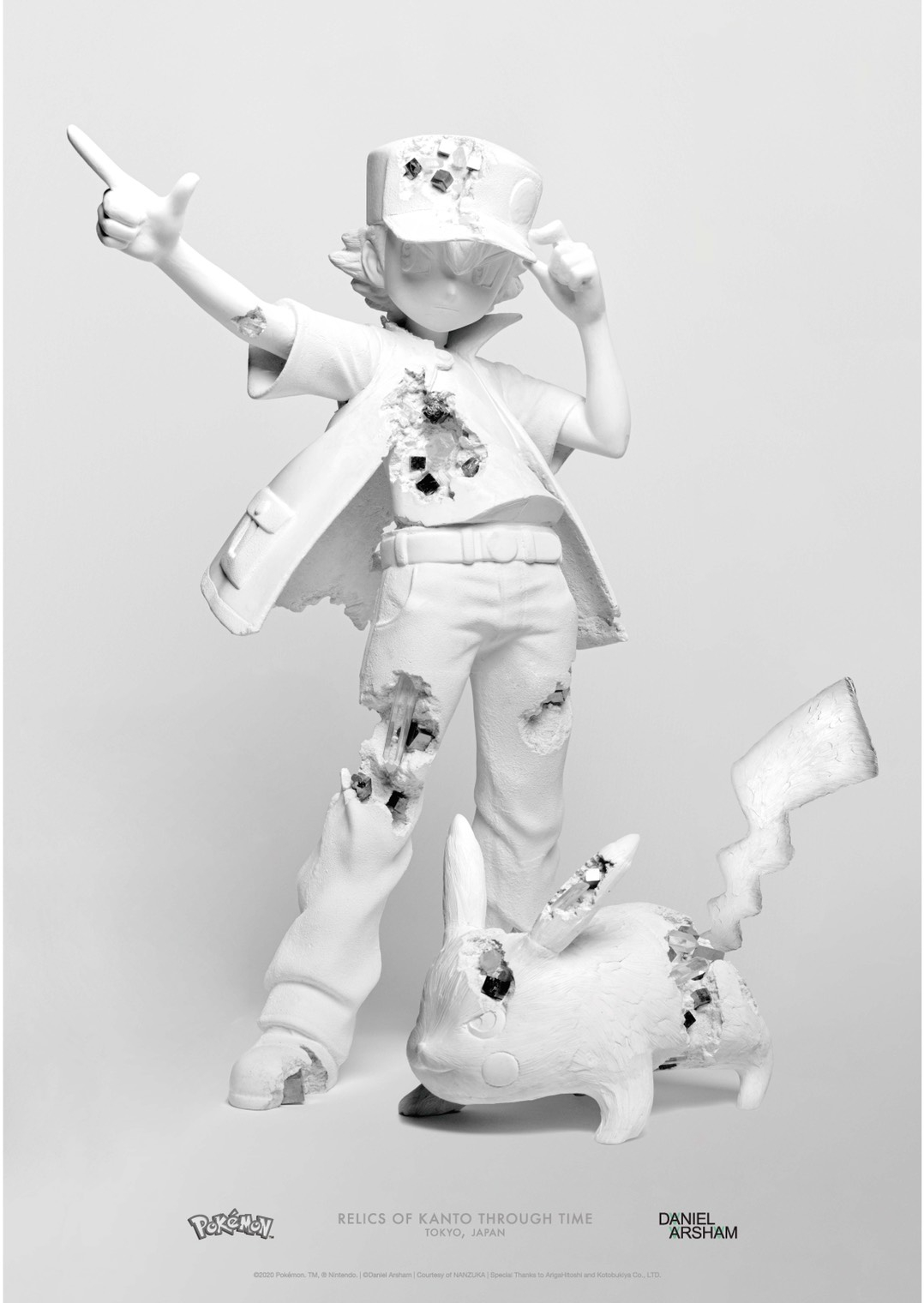 ■Display contents
Relics of Kanto Through Time at PARCO MUSEUM TOKYO
Commencing with symbolic logo, Pikachu which ashamu got close to in the days of child, Pokemon of the Can Tho district such as hitokage Gen garfish, item such as Pokemon illustrated book are reborn as new work by his hand.
<about this work>
Daniel Arsham is artist producing "archeology as fiction" in concept, and, as for the work, work watching the current world from the future causes imagination of person watching. Arsham produced sculpture about "Pokemon" which oneself sent thought to this time. We interpret one one item symbolizing as "creature" which should love Pokemon or the "play" by archeology for him and express.
Pure, beautiful works which show brightness that crystallized when we look hard even if it presents aspect that seemingly seemed to weather when we excavate Pokemon for 3,020 years in the Christian era 1,000 years later will overflow in charm to let the future when Pokemon is positive imagine through eyes of Arsham playing in the future of imagination from now on.
■Advance ticket privilege
"Crystalized Pokémon" sticker
We present "Crystalized Pokémon" sticker article not for sale to object toward the entrance in advance ticket.
The details such as methods for purchase of ticket are released in exhibition HP.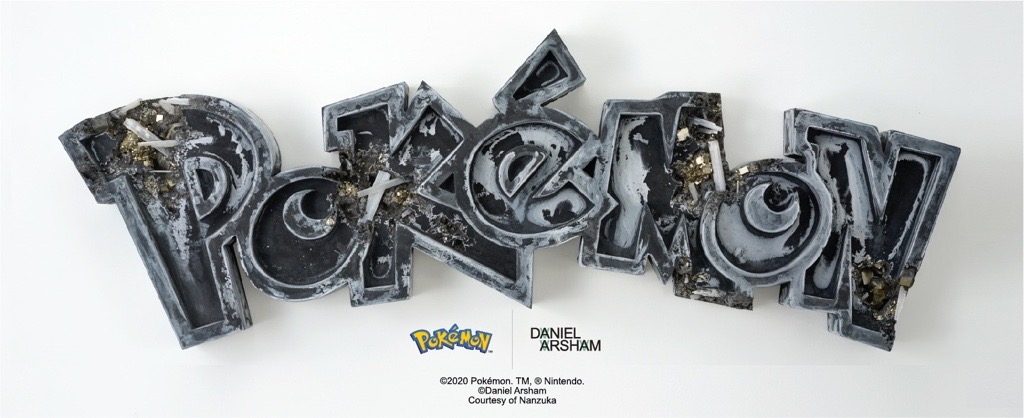 ■Exhibition memory product
Targeting at people who had you enter exhibition venue, we perform lottery sale of limited number of "Crystalized Pikachu".
Furthermore, original goods such as "poster" or "sticker" which we plunged into design sell this sculpture. It is lineup in high-end limited item including tote bag in again the second-floor 2G.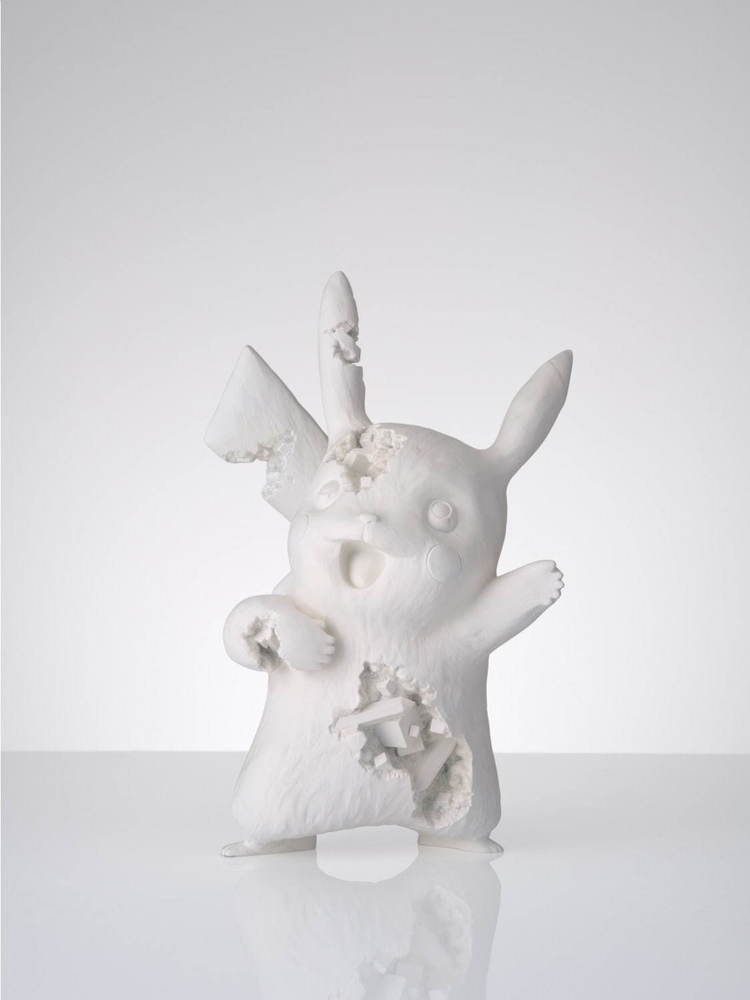 [lottery sale product]
Daniel Arsham X Pokémon
Crystalized Pikachu
300,000 yen + tax
※This product becomes lottery sale in PARCO MUSEUM TOKYO venue
※Entrance (pay) to venue is necessary for participation of lottery
※The details such as lottery methods will be released later in formal HP (art.parco.jp)
[PARCO MUSEUM TOKYO-limited]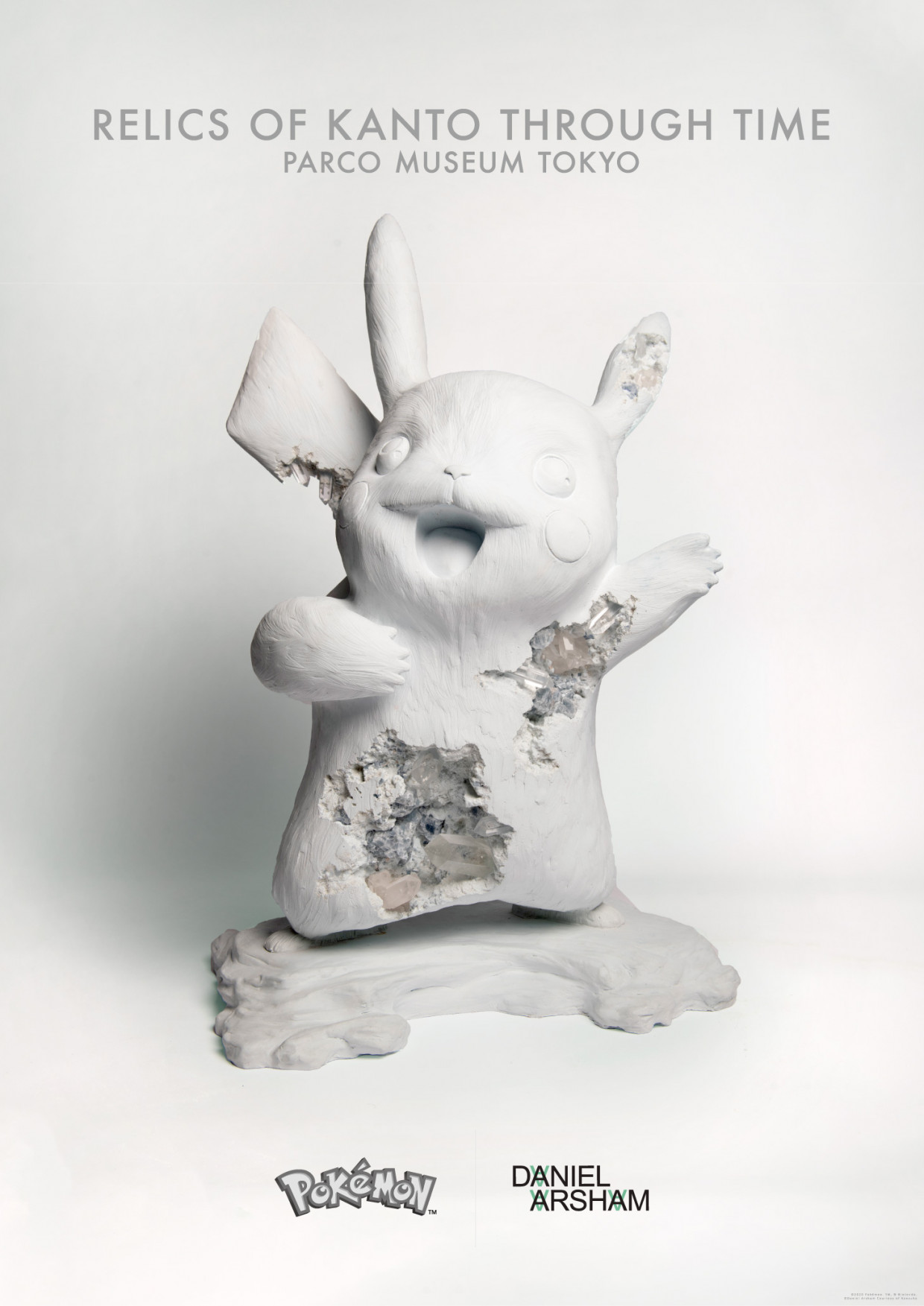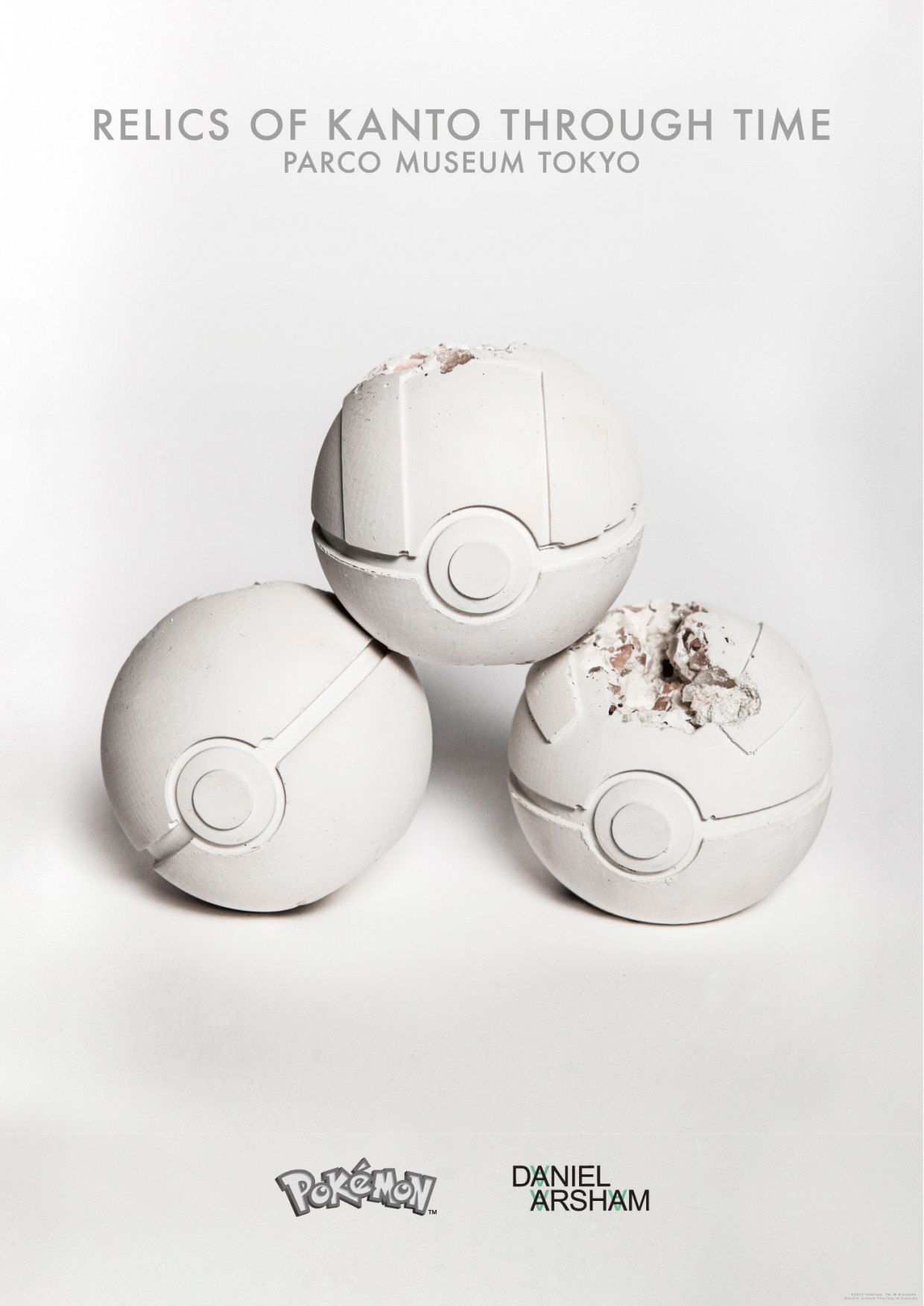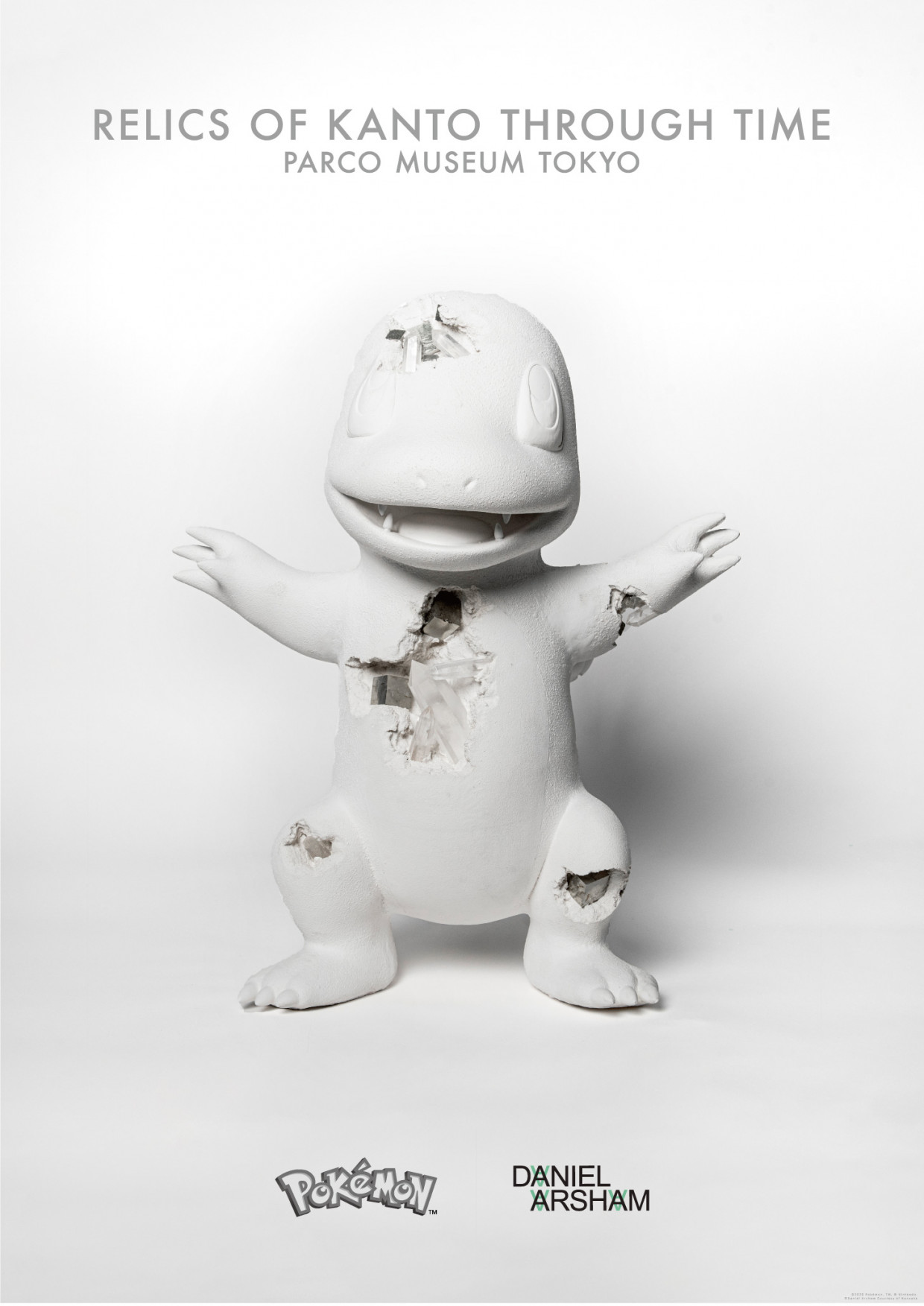 Daniel Arsham X Pokémon poster
(all three kinds) For each 1,500+ yen tax
※It is a part of the limited product.
※PARCO MUSEUM TOKYO-limited goods will perform WEB sale later in "PARCO ONLINE STORE".
[2G-limited]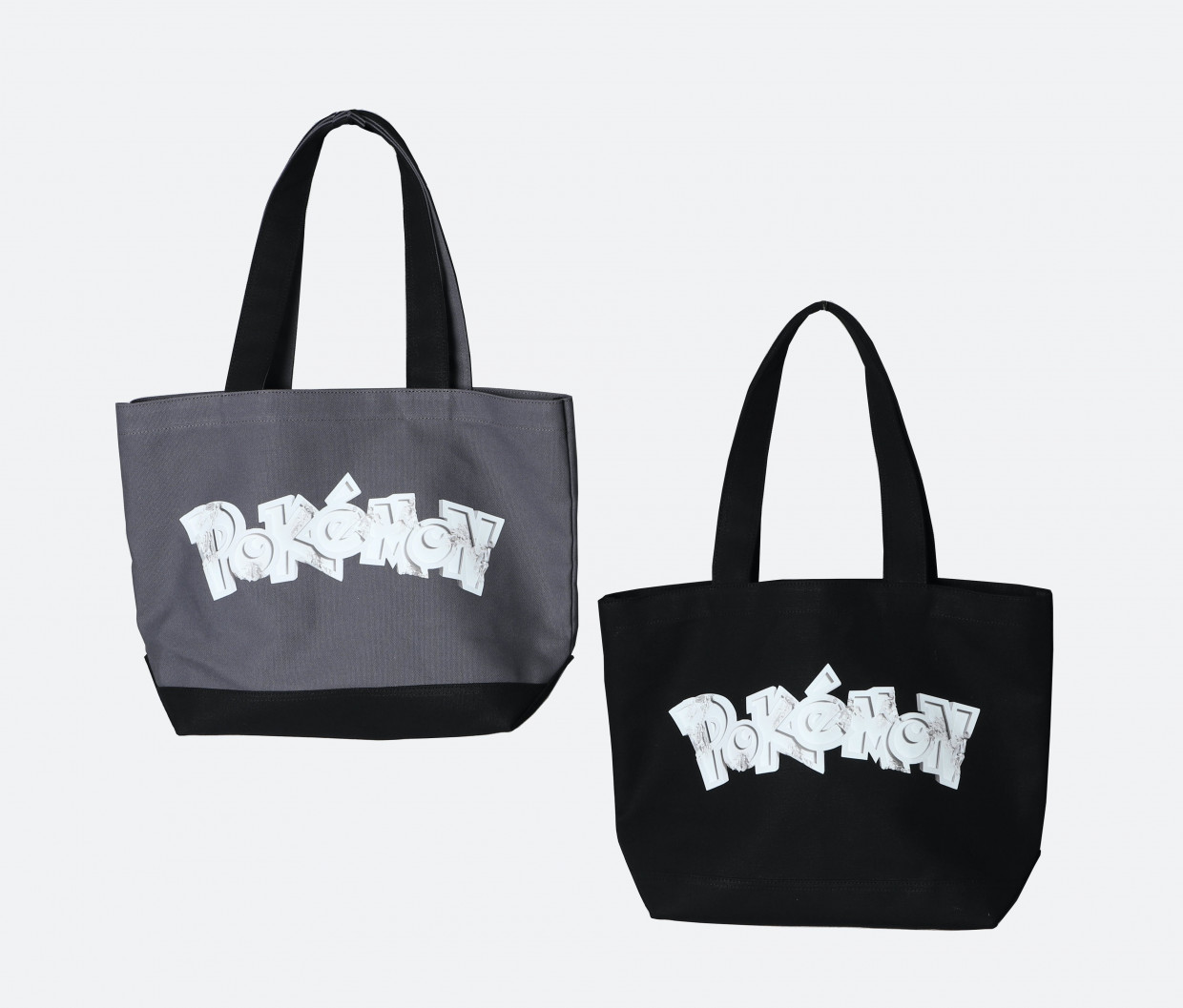 Daniel Arsham X Pokémon logo tote bag
(all two kinds) For each 9,800+ yen tax
※It is a part of the limited product.
※All photographs of publication are images.
※Design or specifications may be changed.
■Daniel Arsham Daniel ashamu
We graduate from birth, noble art academy, Cooper Union in Ohio in the United States in 1980. It is artist working based in NY now. The work is introduced to many divergences including three-dimensional work, painting, installation based on concept called "archeology) as Fictional Archeolog fiction" and performance. We announce work by MOMAPS1 (New York), The Museum of Contemporary Art (Miami), The Athens Bienniale (Athens), The New Museum (New York), Mills College Art Museum (Oakland), Carréd'Art musée d'artcontemporain de Nîmes (France NIMES), many art museums including How Art Museum (Shanghai) of the world, international exhibition.
URL: https://www.danielarsham.com/

■NANZUKA
In 2005, we are established in the name of NANZUKAUNDERGROUND as the experimental plan gallery aiming at pop culture and connection of contemporary art by Tokyo Shibuya. We work as the gallery dealing with design, illustration, street, comics, fashion, originality in the neighboring fields including music academically afterward. We reevaluate Keiichi Tanaami, Hajime Sorayama, Harumi Yamaguchi, talent that has been evaluated for many years outside art scene of Japan such as Toshio Saeki and act for introduction on the stage of art in the international present age until now. In 2019, as for well-known gallery strike of the United States, Jeffery Deitch and "Tokyo Pop Underground" which we made exhibition, it was topic globally big as exhibition which read abyss of Japanese art with new frame. It flows into domestic and foreign young people, upbringing, support of mid-career artist by power at the same time and holds exhibition of influential Aristrist of foreign countries in Japan and embodies in the present of the global art scene.
URL: https://nug.jp/

■Pokemon
The origin of Pokemon is soft "Pokemon red, green" for exclusive use of Game Boy released in 1996. Collection, upbringing of Pokemon, new play characterized by exchange got overwhelming support among primary schoolchildren and various contents such as trading card game, TV animation, movie, application were developed afterwards and the popularity was global and enlarged. Sales of game software exceed 300 million totals, and application "Pokémon GO" which became delivery again in 2016 reaches the world 1 billion downloading (at August, 2019) and is loved in thigh width, wide generation for a long time.
URL:https://www.pokemon.co.jp
©Daniel Arsham Courtesy of NANZUKA
©2020 Pokémon. TM,®Nintendo.
Information
Event period

2020.8.1 - 2020.8.16

Venue

4F PARCO MUSEUM TOKYO

Admission

700 yen
※Public art work is installed near the Koen-dori St. side entrance of 1F.
※We present "Crystalized Pokémon" sticker (article not for sale) as privilege toward the entrance with advance ticket
※Advance ticket becomes designated ticket system on the date and time. The details such as methods for purchase of ticket will be released in exhibition formula HP in few days.

※Until 30 minutes before entrance being closed.
※August 16 becomes closing at 18:00.
※Change is possible from the viewpoint of infectious disease extended prevention on business day.
※The latest information is exhibition HP <art.parco.jp >Please confirm this.

Sponsorship

PARCO, production DANIEL ARSHAM STUDIO, CURATION NANZUKA

Cooperation

The Pokémon Company, HYPEBEAST

Others

※For prevention of COVID 19 infection spread, please cooperate with approach of safe relief including wearing of disinfection and mask at the time of entrance.
※Under the influence of infectious disease expansion including COVID 19, there are possibility to perform held postponement or shortening of period, possibility running that it regulated the entrance number of people again.
It follows on Shibuya PARCO business day for business hours.
※Plan contents have possibility to be changed without notice.