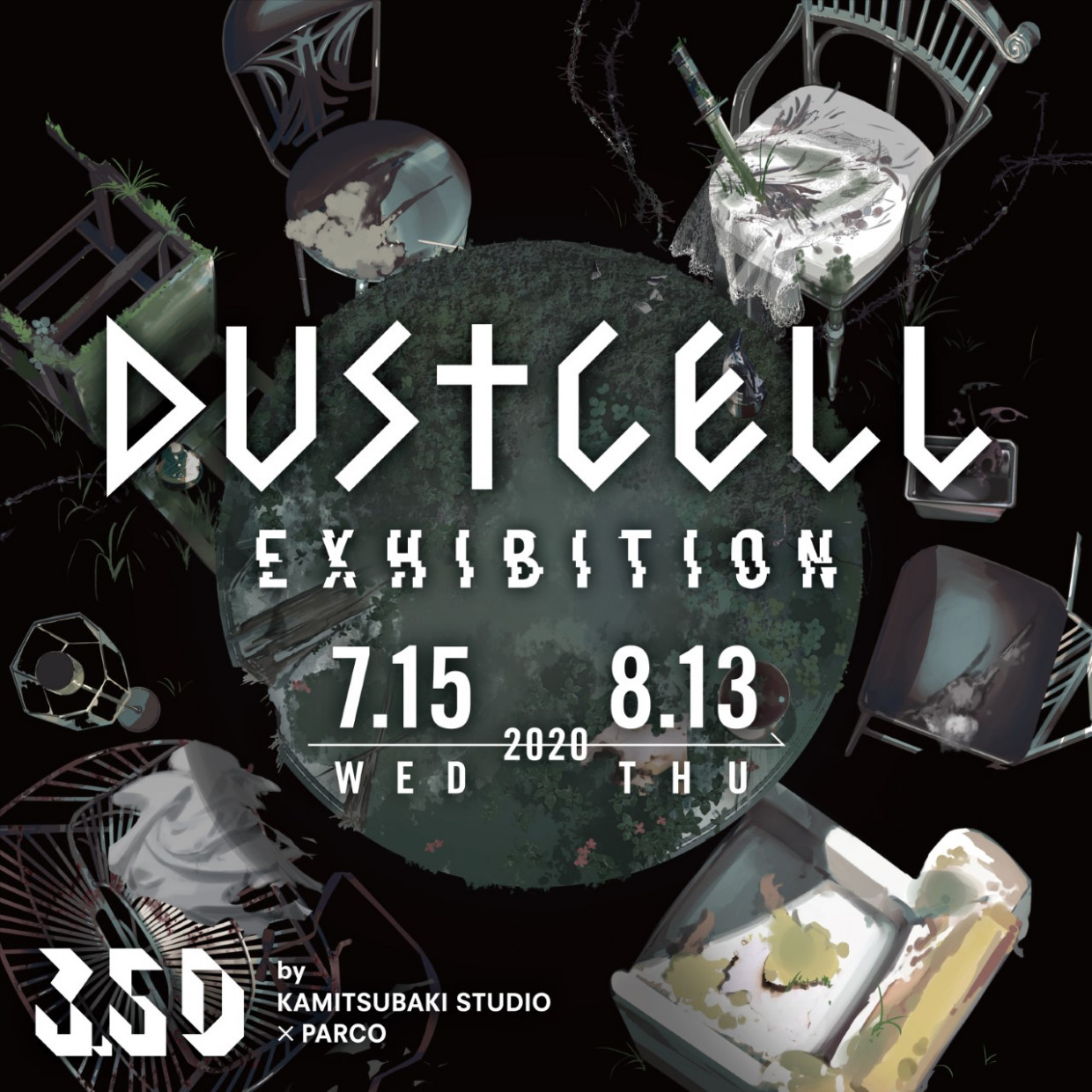 In commemoration of the 1stALBUM "SUMMIT" released in EMA of vocal, May of group of 2 music unit DUSTCELL by MISUMI of composer release, holding of "DUSTCELL exhibition" was decided.
We have held 1st ONE-MAN LIVE "SUMMIT" in Shibuya WWW on Friday, July 31 and are appearance with very much up-and-coming DUSTCELL being fully prepared for the first exhibition after 3.5D business resumption in Aristrist of KAMITSUBAKI STUDIO now!
As for the installation that imaged booth which many MV collected in ALBUM can watch and table set drawn with jacket design, must-see. You can enjoy as space that can be submerged by eyes and ear in world feeling of "SUMMIT".
We cannot overlook full goods by canned quadrangle badge set, acrylic pass case, rich lineup including iPhone case made by T-shirt and cap, shower sandals which treated logo of DUSTCELL as display formula goods, illustration used so far again in MV all!
As for the plan when display content turns into after live. We are going to announce followup of the display latter half than DUSTCELL, 3.5D official SNS.
"DUSTCELL exhibition" formula goods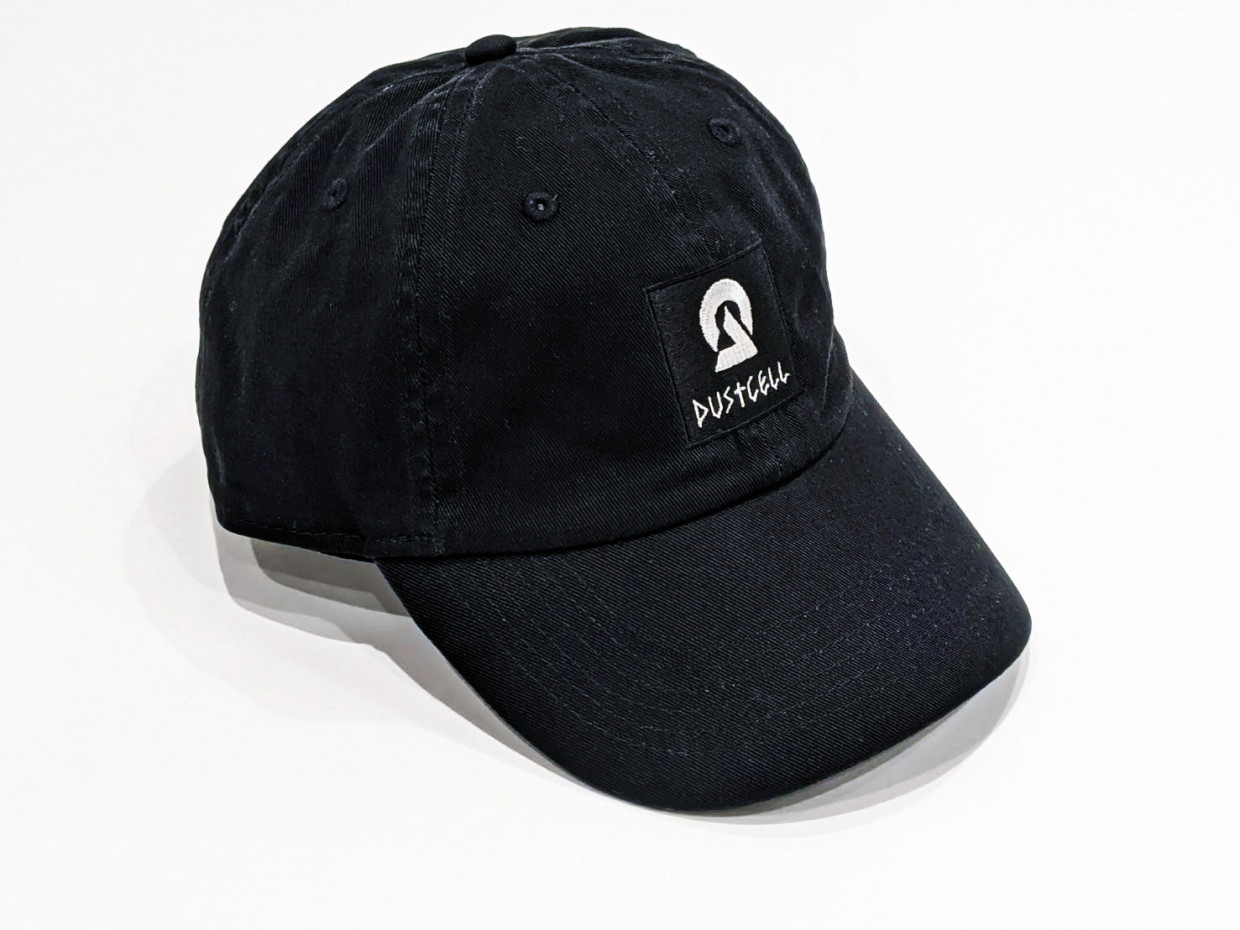 Logo label cap BLACK X WHITE
4,000 yen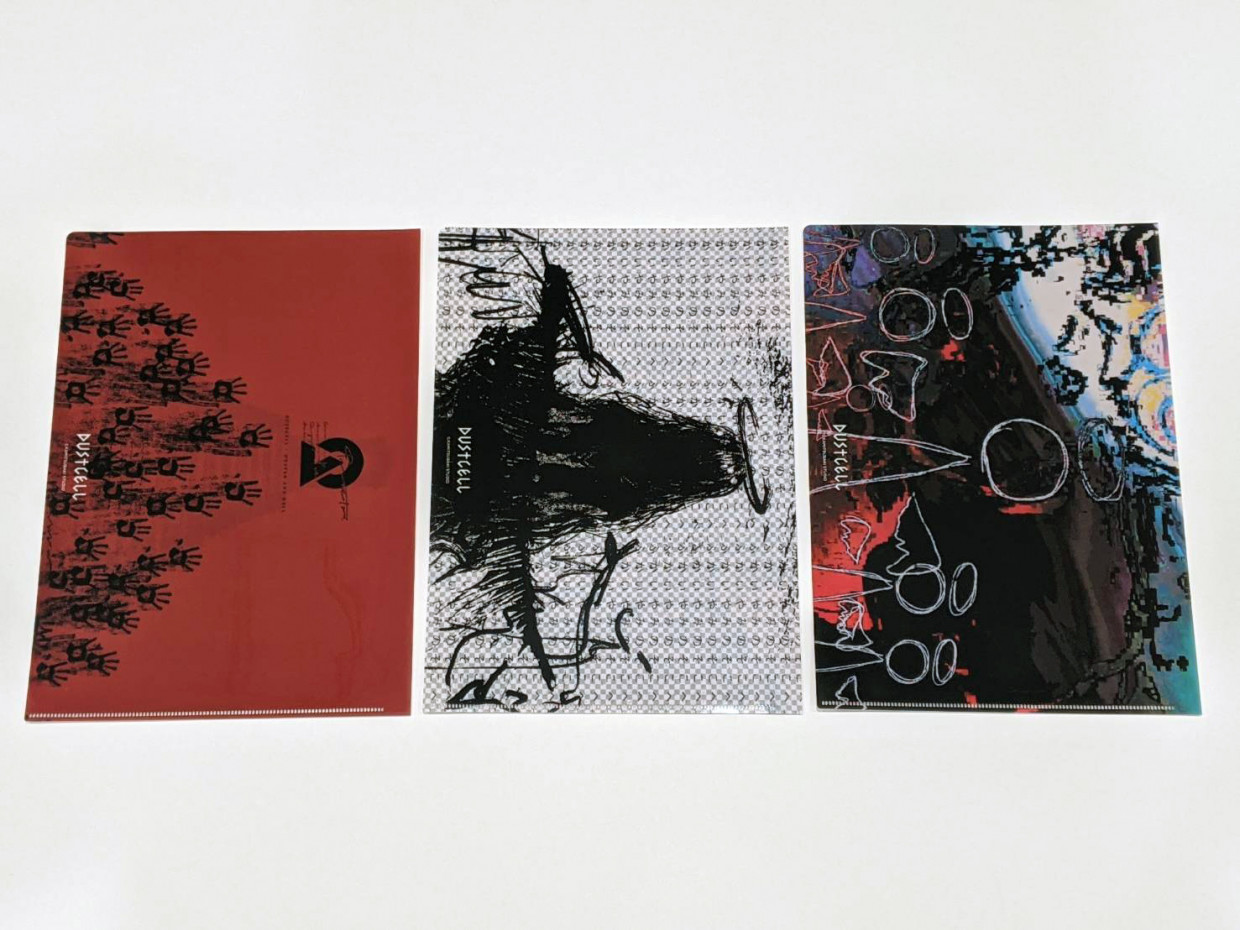 "Heaven and Hell" clear file
Three pieces set 1,200 yen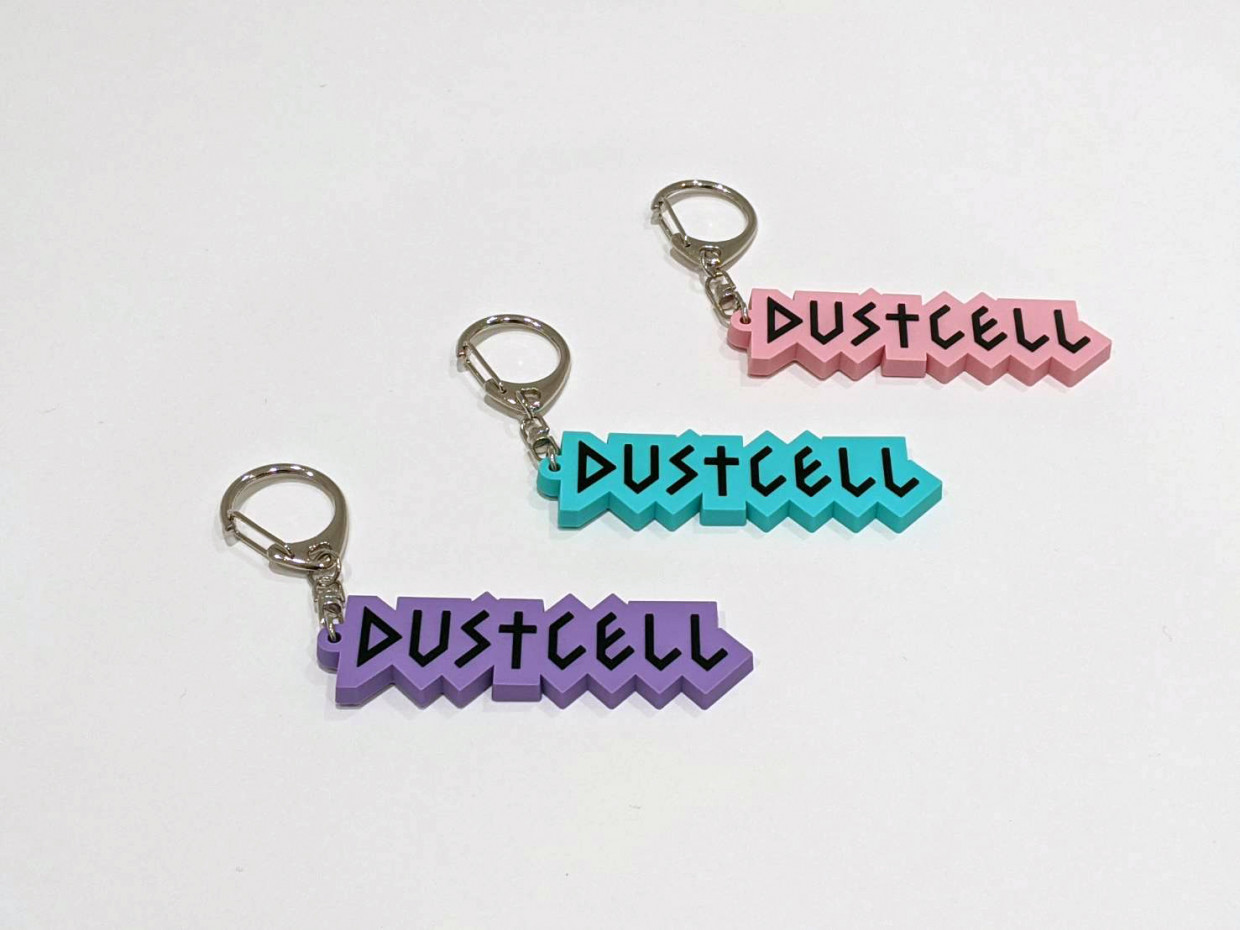 DUSTCELL rubber key ring
PURPLE,GREEN,PINK three colors development
1,000 yen
1st Album "SUMMIT" & 1st ONE-MAN LIVE "SUMMIT"
RELEASE
2020.5.20 Release
1st Album "SUMMIT"
5,000 yen/KTR-013
<product contents>
①Album CD (jewel case)
②Art book (32P)
③Acrylic key ring
④Can badge set (three)
⑤Sticker set (four pieces)
LIVE
[DUSTCELL 1st ONE-MAN LIVE "SUMMIT"]
 Friday, July 31 Shibuya WWW
Twitter: @DUST_CELL
YouTube
https://www.youtube.com/channel/UCJSzxbt4Acel9JdeLiY7tJQ
EMA
MISUMI
October, 2019 start.
EMA of vocal, group of 2 music unit by MISUMI of composer.
"CULT" which singer and two people who built career called bokaro P attract big attention from organization of DUSTCELL each and announced first is only 3 from contribution
We break through 1 million reproduction in week. "STIGMA of the second work breaks through 1 million reproduction hurriedly, too" and after that continues announcing musical piece energetically.
YouTube registrant breaks through 140,000 people, and the trend comes to attract attention in an instant.
We release 1st Album "SUMMIT" on May 20, 2020. As for the package version, all for first production plays SOLD OUT on sale date, iTunes album synthesis ranking
Then we get the second place.
WWW determines holding of 1st autocrat live on July 31.
Twitter: @eumza1
YouTube https://www.youtube.com/channel/UCkE97czy6qsA2e_4EHOK9Bw
Twitter: @zeitms
YouTube https://www.youtube.com/channel/UC8c-dBnOuvKsoxSOUihQi0Q
Information
Event period

2020.7.15 - 2020.8.13

Venue

3.5D by KAMITSUBAKI STUDIO X PARCO
One year-limited shop of November, 2019 opening and gallery space.
In space that assumed display or event of art main,
Unique collaboration unfolds while assuming Aristrist, creator of "KAMITSUBAKI STUDIO" main shaft.