Love rekoto Shirahama Izumi that works on activity of words including reading of poetry positively while we play an active part in magazine and TV as model, talent. We understood charm of high-performance down in "HERNO" which opened newly this time and thoroughly enjoyed original spice dishes to taste for the first time in "Good Luck CURRY". What is charm of "new shop of Shibuya PARCO" which Shirahama thinks of?
Photo

Sachiko Saito
Hair&make

Rei Fukuoka
Text

Yukiko Tsukada
Edit

RIDE MEDIA & DESIGN inc.
Want to wear carelessly, want to touch.
Display of "HERNO" stirring imagination
Italian luxury outer brand "HERNO" (Herno) which wins prominent good-quality Saga popularity. We hang even from the distance to symbolic hook to understand, and, as for the display of expression, it is from thought what that including good point of silhouette and lightness and feel of texture is it is brand to want you to touch for hand. As rainwear is brand which is the origin, function side is fulfilling, too. In rye nap around Down where refined design shines, a lot of Shibuya PARCO-limited products are developed, too.
<Laminar> A lot of MEN' S Collection
With elegance worn for wool coat sense
White down that architectural form was refined
Light three-quarter sleeve white of texture like silk cashmere falls while being rayon of wool blend. We run to hem and are modern design becoming wide of quilting. "At first, we are surprised to be light. It is luxury atmosphere to wipe out image of down = casual. We wear, and, without a feeling of clamping, there is security……Seem to be totally wrapped in futon; (laugh) and Shirahama. If it is white coat that is hard to get dirt as it is given water-repellent finishing, we are still gladder.
Down blouson \149,000+tax
Support that is overwhelming in outstanding lightness and high functionality.
Collection which features design <Laminar>
Collection which started from GORE-TEX material in 2012 <Laminar (lamina)>. We develop cloth for original of high function and continue evolving more and more. We feel relieved by water-repellent & storm processing on day of slight rain. Model that inner caph of the cuffs is attached to is high in thermal insulation power and we adopt thin material of 20 more deniers and pursue until lightweighting. Shirahama whom we try on in sequence. "All the silhouettes when we wore are beautiful. Though it is down, it does not become too much casual.
Laminar down coat (the left) \129,000+tax, collaboration sneakers with (the right) \149,000+tax
mountain climbing shoes brand "SCARPA,"
We use GORE-TEX which is adopted in some models of Laminar.
Each \29,000+tax.
Light weight design so as to forget to wear.
pakkaburudaumburuzon of 7 deniers
Lightweight pakkaburudaun is men's since appearance in 2007; popular item. We repeated version up and realized lightness called 7 deniers now. Shirahama who cannot hide surprise saying "it is really too light and does not seem to wear at all" "looks good to take this to trip as carrying is convenient". One piece that is attractive pakkaburu specifications, orange foldable compactly and vivid color variations including yellow. It is men's size development, but it is recommended that woman wears at oversize like Shirahama.
<7DEN> Each pakkaburudaumburuzon \88,000+tax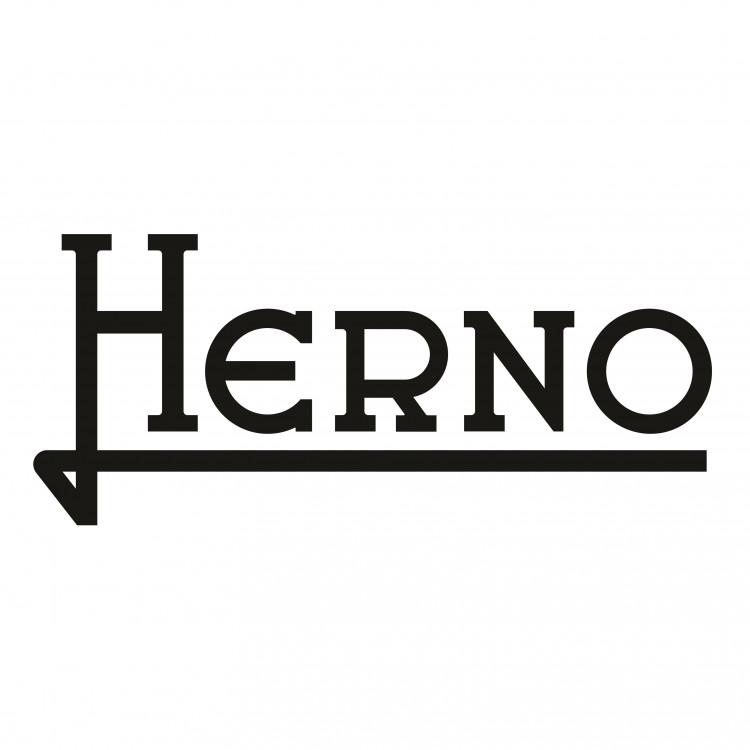 Shop name

HERNO

Floor

Shibuya PARCO 2F

The handling item

Women/men/miscellaneous goods

Phone number

03-6416-5303

Official site

Official SNS
<NEXT> To "Good Luck Curry" which real spice dishes can taste.