In sasutinabiriti (sustainability), we are changed in the future of the earth. Magnificent theme centering on "coexistence symbiosis with nature" is difficult at a glance, and I think, but we purchase product which considered environment and carry eco bag, and we use one thing carefully for a long time, and - - we can be concerned with this problem by really various methods. Item and service, exhibition along policy this spring this in Shibuya PARCO continuing activity that is sasutinaburu as "next-generation building in consideration for environment" are appearances from each brand one after another. From recommended topics, find action of "circulation" that feeling is good for both oneself and environment. We seem to go through one step.
[the campaign details]
1. sasutinaburu product 10% pay back
When is expected to pay tax-included 5,000 yen or more including "sasutinaburu-related product" by pokeparu payment in Shibuya PARCO building, 10% pay back. ※Please confirm target product in each store. ※We present shopping ticket for 500 yen every 5,000 yen. ※The first 500 people. ※The upper limit of pay back to 50,000 yen. ※It is one-off per person. ※Adding up is possible only in the same shop.
Period: From Thursday, March 25, 2021 to Monday, April 5
Exchange place: 5F PARCO Saison counter
The details are checked by this.

2.Flea market of HNF in SHIBUYA PARCO fuinamu
Web magazine "HOUYHNHNM" roof flea market
Under the theme of "new vintage", clothes and music born after the 80s gather in one place! As for the DJ making playback in used clothing random talk and those days by those people♡
Period: Saturday, April 3, 2021
Place: 10F ComMunE
The details are checked by this.

3.Yeah right presents "CYCLE POP UP STORE"
We improve the past stock of brand and cycle and sell as new product which was reborn. We exhibit from brand "OK" that Kiko Mizuhara of model, actress deals with!
Period: From Thursday, March 25 to Sunday, April 4
Place: 3F POP UP SPACE(GYSER PARCO)
The details are checked by this.
Text

Anri Murakami
Edit

RIDE MEDIA & DESIGN inc.
Index
[1F] SHŌTENGAI-EDIT-TOKYO
Collection "Gucci Off The Grid" which supports vision of GUCCI/circulation type production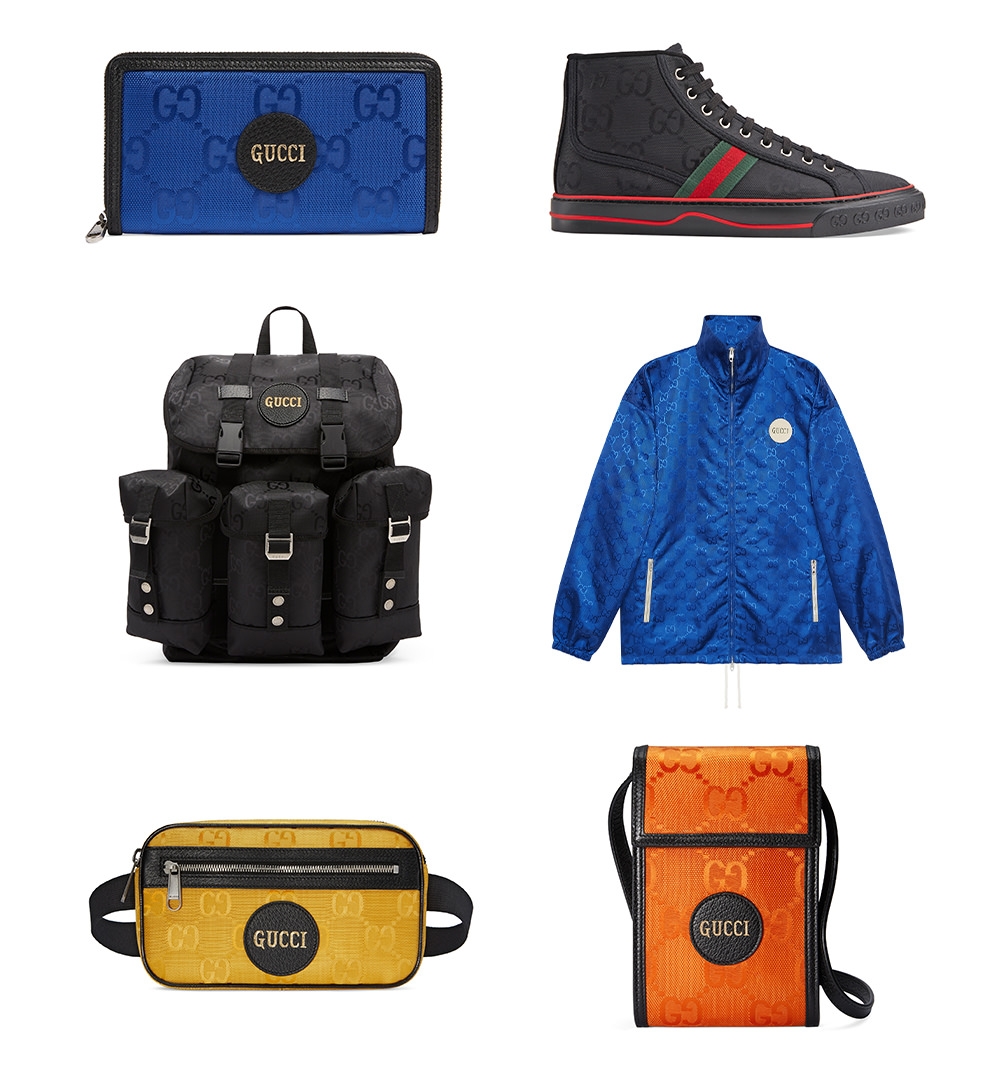 (the top) zip around wallet 75,900 yen, men's high-top sneakers 93,500 yen
(the center) <Japan-limited> Zip-up jacket 154,000 yen, backpack 247,500 yen
(bottom) belt bag 113,300 yen, mini-bag 84,700 yen
※All tax in
From "GUCCI", accessories & wear Collection "Gucci Off The Grid" using material with high sustainability comes up. All items are produced only in reproduction material, material that it is organic and is of bio base origin and raw materials. To material becoming base of many products, we adopt reproduction nylon thread "ECONYL®" which assumes waste articles such as net or carpet for fishery raw materials. We attract attention as reproducible new material again and again. We prohibit use of fur quickly and establish Instagram account (@gucciequilibrium) specialized in sasutinabiriti, and transparency of sustainable company of GUCCI is appreciated worldwide.
Shop name

GUCCI

Phone number

0120-99-2177
LOEWE/practical "Eye/LOEWE/Nature" which "we respected the earth" and did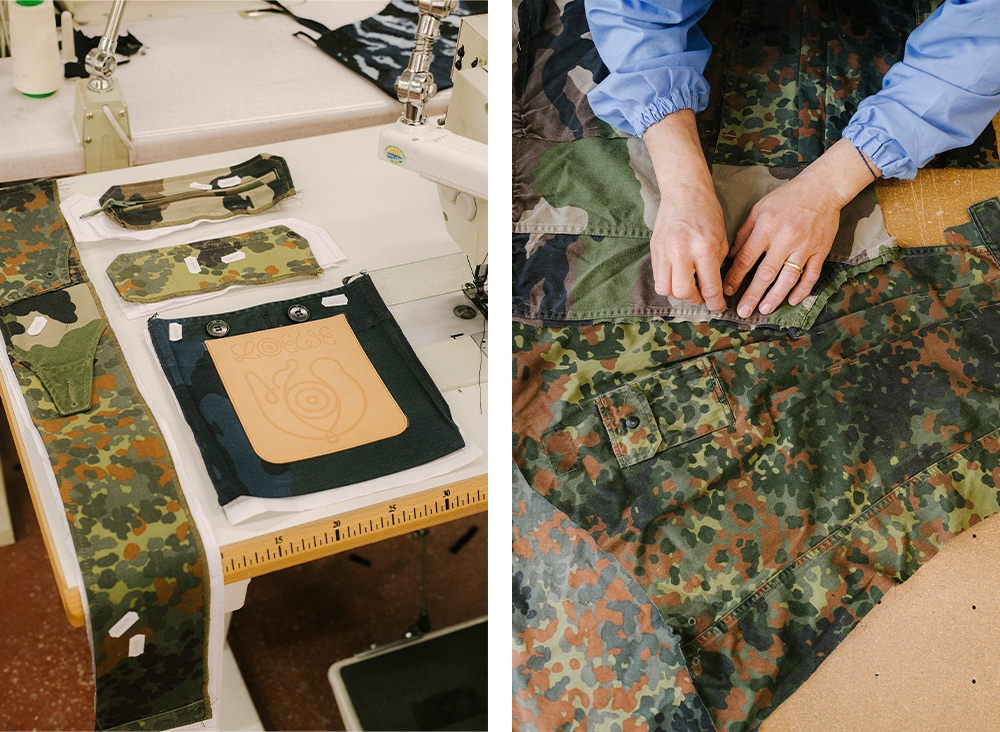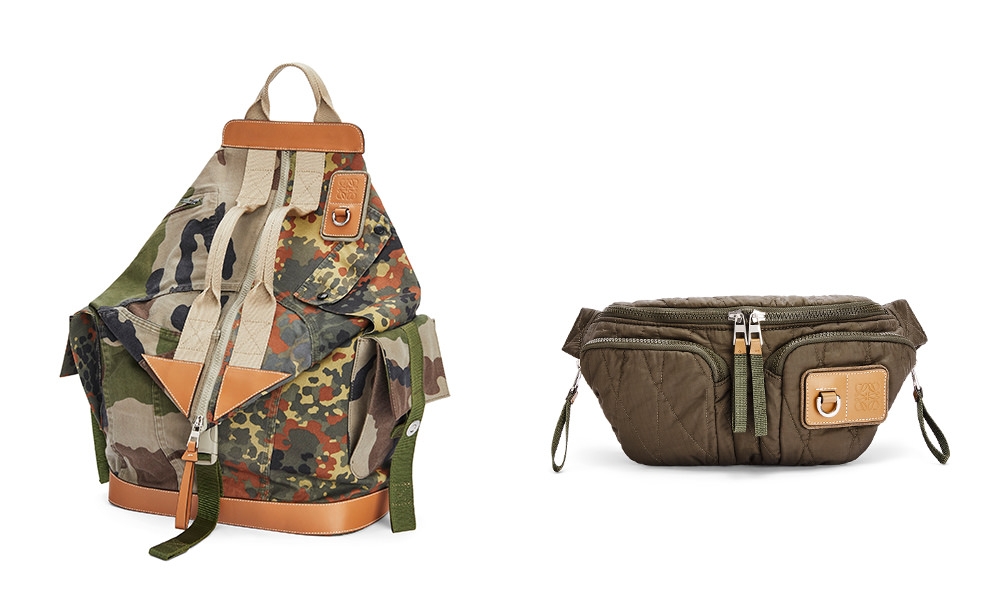 (the left) convertible backpack (up cycle print textile) 198,000 yen
(the right) Bam bag (up cycle quilting textile) 102,300 yen
※All tax in
Men's line "Eye/LOEWE/Nature" of "LOEWE" which got inspiration from Nature improves most of items and cycles and produces by recycling and organic cloth. We adopt manufacturing process in deference to all "existence" to live on the earth as much as possible. Elaborate design that latest wear and bag which featured the theme of military feel craftsman ship and Balance of practical detail are "LOEWE" Nara. Not only event period, 15 euros (about 2,000 yen) is donated to environmentalist group about the item one point purchase of the line.
※Texture and print are different with each work because we use reused material and product. It may be different from publication image.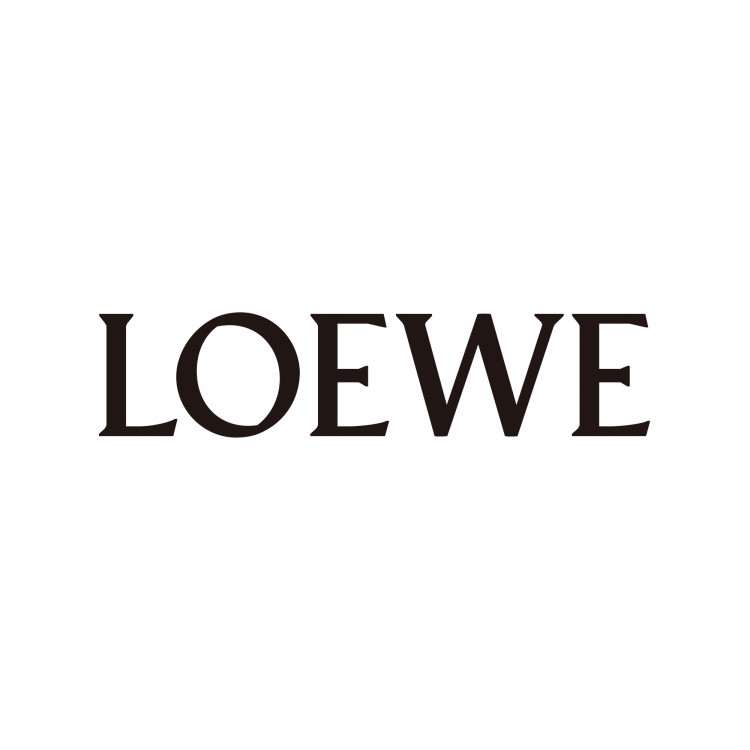 Shop name

LOEWE

Phone number

03-6416-3037
Standard knit of "mulesing-free" which is kind to THOM BROWNE/sheep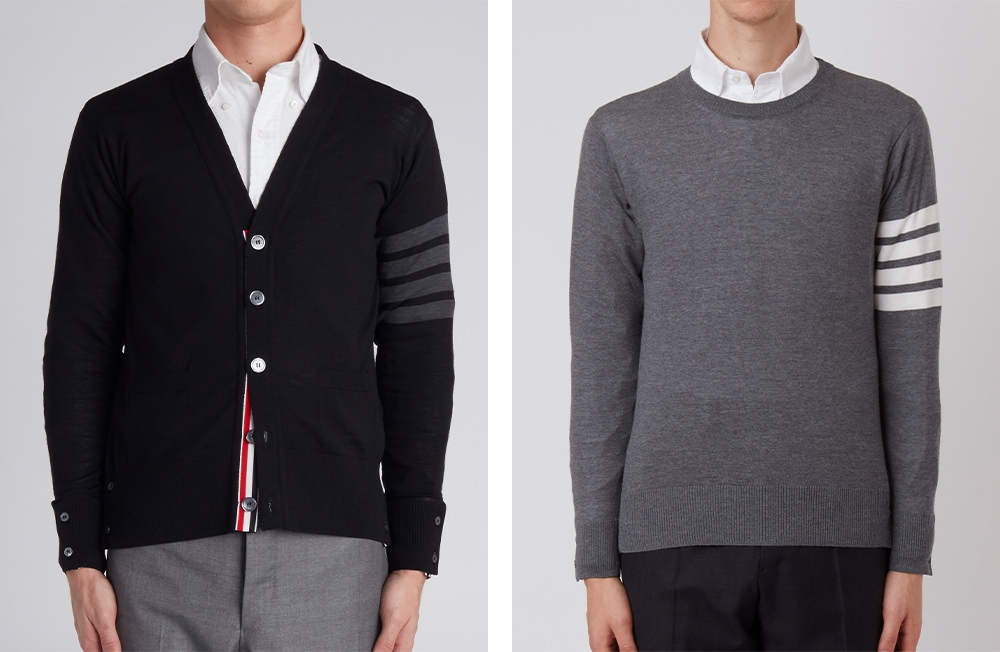 (the left) black knit cardigan 126,500 yen, (the right) gray pullover knit 122,100 yen (together tax in)
"THOM BROWNE" which is treasure house of standard products. From garfish D cancer and pullover which "4BAR" of arm was characterized by, special dish using merino wool of 100% mulesing-free appeared. Mulesing is act to cut skin of the seat of lamb and a part of the meat by no anesthesia to prevent parasitism of maggot. How to raise these traditional sheep is gradually avoided from the viewpoint of "animal well fair" to reduce stress as much as possible in raising creature throughout the world. We want to enjoy the clothing that both appearance and production background are slender with product toward better environment for sheep bringing good-quality wool.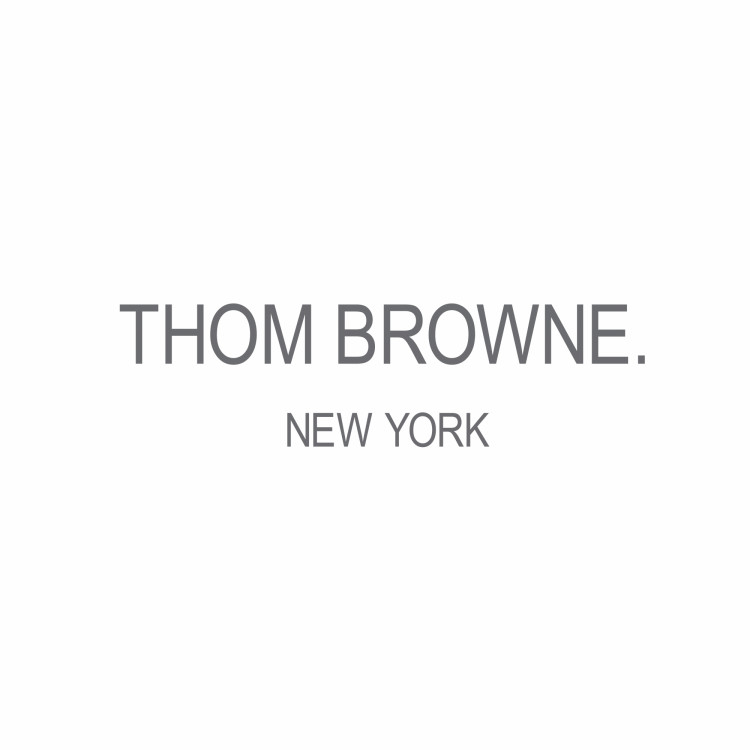 Shop name

THOM BROWNE

Phone number

03-6427-0388
"Odds and ends bag" which feels aesthetics of discord Yohji Yamamoto/Yoji Yamamoto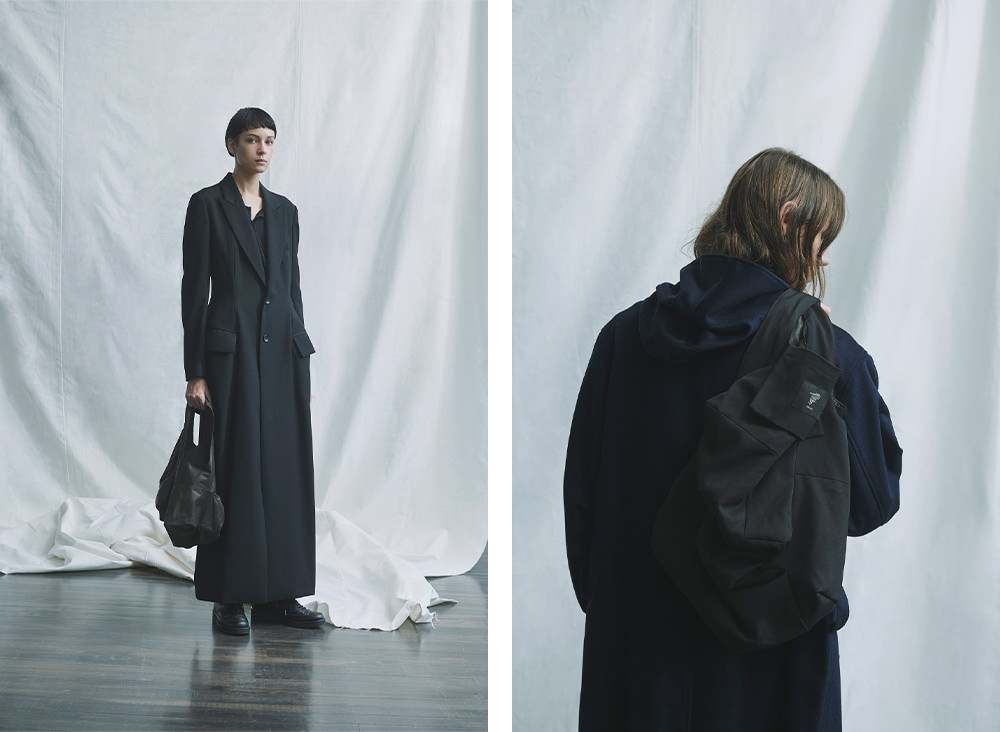 "Discord Yohji Yamamoto" which Yoji Yamamoto of designer suggests new sense of values to through "bag Collection which is high quality." Bag characterized by above all irregular form gets inspiration from design of Collection in the fall and winter for 2,020-21 years and uses odds and ends of leather and gabardine wool in the season. Change of taste is possible to the clothing in wool and leather becoming reversible in the right side and the wrong side. During event period, we present aroma sanitization spray that portable bag with logo was bundled by the purchase 66,000 yen (tax in) or more by the first arrival.
Shop name

Discord Yohji Yamamoto

Phone number

03-6416-5418
It is totally shopping bag HUMAN MADE/! Sense of fun that wit worked for to eco bag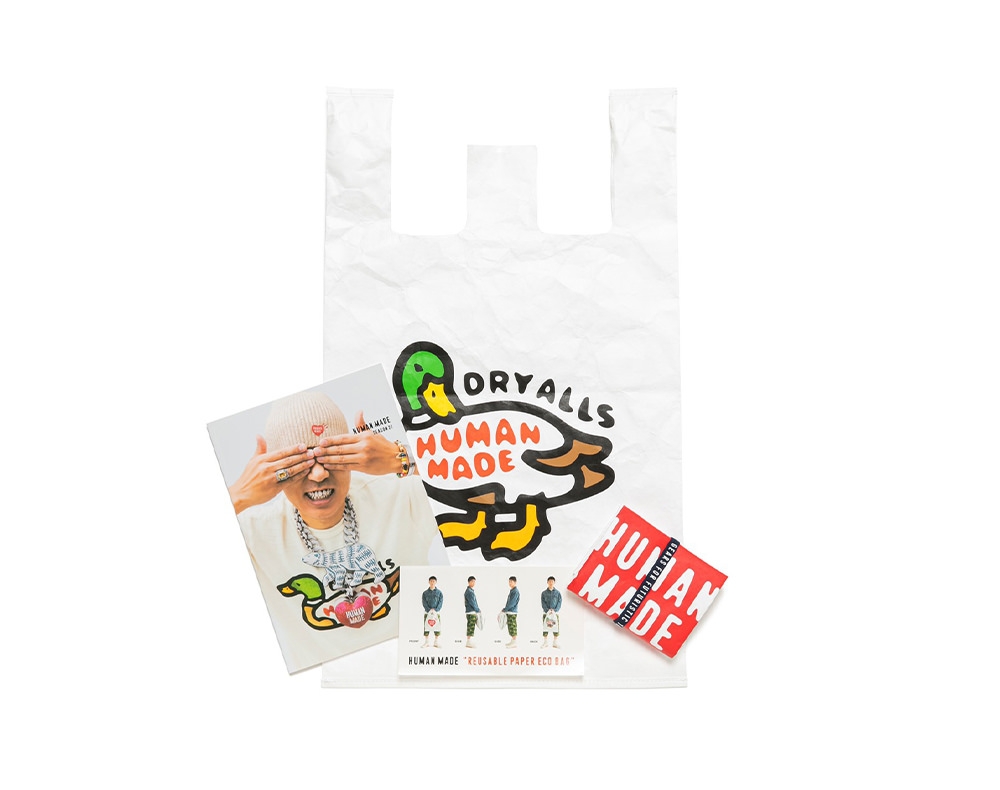 In "HUMAN MADE" which Mr. NIGO® deals with, look book, eco bag of Collection, special set "HUMAN MADE BOOK FOR FUTURISTIC TEENAGERS SEASON 21" that settled three points of sticker are audiences in the summer in the spring of 2021. Particularly, form that eco bag using paper material "Thailand Beck" with light weight and strength imitated shopping bag of supermarket is one of a kind. We put graphic print for all around and want to feel sense of fun that wit worked for from detail that delicate technique shines.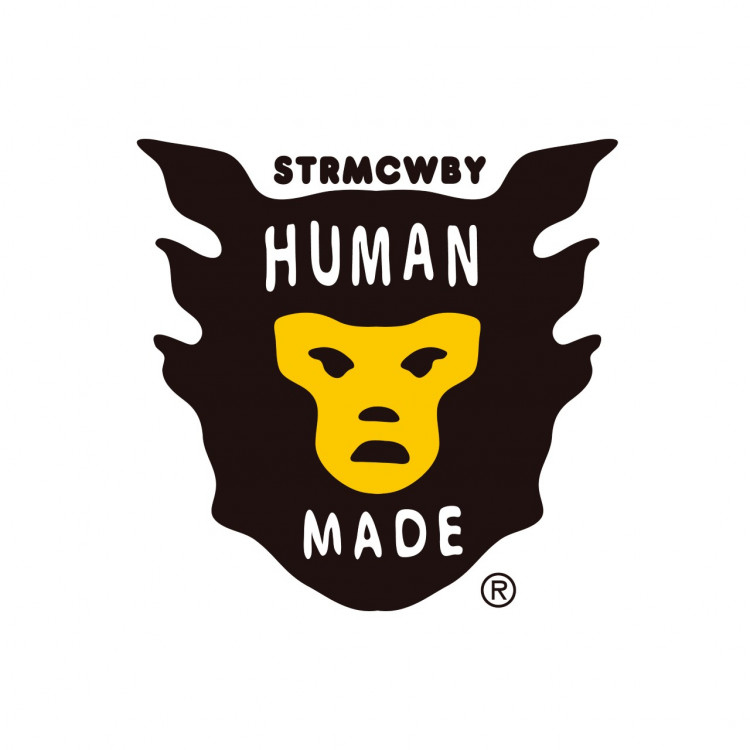 Shop name

HUMAN MADE

Phone number

03-5422-3925
By AHKAH/free cleaning brightness of jewelry forever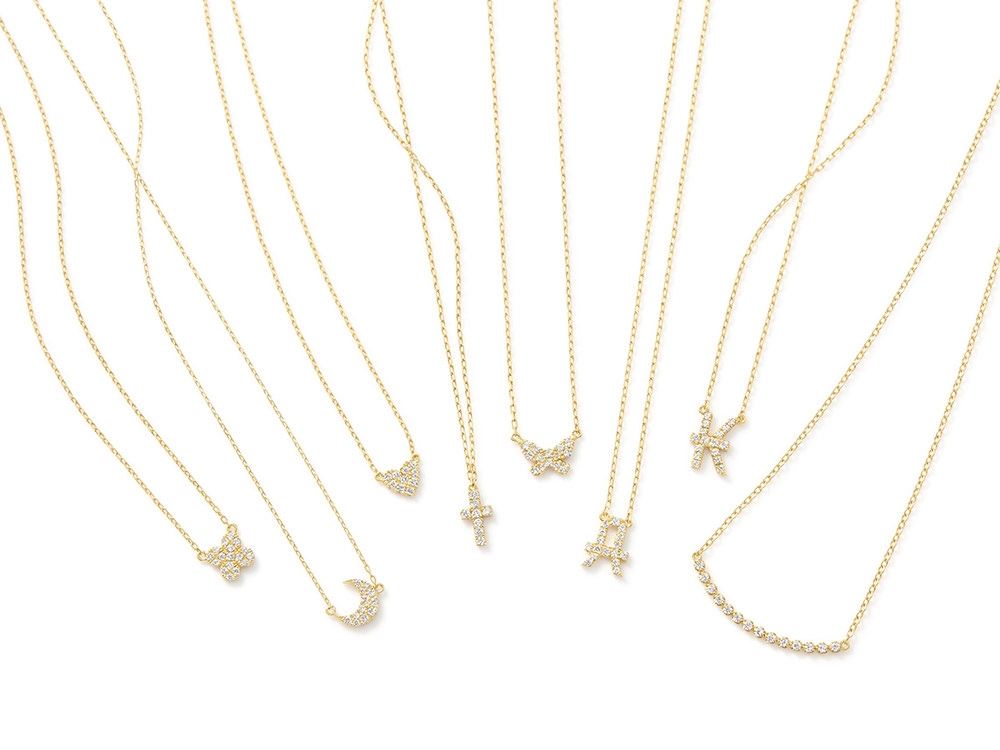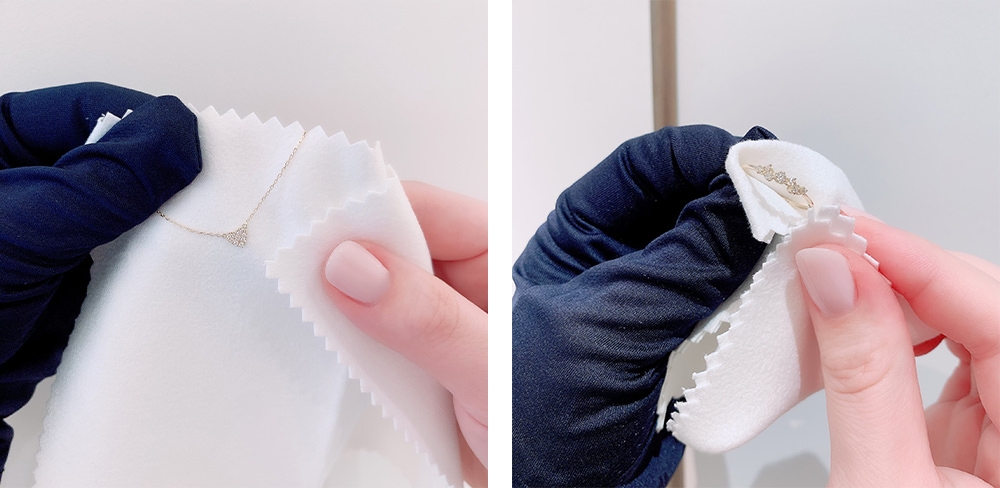 We clean in jewelry brand "AHKAH" featuring delicate beauty with bloom for free. As for the jewelry to put on in the body directly, glitter is gradually spoiled for sebum and dust, cream by the bare skin. Periodical care is important for diamond in particular. When bring jewelry which purchased in "AHKAH" into store, for brightness original by cleaning of several minutes. We utilize this service and, not only event period, want to put on favorite jewelry in the body for a long time forever.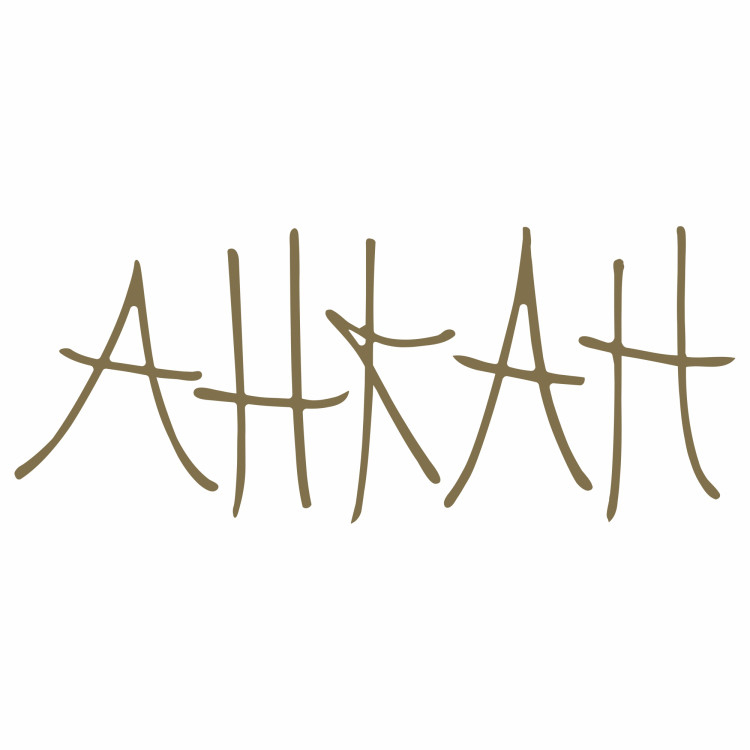 Shop name

AHKAH

Phone number

03-6277-5906
We pay attention to pioneer "OSKLEN" of living/sasutinabiriti with a feeling of H.P.DECO art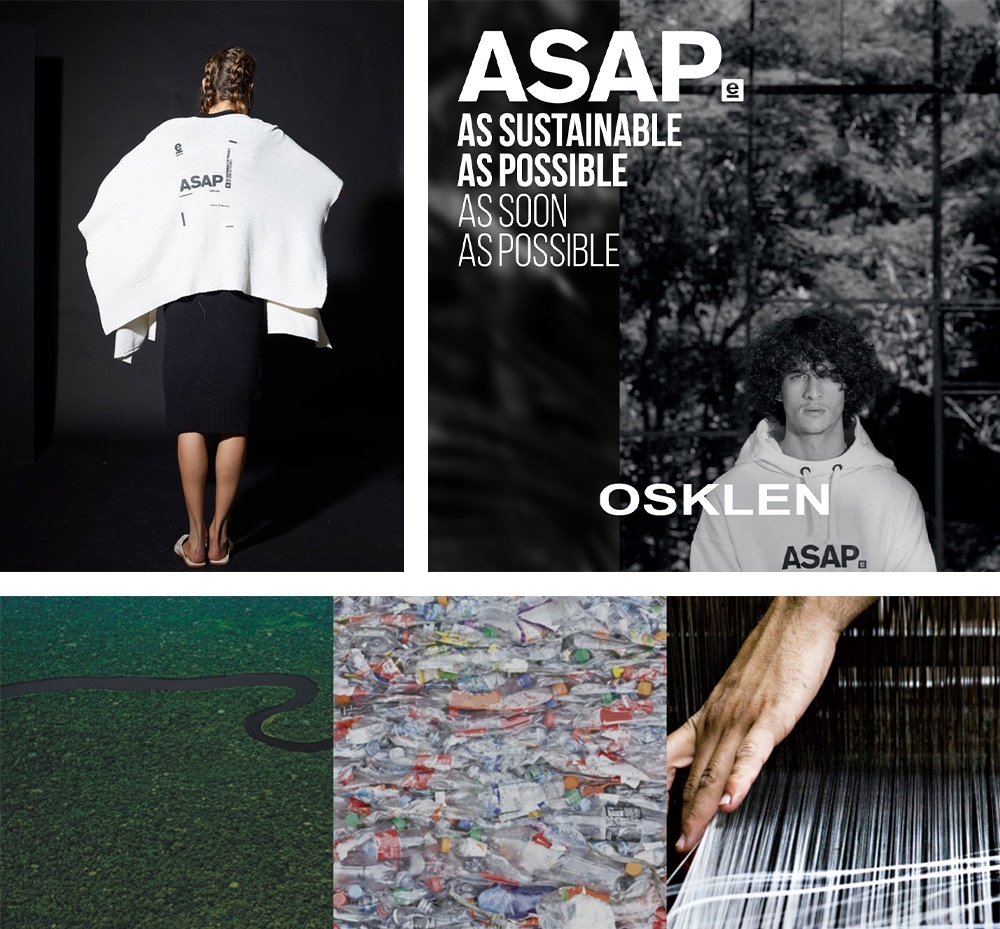 We develop "e-fabrics" of Brazilian fashion brand "OSKLEN" during period Collection with lifestyle shop is "living with a feeling of H.P.DECO art". Project that "e-fabrics" is aimed for environmental protection and works on research and development of sustainable materials. From eco-back including cultivated organic cotton to clothes, reproducible material is used for all products without using material which is harmful to fiber, environment that played used plastic bottle and thread of scrap woods. We continue pursuing sasutinabiriti while OSKLEN being representative brand using "e-fabrics", and balancing beautiful design with sustainable system.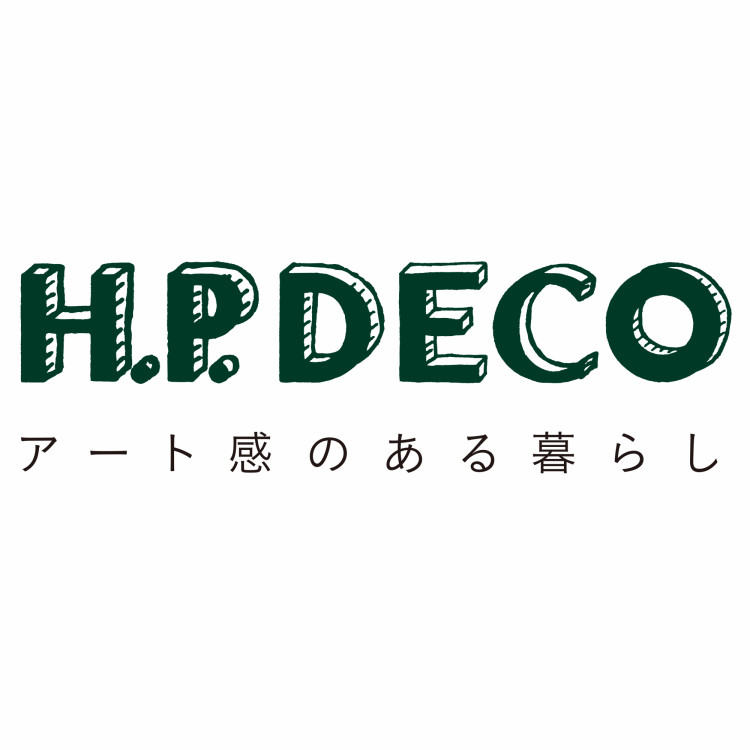 Shop name

Living with a feeling of H.P.DECO art

Phone number

03-5422-3983
By Yves Saint Laurent Beauté/YSL space container and exchange, we present sample set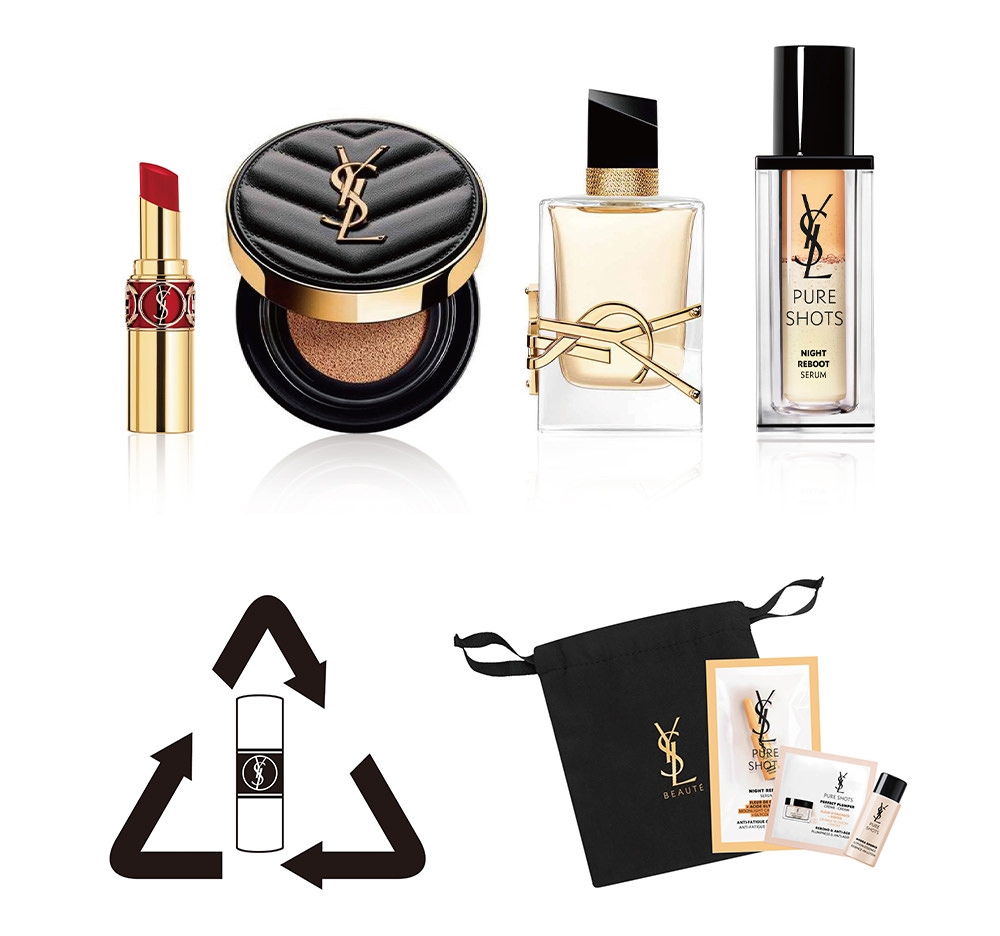 In "Yves Saint Laurent Beauté", we are carrying out recycling program "DARE TO RECYCLE" at some stores. We bring product package which we used up and, depending on a no shopping bag, the refill product purchase, are given point of YSL. During event period, we present sample set of "pure shot" that minimum, environment load is produced to 50 first arrival when we bring empty container of YSL product as Shibuya PARCO shop-limited service series. As for the service that beauty consultant suggests skill in re-utilization when we bring in YSL product lying in home.
※Point grant by recycling no shopper is only for once a day
Shop name

Yves Saint Laurent Beauté

Phone number

03-3461-5575
Shu uemura/longish steering wheel presents nice eco bag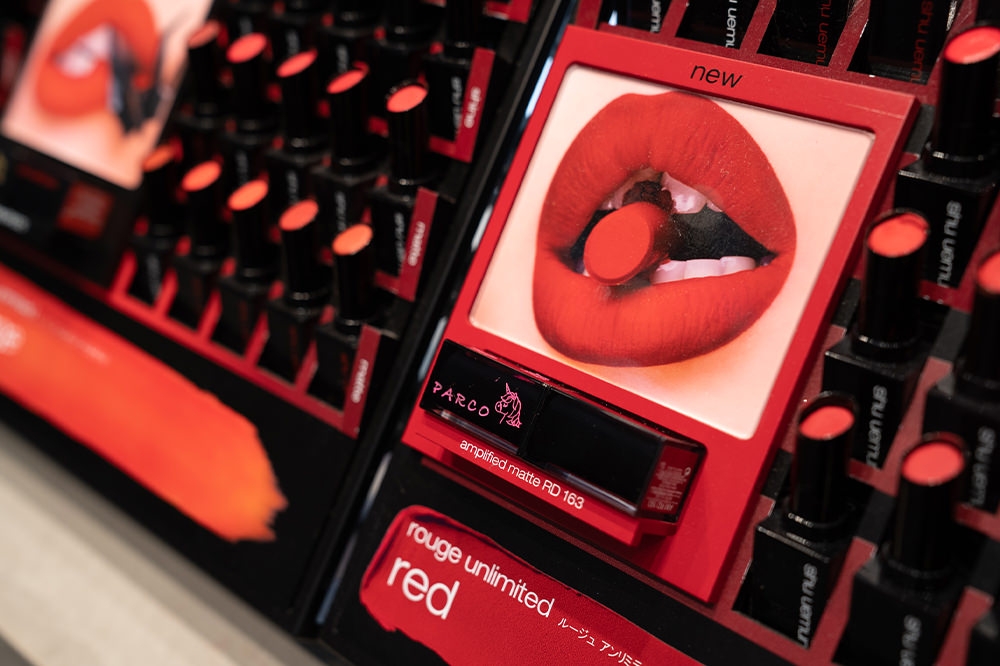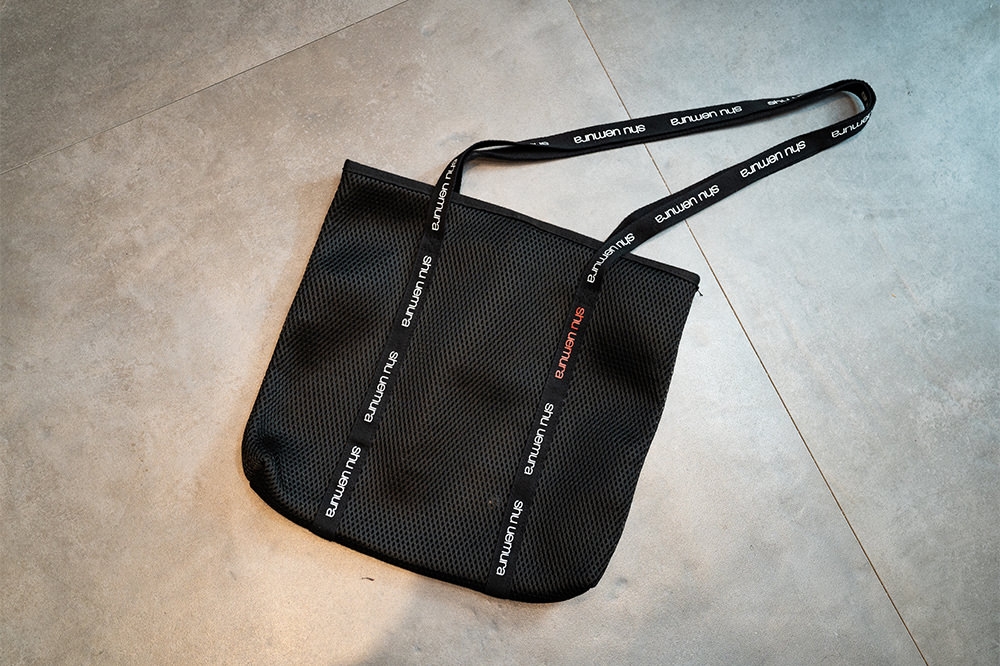 "Shu uemura" which prepares a lot of ability group cosmetics led by "roux Juin limited" and "Ann limited foundation" of quite popular product. During event period, we present original eco bag on first-come-first-served basis by the purchase 6,600 yen (tax in) or more. We are given eco-points of membership program if we use them as shopper including eco bag which we distributed to pasts. Bag of longish steering wheel that brand LOGO is submitted to accent by shoulder seems to be useful for daily shopping.
Shop name

Shu uemura

Phone number

03-6416-5875
It is made with product which is KIEHL'S TOKYO flagship store/sasutinaburu and approaches fluctuation of skin in environment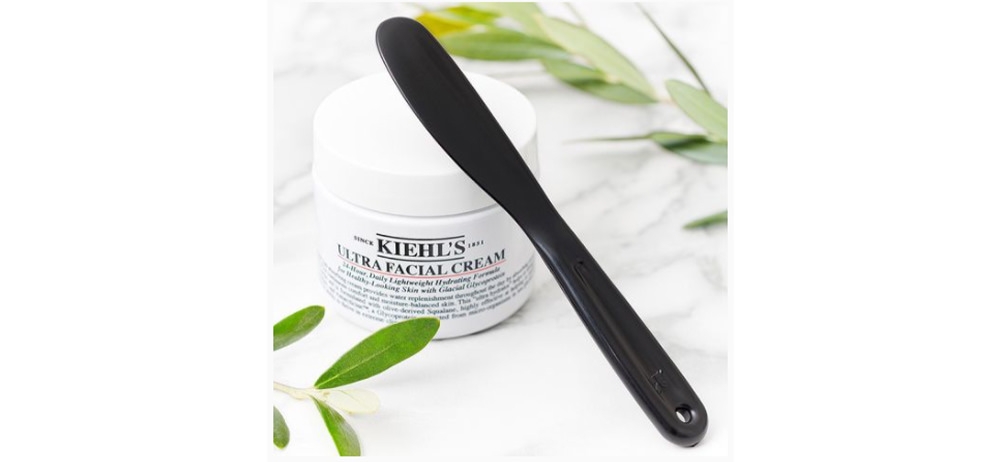 "To ground care from skin care" "KIEHL'S" of skin care brand to propose. We work on recycling activity or charge of shopping bag quickly and are "forest of KIEHL'S" in Tottori and perform tree planting activities. During event period, we maintain moisture barrier speedily and present sample of mini-size that we shut in moisture, and there was on spatula which becomes vacant by the purchase 8,800 yen (tax in) including 3 size either of No. 1 popular humidity retention cream "UFC cream" to lead or more, and was made with recycling of container and skin to plump skin. We want to approach spring fluctuation skin while paying more attention to environment.
Shop name

KIEHL'S TOKYO flagship store

Phone number

03-3464-6773