Photographer, Motegi Monica who was Kiko Mizuhara and friend visited the California Sierra Nevada four years ago and photographed as we felt like it in interval of trip. Magnificent, mysterious body which was released to be shaken heart naturally, and to be resonant. Held in PARCO MUSEUM TOKYO photo exhibition that can sense those photographs having strength and beauty that are primitive which was able to be born only among close, innocent air - - two people on trip with friend bodily "in a series of Dream Blue of dream" (from March 20 to April 4). Collection of photographs of the title releases than PARCO publication at the same time, too. In display venue which could relive state of dreamlike trip that printed some their direction constructed miraculous moments, we heard each other's relations from episode at the time of shooting.
Photo

Monika Mogi
Text

Ryoko Kuwahara
Edit

RIDE MEDIA & DESIGN inc.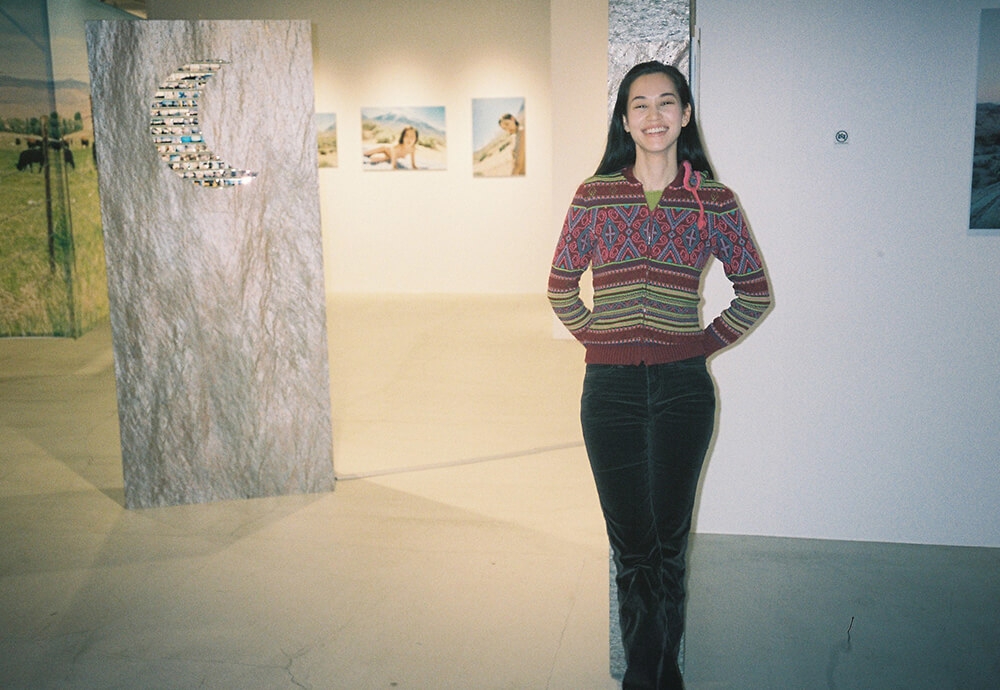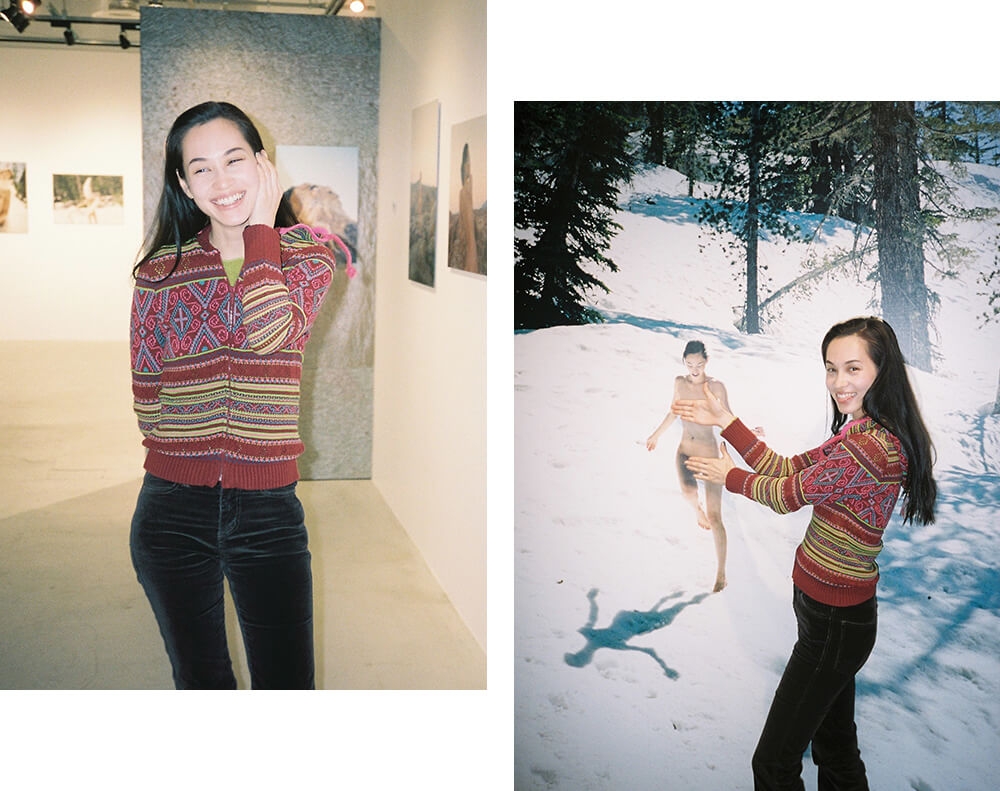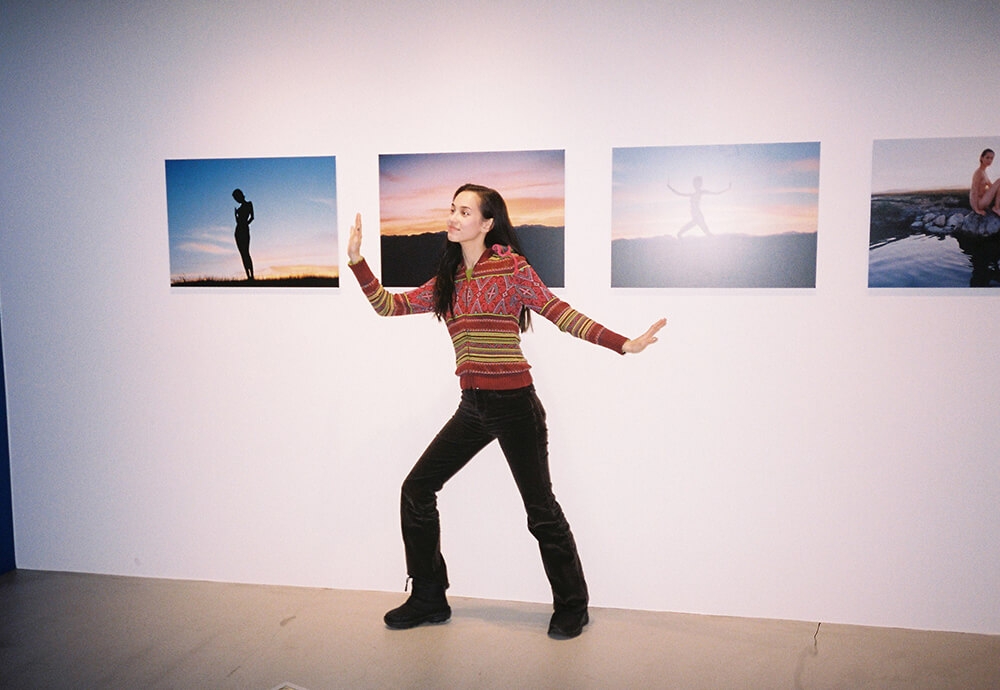 ——This work group seemed to be thing which was taken when we had road trip of the Sierra Nevada, why would what was going to just provide photograph taken four years ago be?
Motegi Monica (following, Motegi) when "took this photograph, was not thinking about making book, and appeared for road trip in three people of Kristen of just rare child and me and designer, and took without plan naturally. But we liked this photograph in my carrier most and thought all the time to want to show the world because we were able to project oneself true and true rare child. That was a chance and built up in three months that not to have thought that we seemed to appear how when properly, but it was to corona and tried what, after all, oneself wanted to do hard"

"There was not Kiko Mizuhara (following, Suweon) for the purpose of taking photograph for the purpose of it being the first to go that this trip was released in nature. But photograph very special all. When place that seemed to handle job busily of thing which there was favorite thing before corona felt a sense of crisis that it was not revealed it could just happen, and what happened tomorrow while there was honesty, we wanted to send thing which oneself sincerely liked and thing which we valued and had by showing oneself of natural posture, freedom and feeling of freedom feel even slightly and thought that we had you think that it was plain and was good"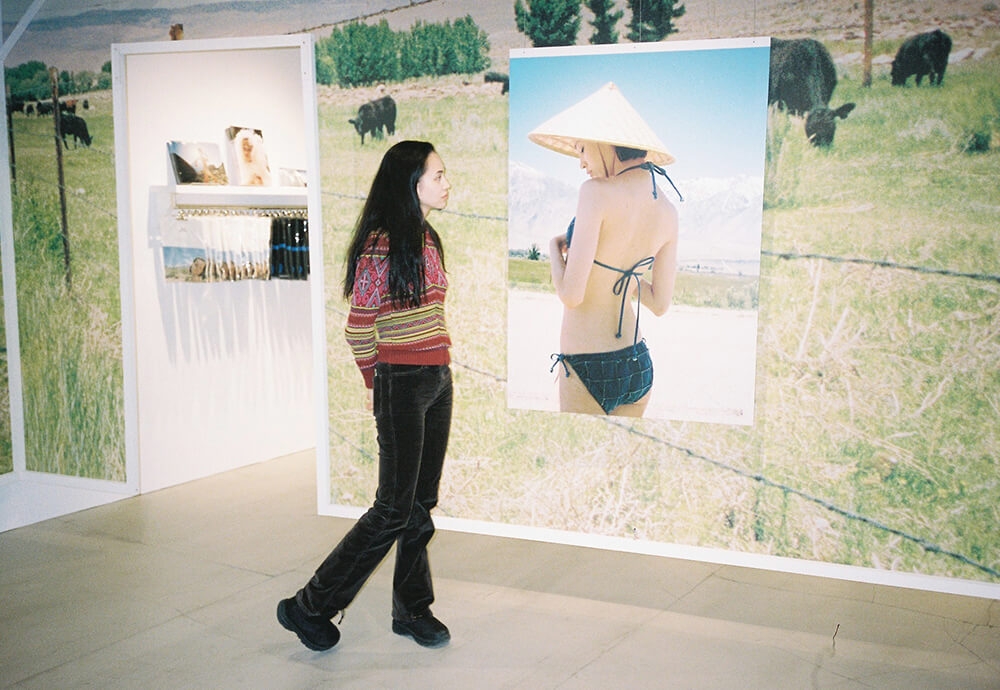 ——Was photograph to put in the collection of photographs chosen in two people?
Suibara, "yes. But she all lays out basically as Monica has all the photographs while sharing"

Mogi "there was thing which did not remember that took when dug up photograph, and reviewed while remembering that. When I went on a trip, I relived 24 years old, rare child while reviewing photograph which cut that for very special memory at 26 years old in each as it was about time when the life in private was emotional"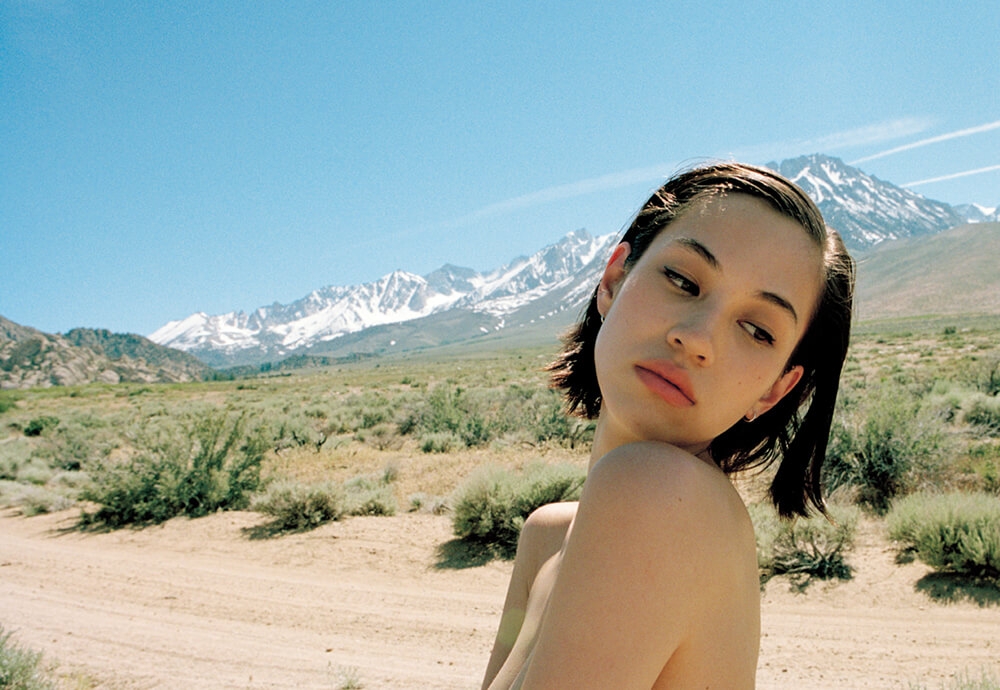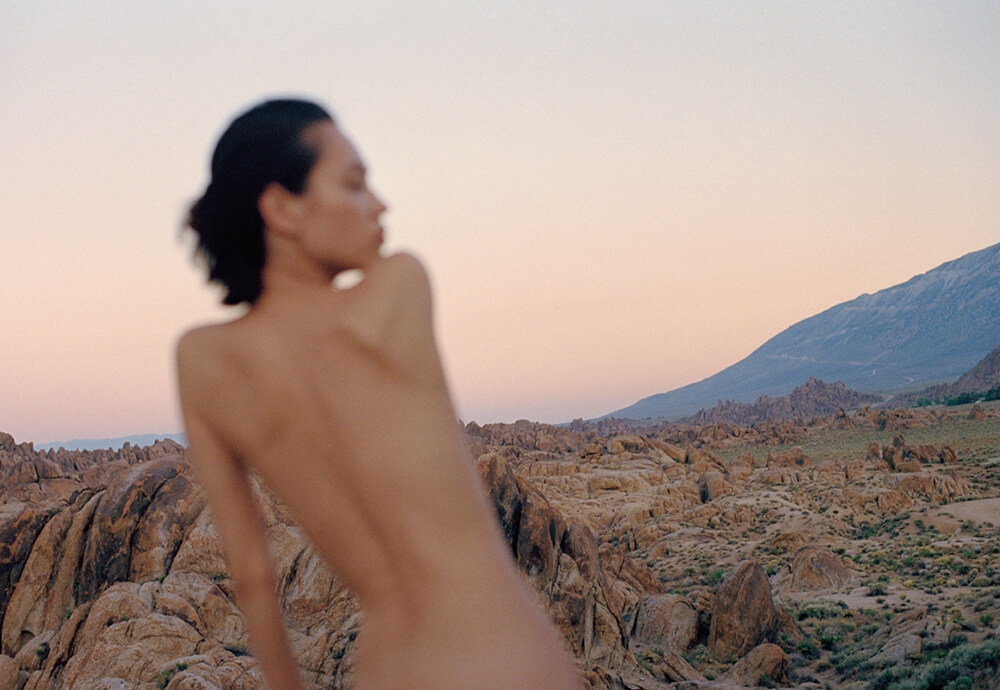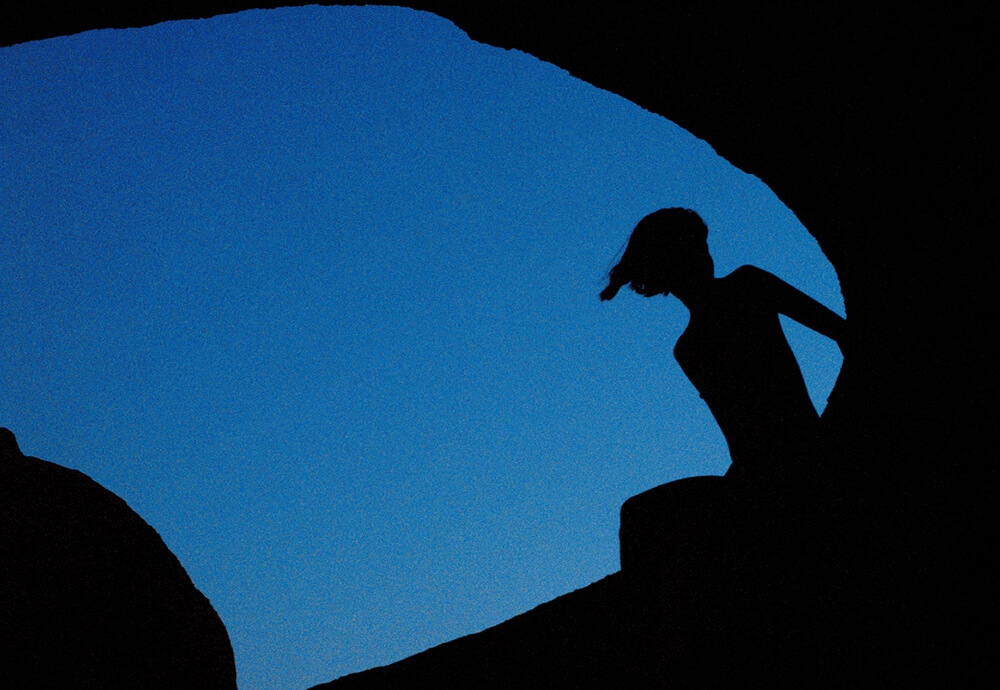 ——Point when we choose photograph?
What "Monica was particular about is positive" Suweon

Mogi "is flow of Sunrise and sunset yes. We seemed to pursue the sun for three days when we made road trip"

Suibara, as for "the beginning of collection of photographs, positive rises, and become Sunrise, and fall, positive is laid out from there. When you photographed, you felt positive to be great"

"We are depressed, and it is pitch-black, and slightly scary, we feel, and rare child seems to cry, as for the photograph of of the last, as for whom, the sun really looks spiritual Motegi because I was not"
——Episode that is particularly impressive in trip?
Suibara "there was very a lot, but there was big rock on the last day, and desert ran place such as canyon which spread. Then see the white world suddenly. We were surprised very much because we did not expect that it became snow scene from desert actually and were excited"
In Motegi "and July. It was very mysterious place where landscape took place diagonally that it snowed in by driving of around 30 minutes from desert. Though we have snow, it is warm"

Suibara "there was nobody, and was really in dream. Photograph (laugh) that what Kristen begins to say, "we can absorb solar energy when we open leg towards the sun, and let's do because we seem to be good very much" one more and took afterwards lies on blue picnic blanket. It was very valuable experience. It is comfortable and was like liberation"

Motegi "wants everybody to try yes"

Suibara "right?. But whether it is difficult because you must look for place where there is nobody" (laugh)
——As for own body, intention called own thing was just felt at the same time to feel symbiosis with nature in nude of product.
Suibara "the major premise includes that, and do not do such a consciousness when take. You seemed to seem to really return to natural human, and it is beautiful place, and as nobody is, it becomes bare foot, and undress. Then vitality wells up strangely and we are glad and are made to do by feeling that wants to run, and we are impressed, and it becomes emotional, and Monica take that in experience that, anyway, mind seems to shake all the time. State that we think that it is negative and is often arrested for wind called "nude of readiness" when time and physical exposure to produce collection of nude photographs appear for many movies, but this is there really so with figure of straight fact at all. Therefore surely pull time if you come to see body that woman undressed with an effort for sense that we seemed to set up, and may not do. It seems to be sexual, and there is not at all and is feeling such as human being paean catching naked body of woman positively"

Mogi "photograph changes impression only at physical angle very much. This thinks that something like strength comes out naturally not part which is sexual. Photograph climbing place of big rock looks very strong, and rare child is feeling like people in the ancient times. After all, something trades soil barefoot when we touch. We think that anyone wants nature to run in nude once. It becomes really free and is comfortable. I feel sexual toiunjanakusoiu freedom on seeing this photograph"


Suibara "all this shooting resigned themselves naturally, and was feeling that became a part of nature. We think that it is oneself really plain. Experience whether there is once in the life released in nude in Nature. Neither age nor sex matters, and the feeling of freedom to be in photograph thinks that it is what as human being vs. human being or may feel"
——This photograph is the most so, but, for Mizuhara, always says when Motegi is photographer representing oneself true. What kind of place would it be from that relationship of mutual trust of two people was built?
Suibara "often met by work, but liked photograph which she took very much obediently, and was ichi FAN first. Circumstances that grew up are similar and are enough, and be similar to favorite music and art, culture. kidattaritokamosodesuga, wavelength to like going to place with nature match"

Mogi "the life of two people always synchronizes for some reason. For example, she falls in love if I fall in love. Therefore we can talk in the same timing and know and are fun even if we do nothing"

Suibara when "break up, almost have the same timing of romance, too (laugh). There are two people and talks a lot and may encourage each other or we overlook event slightly and it is the same to see and the conversation works somehow and is connected and. It is some connected relations strange very much that we cannot define by words very much. We think that we cannot meet such people very much"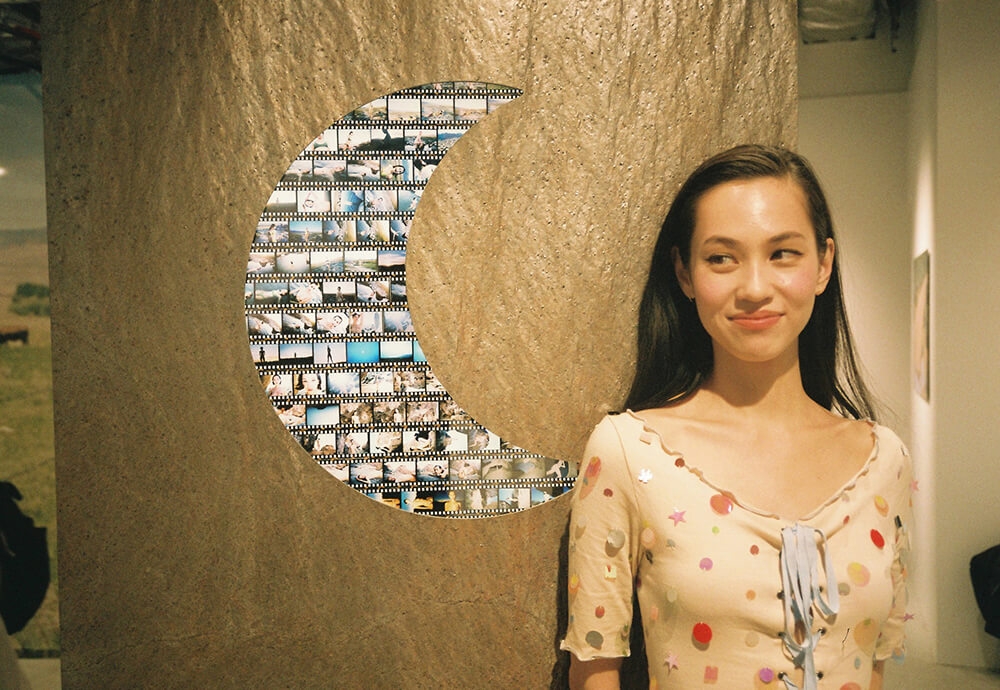 ——For Motegi charm as subject of Mizuhara?
Mogi "rare child does not make limit by oneself. As we may feel what we restrain, but rare child is not really afraid of what show true face of oneself when we photograph other people, it is fun for photographer very much. Because it makes look cool and works out and trusts yes"

Suibara "Monica does not like pose, too. We take down camera when we sometimes pose (laugh). As probably it shoots movement that photograph of Monica seems shinematikku. There is not feeling standing still at all, and I feel that we live. There is her charm. People who like such a photograph, and person taking such a photograph is rare and have great special ability that it is said most and draws part of subject in that"

Mogi "this shooting had many miraculous moments. That running photograph just suffers from place that rainbow has good by reflection of lenses" and

"A lot of photographs which are only miracle that is not calculated were in Suweon even if measured in exposure meter though there is not"

"Almost all photographs which we took in light box at this time become able to look at Motegi in display venue"

Suibara "thereby think is taken in natural environment, and how long these photographs are just seen more. Even display is very important works part-time"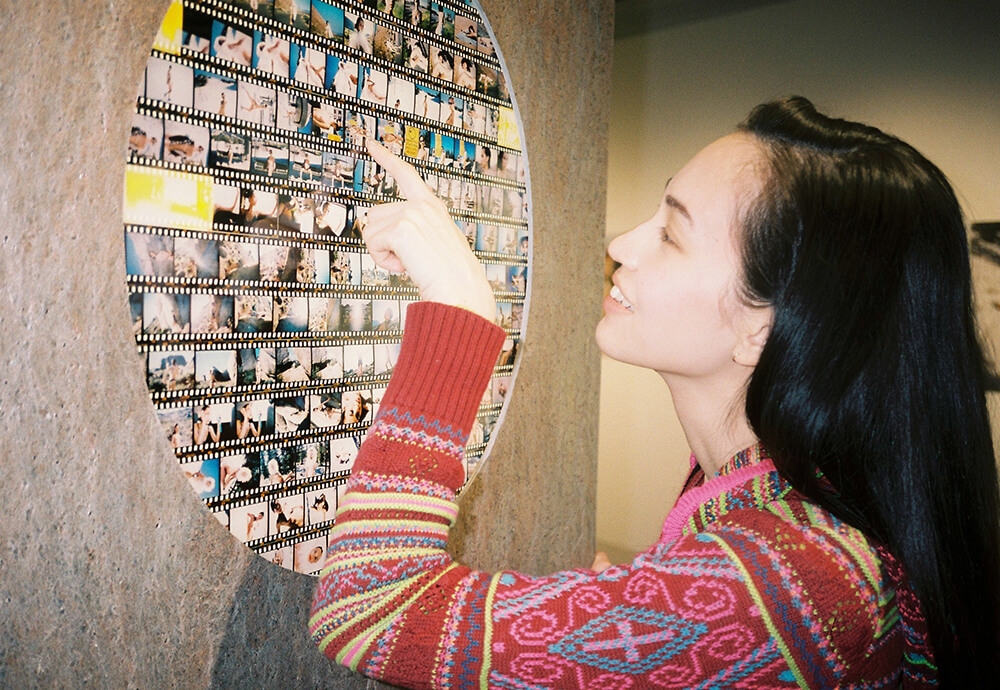 ——Feeling that Motegi seemed to like advertisement of PARCO, display, publication in PARCO were realized?
"We began photograph, we loved, and CM of PARCO of the 80s approached with this display and collection of photographs from us Motegi for a long time in the 70s. However, we were glad that we did it so freely"

Suibara as "PARCO made culture all the time, there was respect for art very much, and was stouthearted as that sense of values was with, and was thankful. As this photograph was thing photographed for us at very valuable time, in form that oneself never regretted if we provided, we wanted to express in their states that there was in hand properly realistically, but there were their things more than expected and was really glad"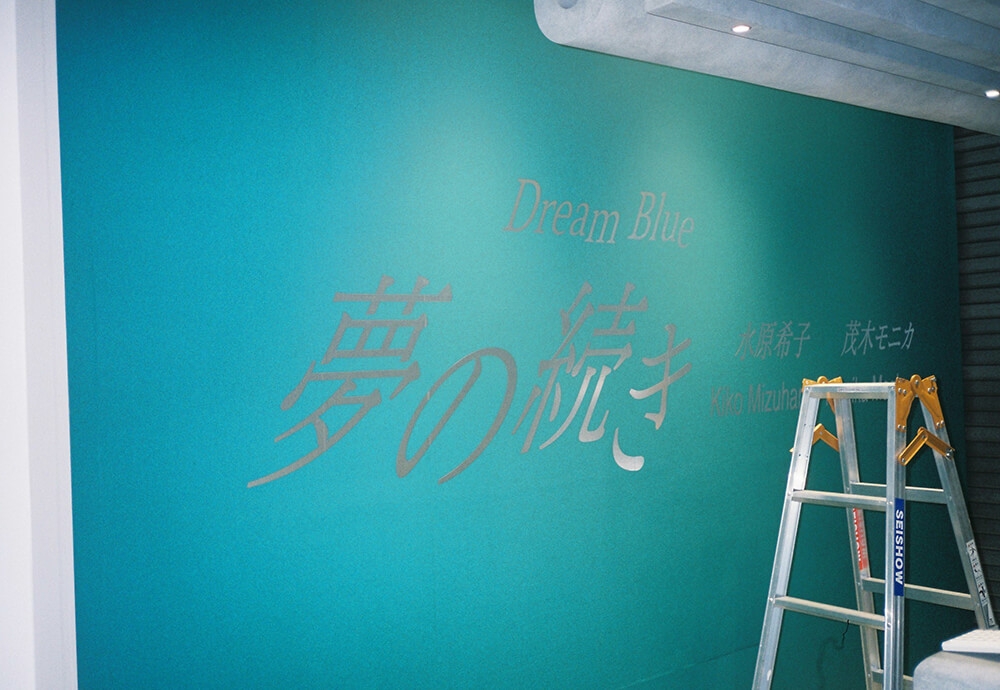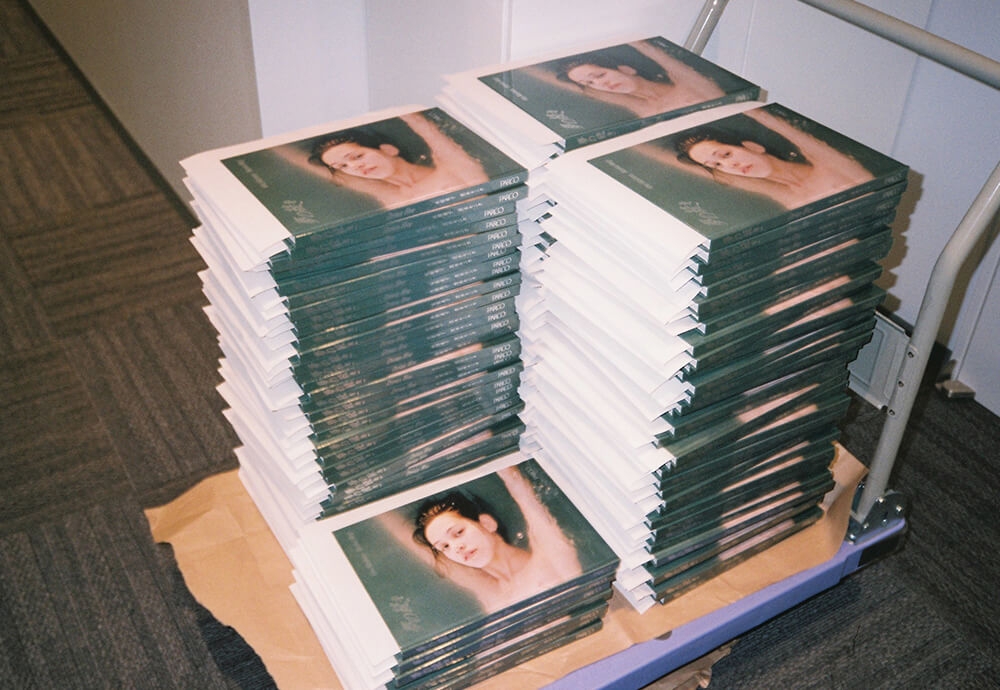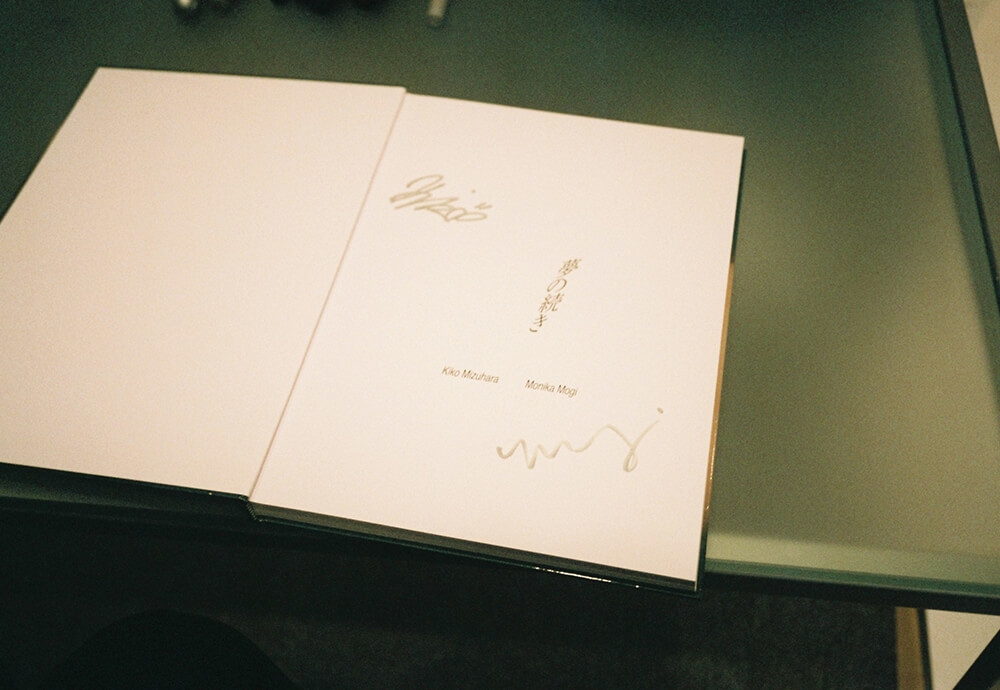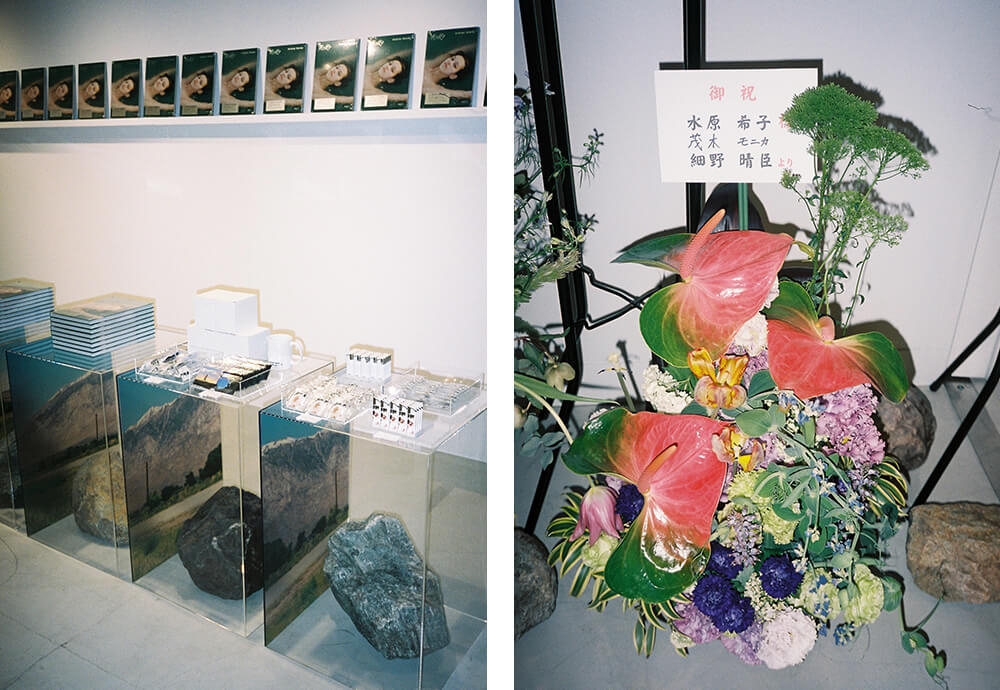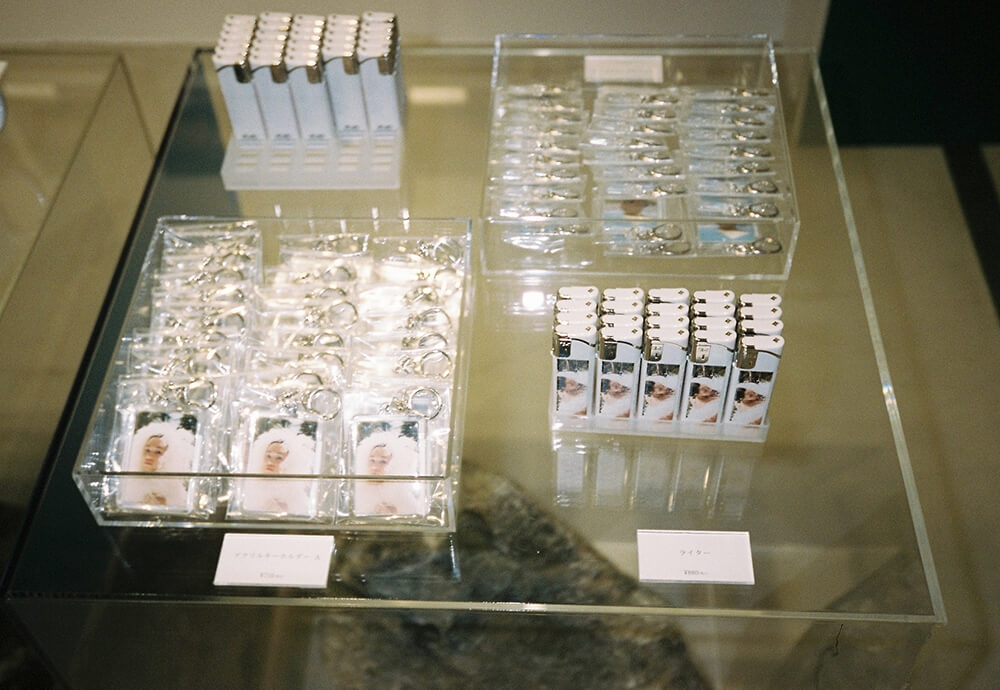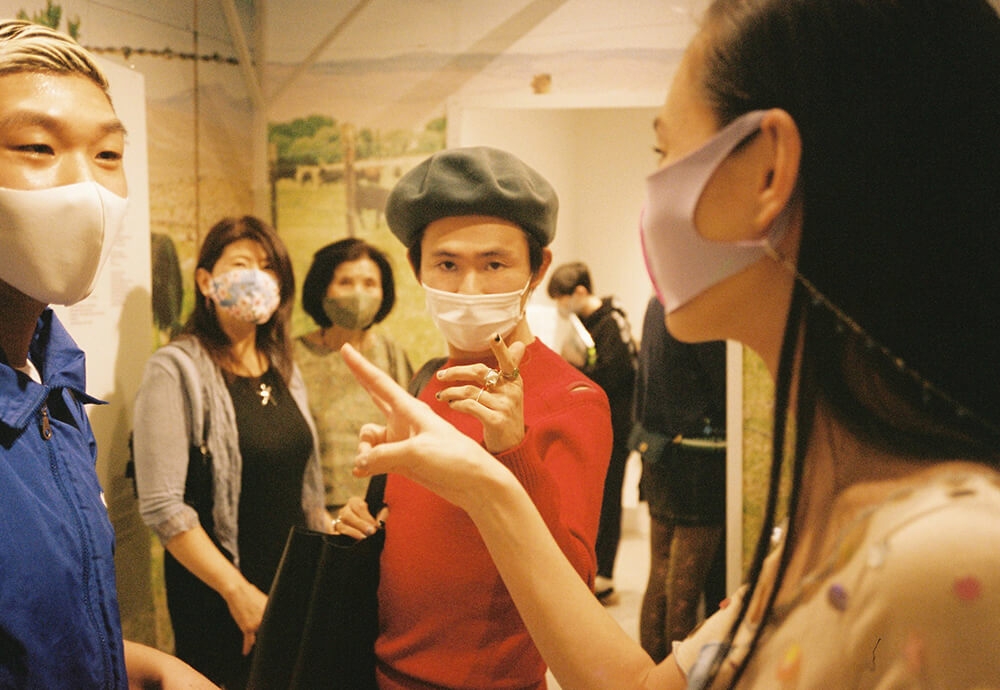 Photo: Warach Pattayanan
——As for Mizuhara, it is opened a store in plan of "CYCLE " which we made sustainable o theme in your brand "OK" (CYCLE POP UP STORE) in Shibuya PARCO.
Suibara as "think that what everybody is conscious of is important about sustainability, think that may be careful in living a life as one person, but may be informed through fashion. We dismantle used clothing for child now and make bag and make knit cardigan and bag, hat using regenerated fiber from clothing garbage which has been collected. As thing which made stuffed toy and cushion using clothes of used clothing is popular, and younger sister was sold out immediately in last POP UP, sister makes stuffed toy from used clothing this time again. And we are going to sell mask holder which we dismantle all the parts of accessories which were not used and connected with one chain. As it is handmade, it is very tough, but is worthwhile one by one. As we think that thing thrown away being given birth to in such a clean form, and strange waserarerundayoto telling and thing showing, the posture are important very much, we challenge a little. If everybody feels value to such a thing, we think that it is very good"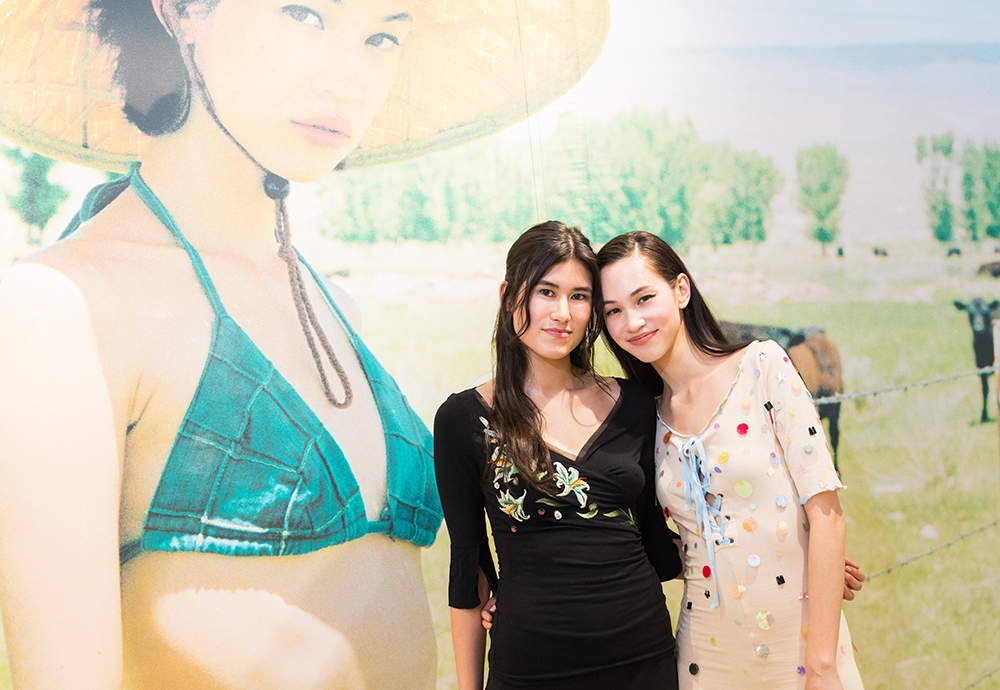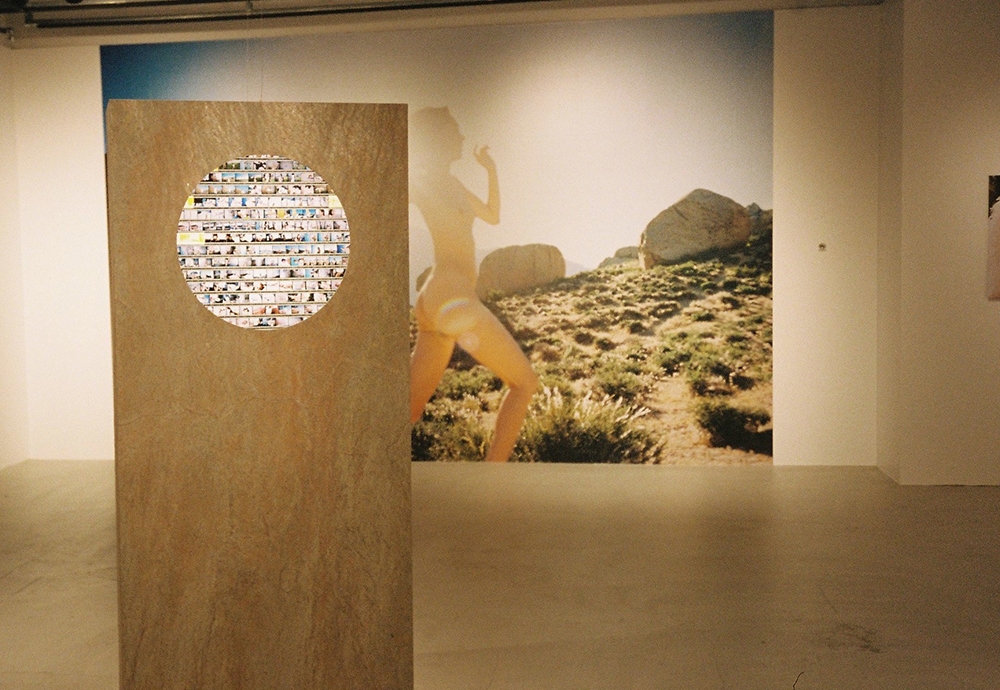 Collection of collection of Kiko Mizuhara photographs "in a series of Dream Blue of dream" Kiko Mizuhara, Motegi Monica photographs present with signature
During period of from Monday, March 29, 2021 to Sunday, April 11, we will hold present in Shibuya PARCO formula Instagram.

<application method>
① We respond in Instagram official account "@parco_shibuya_official"
② We click the like button on contribution targeted for collection of collection of Kiko Mizuhara photographs "in a series of Dream Blue of dream" of @parco_shibuya_official uploaded on March 29 Kiko Mizuhara, Motegi Monica photographs present with signature
③Click the like button Please comment on comment column of contribution that had you do.

From all of you who had you participate, we will present to two people by lot.

As we contact toward the election in DM, I would like follow of Shibuya PARCO formula Instagram @parco_shibuya_official (@parco_shibuya_official).

※As for the setting which, follow are off closed account, outside lottery object.
※We do application with one-off per person.
※Person having you already respond becomes lottery participation in clicking the like button in target contribution.
※Successful right assumes thing of the person of elected candidate and prohibits transfer (for all payment, free), realization to third party.


<successful announcement>
After fair selection, we contact only elected candidate by direct message of Instagram in around the middle of April, 2021 and exchange with election with shipment of prize. In addition, shipment of prize plans the end of April, 2021. Please note that you may be mixed up by circumstances to some extent.

※Address of prize is limited to Japan. By address, new address ignorance of customer, I may not send.
※After, the successful contact before date without reply to direct message of offer of information of addresses when there is not, election becomes invalid.
※Personal information having you provide from elected person will use only for successful information, prize shipment of this campaign.
※We do not accept inquiry about election reason at all.
※We prohibit act that act, we against act, purpose to interfere with operation of social media judge inappropriateness.
※This campaign has nothing to do with Facebook company Instagram entirely.
※Please note that you change without notice and may cancel this campaign.
Display name

Kiko Mizuhara, Motegi Monica photo exhibition "in a series of DREAM BLUE of dream" exhibition

Venue

PARCO MUSEUM TOKYO (Shibuya PARCO 4F)

Exhibition period

From Saturday, March 20, 2021 to Sunday, April 4

Time

11:00-20:00 ※Until 30 minutes before ⼊ ground being closed. We are closed daylong at 18:00.

Admission

1,000 yen ※Non-school children for free.
11:00-20:00
※We may be changed from the viewpoint of infectious disease extended prevention on business day. For more details, please confirm Shibuya PARCO's HP.
※This exhibition has expression including nude. Thank you for your understanding.
Title

Collection of Kiko Mizuhara photographs "in a series of Dream Blue of dream"

Photograph

Motegi Monica

Specifications

All 160 pages of A4 seal hard cover kolor

Expected price

3,300 yen ※The bookstore release (the March 19 exhibition precedent release) national on April 15

Publication

PARCO publication
Kiko Mizuhara
It was born in 1990. The Godo, Hyogo breeding. We start model activity in 2003. Movie makes its debut in movie "Norwegian forest" in 2010. Afterwards, we play an active part in domestic and foreign fashion magazines and advertisements, TV dramas. We send experimental projects such as art work and product collaboration or event by own project "OK" for the world with creators who can share thought that is peace with the creative.
Instagram (@i_am_kiko)
Motegi Monica
It was born in 1992. We play a role mainly on fashion magazine and advertisement campaign since we made our debut in photoissue of "VICE" in the teens. We do not use digital camera at all and photograph all with film of 35mm. We exhibit picture work including short film by art festival of Barcelona and cross the achievement to many divergences without being confined to steel.
Instagram (@monimogi)