Triendl Reina who attracts person judging from lovely smile, and plays an active part in TV, movie, magazine widely. It is collaboration rate shop of "Ameri VINTAGE" and "POP BY JUN" for a limited time that she came this time. Dress which we copied beautiful work into of photographer, Sayo Nagase playing an active part to base as for the topic of this POP UP in Tokyo. It is what Nagase that photographed trindle which wore that in the body. We send design of the special shooting.

SAYO NAGASE X AMERI collaboration item is now on sale here↓
PARCO ONLINE STORE
Photo

Sayo Nagase
Hair&Make

Madoka Ban
Text

Mariko Uramoto
Edit

RIDE MEDIA & DESIGN inc.
With dress which takes positive, and is transparent
We enjoy springlike layered
Brand from Tokyo where "Ameri VINTAGE" held in shop "POP BY JUN" that domestic and foreign attention brands come up for a limited time until Sunday, April 4 raises "NO RULES FOR FASHION" in concept. We lead and release collaboration item which printed work of photographer, Sayo Nagase (@say0ngs) in this POP UP. It is dress of Jyr material that delicate color attracts eye that trindle wore this time. "Daytime light wins light dress, and is transparent, feeling is beautiful and seems to be correct for night outing". Silhouette that hem spreads in flare is glad that you can show style well. If if put denim together, put camisole dresses together below casually; in occasion. We make use of translucency and can enjoy various wearing depending on underwear to put together inside.
SAYO NAGASE SPRING MORNING COLLAB DRESS\26,400 (tax in)
Fashion and photograph sound
Special collaboration
T-shirt and Ron T, pleated skirt and bag layered other than dress that trindle wore collaboration item with Nagase, all 6 types of scarf are lineups. We select photograph of flower in main, and, as for the design which we made use of the view of the world in to the maximum, delicate color is impressive. "It is clothes fitting spring feeling very much. Saying as I love flower, is just looking, and mind becomes bright; trindle. It "was past that Nagase made clothes with apparel brand about this collaboration, but was fresh as there was not design which printed photograph to Tulle material like this time. Movement is given when we wear and shows different expressions again. We liked dress in particular. After photographing shall I buy?at a stretch in shopping mode. We establish gallery space on wall in shop and we display work of Nagase whom we used by this collaboration and sell. Trindle enjoyed appreciation, too.

SAYO NAGASE X AMERI collaboration item and work are now on sale here.
(from the left sequentially) SAYO NAGASE COLLAB BAG\11,000,
SAYO NAGASE SPRING EVENING COLLAB SKIRT\22,000,
SAYO NAGASE SPRING MORNING COLLAB TEE 14,300 yen,
SAYO NAGASE SPRING EVENING COLLAB LS TEE 16,500 yen (all tax in)
"AMERI FRGMT" to be able to come across only here,
Collection which reminds of pleasure to go on a trip freely
Collaboration item of "FRAGMENT DESIGN" which Fujiwara Hiroshi (@ fujiwarahiroshi) deals with is lineup in POP UP. It is characterized by silky comfort that it is easy to mix-and-match dress which made LOGO of "AMERI FRGMT" which Fujiwara dealt with on the entire surface in daily. In addition, it keeps popular item of Ameri VINTAGE 2021SS Collection which featured the theme of "Eur/asia". It is said that feeling that wants to appear on trip was stirred as for the trindle which faced item of this season when various countries including Europe and Asia became source of inspiration. "Trip was a part of the life since childhood. We want to still go as grandparents are in Austria to meet early. When we go to Europe, we want to go to visit Paris as it is standard to go around two or three places.
By design which is ejjii,
As for the wearing to feeling
Ameri VINTAGE suggests fashion which does not get snagged on frame. Taste of clothes which we want to wear by casual and mode, day including konsaba is fitting in heart of turning woman. "There are many items with twist in AMERI and always thinks when wonderful. Dress of 2WAY where it is worn in front and both rear that we were interested during shooting. As it seems that V-neck is different from turtle neckband in impression of neck each, should be changed by feeling;. It seems to be silhouette that trindle focuses by selection of clothes. "We choose thing which fitted own figure. As I do not so have the width of the shoulders, face is greatly seen when shoulder is narrow clothes (laugh). Therefore shoulder like thing to be able to show to fire, and to be. Ameri VINTAGE which trouble of figure covered by design which worked of edge casually had items which raised feeling in spring.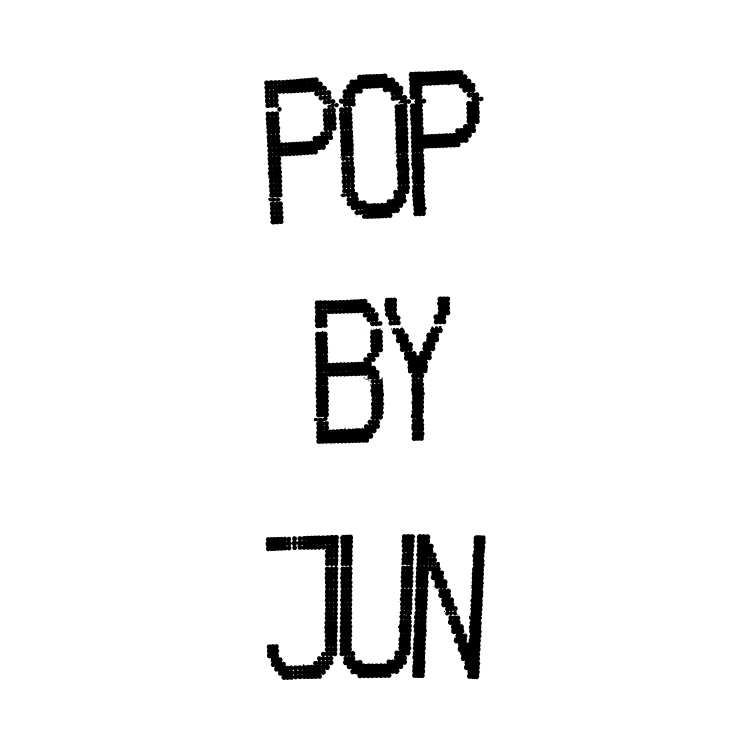 Shop name

POP BY JUN

Floor

1F

Phone number

03-6452-5027
Triendl Reina
We are from Triendl Reina 1992, Austria Vienna. In 2009, we make our debut as model. Magazine "JJ", it is played an active part in various mediums including "ViVi". From 2019 in model of "with." We appear on movie "rial tag" others topic product a lot since we make our debut as actress in 2012. Forthright character is popular and is playing an active part in variety programs. We are appearing as regular commentator in the TBS "hiruobi!" morning every Monday.
Instagram (@ toritori0123)
YouTube (happy torindo)