Season when we part with thick coat in spring, and feeling of fashion increases to feel warm sunlight. So that Triendl Reina who repeated careers as model steadily looks for the seasonal clothing; "A.P.C." "08circus" to 3 stores of "emmi." We heard how to spend in own outlook on fashion and house while going round shops.
Photo

Sayo Nagase
Hair&Make

Madoka Ban
Text

Mariko Uramoto
Edit

RIDE MEDIA & DESIGN inc.
To classic item
"A.P.C." which mixed taste that was traditional fashion
It is A.P.C. of birth in France that trindle was visited. As for the spring of 2021 collection that featured the theme of "Old School Chic", lineup is doing universal item which is indispensable to wardrobe of A.P.C. including jacket and shirt which student wears. "Place where A.P.C. likes what article is good, and is worn with bottoms of shortish length surprised at a little" and trindle. Floral design blouse of bright yellow that what we matched with navy half pants raising preppy feeling attracts eyes suddenly. Elegance added unique horse's hoof-shaped "Mira Small bag" which we came up with the idea of from horseback riding for from shoulder, too.
Isabel blouse 35,200 yen, Diane short 24,200 yen,
Mira Small bag 49,500 yen, Juliette sandals 50,600 yen
We expressed brand philosophy,
Space where Esprit worked with minimal
A.P.C. that two concepts that brand regarded as important named initial of "atelier (Atelier de Production et de Creation) of production and creation." Though we embody casual elegance consistently and it is simple and does not insist after establishment of 1987 too much, fashion with feeling gets much support in particular. Wood household articles comprised by the cause of the Mr. French architect Loran do low supervision to deal with shop design of the whole world, brass and white oak of gold agree with interior of Shibuya PARCO shop, and it is in shelf or sofa in impressive space using curve. We can enjoy shopping in shop feeling French Esprit which expressed brand philosophy "to make use of characteristic of material which kept on choosing, and to be made with minimal clothes using craftsman technique mark".
We can make only leather goods in the world,
Special carved seal service starts
Leather goods which are Aiko Nic including "demirumminibaggu" of half moon type and classical "gills mini-bag" are popular. In shop, new works which "Jamie neck pouch" which storing powers are enough for or elegant handbag "Farrah mini bag" with buckle of gold are worried about line up while being compact size. In addition, we start from carved seal service "A.P.C. pasonaraizeshonforezaguzzu" for leather goods such as bag or wallet from this spring. We combine letter (dot, comma, and) with initial of up to three characters freely in particular and we choose from three kinds of gold, silver or emboss type and can carve a seal. Carved seal is possible to not only body portion of bag but also strap part and is permanent service to be able to make only item in the world. In and "item with initial has special feeling present saying is saying seem to be pleased"; trindle. In A.P.C., held by accessories fair only in period until Sunday, April 11, 2021. We can receive initial carved seal service free during period.
Demi-Lune compact wallet 31,900 yen
"Moderate prettiness and properly feeling
We like compatible place"
Trindle which was interesting, and looked at the shop where 21SS Collection was displayed at. We seem to have found curious item promptly. Item that pearlies is impressive in what we had in our hand saying it is saying "dress of polka dot of navy X white is very wonderful". In addition, denim corner that is icon of brand is checked without exception. "We use standard denim habitually from the old days. It wears well because it is simple design. There is feeling with moderate prettiness properly, and A.P.C. likes not only denim but also all items. When let's wear A.P.C. when go to the parents' house of marriage partner for greetings, nurse delusions; (laugh).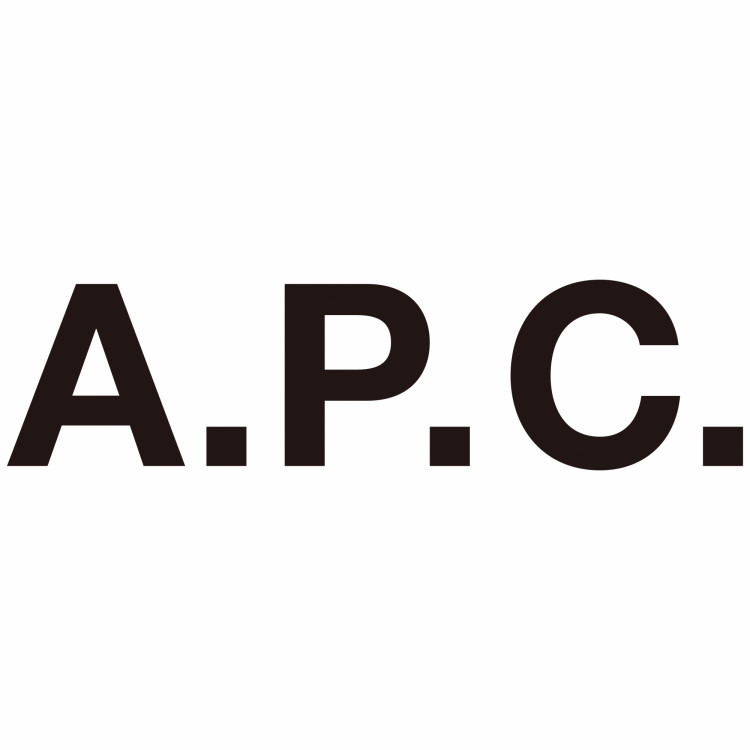 Shop name

A.P.C.

Floor

2F

The handling item

Women/men/fashion goods

The handling brand

A.P.C.

Phone number

03-6416-0036

Formula brand site

Official SNS

Instagram: @apc_paris/
Twitter: @APC_JAPAN

Remarks

TAX FREE