Kiko Mizuhara who plays an active part in global as actress and model, ambassador of brand. It is cruising in shop of three doing approach that is sustainable in Shibuya PARCO where we continue working on which is sasuteburu as next-generation building in consideration for environment. A lot of stylish ideas that are sustainable in shop "CYCLE POP UP" where brand "OK" that oneself deals with participated for a limited time. We heard there of sustainability that Mizuhara thought about while enjoying fashion and gourmet who were kind to the earth and person.
Photo

Suguru Tanaka
Text

Akane Chuma
Edit

RIDE MEDIA & DESIGN inc.
We change the future of the earth through fashion
"CYCLE POP UP" which thought about global environment
"CYCLE POP UP" of shop where idea called coexistence symbiosis "with" nature which approach that was sasuteburu of "OK" that Mizuhara presided over and Shibuya PARCO raised sympathized with for a limited time. "We thought that it was my mission to be in this industry for a long time that defined value of fashion newly and held POP UP. What we want to buy because important thing is not because it is ecological and is pretty. It thinks that it wears only thing which oneself likes no matter how much there is social significance, and it is important to have you wear with attachment carefully. By working hard, and making thing with high quality, want to suggest sustainable new luxury. Cushion which younger sister, Yuka of Mizuhara recycles children's clothes and made is one. Design and the making of sustainable thing are valid.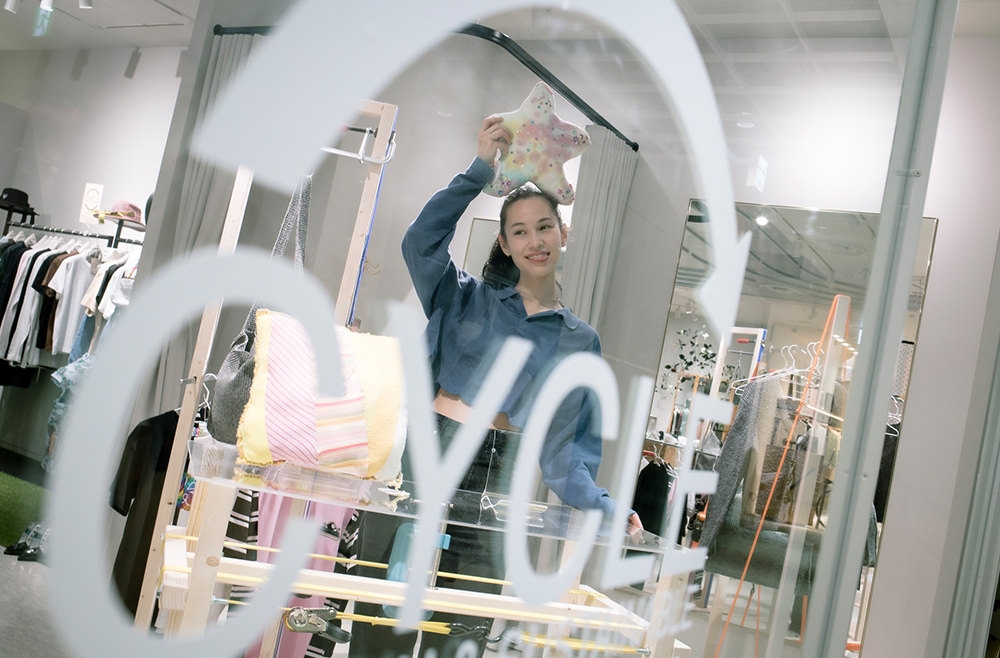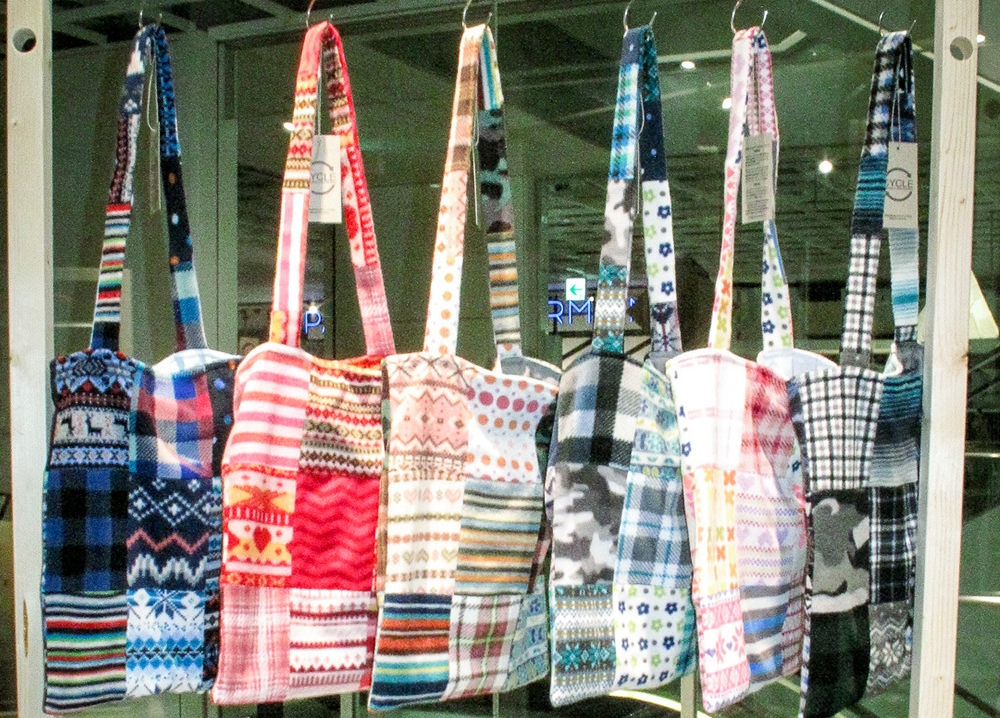 fleece patched tote bag for each 10,120 yen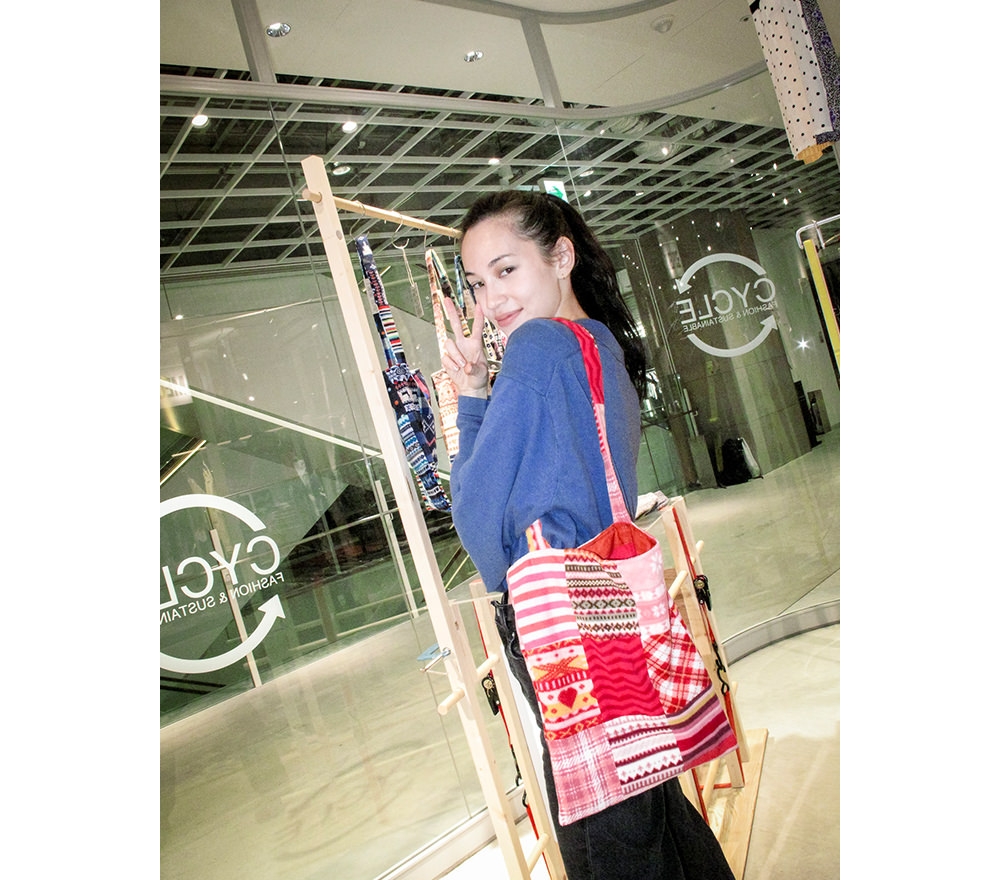 Do not compromise, labor and time or figure confidence product.
Reknit & fleece bag
Reknit cardigan is coproduct with recycling company "Nakano" of fiber. We collect clothes garbage without place to go and sort, and it depends with thread with thing which we compressed into felt form, and it is said knitting. Fleece bag which patchwork made kids' used clothing that another recommendation was popular last time. "Anyway, sasuteburu is fight with cost. As there is limit when it is Small business like us, we want large company to work proactively. We are glad if we have you know that you can create so wonderful things by recycling. As for the mask chain which made with dead stock of bracelet and necklace by all means check.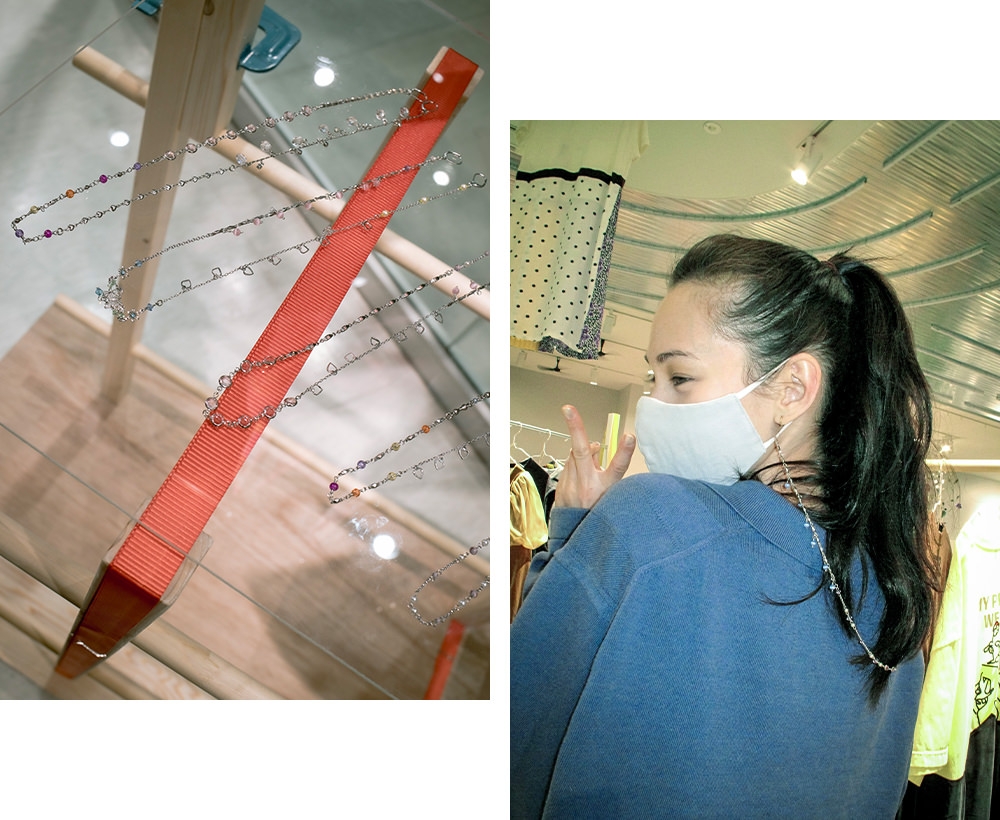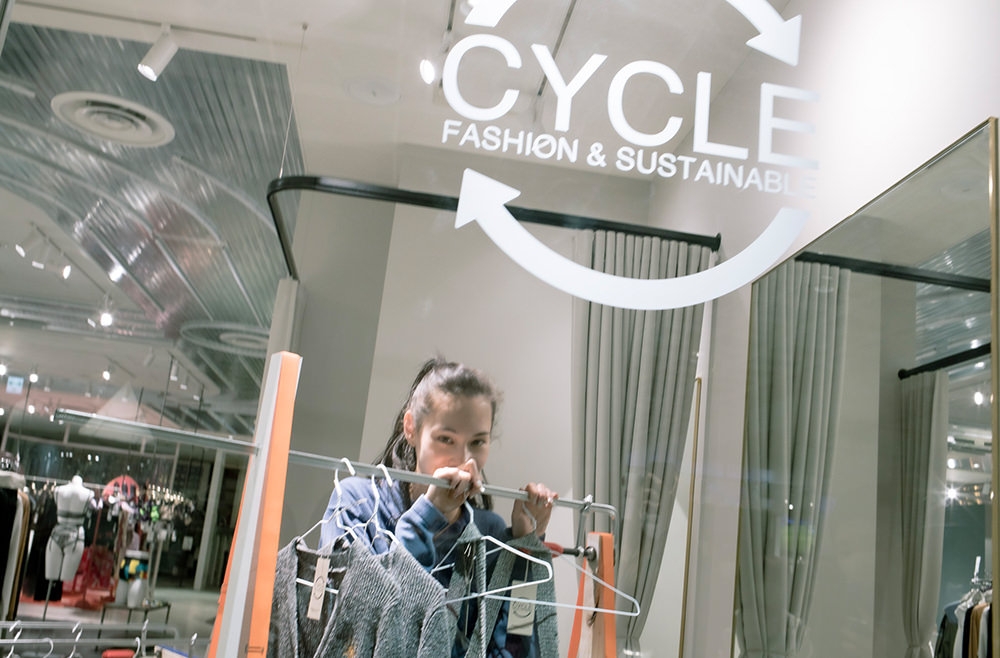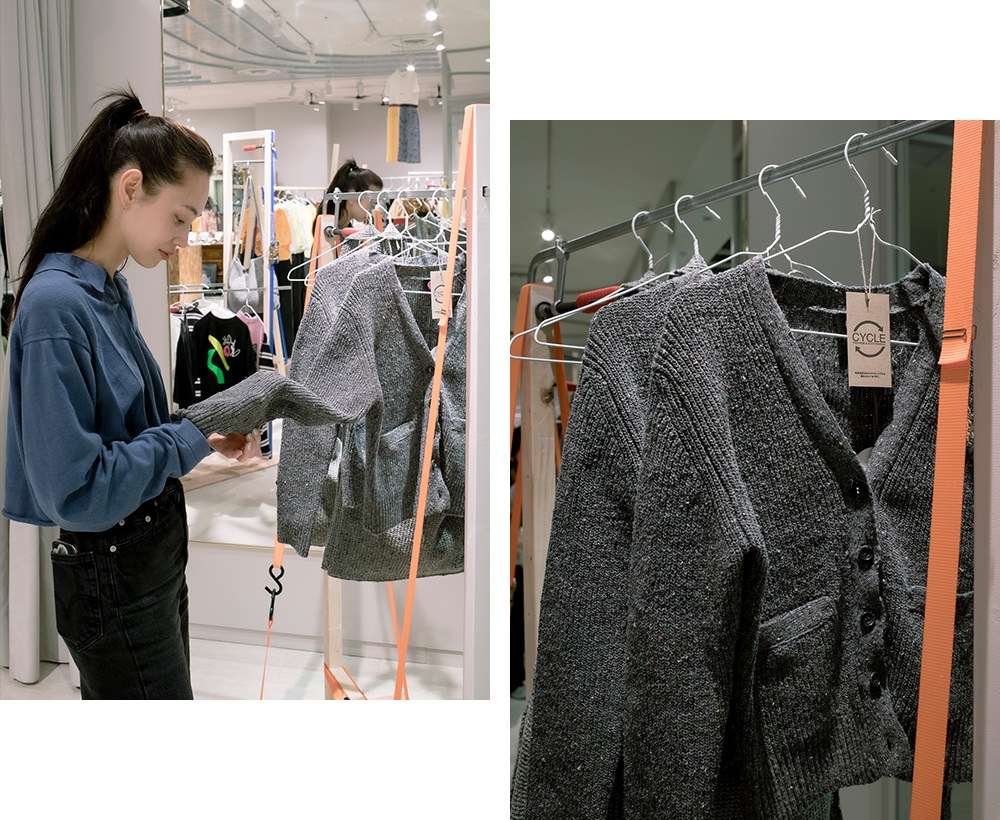 RE knit cardigan [Gray X Orange] 19,800 yen
To dead stock which brand holds
Record new life; "YEAH RIGHT!! "
What presided over this CYCLE POP UP for remake using zanfu with reputation "YEAH RIGHT!! ". We develop k3, PAMEO POSE, remake item with popular brand in astringent juice ⾕PARCO including FURFUR. Brand improved stock to hold and cycled and brought to life as new design. Arrangement bold in monotone that T-shirt which OK and "OPENING CEREMONY" had collaboration of in the past is graphical. Eco-specifications that household articles to dismantle, and to be able to carry which "new star" (PORT PARCO) who set up shop at 4F dealt with used scrap woods.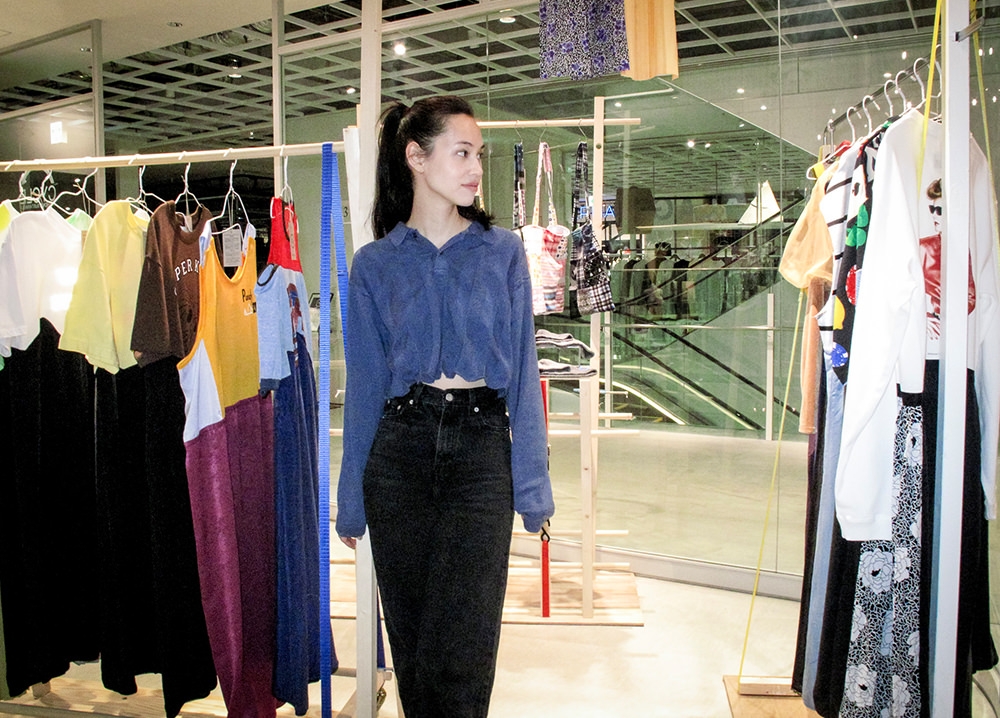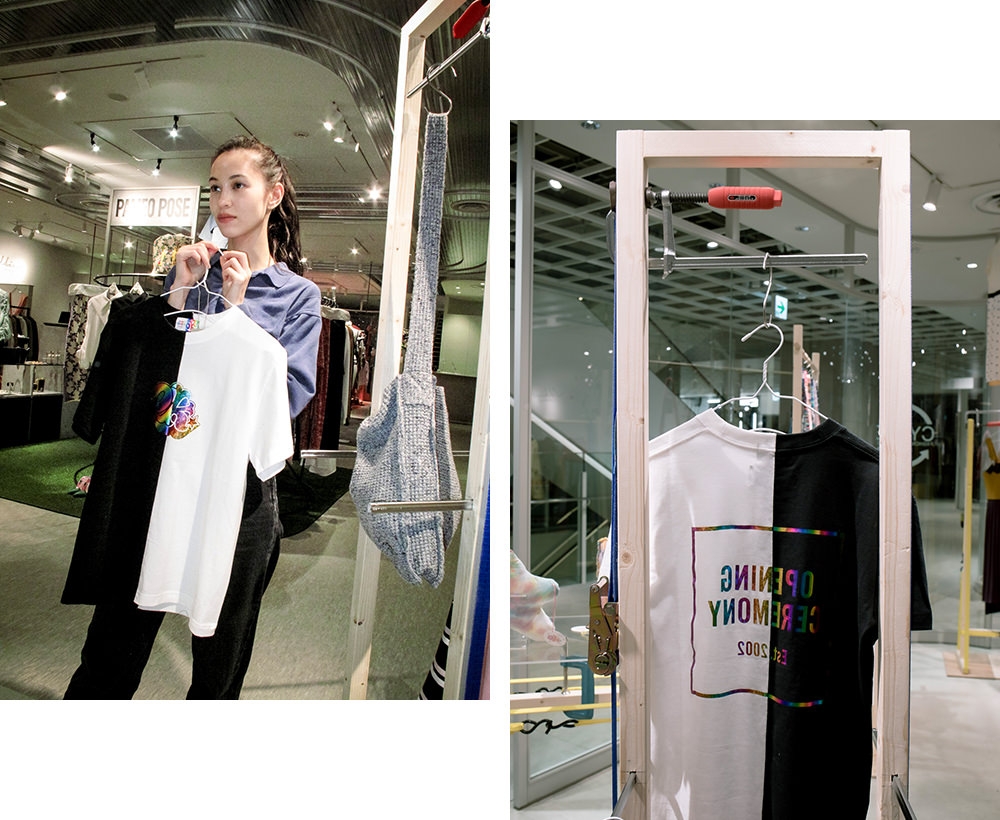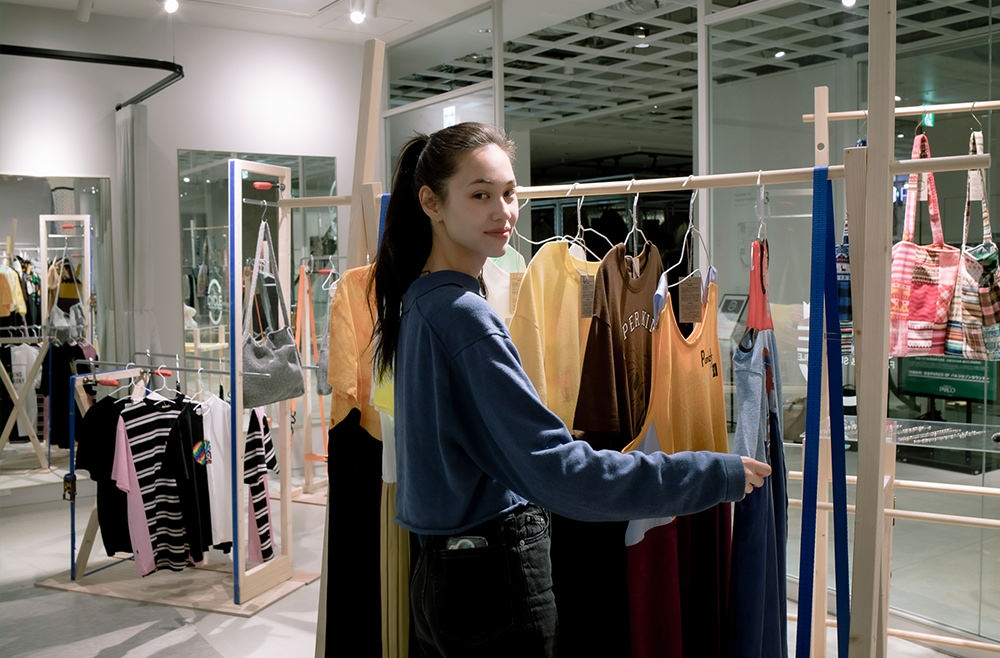 Eco can be compatible with fashion.
The positive future when Mizuhara fixes the eyes
How will OK develop from now on? Let alone "continuation of remake, we adopt the eco-subject matters such as bejireza to new work and let circulation that is kind to the earth be more powerful". As for the invention that new work makes build-to-order manufacturing as it is not sasuteburu that incites consumption excessively and does not provide waste. "Mainichi is continuation of challenge. But make people happy, and fashion gives confidence, and is influential in not only appearance but also the inside; is fantastic. Everybody obtains thing which really liked by all means and wants you to enjoy for a long time carefully.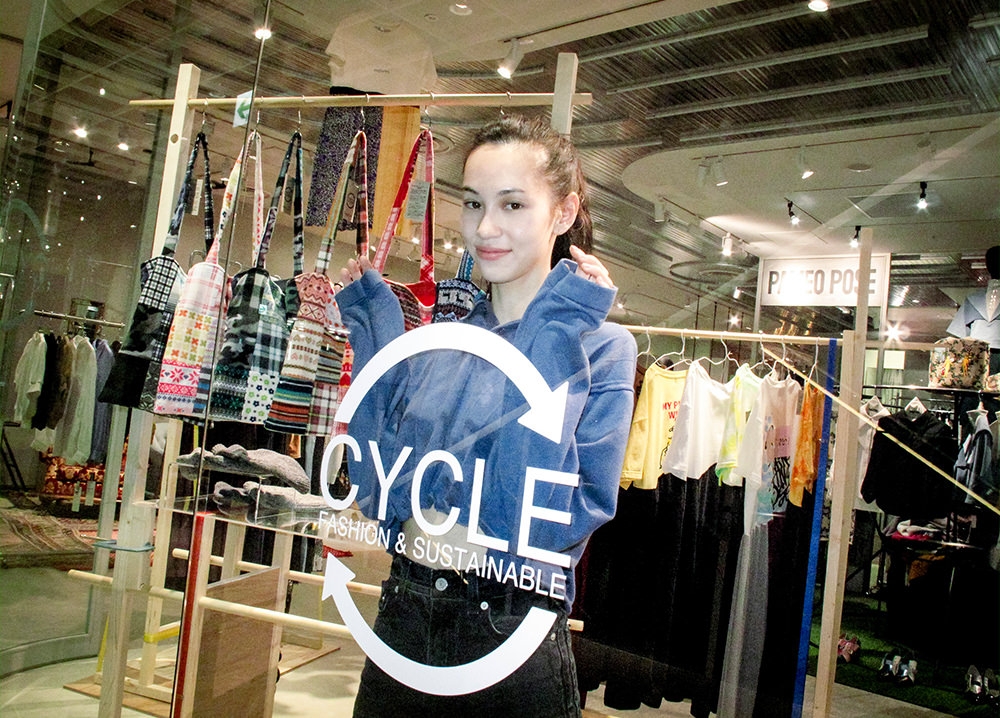 ※In this POP UP SHOP, period is expired. Thank you for your understanding beforehand.