In "PARCO MUSEUM TOKYO" of Shibuya PARCO, 4F, private exhibition "FREAK" of actor, Tadanobu Asano is open. The past products sleeping from thing which we dealt with in warehouse gather in a hall, and it is contents which can have a glimpse of full picture of Asano as artist recently. "We should be able to describe painting in anyone. But we say, "I am poor" because we mind eyes of another person. But there is not the modesty as I described all the time since it was small. Asano who says, we think that it does not need to be detected in anyone as this is my world. Let alone picture, we asked the person story about the display that a great variety of works formed a line to wooden sculpture, picture.
Photo

Kohki Hasei
Text

Keisuke Kagiwada
Edit

RIDE MEDIA & DESIGN inc.
We wiped out hesitation for picture
Drawing with ball-point pen
Asano holds "error" (1999), "BUNCH" (2003), "TADANOBU ASANO 3634" (2,018-2,019 years) and 3 degrees private exhibition until now. We attracted public attention as the first private exhibition in 15 years last time, but then pass until this exhibition only for two years. Now, Asano of "mode" representing picture is switched on? "We described the back of "BUNCH" somehow, but were not feeling every day as before. For describing painting, there might have been something like some hesitation. But when shooting was in 2,013 years in China (movie "ra*heta**boshi"), we may say shooting in foreign country, and stress collect. I was able to tell that it was great when we drew ball-point pen debatto on the back of schedule list. "It is a, this. When you should continue only thing when you draw on nothing paper with ball-point pen. So we came to describe every day again.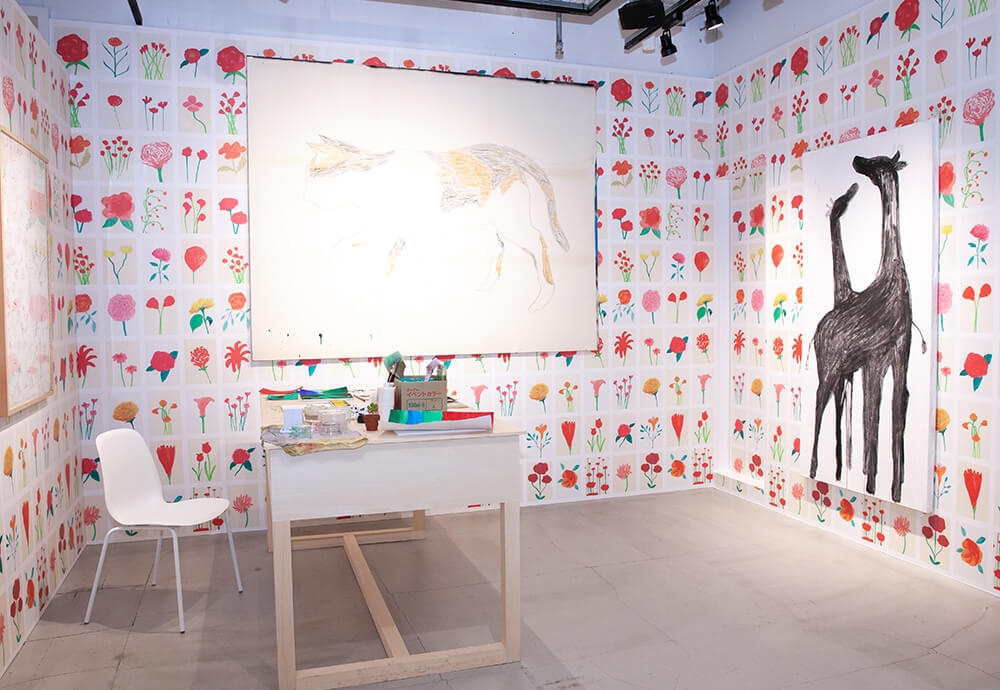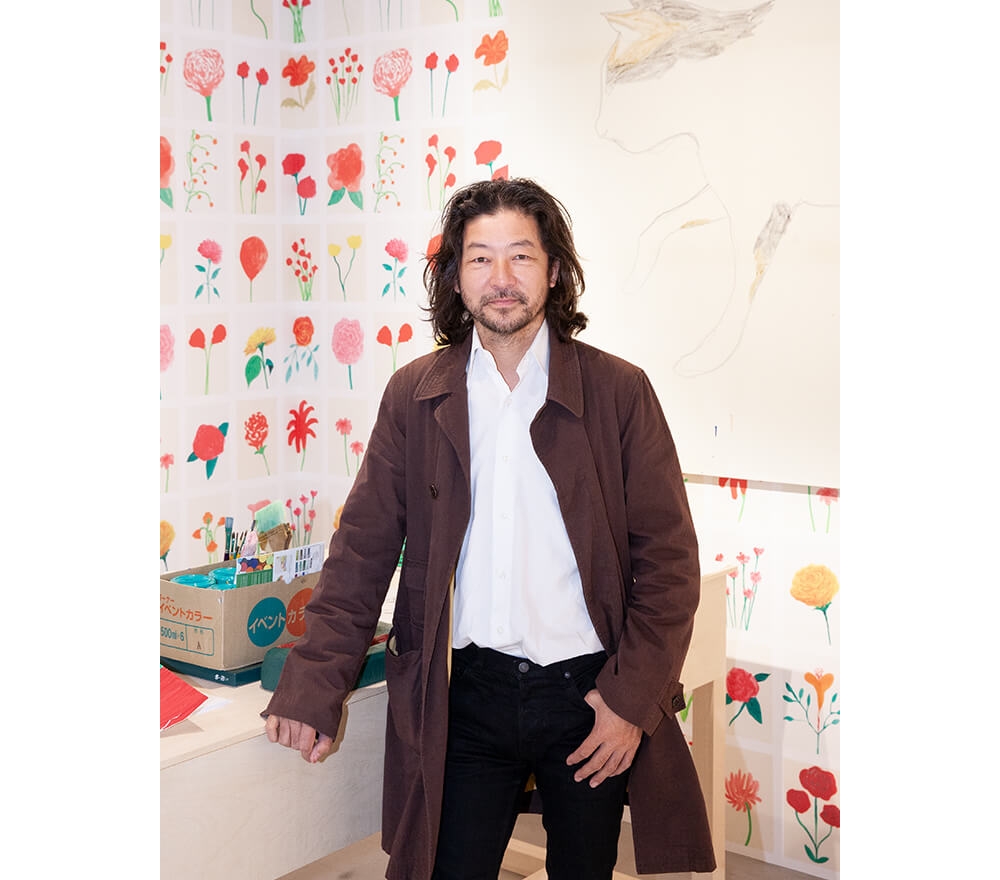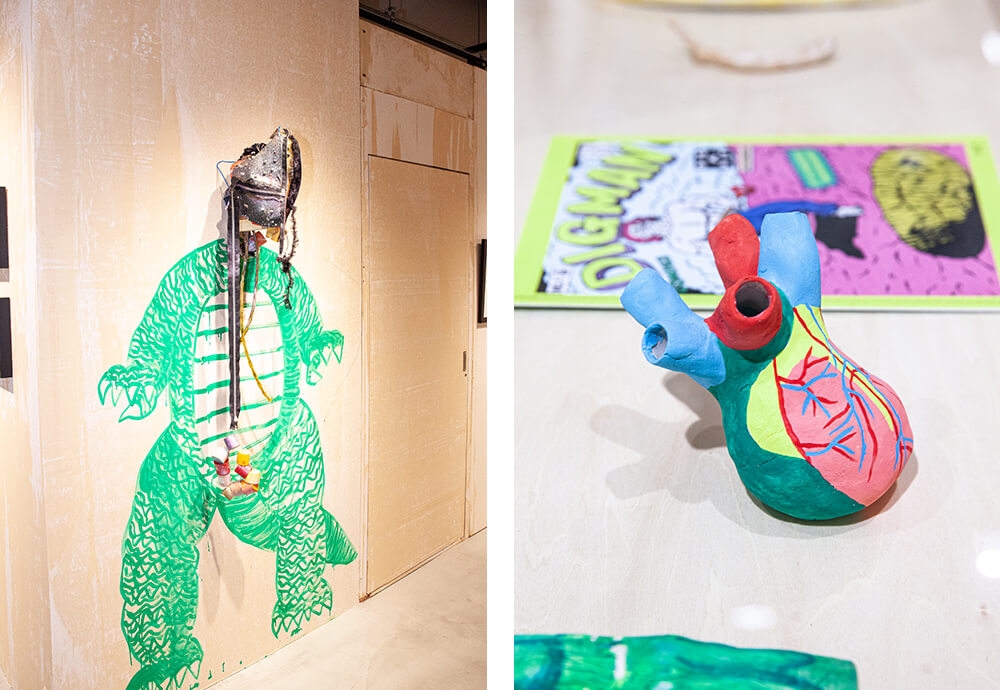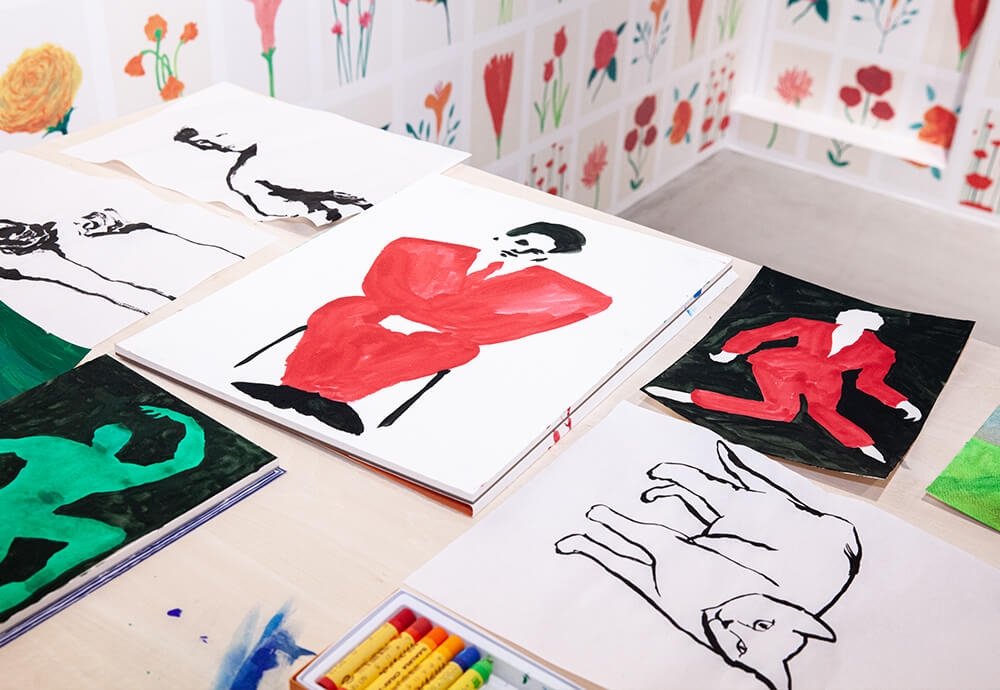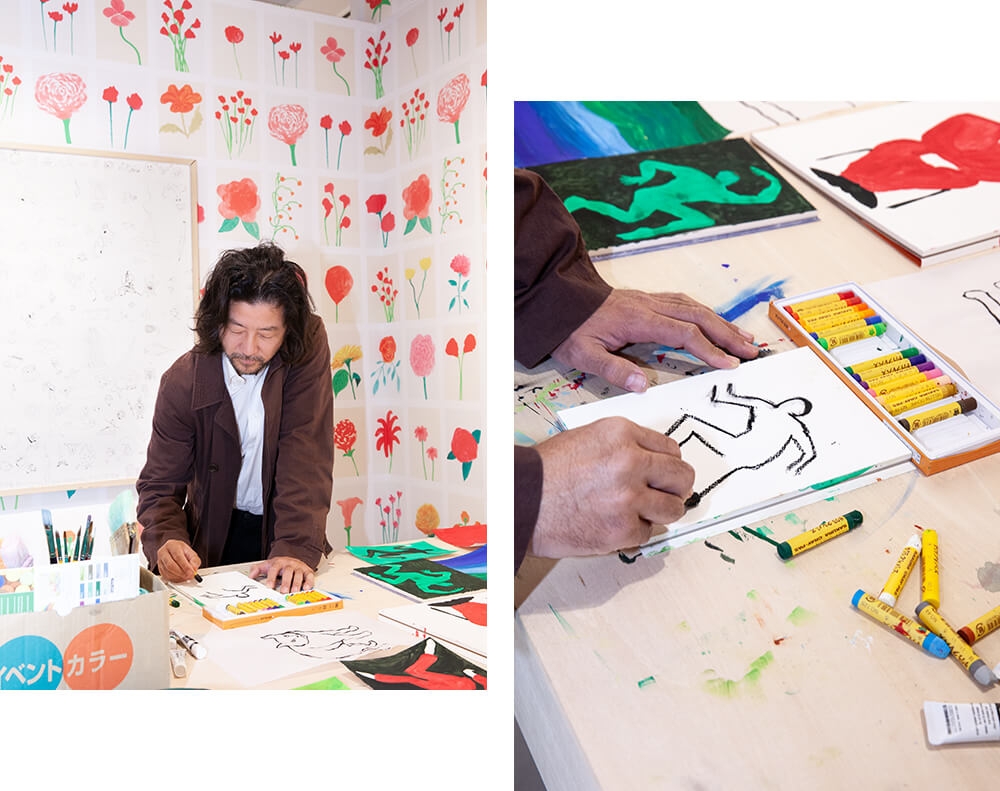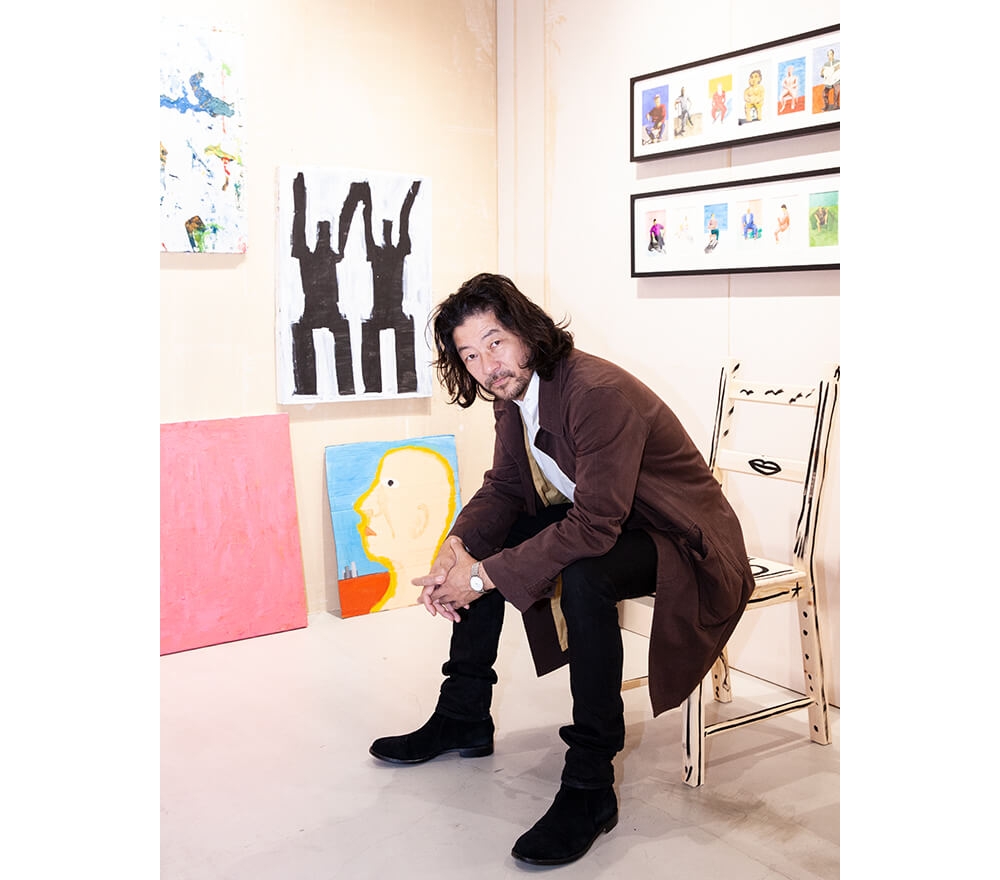 ​ ​
The unprecedented touch that was provided by challenge to kolor image
However, there is point that is greatly different from the last display. That is "color". Work displayed in this exhibition as new work is colorful whereas the last time centered on monochrome image. From "hit that private exhibition in front ended in, we have begun to be worried about kolor whether it was the reaction. So there is the few touch before if we work in earnest. "Is a, this while find solution for oneself while referring to YouTube for place not to go well?"; can discover and. There was not just like that in the days of "BUNCH" which we drew self-indulgently. There seems to have been corona evil that has just started from ball black and white in background that was able to challenge kolor which took trouble and time, too. "In fact, we thought whether we should be absent from job of actor last year. As we worked nonstop till then. Then corona evil just began and, as a result, we described painting and were able to spend time for digging tree as much as desired.
​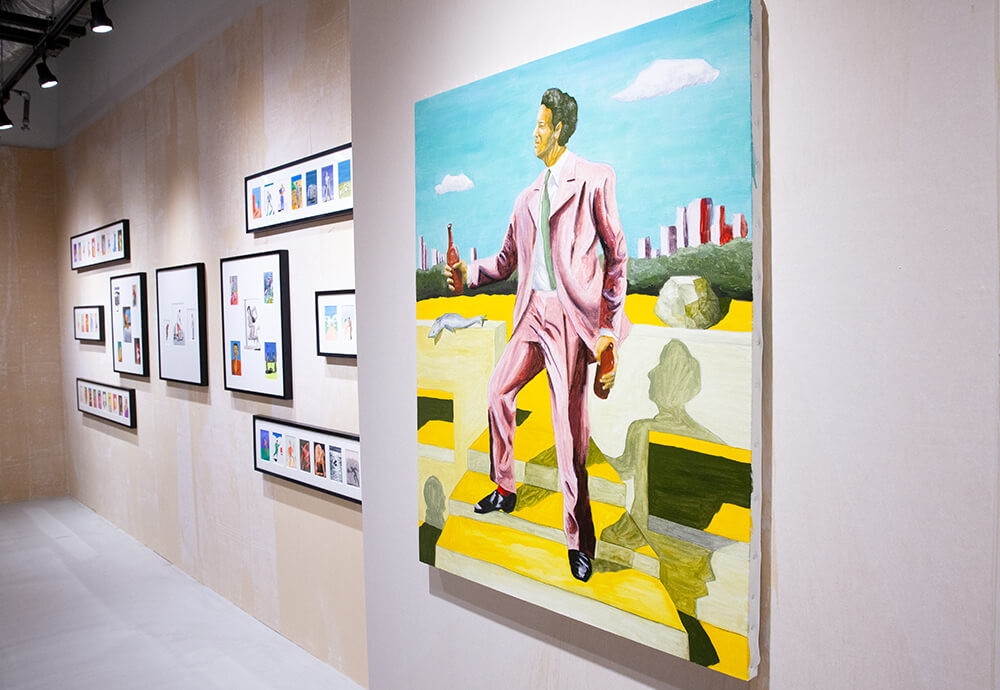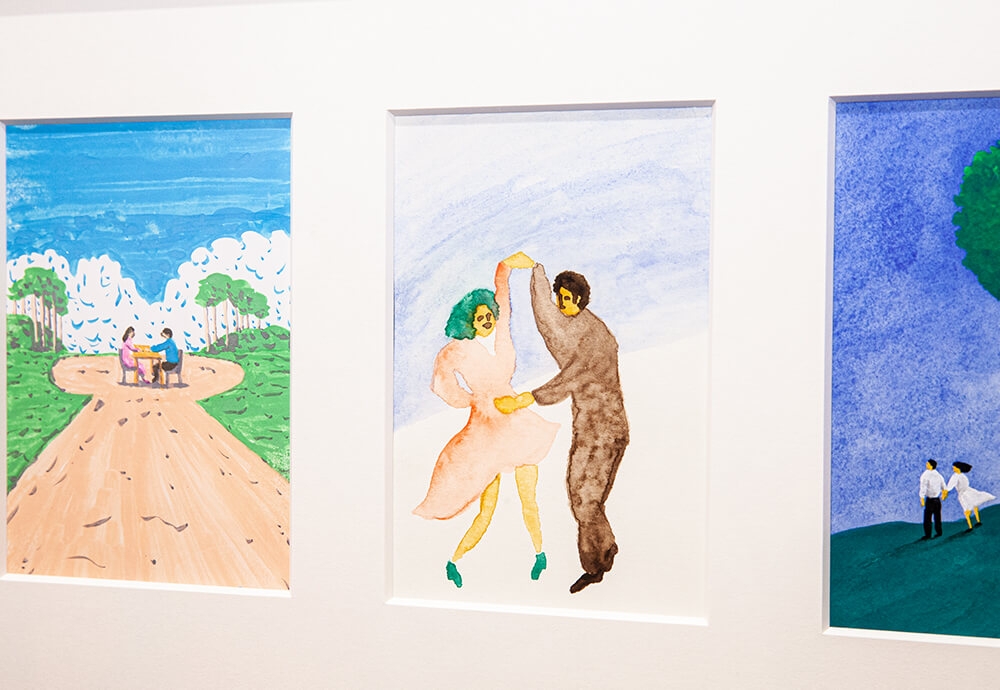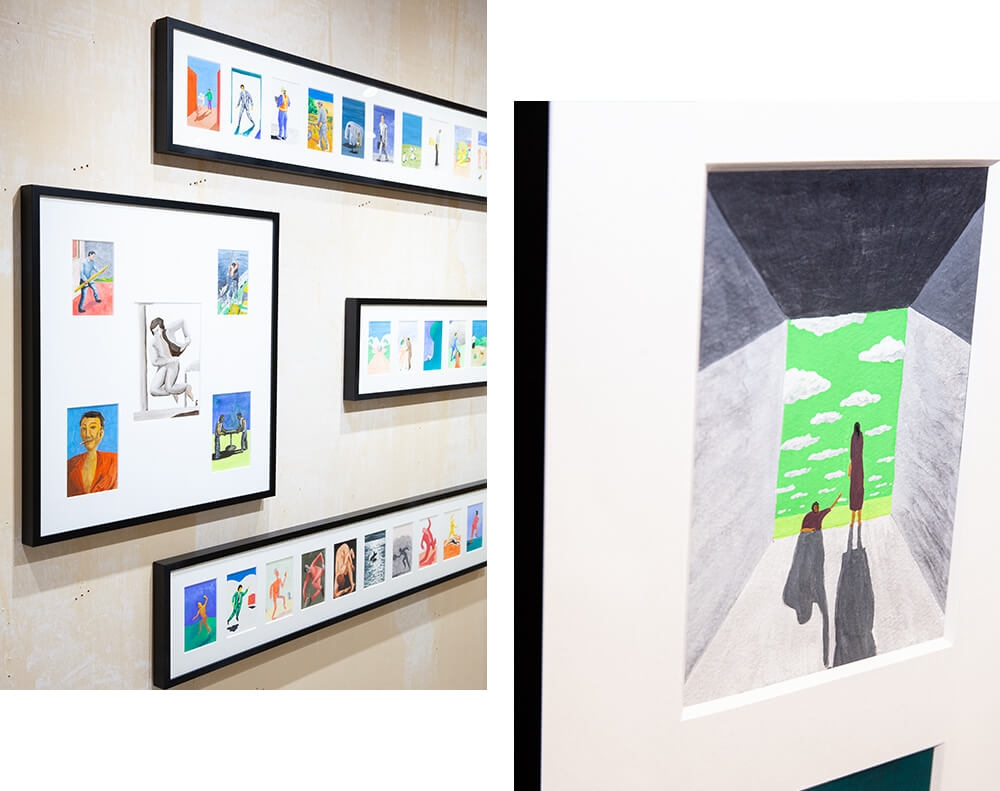 ​
Animation work in the extension line top of job of actor
"After all, it is very stressful thing to play position as actor. It is Asano saying, it is means to display that that describes painting, but, about picture work displayed this time, seems to be on the extension line of actor. When "want to become actor", "young person comes to me well, but "doing jaa, what" There are many people replying, "we do nothing" when we hear this. But do you not say to professional baseball player, "anything wants to become baseball player though we do not do" if you compare that to baseball and say? You should act in a way alone every day at least. In the same way as that, we can do it with actor datteyariyoniyotteha one. Is smartphone particularly now; own; as it is possible even to make movie if take, and do. However, we think that we think that I have not taken only by oneself. When I was in London by shooting of "mighty so/dark world", after all, it was interesting when we made live-action film work which acted as shooting from actor alone. So have it tell that there is application to move picture which we drew on iPad, and to be able to make animation if you make in various ways. We display animation which we made this time in that. It is tough because you must describe, but is fun one by one.
​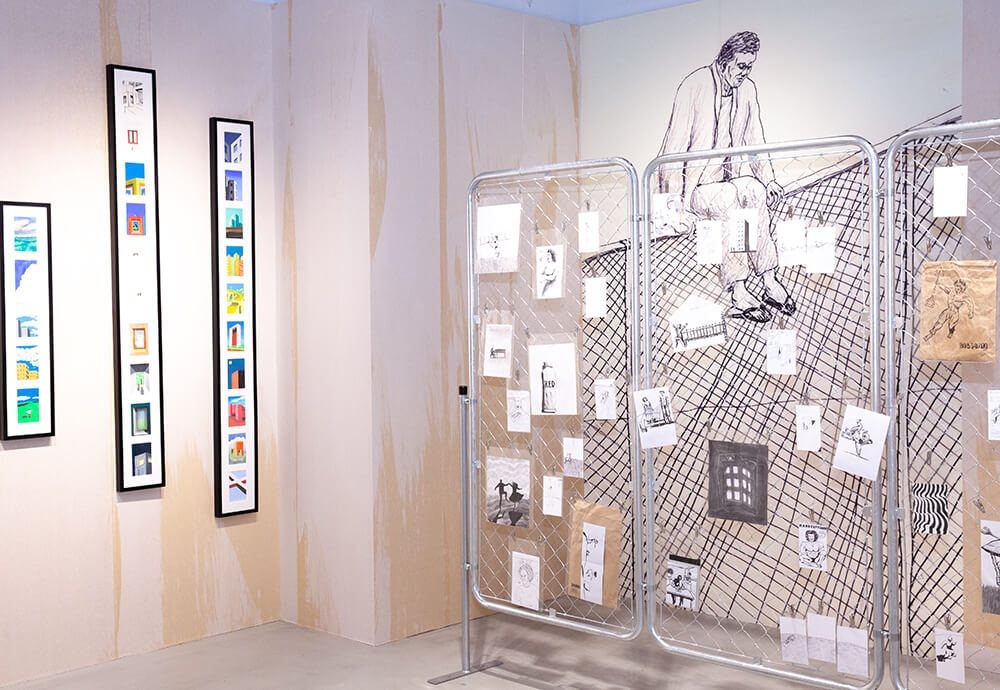 ​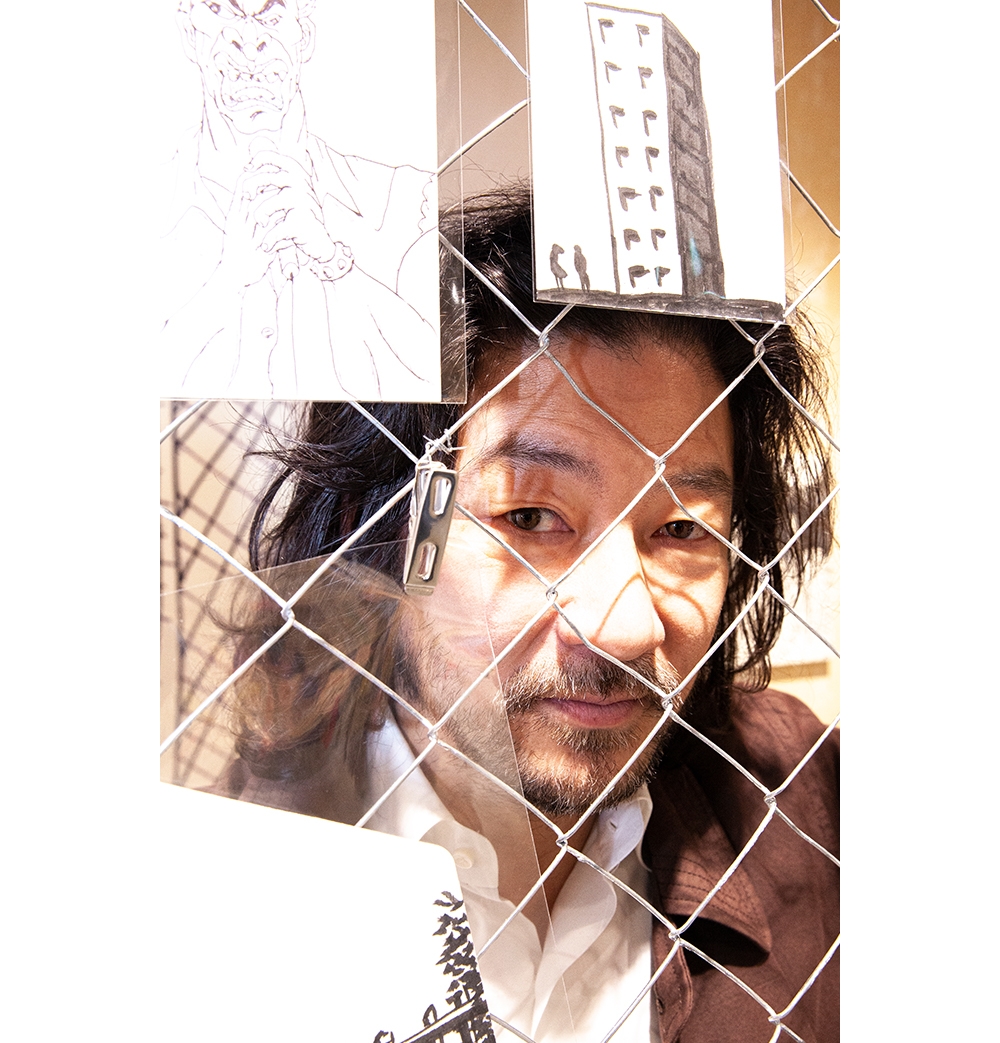 ​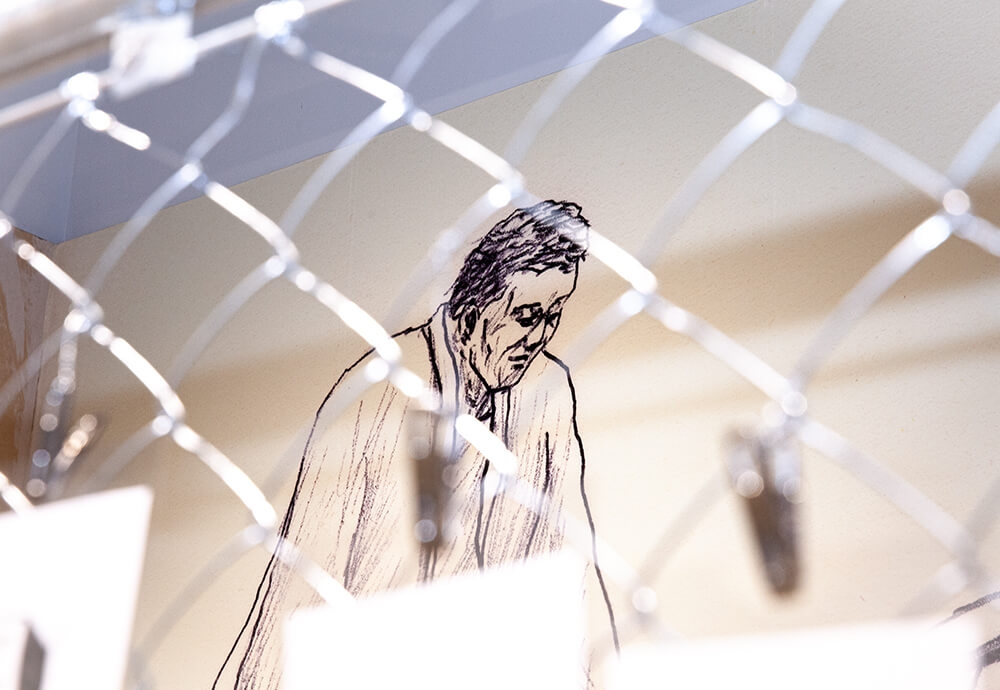 ​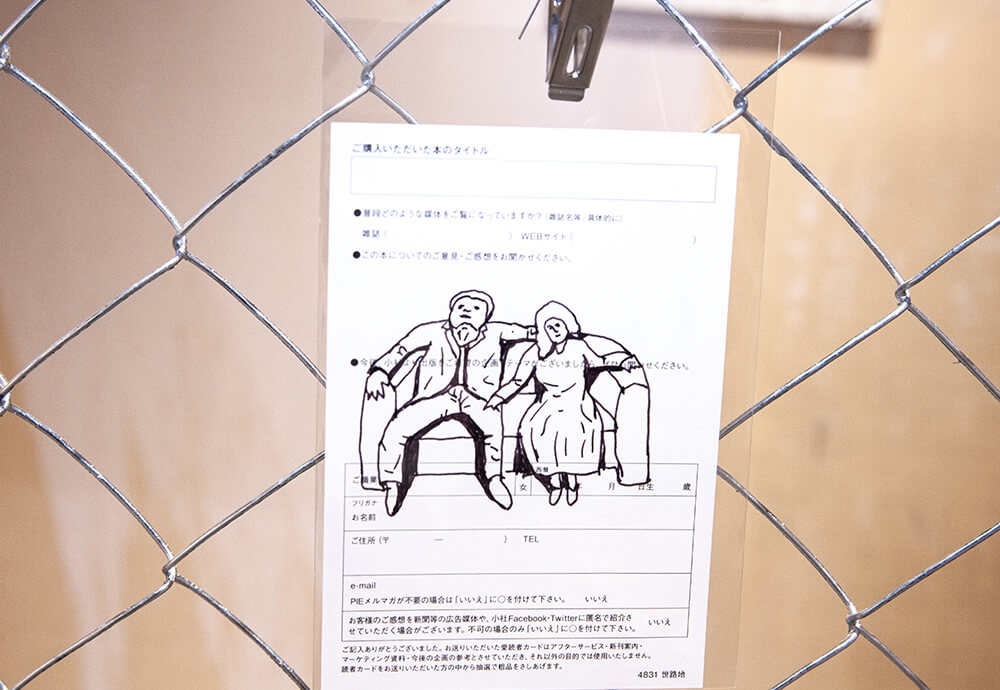 ​
It gets a lot of looks in goods conspicuously
Birth secret story of signed ball
About some picture works, silk screen of with EDITION number is sold. Not the original picture, why would it be silkscreen? As it "is said that we want you to sell from various people, but work feels like own partly, we are not popular. Therefore what you were able to make such a wonderful silkscreen is glad. In addition, goods are substantial, but it is autographed ball that gets a lot of looks above all. It is said that proposer is Asano. "Local friend got married just a little while ago. I am busy and was not able to participate in wedding ceremony, but will say, "do not thank you for your signed ball" later if I meet another friend who participated by chance. When we did not know meaning and heard in detail, ball which my signature entered with premium of bingo meeting seemed to hit. So when it is when "we often did to premium without permission" if we confirm to the person who got married (laugh). But we decided to make goods this time because it was interesting idea. Have not played playing baseball; (laugh).
​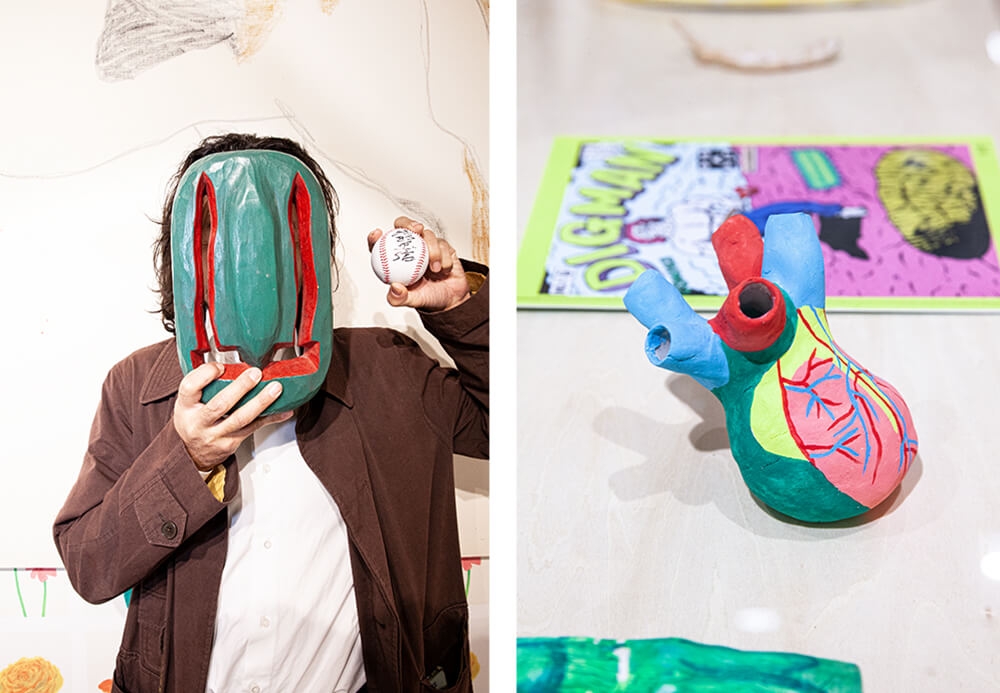 ​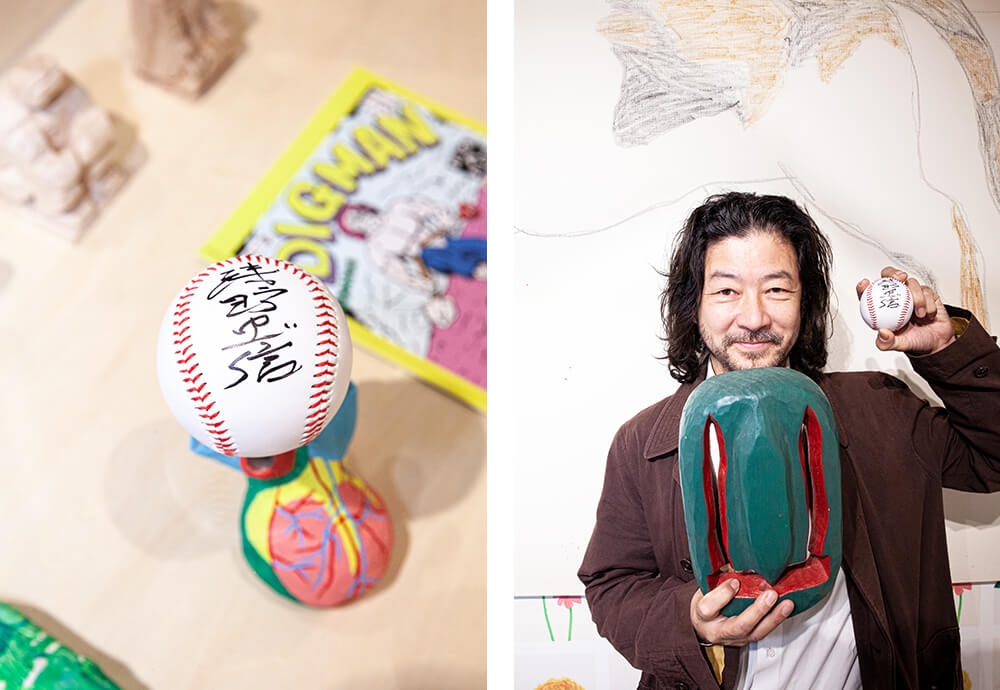 ​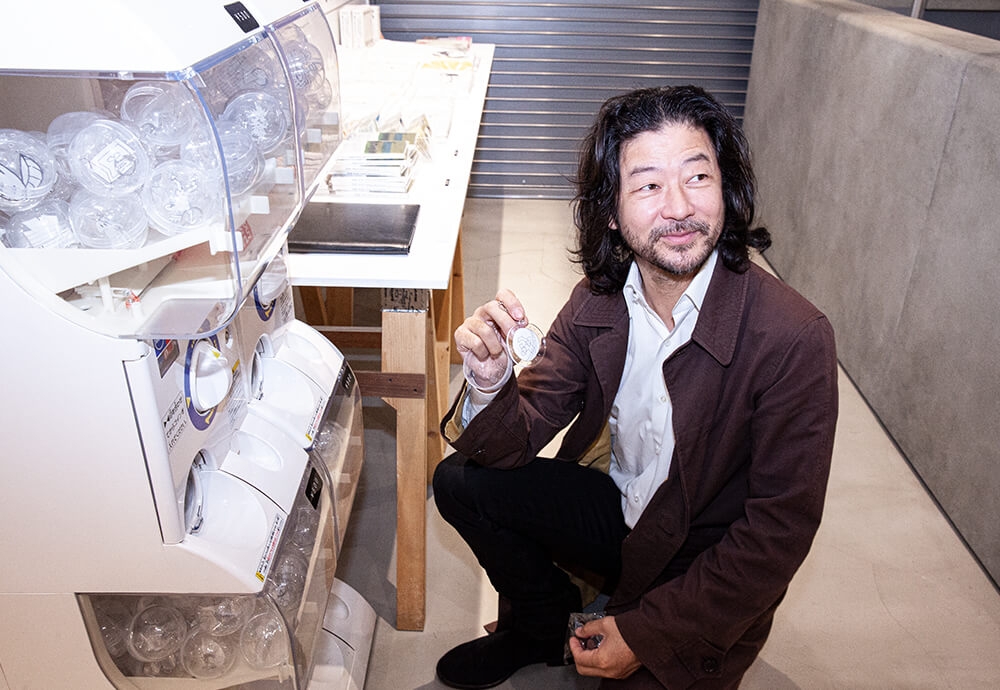 ​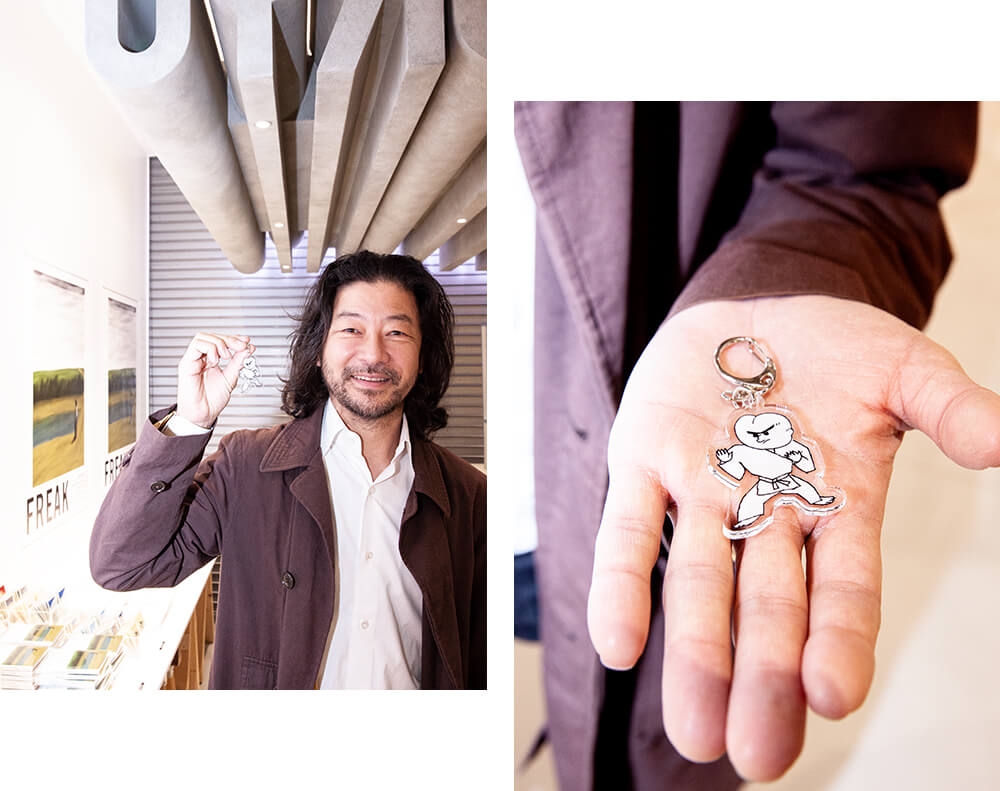 ​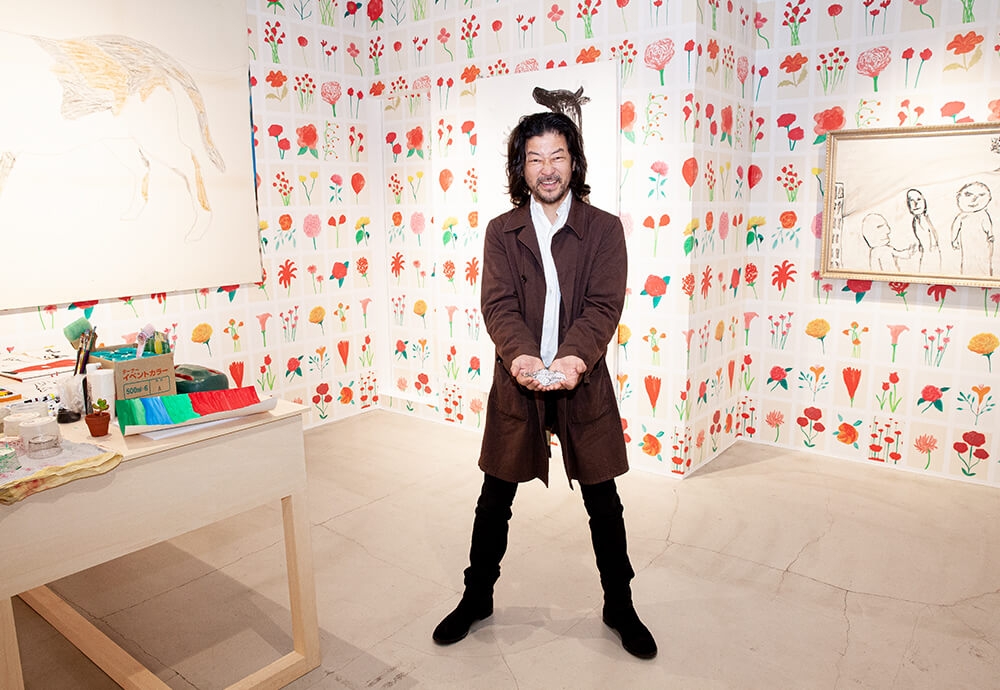 ​ ​
It runs through display space from work
Thought to "be too good"
Saying when hear particularly favorite work in work that there is number, "there is all contemplation, but is saying want to see big work by all means"; Asano. "The number of works of big cat is how many, or there is, but there is thing which we take photograph and described in cat cafe of Shibuya among them (laugh). When we keep, there is not, but is interesting as motif as there is movement. Other than the cat, motif coming up in work of Asano well is flower. One of the walls of this display venue is covered with wall paper which printed dozens of different flower piece each. May this regard as certain series? "Professional person is decided to undergo concept by private exhibition. That it is, "it is only the sea this time". We think that we want to do such a thing, and I describe a lot whether it is flower. But it is early to describe and gets tired immediately because it is hasty. But just increased with nature when described more as it was a waste of paint which gave to palette being left; (laugh). We add the word, "it is a waste" of Asano even if we decide to be going to use up paint left to palette even if we decide to draw on the back of envelope. It is idea that is almost way of thinking to "be sustainable" that Shibuya PARCO recommends, but that seems to appear for space design of this display if we hear. "Wall just tore off wall paper and used most household articles by former display. We think when I do not need too many thing. May establish in ground more and more particularly;.
​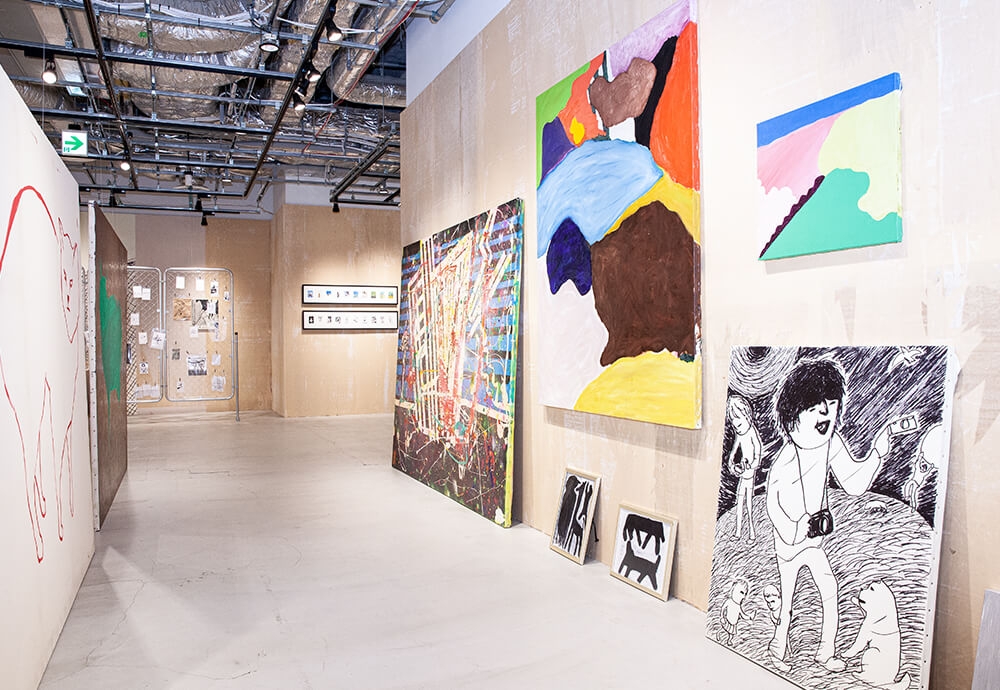 ​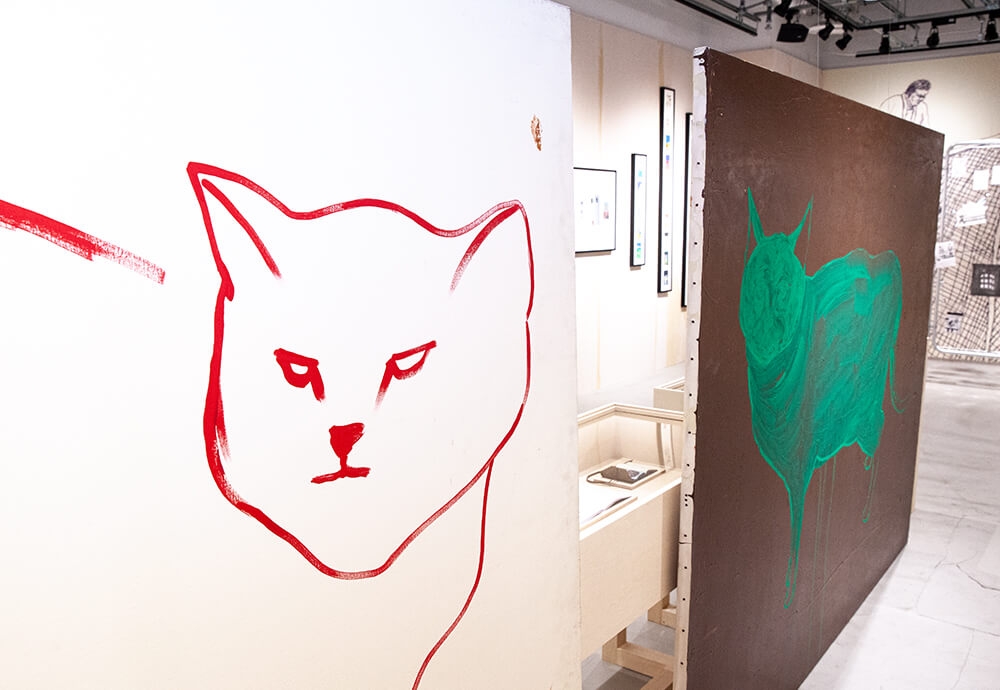 ​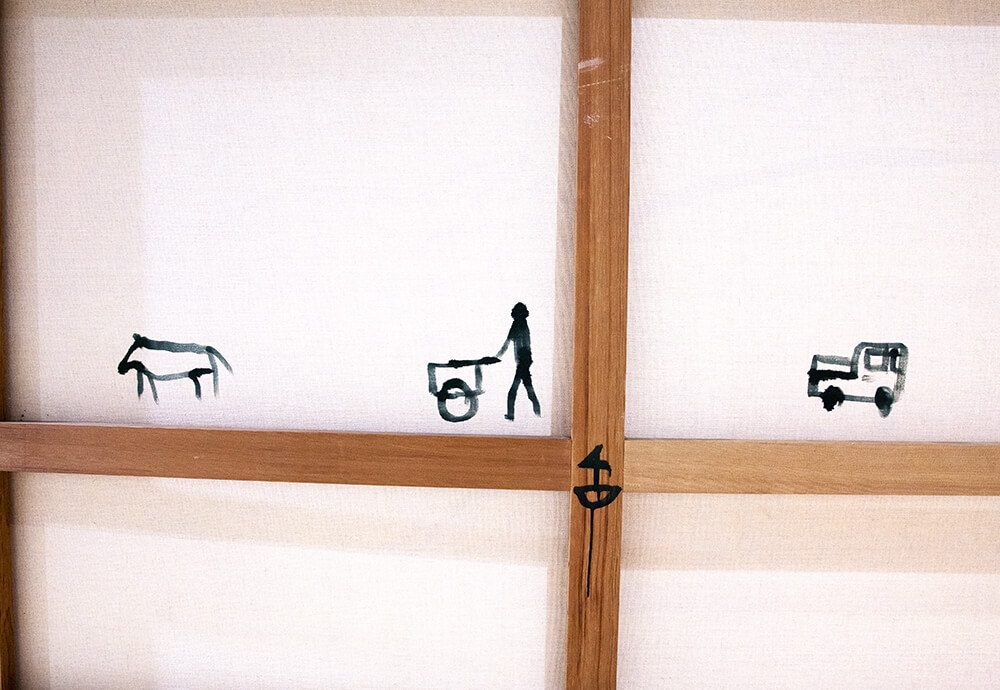 ​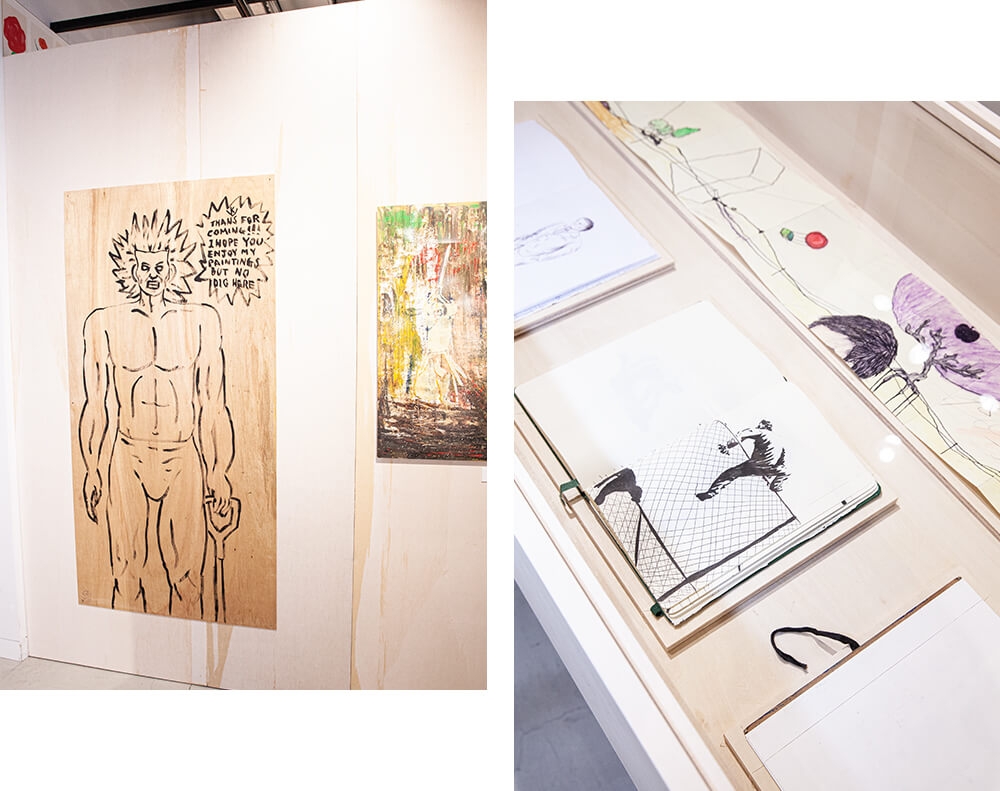 ​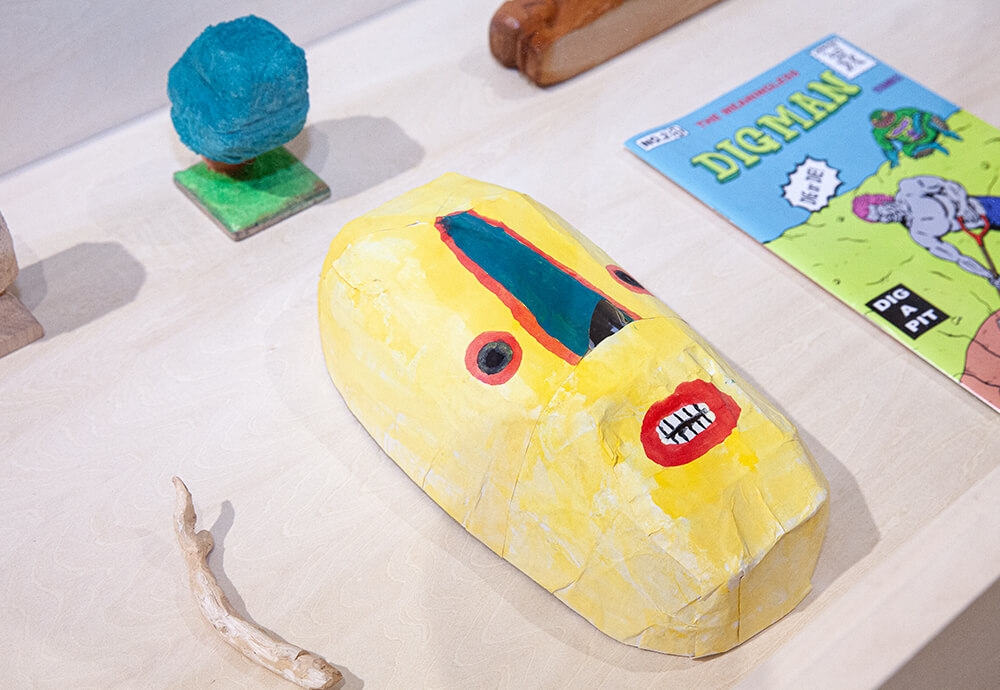 ​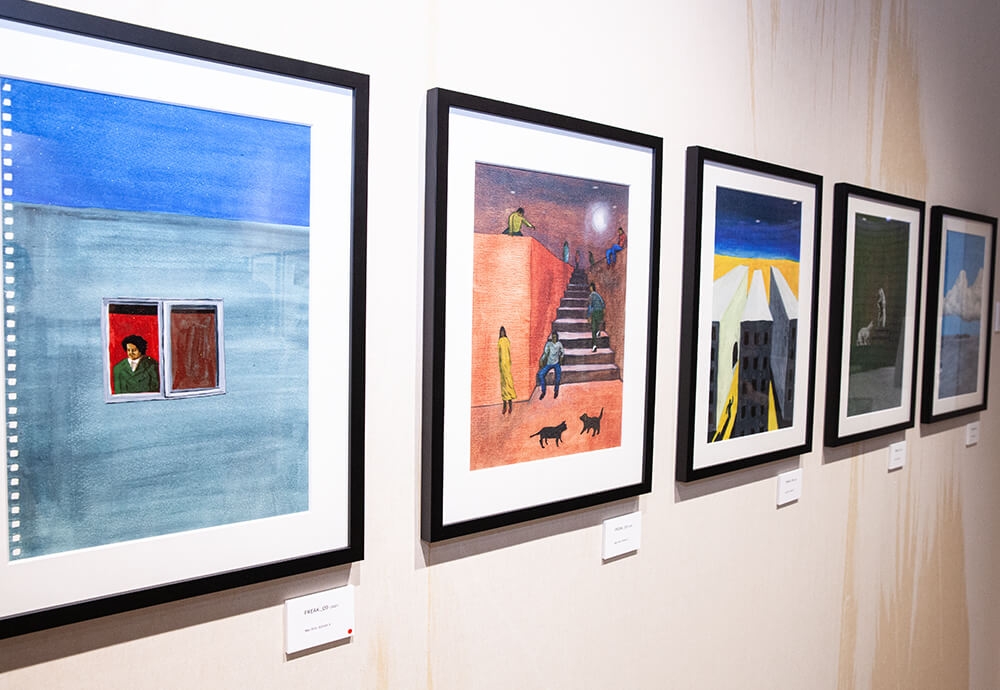 ​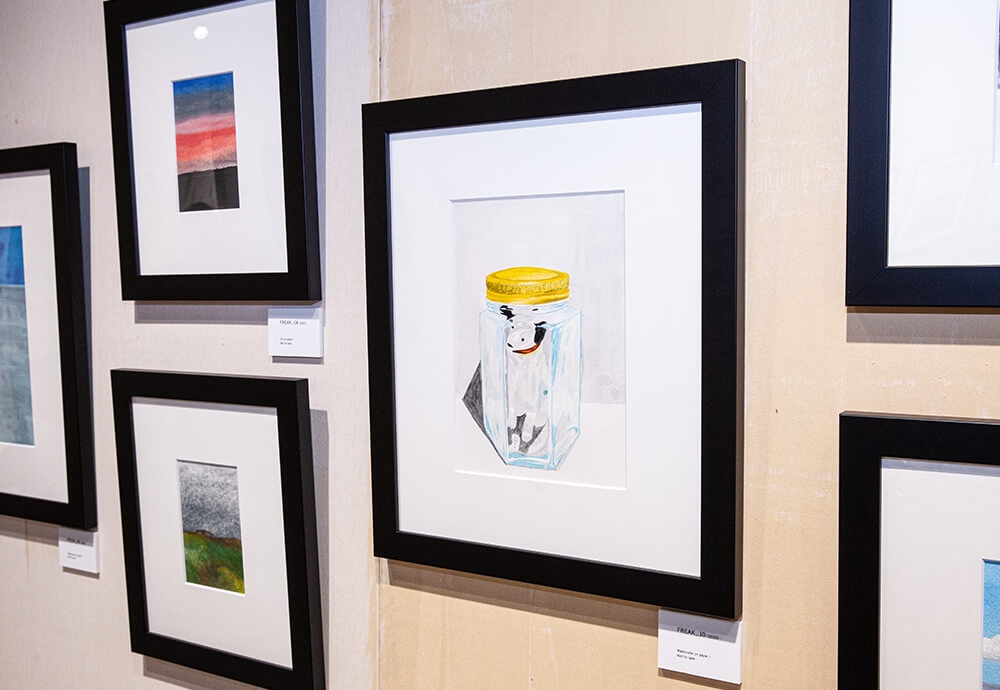 ​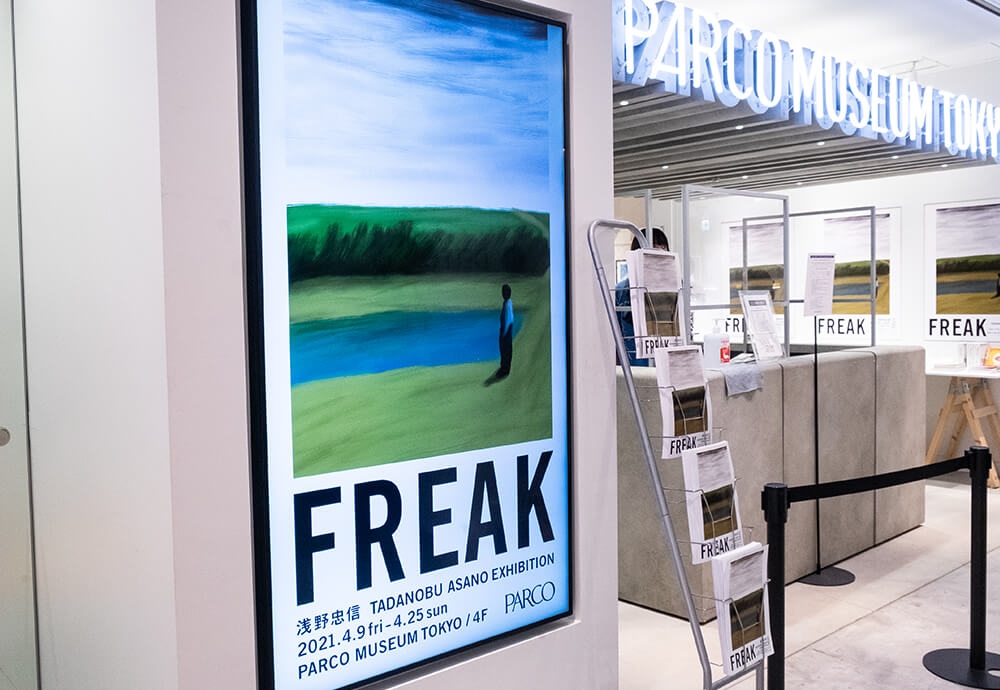 ​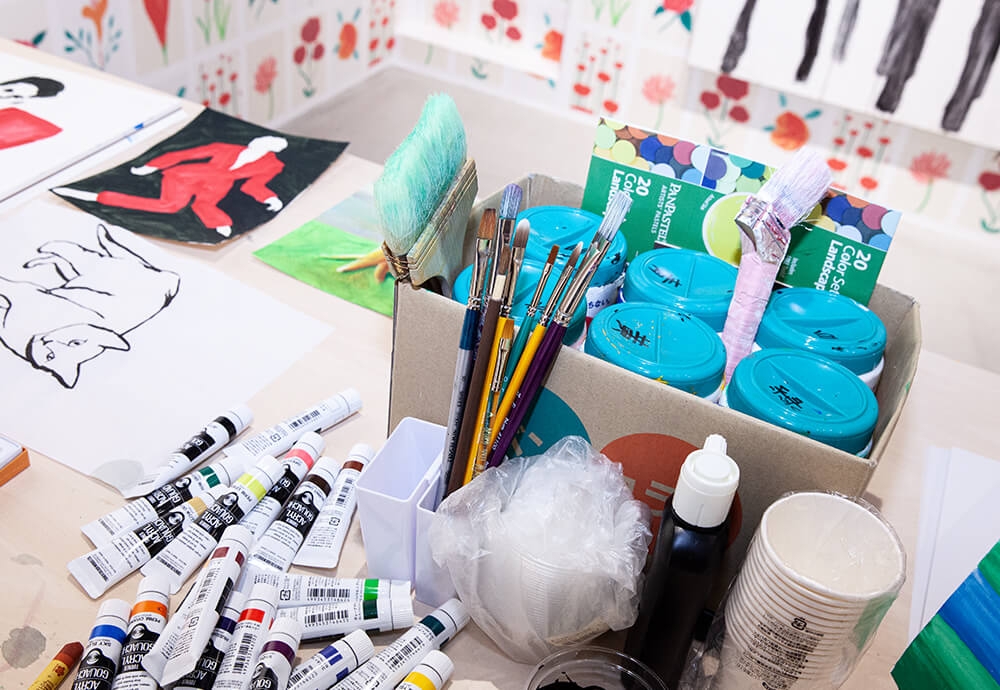 ​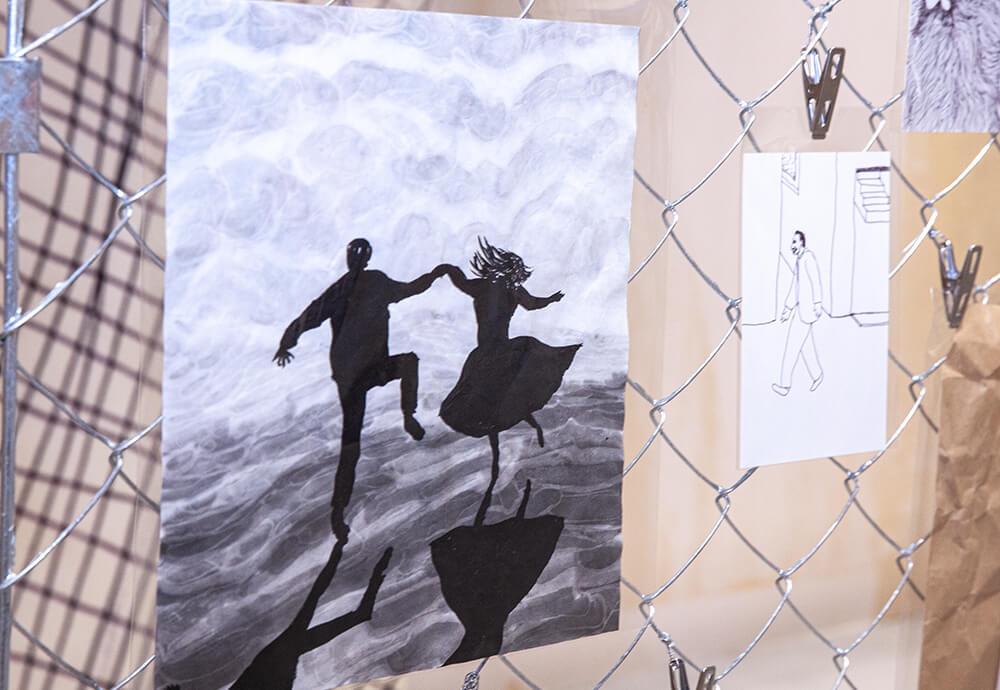 ​
Tadanobu Asano postcard set present with signature
We will hold present in Shibuya PARCO formula Instagram during period of Monday (holiday) for from Monday, April 19, 2021 to May 3.

<application method>
① We respond in Instagram official account "@parco_shibuya_official"
② We click the like button on contribution targeted for Tadanobu Asano postcard set present of @parco_shibuya_official uploaded on April 19 with signature
③Click the like button Please comment on comment column of contribution that had you do.
From all of you who had you participate, we will present to three people by lot.
As we contact toward the election in DM, I would like follow of Shibuya PARCO formula Instagram @parco_shibuya_official (@parco_shibuya_official).
※As for the setting which, follow are off closed account, outside lottery object.
※We do application with one-off per person.
※Person having you already respond becomes lottery participation in clicking the like button in target contribution.
※Successful right assumes thing of the person of elected candidate and prohibits transfer (for all payment, free), realization to third party.
<successful announcement>
After fair selection, we contact only elected candidate by direct message of Instagram in around the middle of May, 2021 and exchange with election with shipment of prize. In addition, shipment of prize plans the end of May, 2021. Please note that you may be mixed up by circumstances to some extent.
※Address of prize is limited to Japan. By address, new address ignorance of customer, I may not send.
※After, the successful contact before date without reply to direct message of offer of information of addresses when there is not, election becomes invalid.
※Personal information having you provide from elected person will use only for successful information, prize shipment of this campaign.
※We do not accept inquiry about election reason at all.
※We prohibit act that act, we against act, purpose to interfere with operation of social media judge inappropriateness.
※This campaign has nothing to do with Facebook company Instagram entirely.
※Please note that you change without notice and may cancel this campaign.
Display name

TADANOBU ASANO EXHIBITION "FREAK"

Venue

PARCO MUSEUM TOKYO (Shibuya PARCO 4F)

Exhibition period

From Friday, April 9, 2021 to 25th Sunday

Admission

General 700 yen, student 500 yen ※Free of charge younger than primary schoolchild
11:00-20:00
※We may be changed from the viewpoint of infectious disease extended prevention on business day. For more details, please confirm Shibuya PARCO's HP.
※We may be changed from the viewpoint of infectious disease extended prevention on business day. For more details, please confirm the Shibuya PARCO business date and time.
Tadanobu Asano
It was born in November 27, 1973 and is from Kanagawa. Screen makes its debut in "butter reed goldfishes" in 1990. "Mongolia" of product starring is nominated for American Academy Award Foreign Language Film Award in 2008 and becomes topic. Hollywood makes its debut in "mighty so" in 2011. We win the Moscow International Film Festival best actor Prize in "my men" in 2014. "Trip of product starring to bank" "stands the Cannes Film Festival "viewpoint that there is" section Directing Award in deep water" in 2015, but wins the film festival section judge Prize in 2016. There is, and movie "Minamata" (original title) "Mortal Kombat" (original title) is decided on appearance to NHK consecutive telenovel "welcome back monet" to public wait product Netflix "KATE" (original title).

Carrier of music activity is long, too, after activity in PEACE PILL known as long piece instrumental music work "momentary story that ant is stepped" on (2002), is SODA in hard core friend and 2013 of hometown, Yokohama! We form this. By as never before pop musicality excellent; SODA which attacks! Then we act as vocal.
For main exhibition private exhibition "error" (1999/little more gallery [Tokyo]), private exhibition "BUNCH" (2003/little more gallery [Tokyo]), private exhibition "urge" (2013/nuisansu gallery [Tokyo]), private exhibition "TADANOBU ASANO 3634" (2018-2019/watariumu [Tokyo]).
We exhibit at plan exhibition "Rokko mitsu art art walk 2019" (in Mt. Kobe-shi Rokko [Hyogo]), general art festival "Reborn-Art Festival 2019" (Ishinomaki-shi, Oshika Peninsula others [Miyagi]).
There are "error" (1999/little more), "BUNCH" (2003/little more), (2018/HeHe) where "water of faucet does not settle" on in collection of pictures.

Instagram(@tadanobu_asano)