Mary Sara who develops unisex brand by oneself. "AMBUSH®WORKSHOP 2" which it was unisex in the same way that she came, and started collection. With item which should pay attention in particular in this season while lineup only in Shibuya PARCO shop is equal.
Photo

Kiruke
Hair&Make

TORI.
Text

Mizuki Omotani
Edit

Natsume Horikoshi (Kokuhaku.Inc)
Japanese tradition X Tokyo pop culture
Design which consists of this
It is denim using tradition handicrafts, quilting in Japan ancient times that Sara saying, "we like AMBUSH of here these days in particular" took in hand at the very beginning. We compose unhurried silhouette such as work clothes of craftsman of denim material which treated quilting. Saying "this feeling of relaxation and Balance of edge are the best."; Sara. In spite of being design of the one and only, comfort is perfect, too.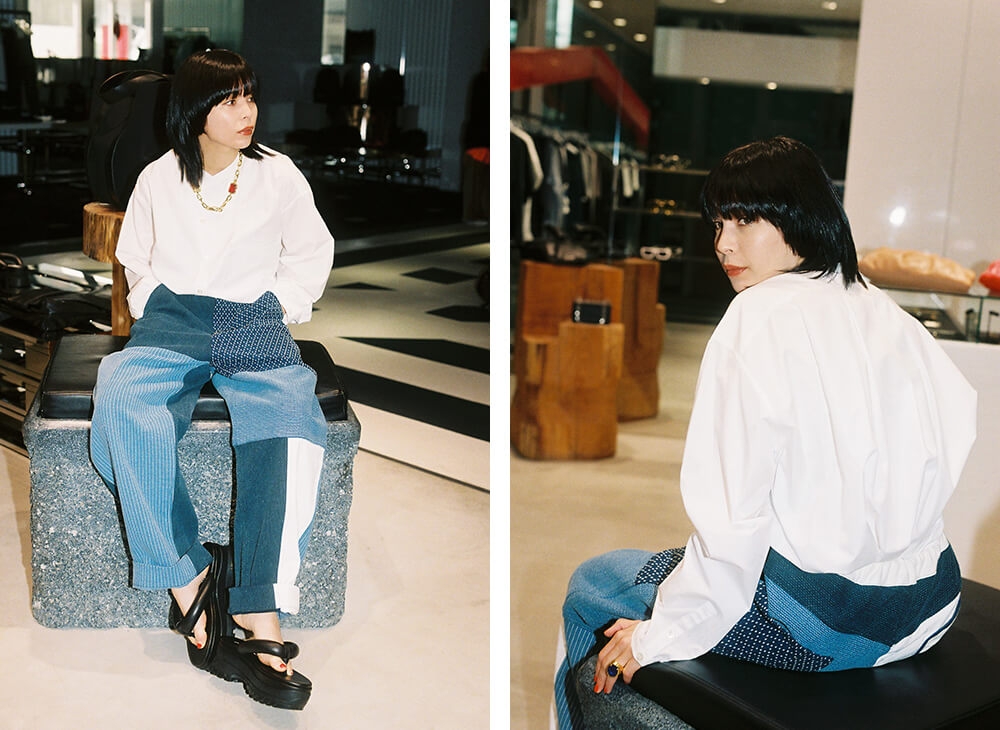 Band collar shirt \32,000+tax redisupatchiwakusashikopantsu \176,000+tax clogs sandals \54,000+tax square cut stone necklace 143,000+tax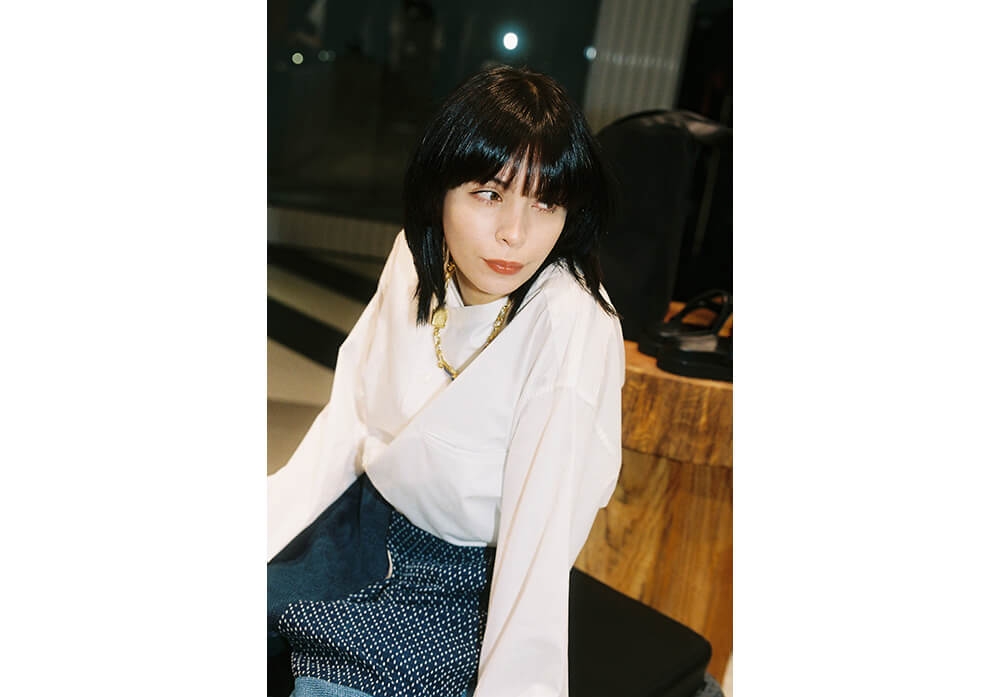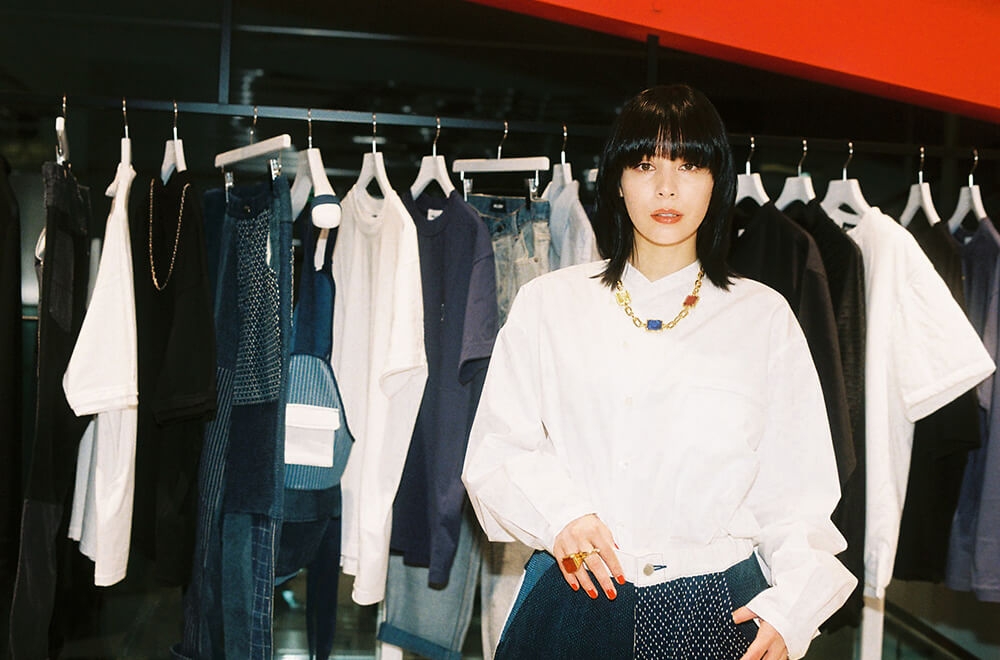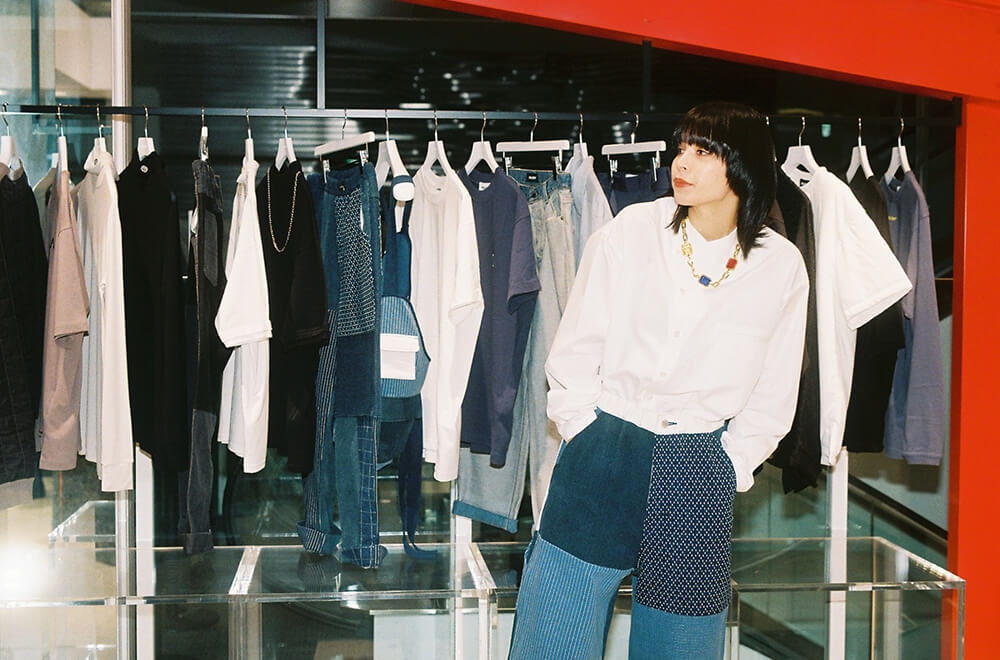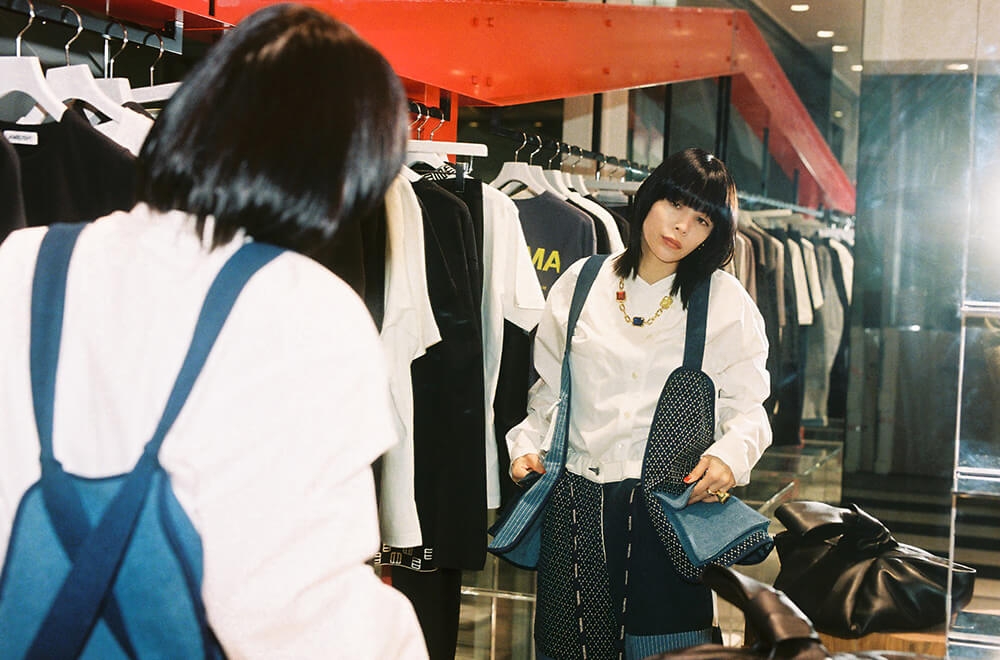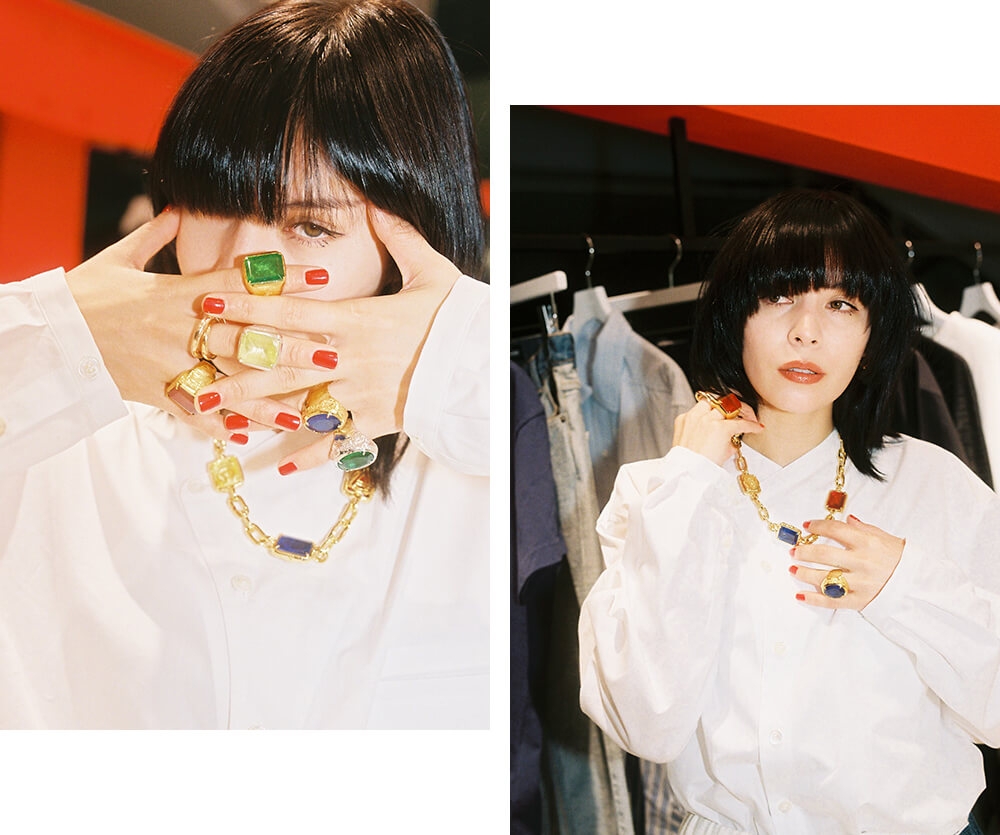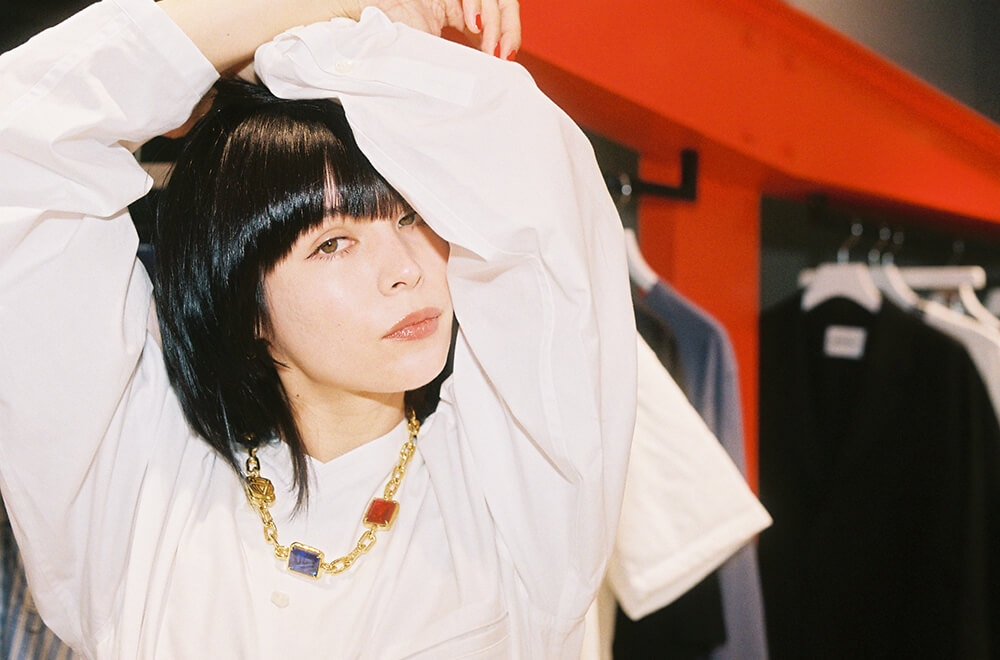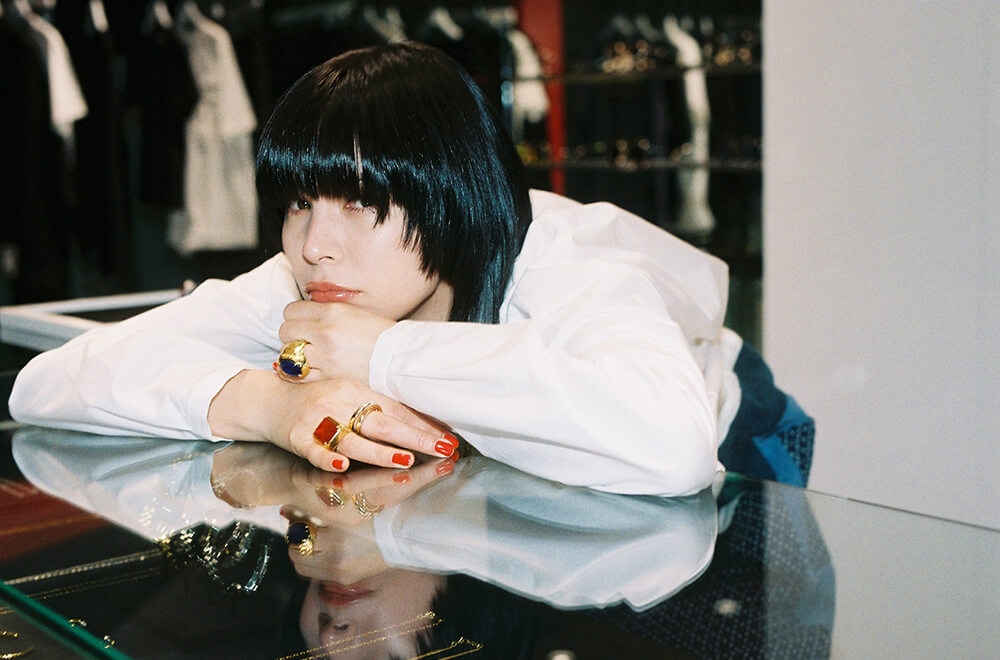 We let Collection become more attractive
Genuine stone jewelry
Speaking of "AMBUSH there should be many people with image called jewelry", too. Many jewelry that it treated genuine stone boldly to get a lot of looks in showcase conspicuously. It is collection that was particular about color development that YOON is bright of designer. Manufacturing that Crafts Manship is felt and encounter of modern Tokyo culture. Sara who sympathized with idea of such a brand picked up colorful jewelry. By simple coordinates of white blouse and denim, bright brightness of genuine stone becomes more attractive still more.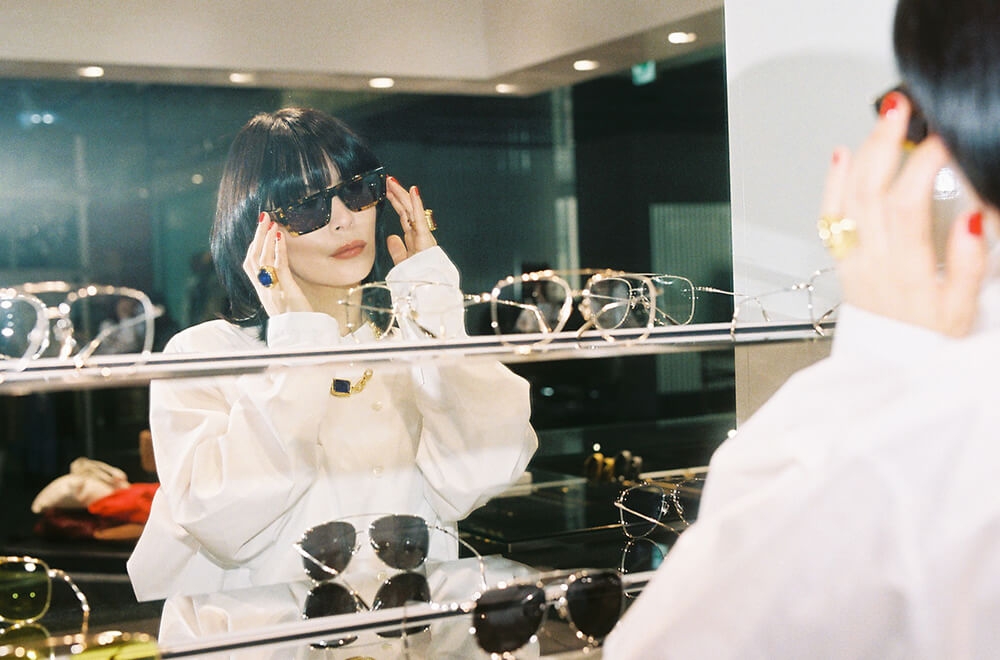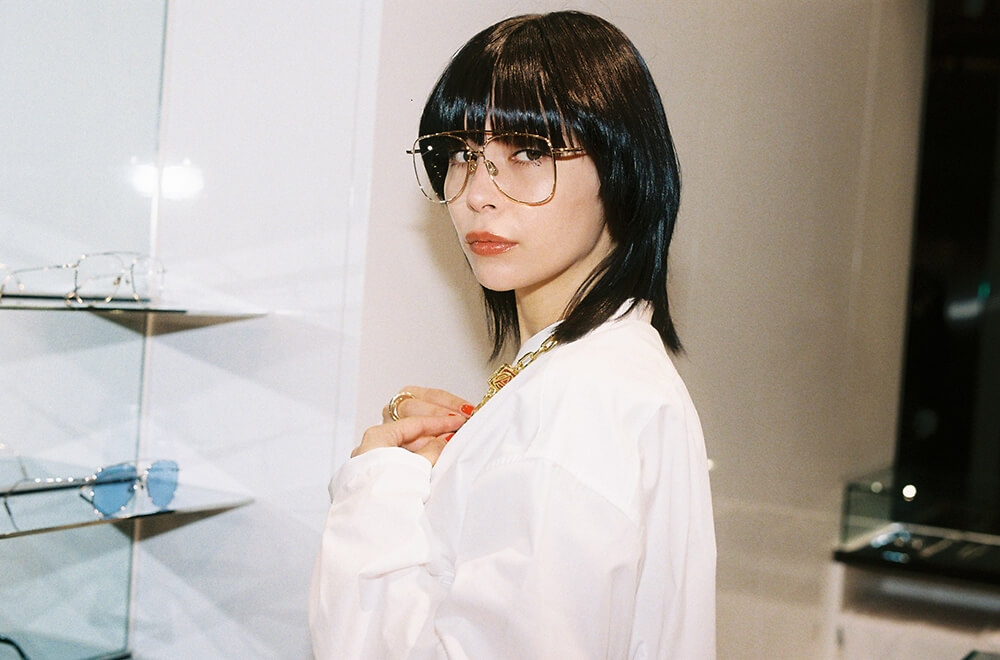 We are made in home Italy
Leather item
It is leather bag of knot detail that Sara said saying "it is like siomai!". In chubby silhouette, handle designs knot. AMBUSH launches line of bag & shoes in earnest from these spring and summer. We let Esprit of Tokyo fuse with good-quality leather material of home Italy and bring about unique view of the world. Other than bag, sandals which caught inspiration from clogs are popular items in this season.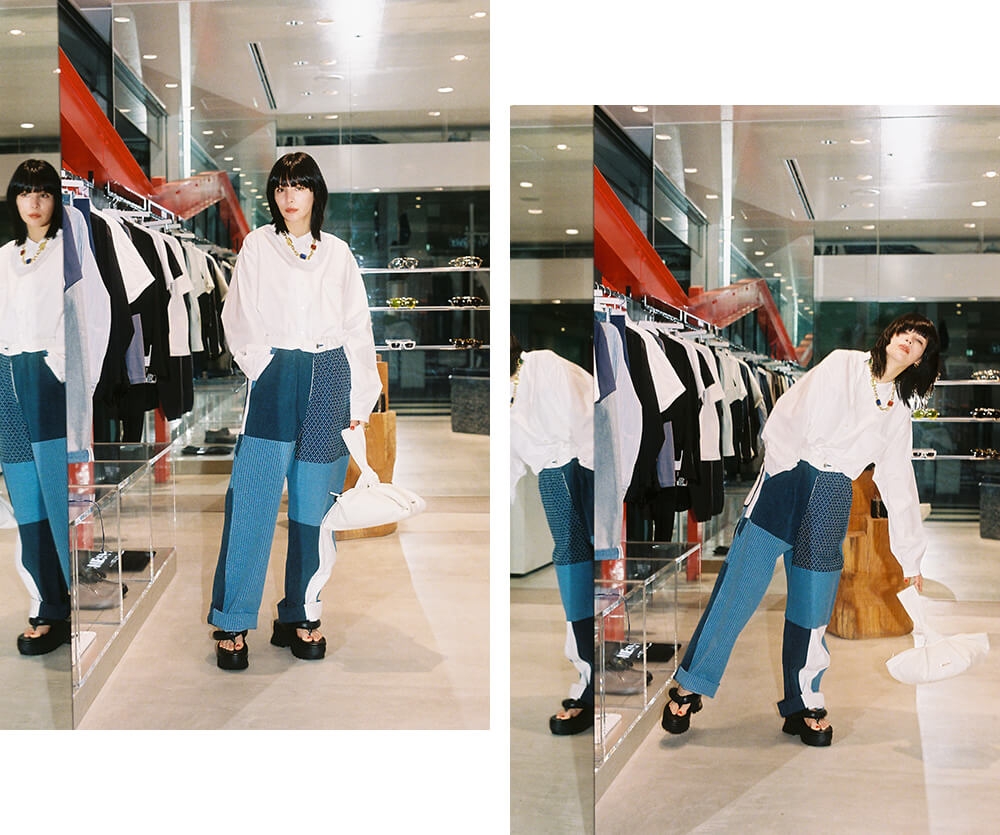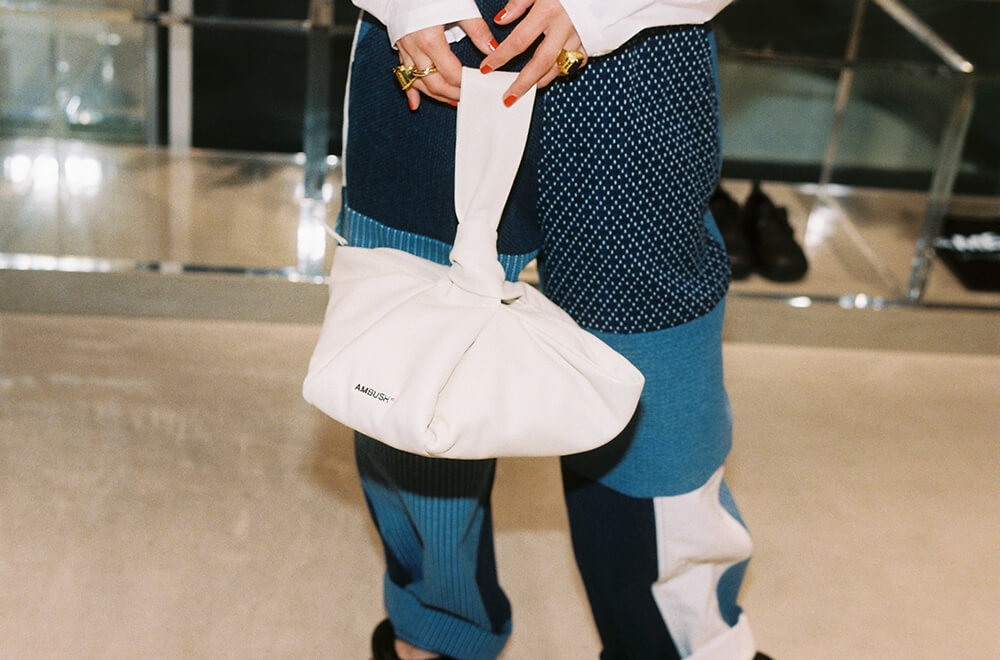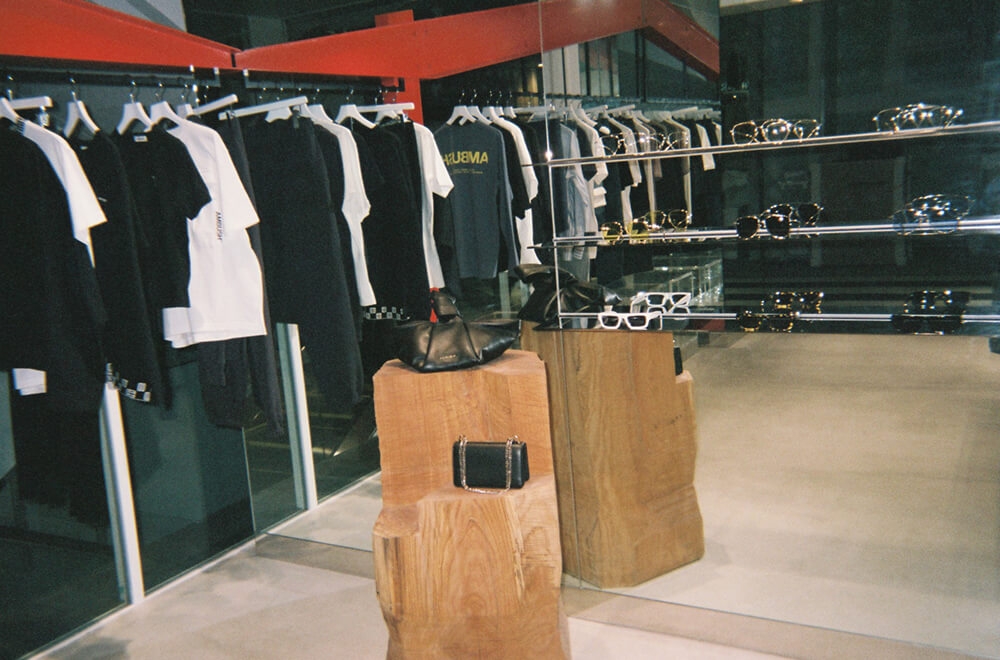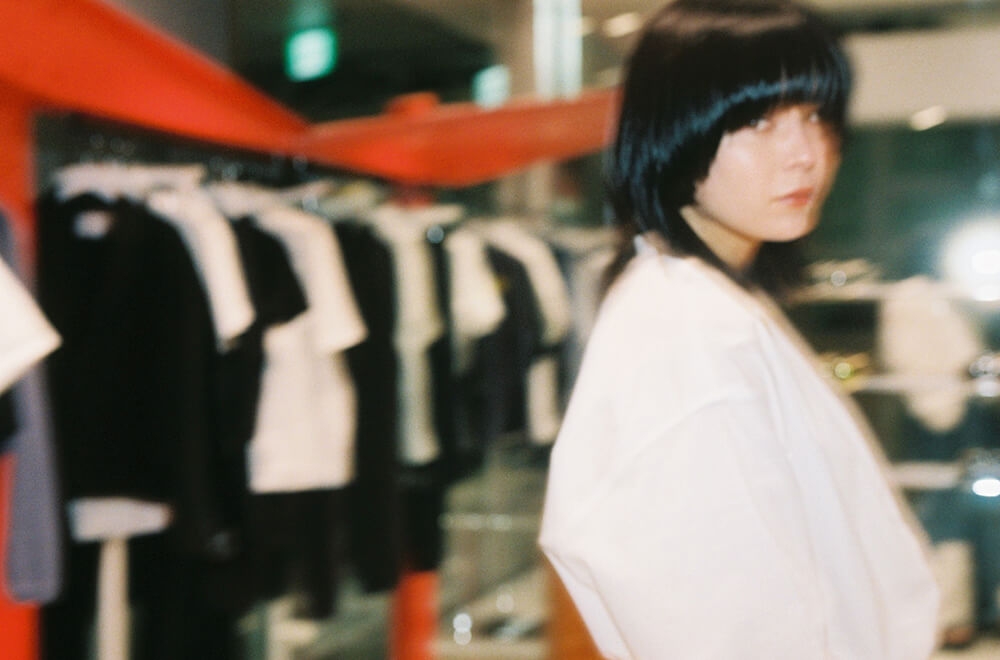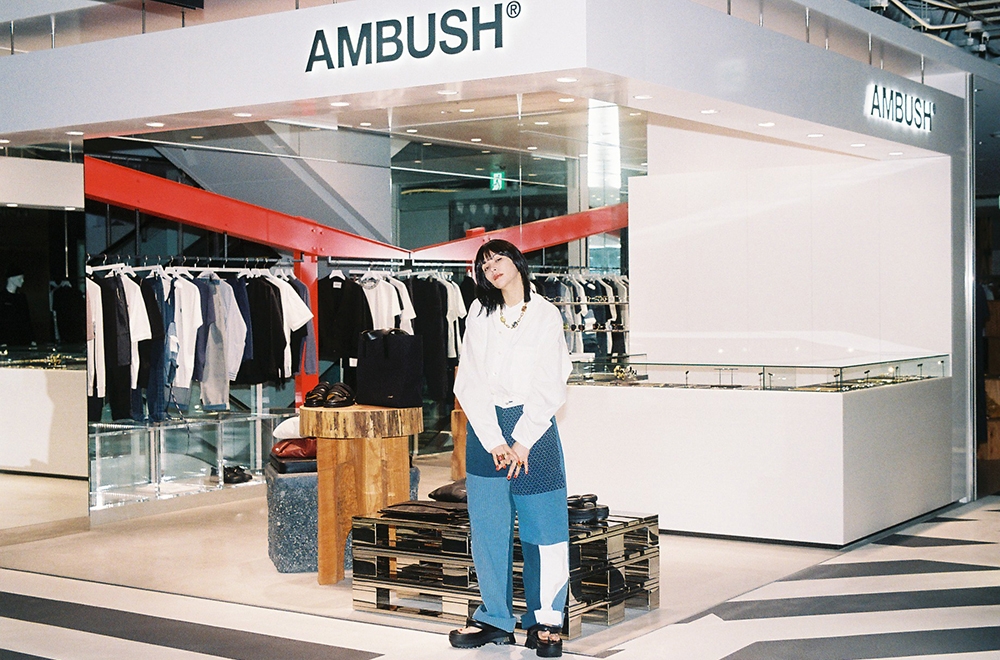 To young man loving fashion
Shibuya PARCO shop giving stimulation
It is the second floor of Shibuya PARCO that AMBUSH®WORKSHOP 2 is located. That, unlike road surface shop where adults loving AMBUSH gather, young man who does not know brand drops in casually. Characteristic that does not have located display in another store to be easy to pick up on the way. AMBUSH®WORKSHOP 2 which young man taking future Tokyo culture has going and coming of. When we drop in by all means.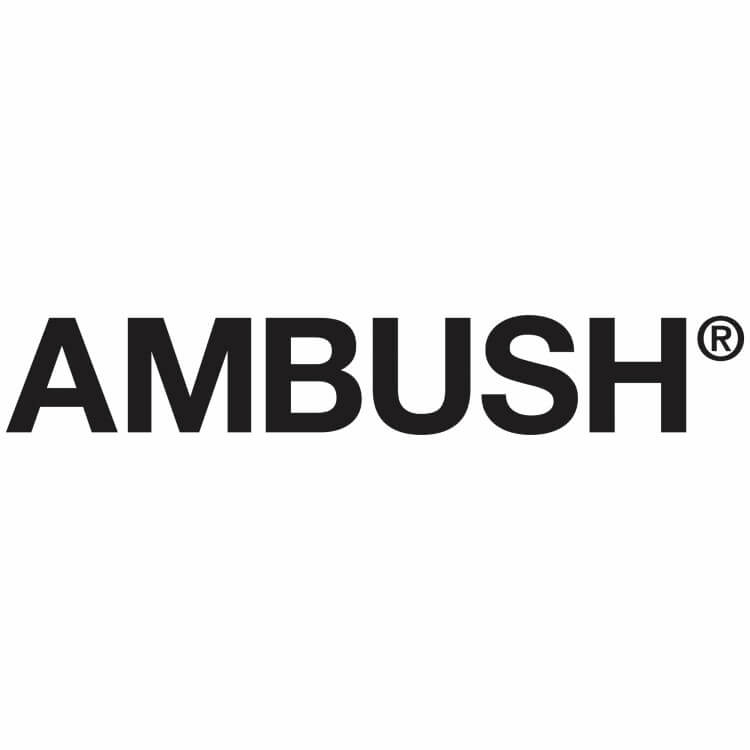 Shop name

AMBUSH®WORKSHOP 2

Floor

2F

The handling item

Women/men

Phone number

03-6416-5412

Tax exemption

TAX FREE