Tadanobu Asano of actor who hits matchless presence, and hangs the world on crotch as well as Japan, and plays an active part. It is said that he held cannot help respecting "COMME des GARÇONS" in 4F "PARCO MUSEUM TOKYO" in Shibuya PARCO in private exhibition "FREAK" now. We visited "COMME des GARÇONS JUNYA WATANABE MAN/COMME des GARÇONS HOMME" in such Asano and Shibuya PARCO.
Photo

Kohki Hasei
Text

Keisuke Kagiwada
Edit

RIDE MEDIA & DESIGN inc.
In space that philosophy of brand can sense bodily
Collection of 2 coexisting lines
Having come on that day "COMME des GARÇONS JUNYA WATANABE MAN/COMME des GARÇONS HOMME" (COMME des GARCONS JUNYA WATANABE man/COMME des GARCONS HOM). It almost keeps two men's lines in "COMME des GARÇONS" in full-line nap. Silver art object such as towering art piece separating space of both lines is characteristic.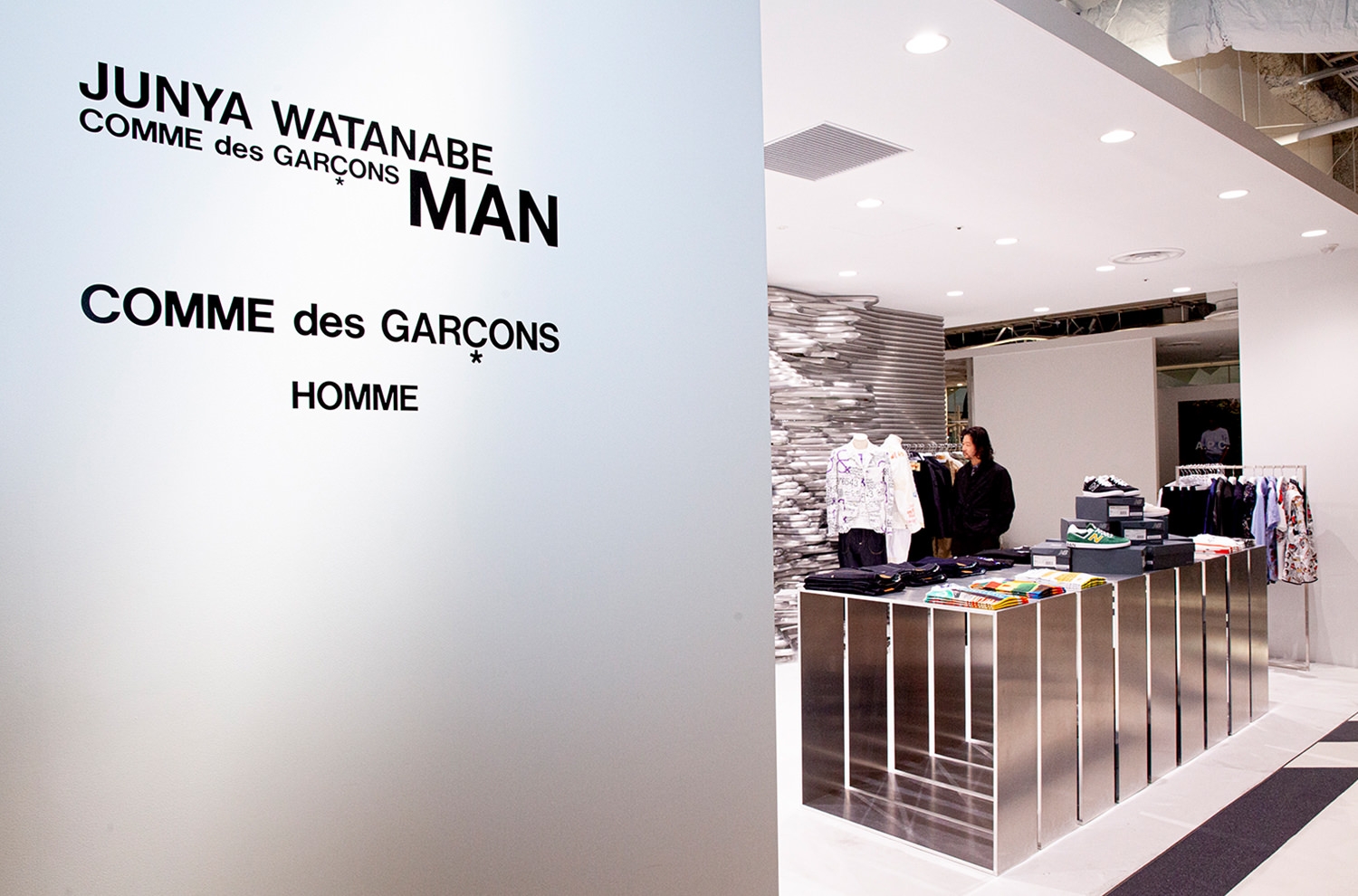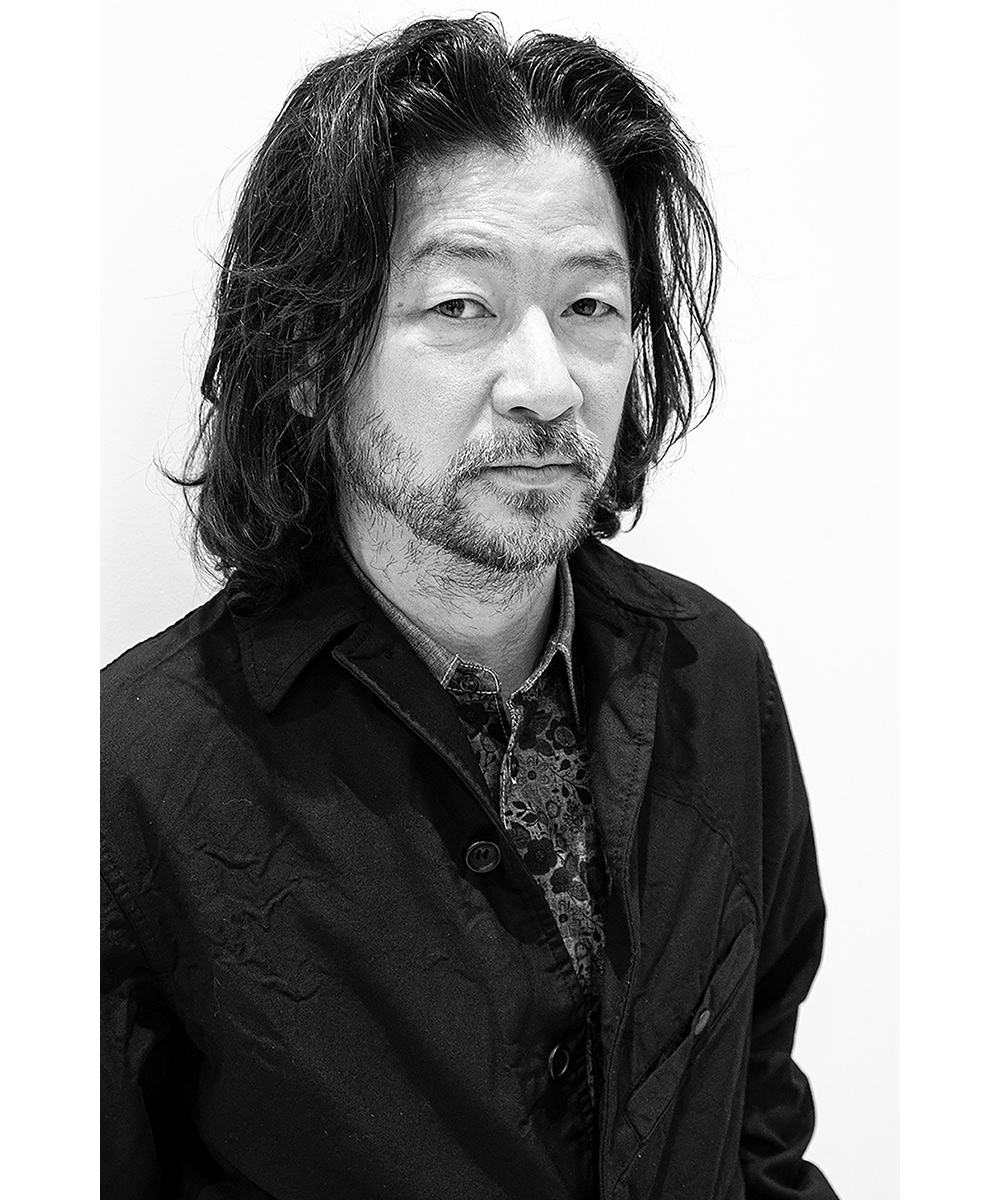 ​ ​
Authentic essence
Men's-wear which it was modern and interpreted
seihinsen iokaketa hunting blouson or cargo pants that it is new work of 2021SS of "COMME des GARÇONS HOMME" that Asano wore this time. It is item which seems to be the line which adds modern interpretation, and takes all in extract of authentic men's clothes commencing with traditional fashion and work, military. "Cargo pants are good. Saying like clothes which such working people wear; Asano.
​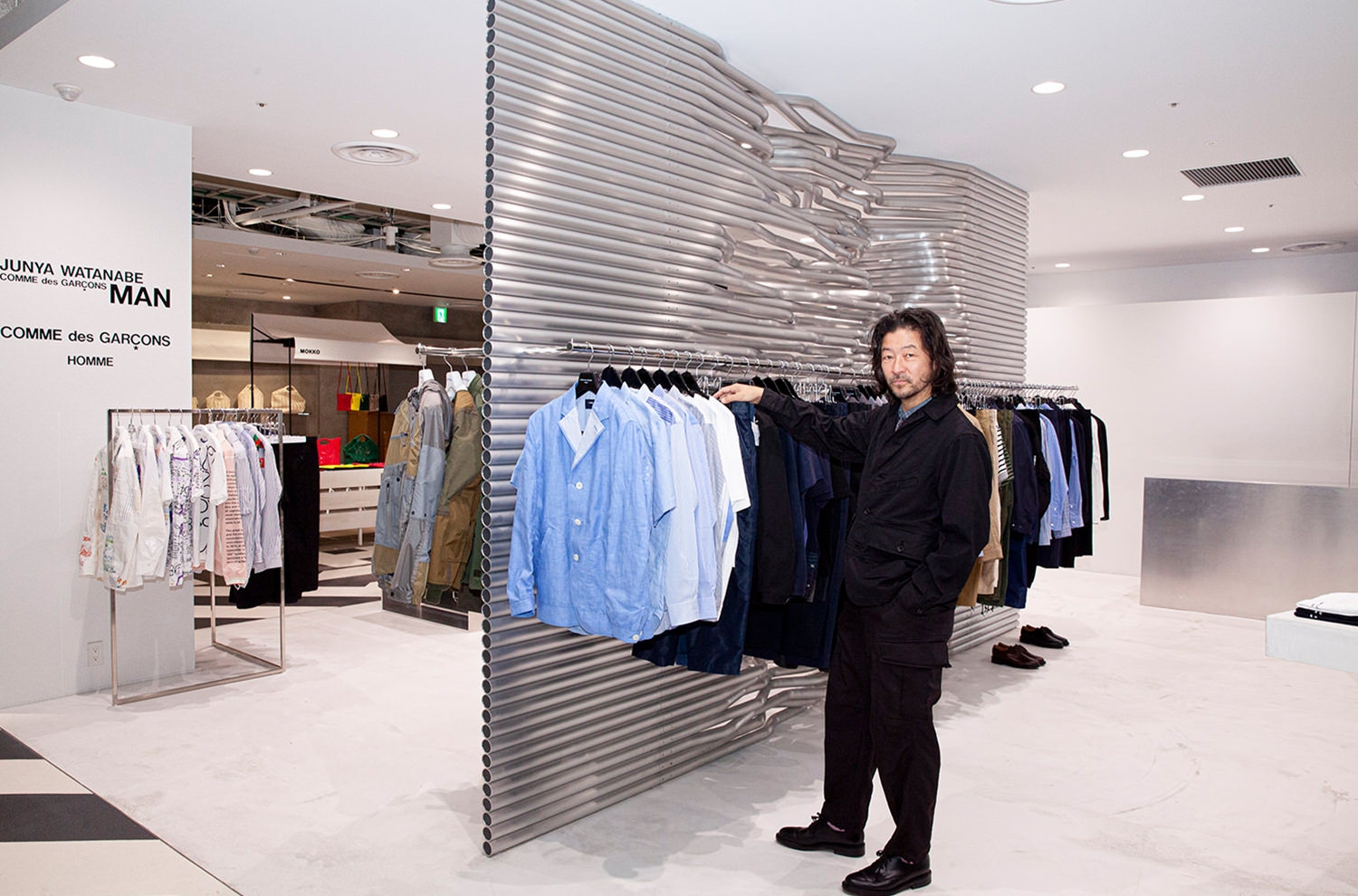 seihinsen jacket 82,500 yen, print shirt 35,200 yen, cargo pants 53,900 yen, leather shoes 64,900 yen ​
From Japanese comics to yozatsushi,
Collection which featured the theme of "book"
"Book" that oneself of Junya Watanabe who is designer had one "COMME des GARÇONS JUNYA WATANABE MAN" is theme in this season. Item which dropped image of a wide variety of books into comics "Dr. slump hail" or Czech picture book "Alphabet" to cooking recipes from "PLAY BOY" magazine graphically gets a lot of looks. In addition, comfortable men's clothes which used many technique like patchwork and this line including stitchwork are had lineup of.
​ ​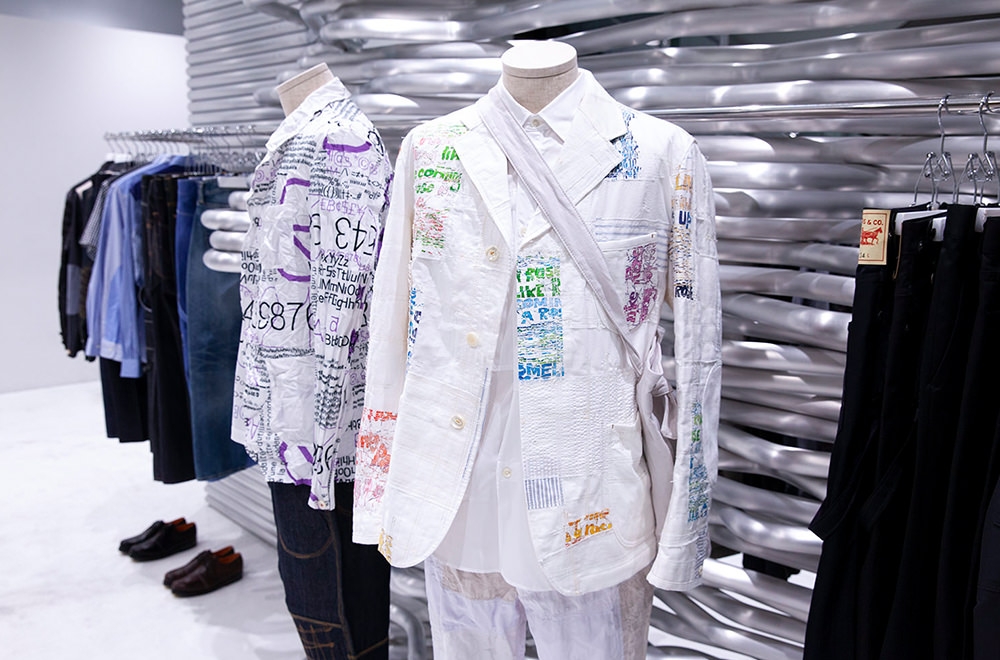 Print jacket 88,000 yen -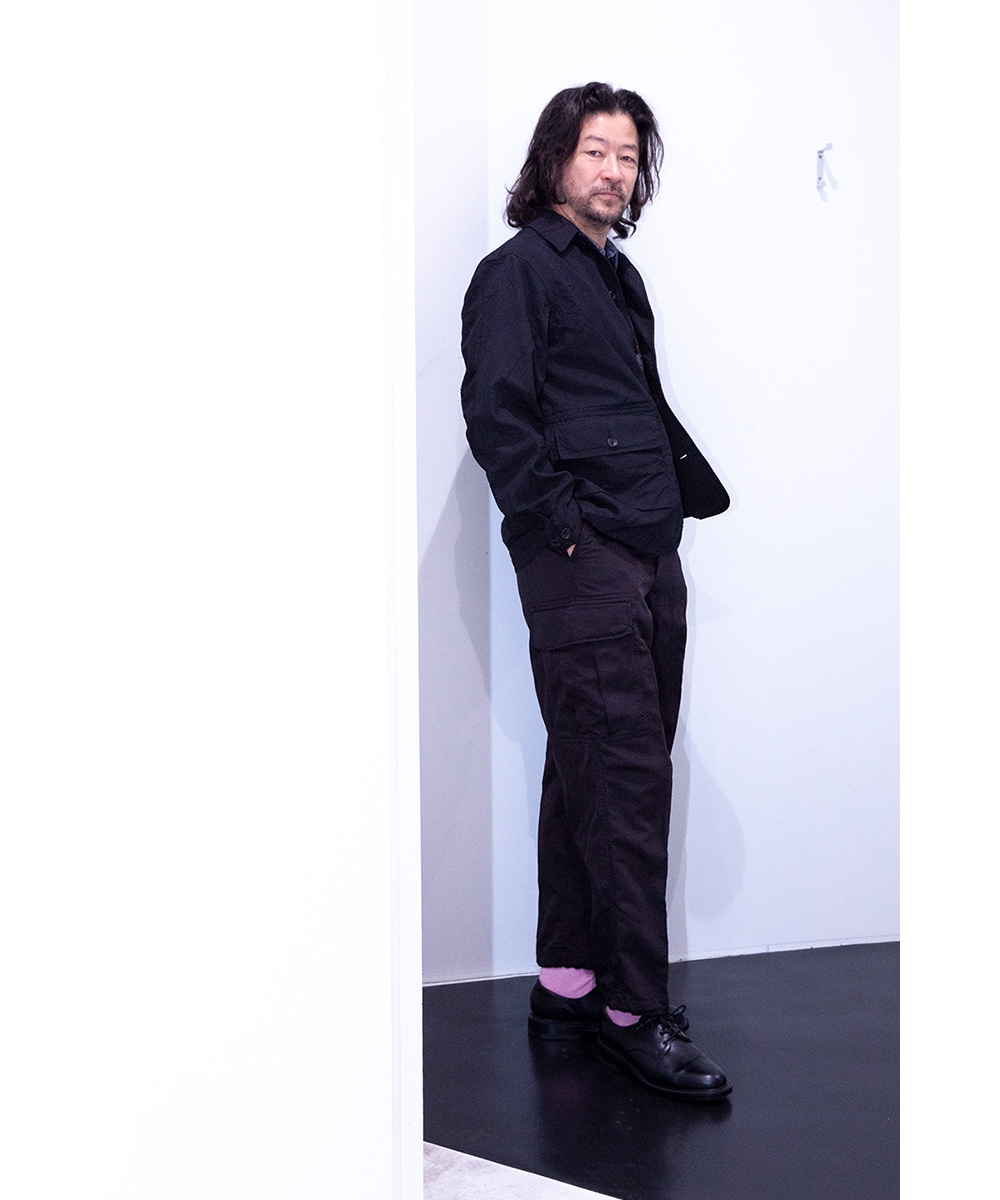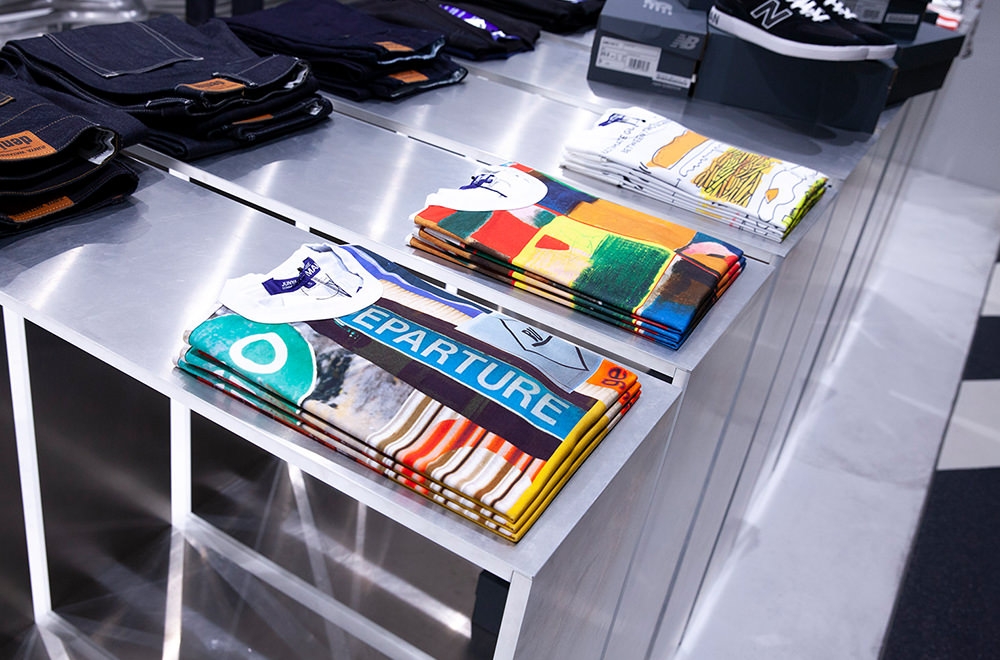 print T-shirt 25,300 yen -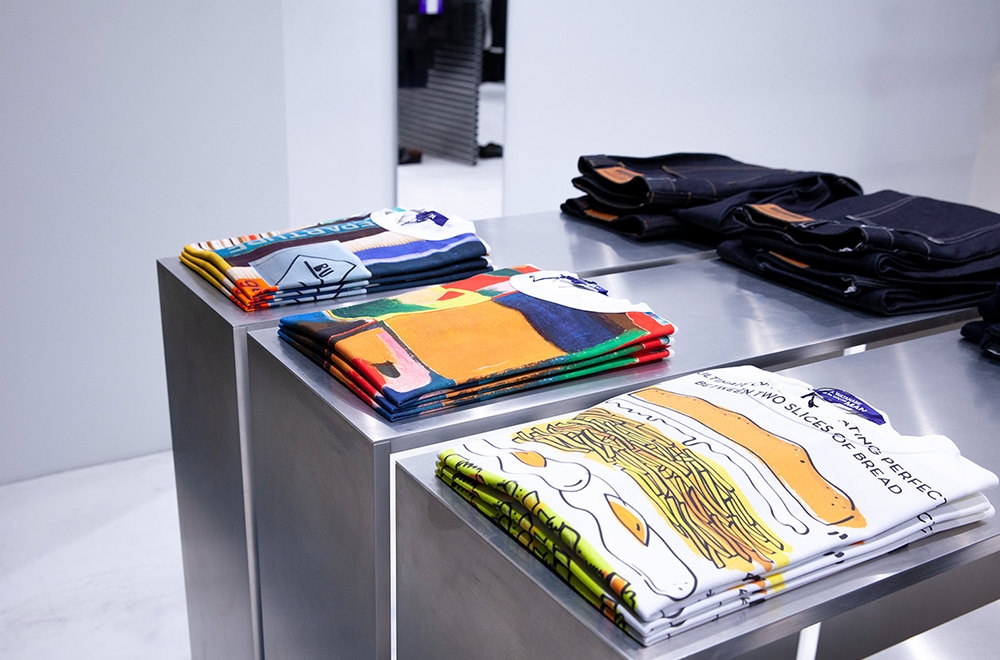 print T-shirt 25,300 yen ... ​ ​
It is OK even if we do not have bag.
Unique functional jacket
In COMME des GARÇONS JUNYA WATANABE MAN, collaboration to walk away with topic every time unfolds in this season. Above all, it is jacket which what Asano showed interest in dismantles bag pack of outdoor brand "MISTERY RANCH" and rebuilt. "I am type that does not want to have bag very much. Therefore many jackets are worried about such a pocket.
​ ​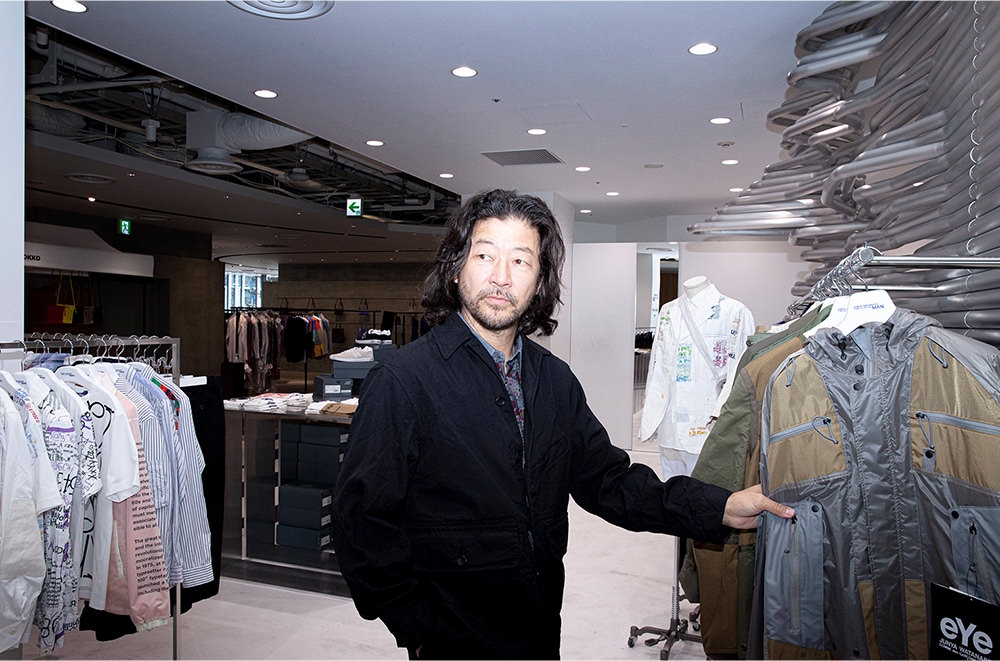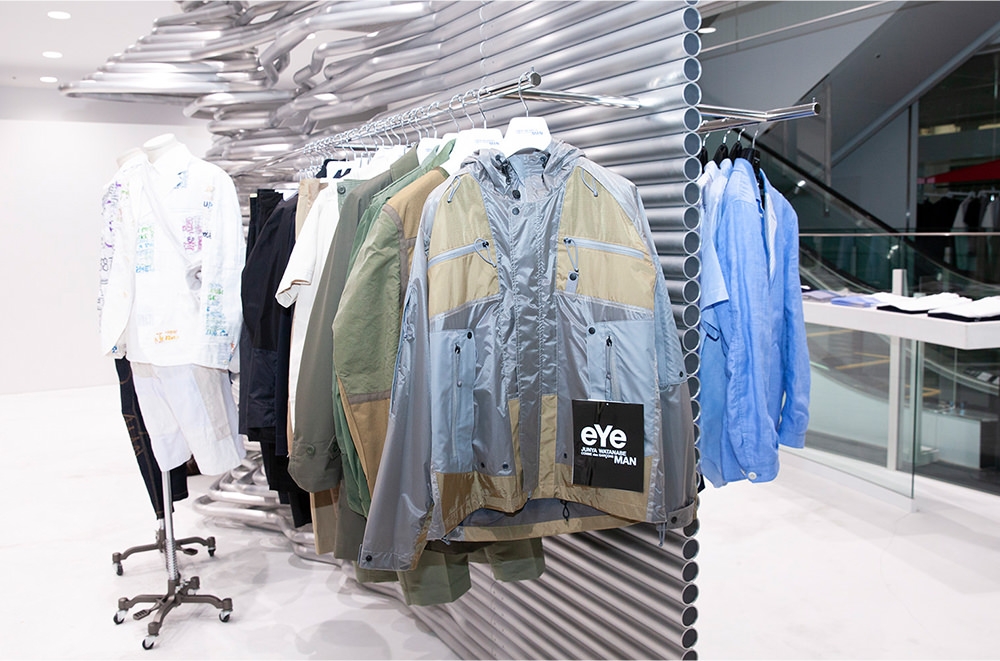 <MISTERY RANCH> bag customization jacket 148,500 yen
<NEW BALANCE> "All Coasts 574" W name sneakers for each 27,500 yen
We do not change even if we repeat time
Being attracted by way of life that "we attacked"
"We long for way of Rei Kawakubo of COMME des GARÇONS of life. I may be so, but think that we stop attacking when we repeat age. But Asano who said, we continue still attacking Kawakubo was impressive.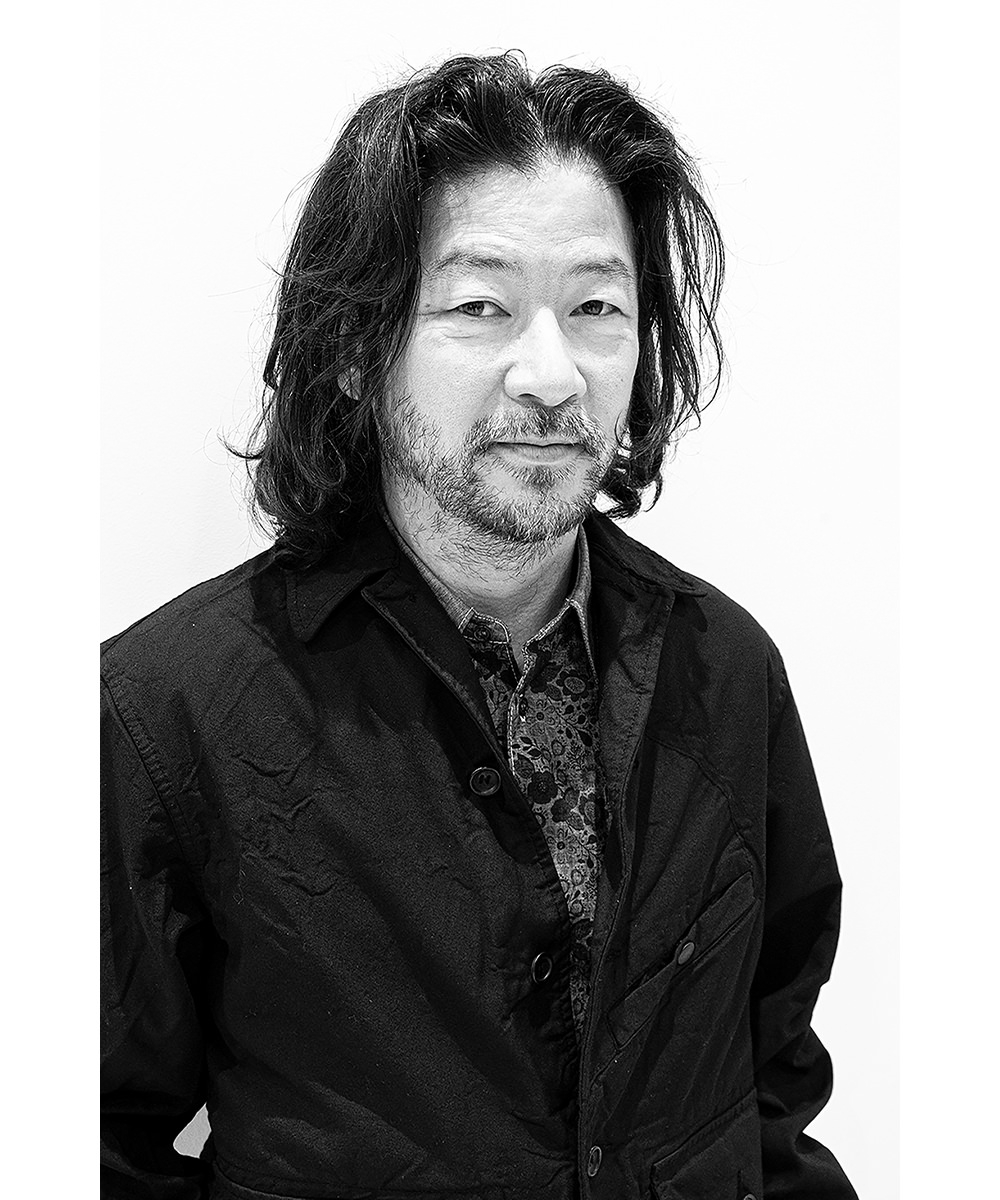 Shop name

COMME des GARÇONS JUNYA WATANABE MAN/COMME des GARÇONS HOMME

Floor

Shibuya PARCO 2F

The handling item

Men's

Phone number

03-6455-2219

Official SNS

Instagram: @junyawatanabemancdg
Tadanobu Asano
It was born in November 27, 1973 and is from Kanagawa. Screen makes its debut in "butter reed goldfishes" in 1990. "Mongolia" of product starring is nominated for American Academy Award Foreign Language Film Award in 2008 and becomes topic. Hollywood makes its debut in "mighty so" in 2011. We win the Moscow International Film Festival best actor Prize in "my men" in 2014. "Trip of product starring to bank" "stands the Cannes Film Festival "viewpoint that there is" section Directing Award in deep water" in 2015, but wins the film festival section judge Prize in 2016. There is, and movie "Minamata" (original title) "Mortal Kombat" (original title) is decided on appearance to NHK consecutive telenovel "welcome back monet" to public wait product Netflix "KATE" (original title).

Carrier of music activity is long, too, after activity in PEACE PILL known as long piece instrumental music work "momentary story that ant is stepped" on (2002), is SODA in hard core friend and 2013 of hometown, Yokohama! We form this. By as never before pop musicality excellent; SODA which attacks! Then we act as vocal.
For main exhibition private exhibition "error" (1999/little more gallery [Tokyo]), private exhibition "BUNCH" (2003/little more gallery [Tokyo]), private exhibition "urge" (2013/nuisansu gallery [Tokyo]), private exhibition "TADANOBU ASANO 3634" (2018-2019/watariumu [Tokyo]).
We exhibit at plan exhibition "Rokko mitsu art art walk 2019" (in Mt. Kobe-shi Rokko [Hyogo]), general art festival "Reborn-Art Festival 2019" (Ishinomaki-shi, Oshika Peninsula others [Miyagi]).
There are "error" (1999/little more), "BUNCH" (2003/little more), (2018/HeHe) where "water of faucet does not settle" on in collection of pictures.

Instagram(@tadanobu_asano)