Seasonal flower stimulates creativity
THE LITTLE BAR OF FLOWERS
When we leave Shibuya PARCO1F and walk facing the organ slope, colorful flower jumps into eyes. It is Flower Shop "THE LITTLE BAR OF FLOWERS" (the little bar of Flowers) that seasonal plants form a line. "My house has a lot of plants. We think that people must be sometimes opposite to everybody loneliness, but have a feeling that such time, plant should be next. Do not know a lot at all; as for seanosasu where what showing Asano pointed at that is saying is saying "this is good!" blooms in early summer from spring. "There was photograph which Peter Fonda of actor who appeared to "easy rider" holds such a flower if we say so". As it were, Asano who says so, and decided pose is like character of movie. Flower may have power to stimulate creative feeling.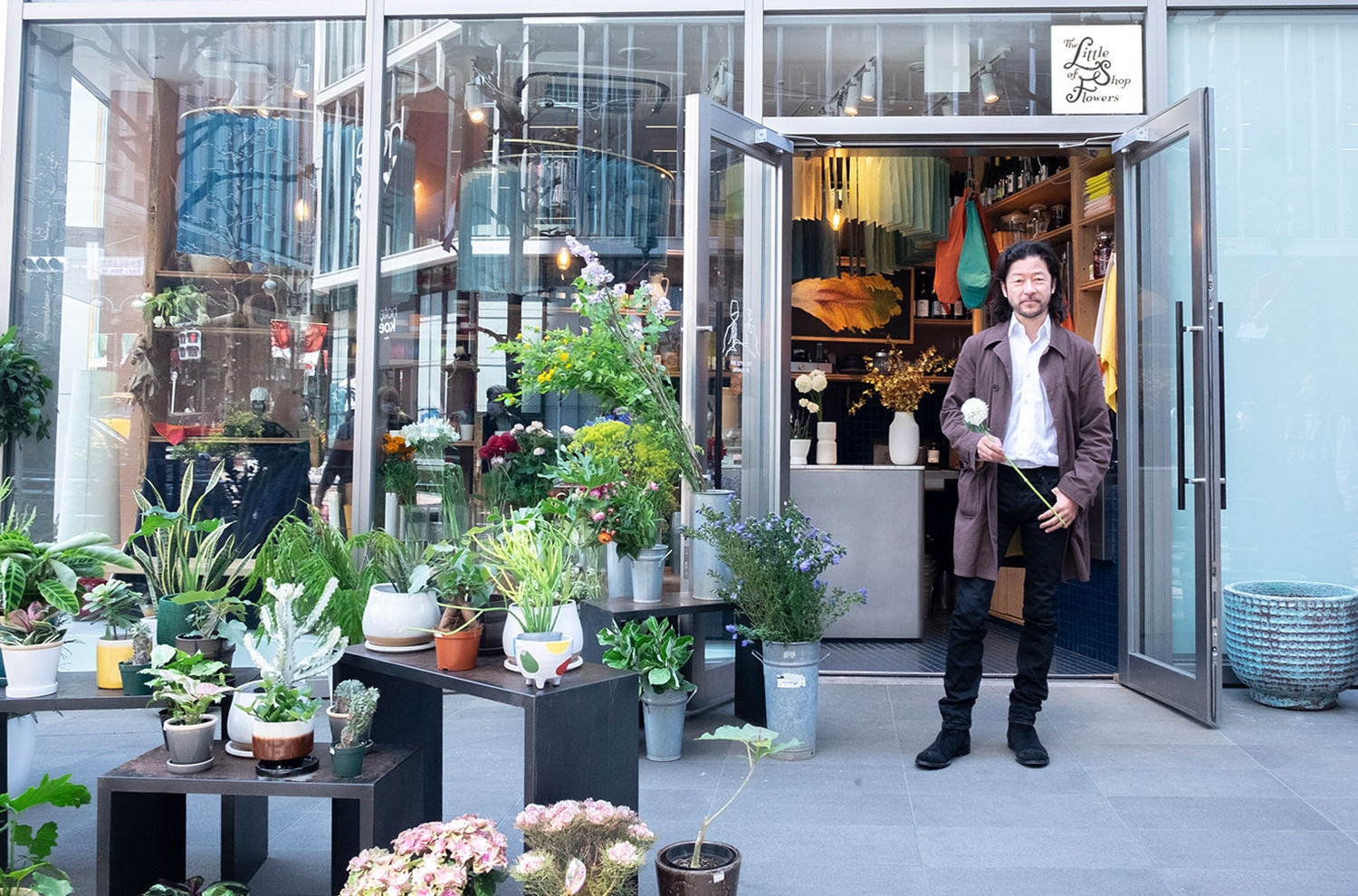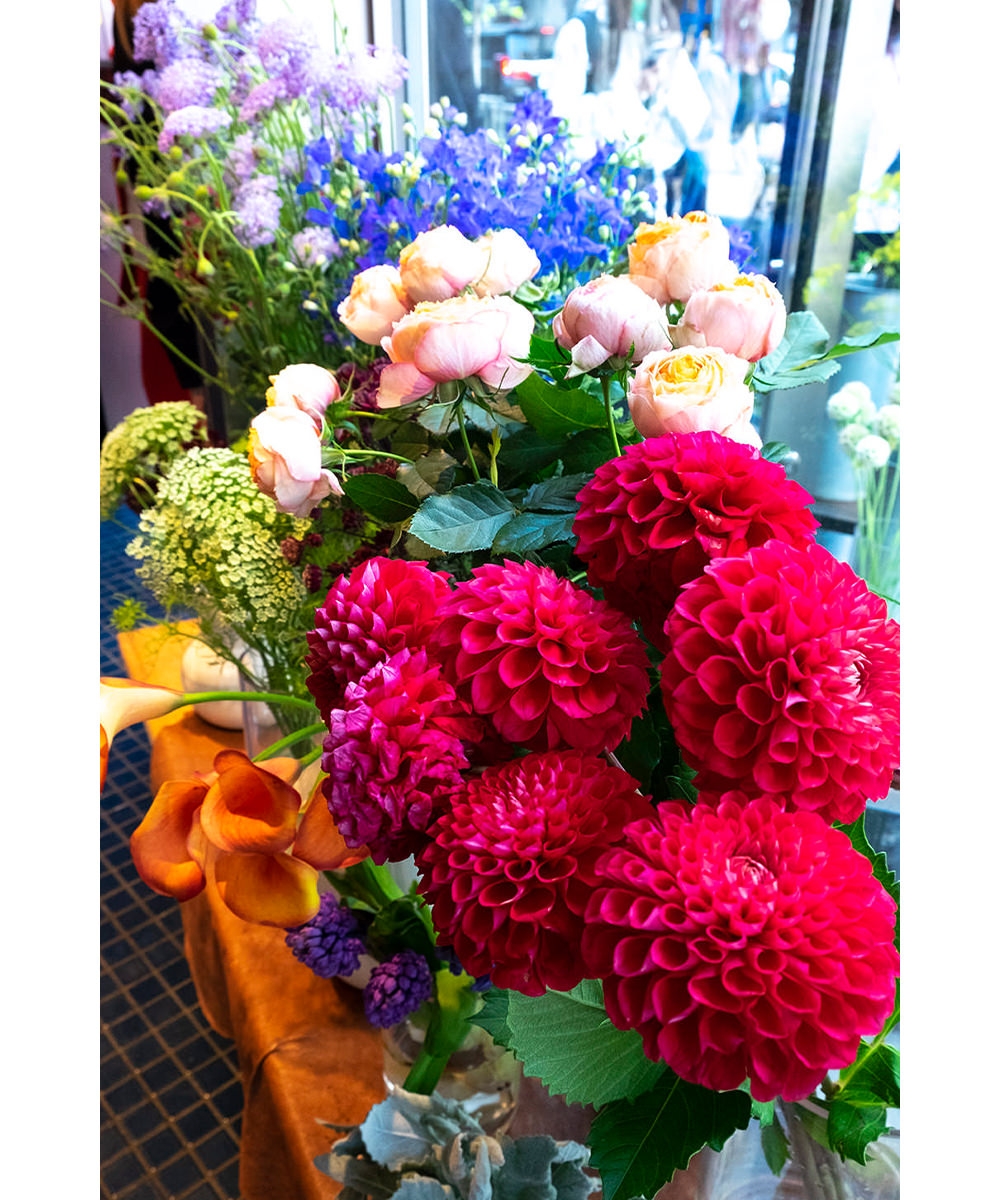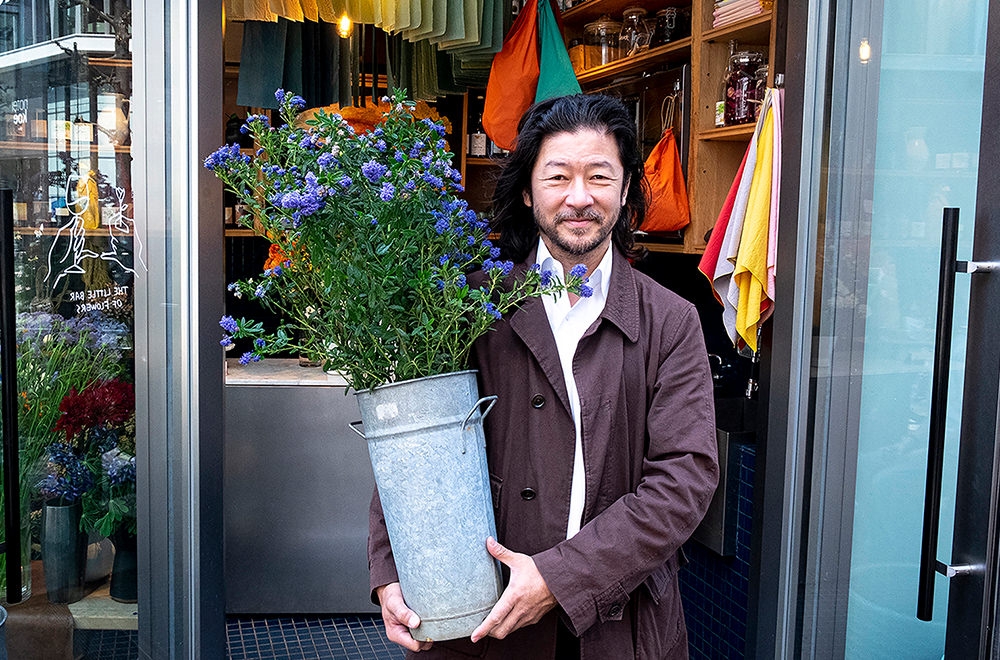 ​ ​
Sustainable item
We can enjoy delicious cake
Cakes of multi-cross which we dyed with flower and leaf which you must discard and "restaurant eatrip" (restaurant eat lip) are sold when they enter shop. We know "is it shop where we obtain, and Yuri is related to?" and the fact, and Asano who was Yuri Nomura who is owner of restaurant eatrip and friend is surprised. As "there is favorite plant and can take non-alcoholic cocktail, and Yuri is related, there is not reason not to come again (laugh). Saying want to come with friend this time; Asano.
​ ​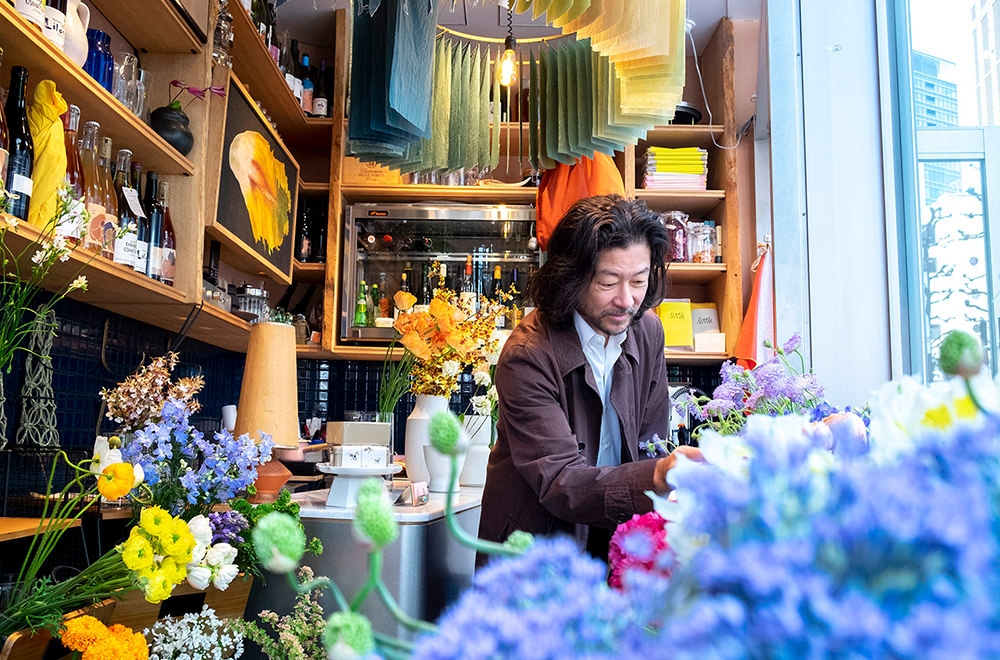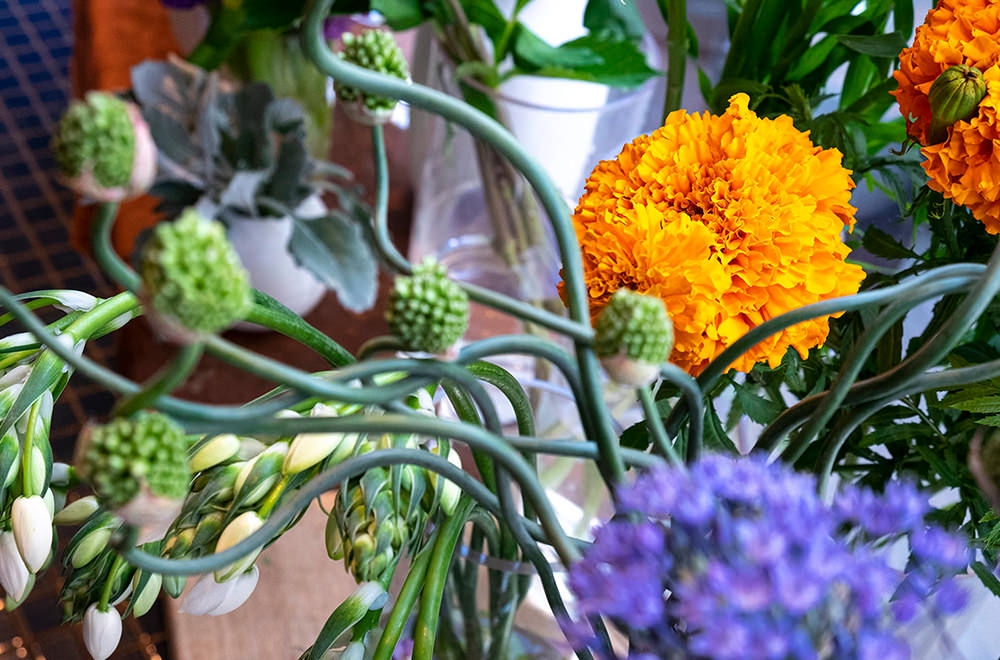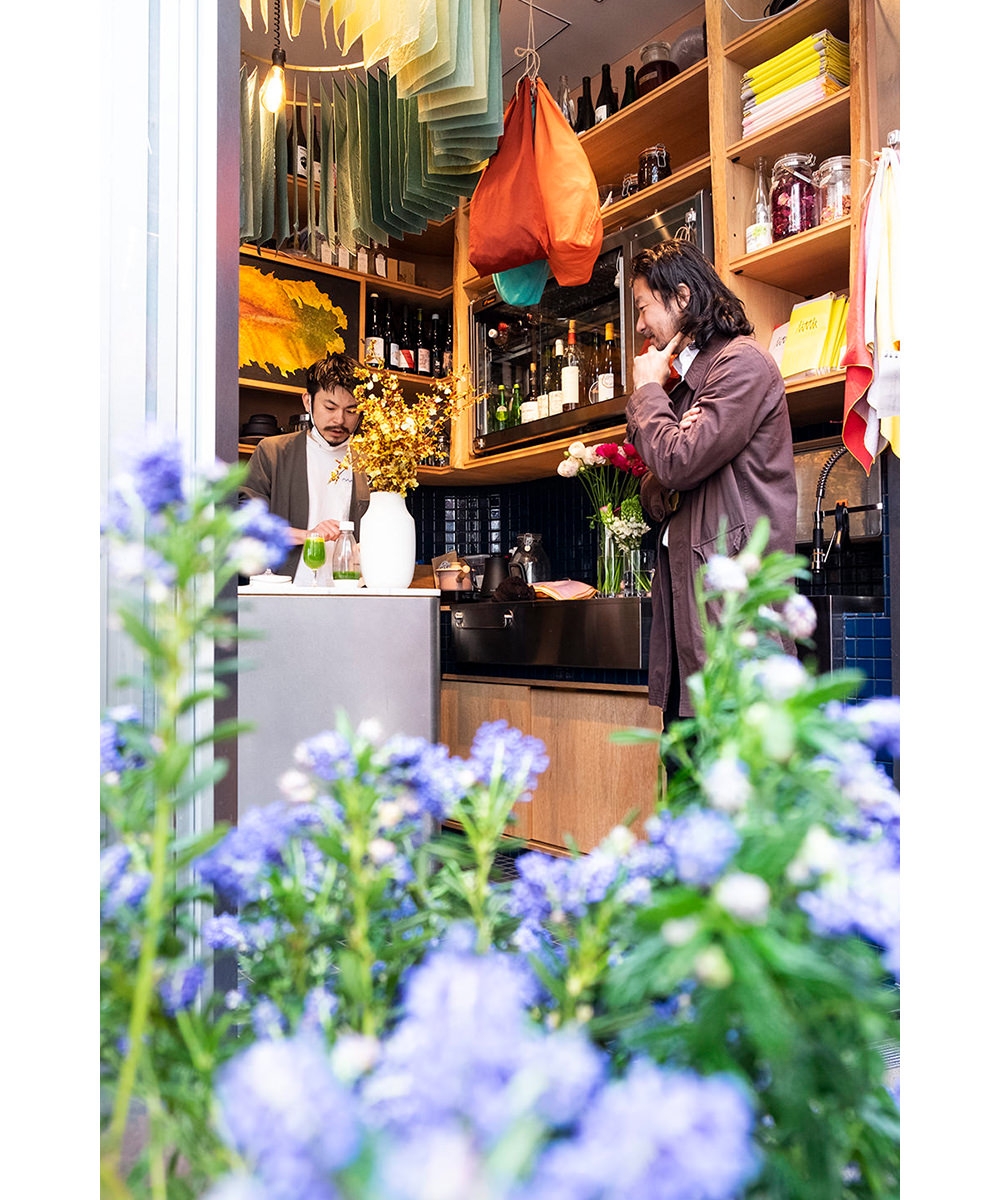 ​ ​
Bar which appears when it is night,
Feeling is good for person who cannot drink liquor
This shop becomes the wine stands to be able to enjoy naturalism wine when book of night drops. As non-alcoholic cocktail of "Bar Straw" (bar straw) is offered on every Tuesday and Wednesday, even people who cannot drink liquor may spend a good time of feeling. It is cocktail using celery and parsley that Asano drank on that day. "We drink whenever we find in department store and love juice using vegetables. This is delicious, too.
​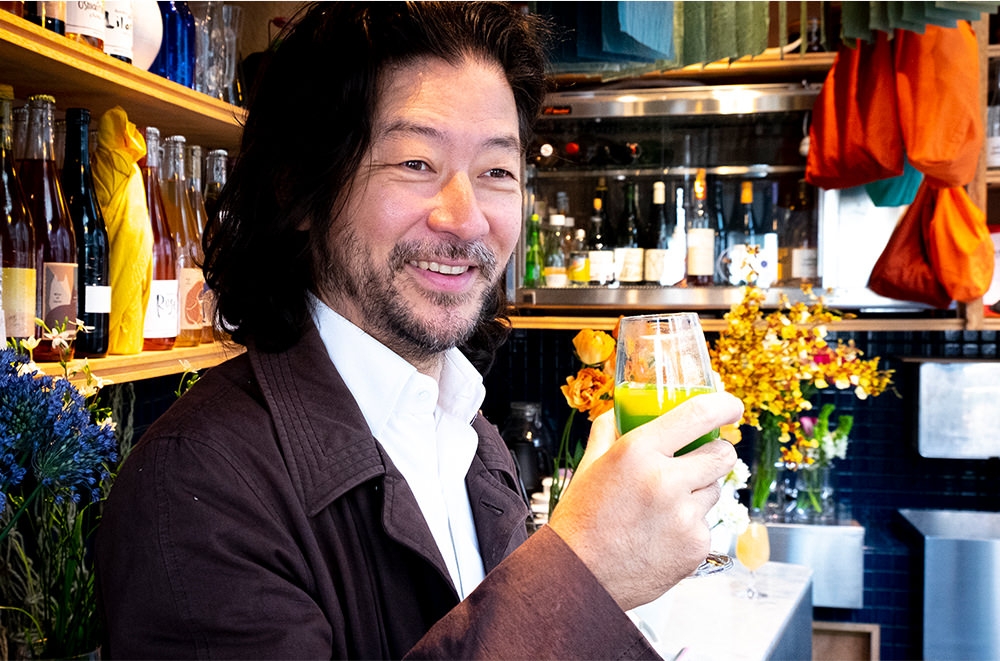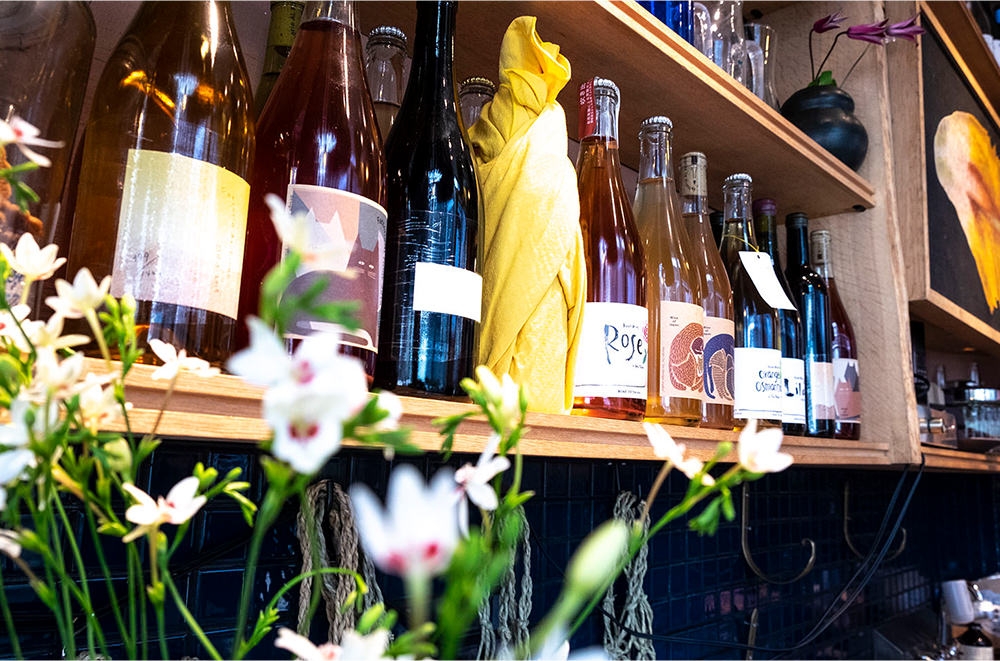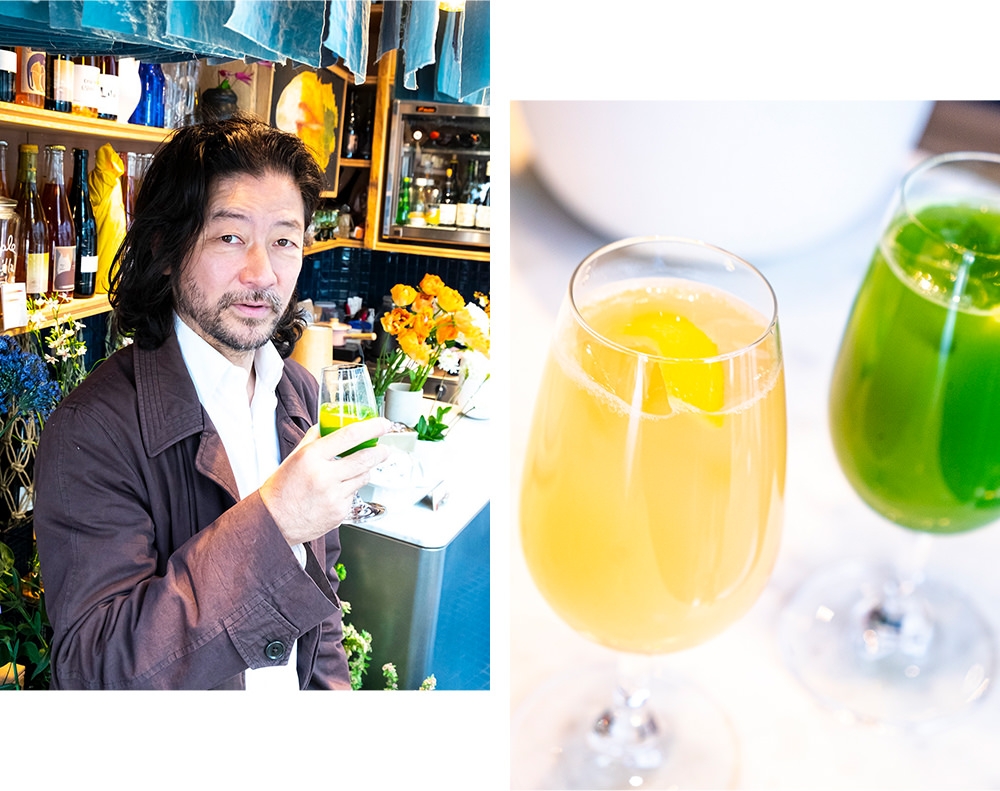 It is ju for each 700 yen of milk punch, celery and sesame of roasted tea and grapefruit (from the left sequentially)