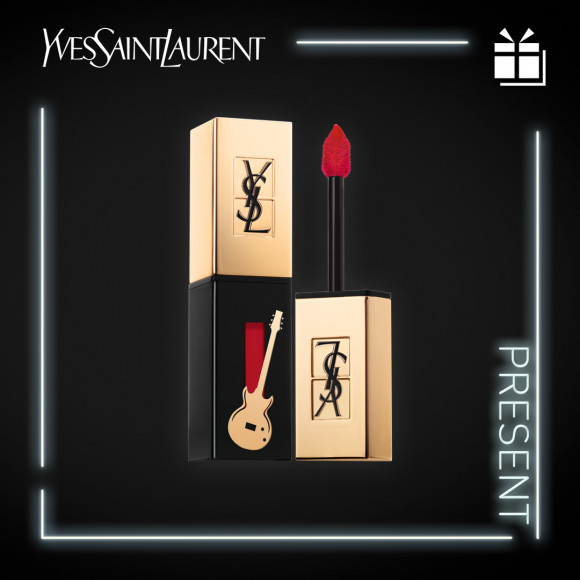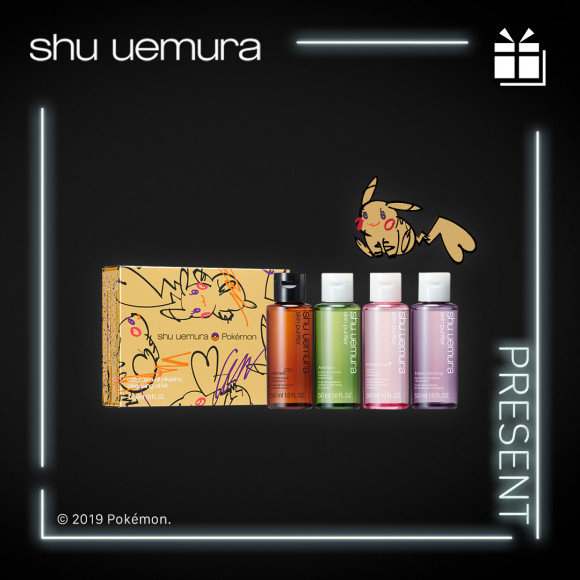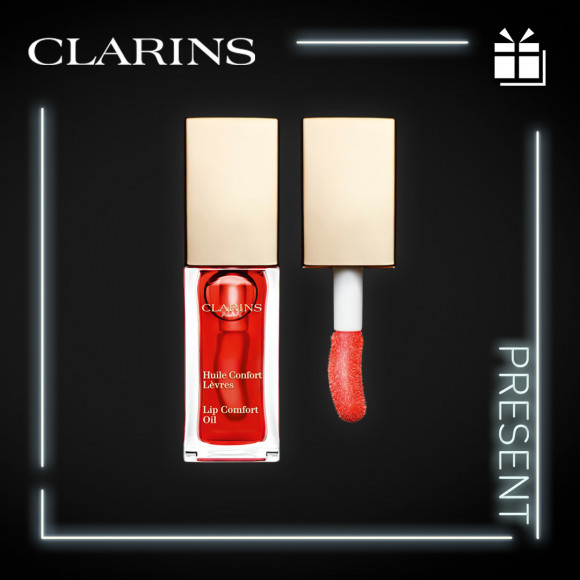 During period of from Thursday, October 24, 2019 to Friday, November 22, we present limited product and popular item of cosmetic brand opening in Shibuya PARCO toward the campaign participation by lot!
https://www.instagram.com/parco_shibuya_official/
[present contents]
①Yves Saint Laurent Beauté (1F)
rujupyurukuchuruverunireddobaibusu

Design that guitar which is Aiko Nic which featured the theme of MUSIC is impressive. Texture such as cream fits lips, and lip manicure of new sense continues heavy color development and feeling of luster.
Each \4,100+tax

No. 9/No. 7/No. 12 (we present to total for each one person three people)

②Shu uemura x Pokémon (1F)
"shu uemura X Pokemon collection"-limited cleansing oil mini-size kit

Cleansing oil kit which became shu uemura first travel size. The handling at store is limited product only for Shibuya PARCO shop. (we present to two people)

[set contents]
・Al Tim 8 ∞ suburimubyutikurenjinguoiru 50 mL
・A/O+ P.M. kuriayusuradiantokurenjinguoiru 50 mL
・50 mL of fresh clear cherry tree cleansing oil
・50 mL of BLANK Roma light & cleansing oil to polish
\4,200+tax
③CLARINS (4F)
Comfort lip oil

Oil lip liquid cosmetics to lead to plump lips while giving lips which expert "CLARINS" of oil developed luster, and doing treatment.
\3,200+tax

Fresh and young fascinating red, most popular "03 red berries" (present to three people)
[application method]
① We respond in Instagram formula account "@parco_shibuya_official"
https://www.instagram.com/parco_shibuya_official/
② "It is good!" for contribution targeted for present of @parco_shibuya_official uploaded on October 24
※◎ mark is included in top right corner.

*Period until Friday, November 22, 2019 23:59.

※As for the setting which one, follow are off closed account, outside lottery object.
※One having you already respond becomes target contribution niiinede lottery participation.
※Successful right assumes thing of the person of elected candidate and prohibits transfer (for all payment, free), realization to third party.

[successful announcement]
After fair selection, we contact only elected candidate by direct message of Instagram in around the beginning of December, 2019 and exchange with election with shipment of prize. In addition, shipment of prize plans the middle of December, 2019. Please note that you may be mixed up by circumstances to some extent.

※Address of prize is limited to Japan. By address, new address ignorance of customer, I may not send.
※After one, the successful communication before date without reply to direct message of offer of information of addresses when there is not, election becomes invalid.
※Personal information having you provide from elected person uses only for successful information, prize shipment of this campaign.
※Please note that you change without notice and may cancel this campaign.