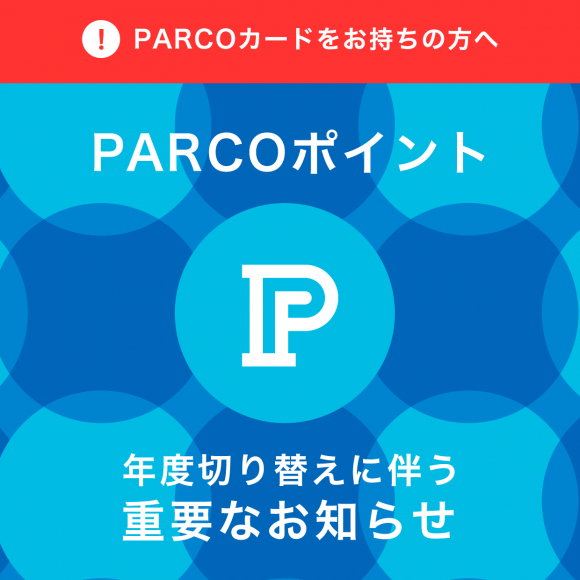 To customer having PARCO card
At PARCO point, rank for one year (April 1 ... March 31, the following day) is fixed at the next year according to annual purchase amount of money in PARCO until the end of February every year in the next year from March 1.
We inform about the following item as instructions in switching in the year.
Please refer to the following link page for the details.
■About multiplication period about rank and running out of spare time of rank
■About adding up method of multiplication amount of money of person who plurally has PARCO card
■About reflection to application of the amount of multiplication of the use amount of money in PARCO ONLINE STORE