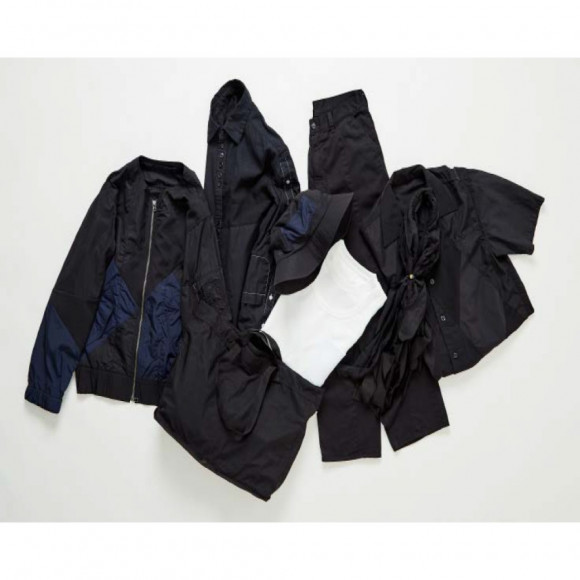 "Rewrites URBAN RESEARCH"
- - that dead stock clothes of URBAN RESEARCH are reborn
-Concept-
We renew Rewrites=
Clothes which have been buried among passage of time and trendy waves.
In place where we transfer to new thing, and positive is again.
With URBAN RESEARCH, we will start label "Rewrites URBAN RESEARCH" (rerights URBAN RESEARCH) remaking dead stock clothes of URBAN RESEARCH in March, 2019.
Label which brand "ink" (ink) specialized in remake from Osaka and this asked for cooperation to Nishimura who dealt with miscellaneous goods line "THE COLOR" (the kolor) of apparel group "THE UNION" (the union) from Osaka as for "Rewrites URBAN RESEARCH" and realized.
Duty "arrival at rarerukoto" as clothes does not come true and lets you accomplish duty as clothes newly by renewing design, cloth, background of clothes left behind by past (Rewrite).
For the first of remake plan theme "black."
We have black dyeing of dead stock clothes and put good material of affinity together and rebuild. It is expression that even dyeing of the same black was different in by putting the past different subject matter together and can taste the powerful charm as one point thing only by remake.
It is lineup with 8 type from outer with G-1 jacket as motif to shirt and pants, bag in total. We are finished in design which fully made use of material of original clothes, D Tyr in remake by 2 deep people of profound knowledge.
Let alone styling with package, it becomes easy to take in for styling to remake beginner because we assume black main.
The first place that is not left behind in the times in your hand.
※We will hold launch event in URBAN RESEARCH Horie shop on Sunday on Saturday, March 14, 2020, 15th. We choose odds and ends born in the case of sale and remake of event-limited item and will carry out workshop which beret of one point of thing can make.
[the sale start date]
Saturday, March 14, 2020 plan
ink
HP:https://www.ink-web.net/
instagram: @inkjapan
THE UNION
HP:http://theunion.jp/
instagram: @the_union_official