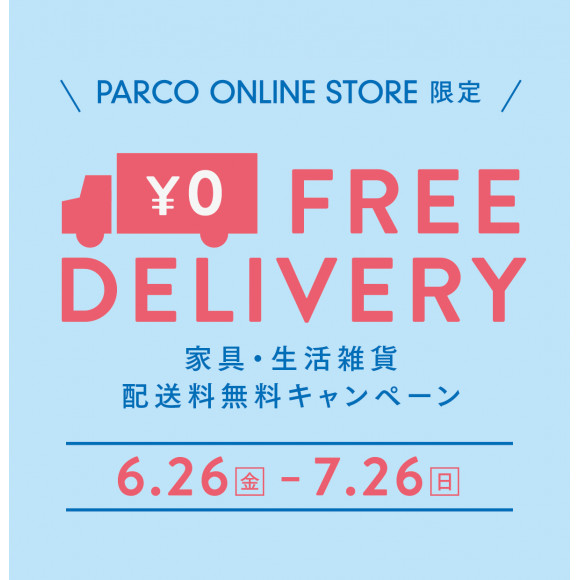 Delivery charges of furniture, life miscellaneous goods hold campaign becoming free in PARCO ONLINE STORE! It is advantageous and can purchase interior product to enjoy house time.
Free shipping period: 2020/6/26 Friday 10:00-2020/7/26 Sunday 23:59

[store targeted for Shibuya PARCO]
1F COMINGSOON
1F Discover Japan Lab.
Living with a feeling of 1F H.P DECO art
2F OIL by art pocket notebook
4F L:A BRUKET
4F Meets by NADiff
PARCO ONLINE STORE is this
※In the case of shipping address, Japan limits object of this campaign.

Furthermore, we present point for up to 1,500 yen when we have you enroll in PARCO card from application newly! If it is shopping by PARCO card, every tax-included 110 yen, the points collect. We can use point that we saved in PARCO of PARCO ONLINE STORE, the whole country.
For more details, it is this