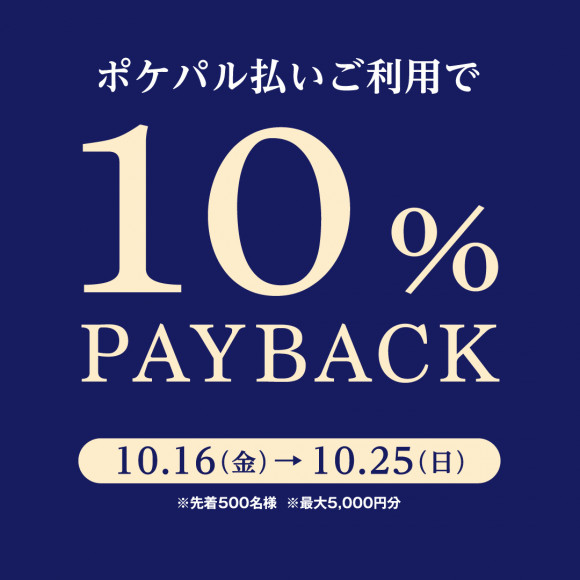 During period, it is pay back with Shibuya PARCO shopping ticket for 500 yen every 5,000 yen (tax-included) purchase by pokeparu payment!
The details of application for PARCO card and pokeparu payment from this

■Period: From Friday, October 16 to Sunday, October 25
■Shopping ticket exchange venue: Shibuya PARCO 5F, PARCO Saison counter
※It is plan of Shibuya PARCO-limited.
※We do to the first 500 people.
※Pay back should be up to 5,000 yen share.
※Shopping by pokeparu payment applies.
※It is store available for the pokeparu payment use in Shibuya PARCO building as for the object, KIEHL'S TOKYO flagship store, Bershka(ZEROGATE 1F-4F).
※Pay back is only once during period. Amount of money adding up during period is possible.
※In pay back, we will confirm purchase amount of money by pokeparu payment usage history in official smartphone application "POCKET PARCO" of PARCO.
※When we reduce the price of the use, sales such as point or complimentary ticket, amount of money that used pokeparu after discount becomes a target of pay back.
※It is expiration date of Shibuya PARCO shopping ticket until the end of November, 2020.
※Shopping in PARCO ONLINE STORE is inapplicable.
※There is outside store targeted for some services.