3F
FAN
FAN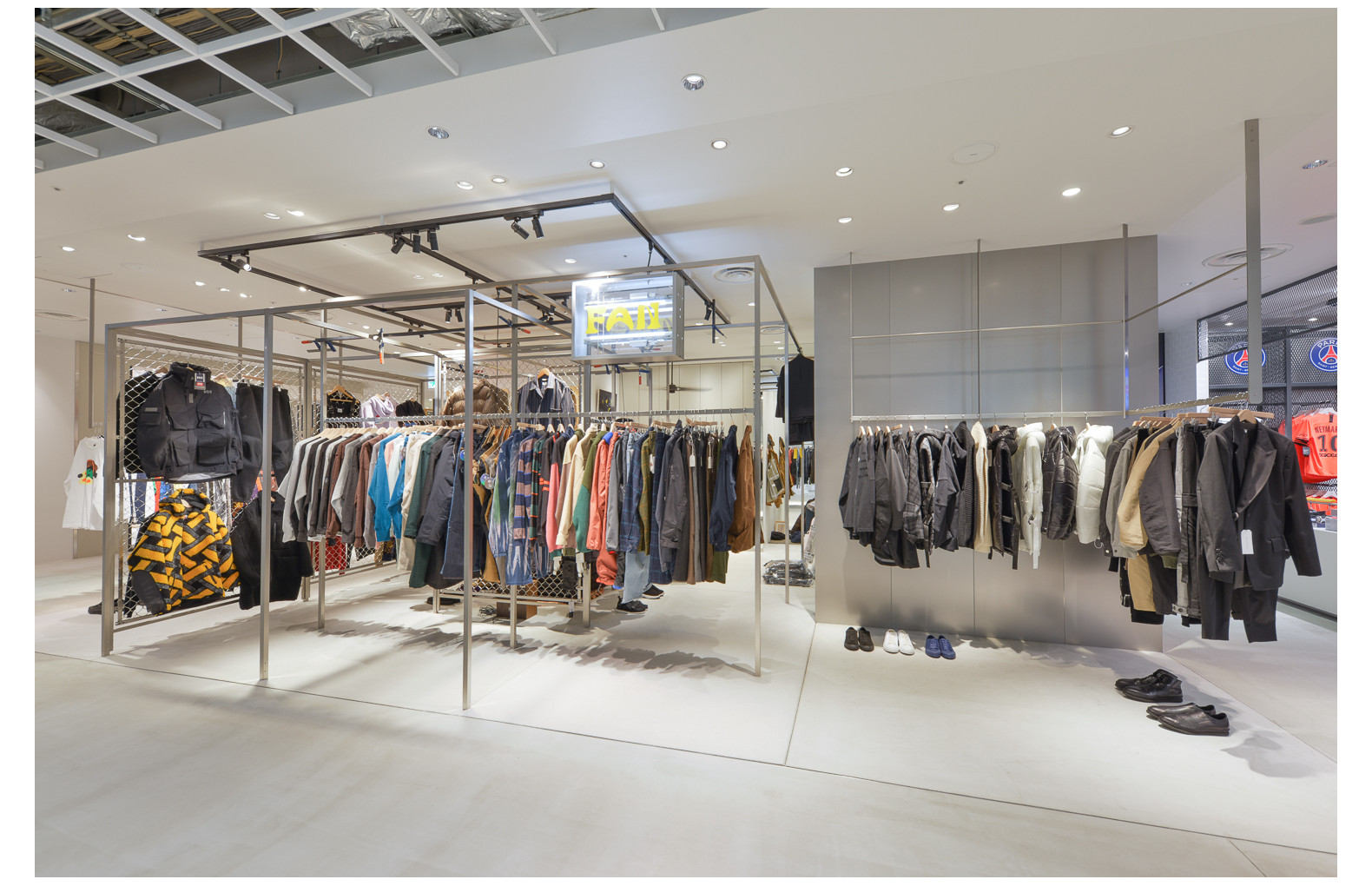 "roots & development" We handle used clothing, miscellaneous goods which are "the origin", mode and high technology as "development", street brand under the theme of the origin and development and introduce new value. The first shop-in-shop of FAN which opened in Harajuku in 2017.
Information
Shop name

FAN

Floor

3F

The handling item

Men's/used clothing/fashion goods

The handling brand

/ACRONYM/SAYATOMO/O-/SON OF THE CHEESE, /EVISEN/ HOMELESS TAILOR/MARVINE PONTIAK, /SHOSHIOTSUKI/master-piece/bagjack, /HOLIDAY TRUNKS/VERY NERD/FUTUR/HELLRAZOR,/MOUT RECON TAILOR/GINZA PROOF™/MIDORIKAWARYO, /RWCHE/COTTONPAN/KUDOS/TMC (THE Mongolian chops), ALMOSTBLACK/product almostblack/YASHIKI

Phone number

03-6452-5803

Formula brand site

Official SNS

Tax exemption

TAX FREE
Information
Business hours
※Some stores vary in business hours.
Product sales

It is 11:00-20:00 ... for the time being on Friday, May 14
Eating and drinking

It is 11:30-20:00 ... for the time being on Friday, May 14
We update approximately every day! The latest information of PARCO is this
parco_shibuya_official Shibuya PARCO