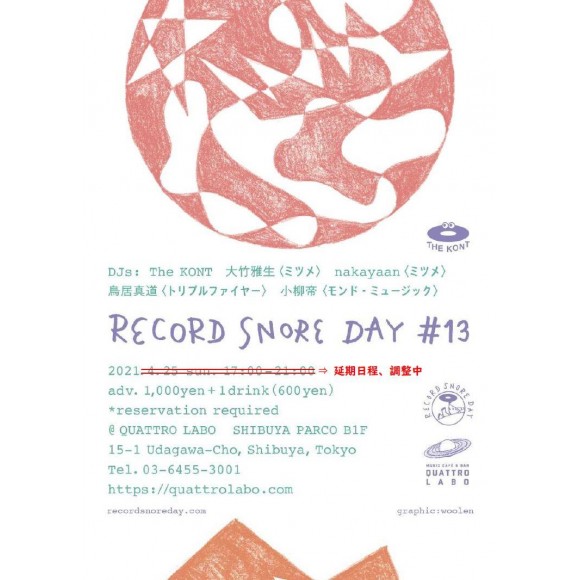 RECORD SNORE DAY #13 which we planned in QUATTRO LABO to 4/25 
Is assigned to this, and for prevention of coronavirus infection spread new with official announcement of emergency declaration,
We will postpone.

We guide again because we are adjusting for more information about transfer schedules as soon as it is settled.

It is RECORD SNORE DAY #13 of transfer schedule about customer that it has been made a reservation 
Can arrive to this, but depending on convenience of customer as for the cancellation
We accept. As soon as transfer schedule is fixed about this point,
We guide again.

We are very grateful to become notification just before that.
We would appreciate your understanding.

Shop Information
Shop name

QUATTRO LABO

Phone number

03-6455-3001

Floor

B1F

The handling item

Music cafe & bar